Wednesday
Today was the day…
We had an instant unexpected guest for the Little Lookout. It's one of the things I specifically do. I put instant book on and allow guests to check in up to 9pm on the day. So if the place is available, I can get last minute bookings.  The LL has been ready since the Germans left. But with windows left open it had got a bit dusty so I went and gave it a good sweep and dust and pulled it back into shape. By 4pm Megan was safely installed. She's American, a non-affiliated missionary and travelling alone. I was so surprised to have her dropped off and she seems to  know no one in the hood. She was just told this would be a good area to visit. Lovely young lady.
Mike and I did our normal beach trip on what was another splendid morning. With schools back today, it was pretty quiet. Also we were a little earlier as we needed to be home by just after 8am.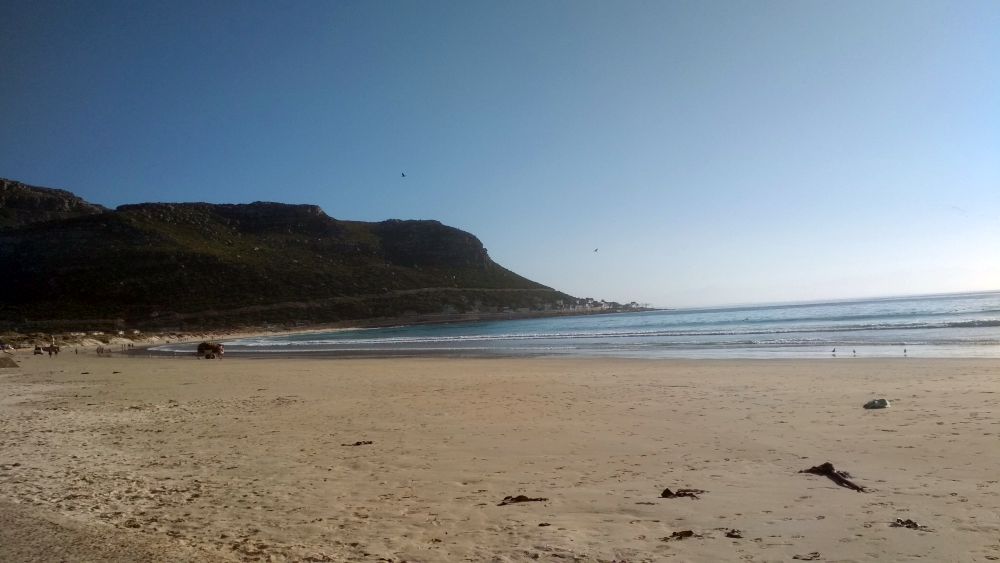 I did 7 hours of work, but still have more to do, just not tonight!
And I helped David pack some of his stuff into storage. He's done a great job scaling back and getting rid of stuff. By the time he ships on our, his flat will be just about empty. Tonight we went out for dinner with him. He'll be back in a couple of months as he has to get some things done in Cape Town. Tomorrow we bid him farewell. He's just about ready.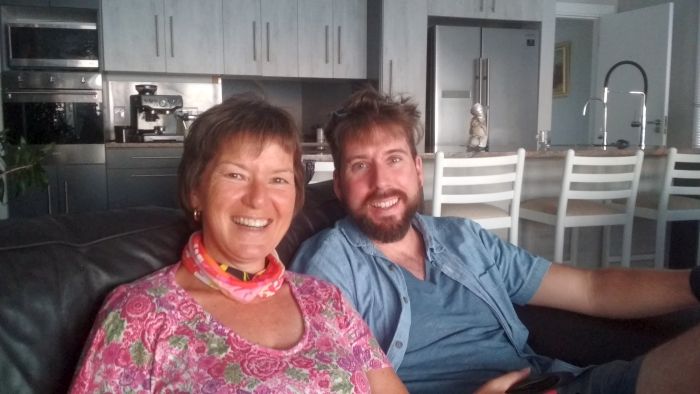 We will miss him being around and certainly he's been great at security. He's been the one to sort out misbehaving guests and neighbours when there have been the couple of issues.  I'm excited for his trip but will miss him.
Matthew 10:29-31
Not one sparrow falls to the ground apart from your Father's will. But the very hairs of your head are all numbers. Do not fear, therefore, you are of more value than many sparrows.
The best is yet to come – we are only passing through.
Keep the smile going.
God bless you.
In His Grip,
Helga xx 🙂