Wednesday
Today was the day…
I visited the Beach and the Build.  I first did some work and then headed for the beach to meet up with friends. We were sure to keep our distance and wear masks, but it was super to see them again.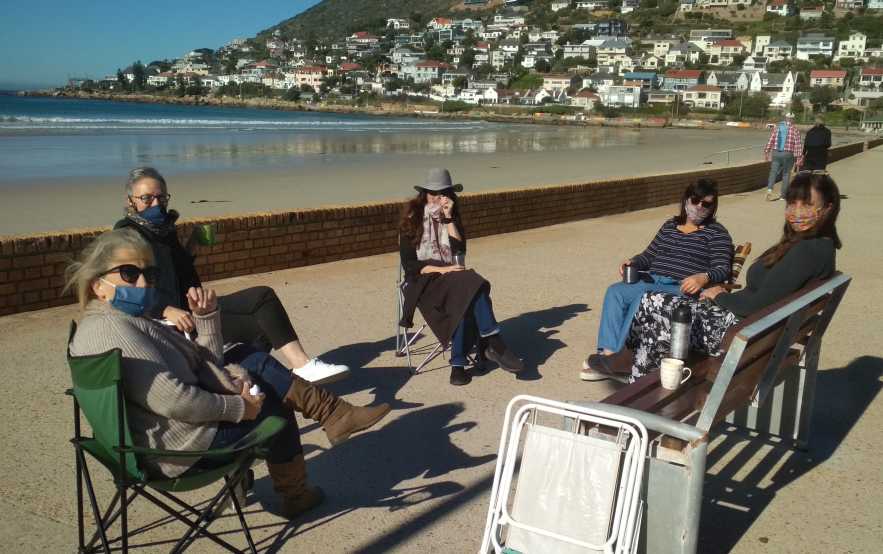 The day was absolutely stunning. Hardly a breath of wind and warm and sunny. It is the lull before the storm. Rain is forecast from tomorrow morning. The arrow is where our build is happening.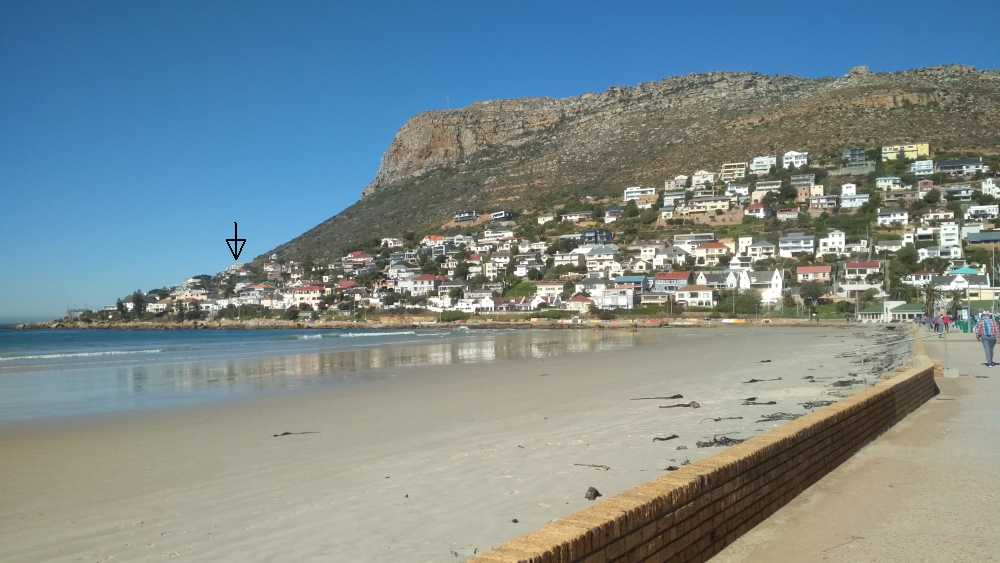 While I was there, my managers unexpectedly Skyped me, so I sat in my car and took the call. They had some urgent work for me to do but I had about an hour before I needed to go online and get on with it. So from there I went to the building site.
The thing is that while I want to see the build, the lure is my husband, so when I got there and his car wasn't there, I didn't bother going up but headed for home. Half way home, I passed him going in the other direction, so I did a U-turn and got to the build a moment or two after he arrived and we went up together. He has just completed his 3-phase distribution boards so we are all back on track. I spoke to the builder and he is happy.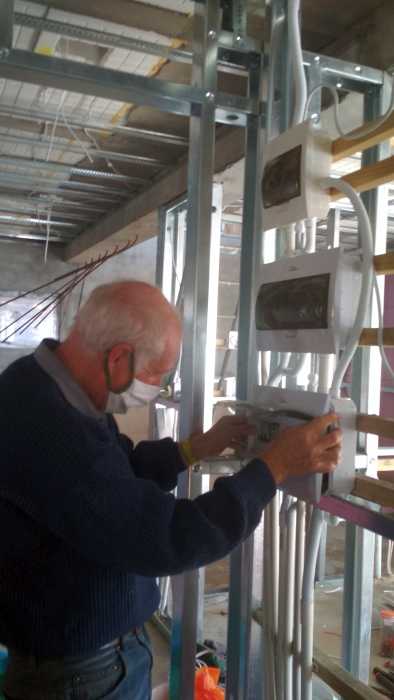 And here I am in my scullery…I  match the internal cladding!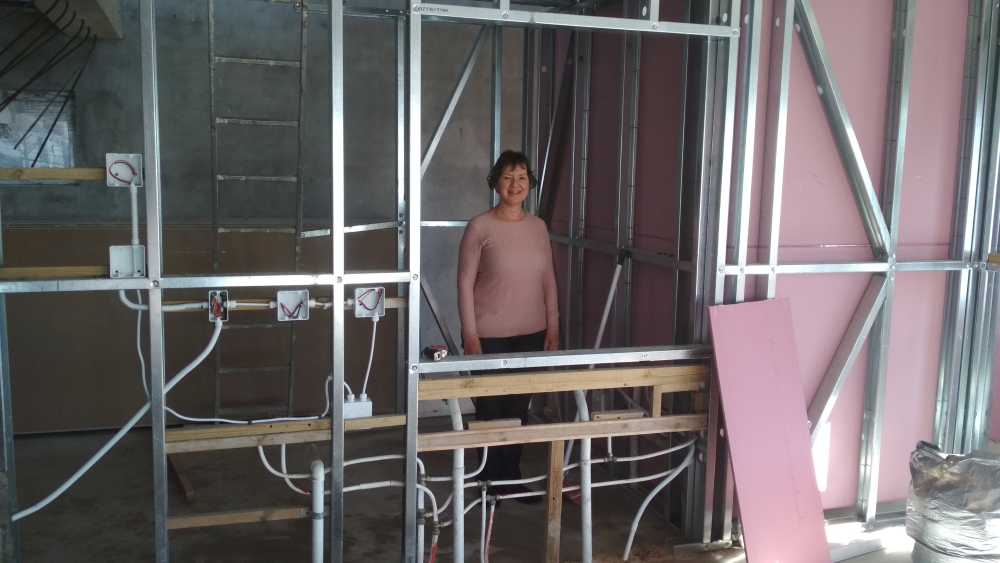 The internal cladding has begun. They will do more tomorrow when the rain is falling…lounge wall…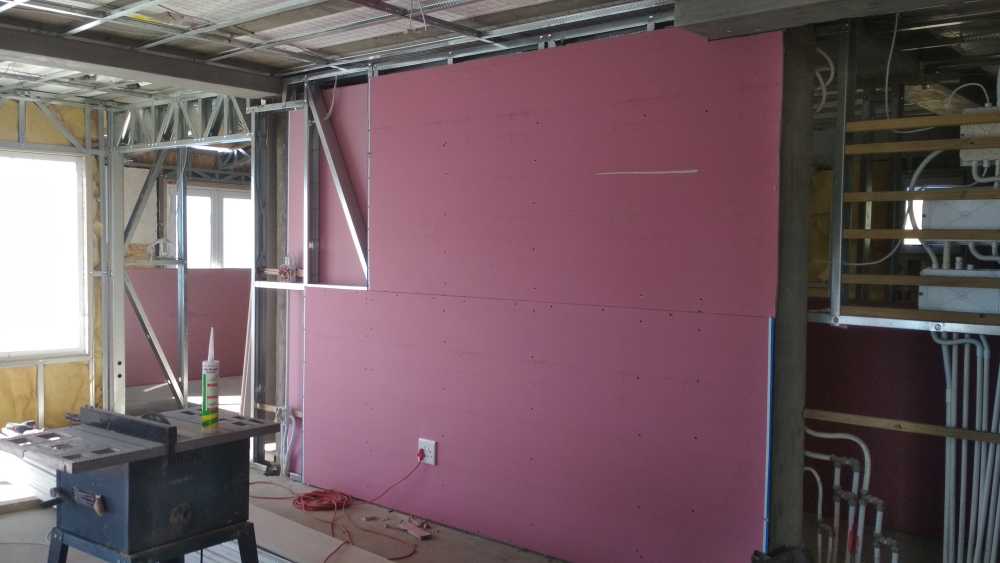 Our bathroom sink area with insulation and part of the cladding…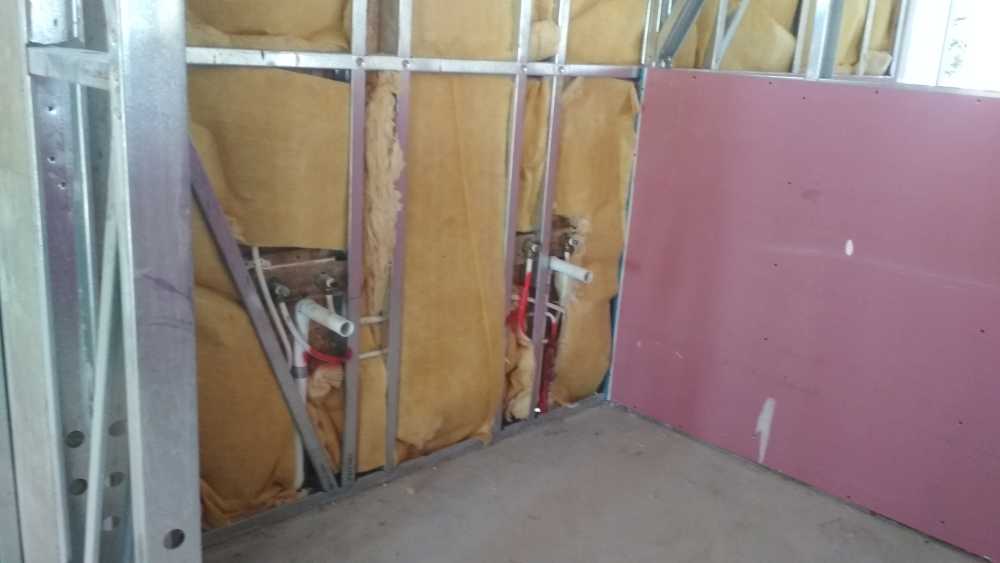 Julian's floor all boarded up for the storm…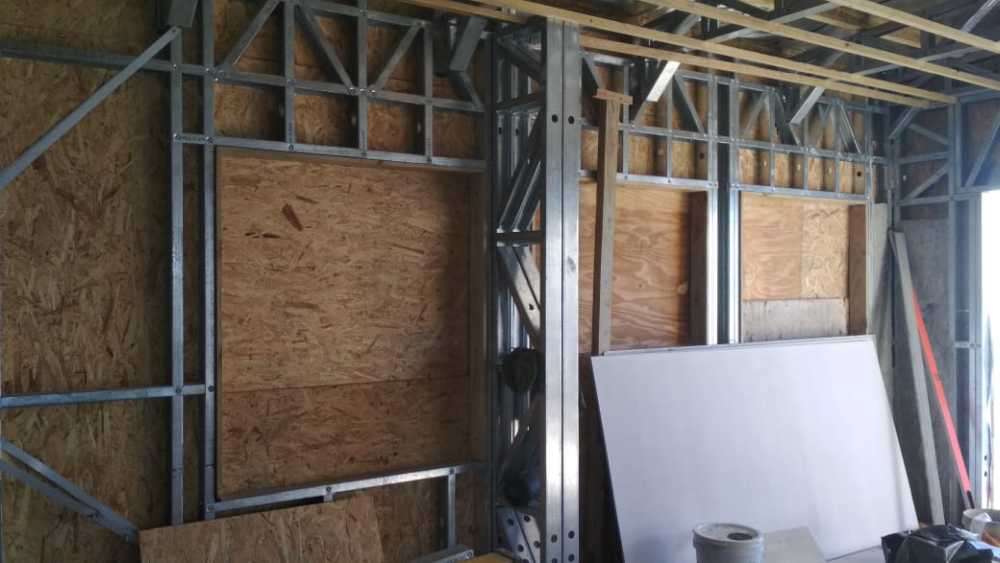 It will be a very good test for our roof. I hope it stays put as those roof sheets are 7m long.
This blog is early as I am going to be going to the airport to pick up Julian, so I thought I'd get it off beforehand.
After yesterday's blog, I thought to look up a picture of Granny with her red blanket…I found this one from 5th August 2012. I've still got the scarf she is wearing there as well.  Happy memories of Granny. 😊So glad we got to spend that time with her.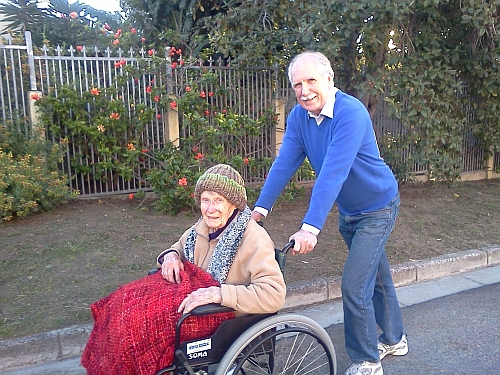 Corona stats – June/July 2020 – We are now 14th in the world.
Tuesday 30th – 6945 new cases – 128 deaths (73543 recoveries/ 75009 active)
Wednesday 1st July – 8124 new cases – 92 deaths (76025 recoveries/80559 active)
Thursday 2nd July – 8728 new cases – 95 deaths (81999 recoveries/ 83218 active)
Friday 3rd July – 9063 new cases – 108 deaths (86298 recoveries/ 87874 active)
Saturday 4th July – 10853 new cases – 74 deaths (91227 recoveries/ 93724 active)
Sunday 5th July – 8773 new cases – 173 deaths (93317 recoveries/ 100236 active cases
Monday 6th July – 8971 new cases – 111 deaths (97848 recoveries / 104563 active cases
Tuesday 7th July – 10134 new cases – 192 deaths (102299 recoveries/110054 active
Total cases: 215855   Total deaths: 3502
They say we peak late July/early August, but we'll see.
Hebrews 10:36
You need to persevere so that when you have done the will of God, you will receive what He has promised.
The best is yet to come.
Keep the smile going.
God bless you.
In His Grip,
Helga xx 🙂
Braces:
1 year and 238 days