Sunday
Today was the day…
Mike and I celebrated 34 years of marriage! It's been 34 pretty spectacular years and we are humbled and grateful that God has seen fit to bring us together and bless us with a happy marriage. I don't really know if there is a 'secret' to making a happy marriage, but what I do know is I can't but God can.
And He has.
Mike made today special by bringing me a cappuccino and croissant in bed this morning. We had a lovely lie-in and enjoyed rain falling outside.
We had a Skype call with Stacey and Elsie which is always both special and entertaining. Elsie is learning so many new things and it's fun to do the same, so if she's drinking tea, I go make tea. Stacey has said she has learned that when something is hot she has to wait for it to cool down. So with my black rooibos, I emphasized that it was too hot and I blew gently on it. She blew as well! So cute. The best is the serious attention she gave to Mike when he was putting his shoes on. She has learned how to do this…put socks and shoes on and she sees her parents doing it all the time. Now she saw "Blam-pa" do it too. She watched very intently!  Mike went down to the Mall to do some shopping while I was still on the Skype call – I was using my cell phone – so was able to follow Mike out to the car. Elsie followed the progress and watched with interest as Mike put on a mask! She'd seen that happen at home as well. She's so adorable.
Mike came back laden with red roses and ingredients for a 3 course meal!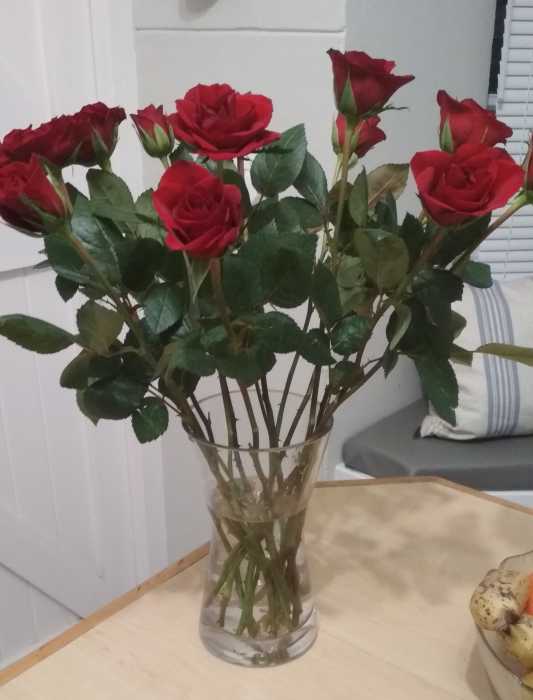 Julian and David joined us for lunch. We had soup and fresh artisan bread for a starter, chicken and veg for the main course and fruit salad and ice cream for dessert. And then he made cappuccino for 4.
Julian and David left, but later we went down to Echo for Mike to take some measurements of the entrance to the property so he can redesign it. Mike has very nearly completed the electrics for the build. Courage comes tomorrow and then is going to work on another job for the rest of the week. When he gets back to us, it will be time for the two of them to start working on the kitchen. It will be great for Mike to take a break Tuesday to Friday of this week. He's been working hard and needs a rest.
I've got a fun comparison photo…this is Mike pretending to cut onions in the 'kitchen' way back in about March…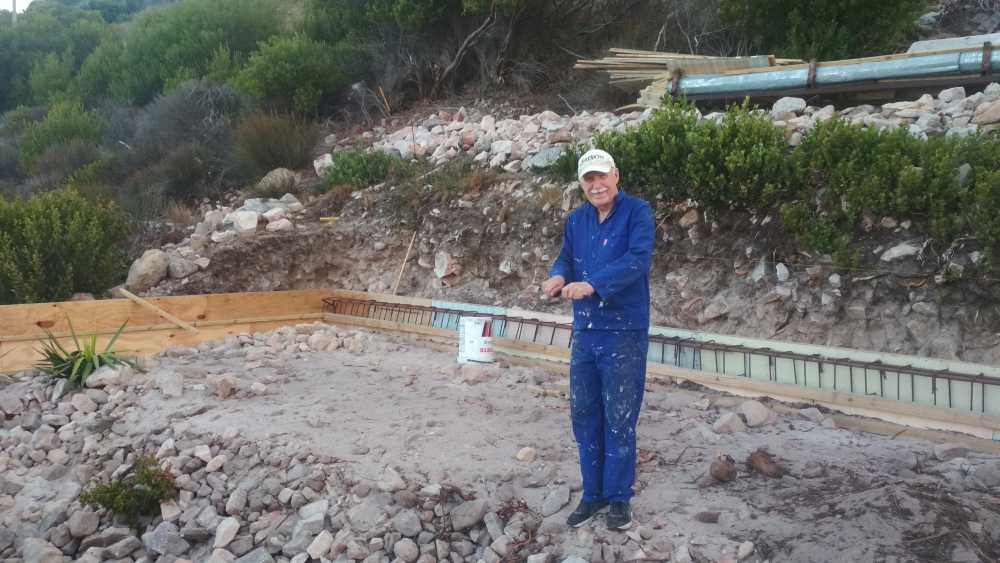 And here he is today…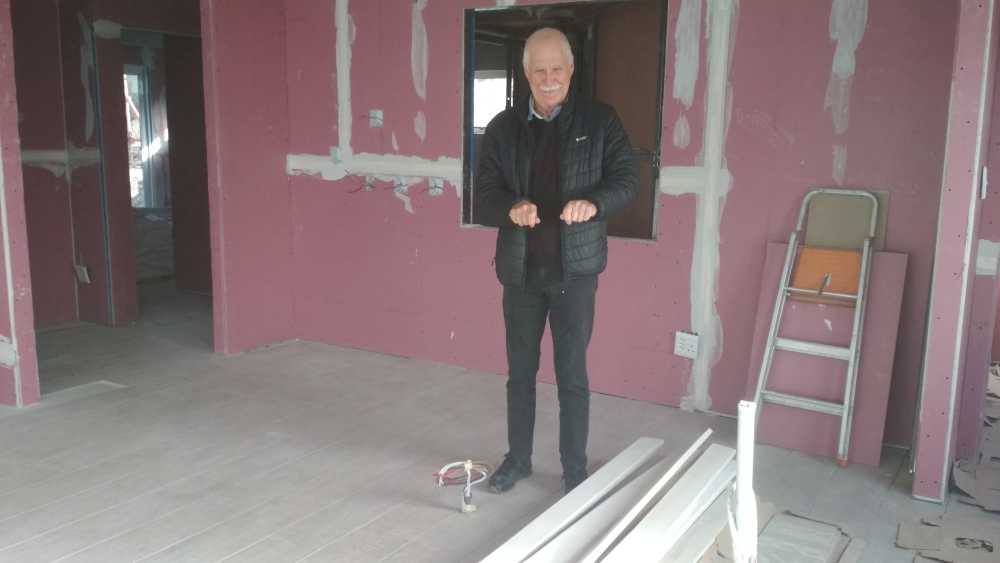 Corona stats South Africa country-wide –August 2020 –
Friday 24th July – 13944 new cases (maximum we've had)– 250 deaths (245 771 recoveries/169 882 active) It's now two weeks since we had the day with the highest number of new cases.
Sun 2nd August – 8195 new cases – 213 deaths (347 227 recoveries/155 892 active)
Monday 3rd August – 5377 new cases – 173 deaths (358037 recoveries/150 286 active)
Tuesday 4th August – 4456 new cases  -345 deaths (363 751 recoveries/148 683 active)
Wednesday 5th August – 8559 new cases – 414 deaths (377266 recoveries/143313 active)
Thursday 6th August – 8307 new cases – 306 deaths (387316 recoveries/141264 active)
Friday 7th August – 7292 new cases – 305 deaths (394759 recoveries/140808 active)
Saturday 8th August – 7712 new cases – 301 deaths (404568 recoveries/138410 active)
Total cases:553188  Total deaths: 10210
Proverbs 9:9
Instruct the wise and they will be wiser still; teach the righteous and they will add to their learning.
Be teachable.
The best is yet to come.
Keep the smile going.
God bless you.
In His Grip,
Helga xx 🙂
Braces:
1 year and 170 days