Friday
Today was the day…
We went to back to our old house to take off the solar panels. Courage and David dragged them off the roof, onto our balcony, through our bedroom over the mezzanine and into the piano room…this was first…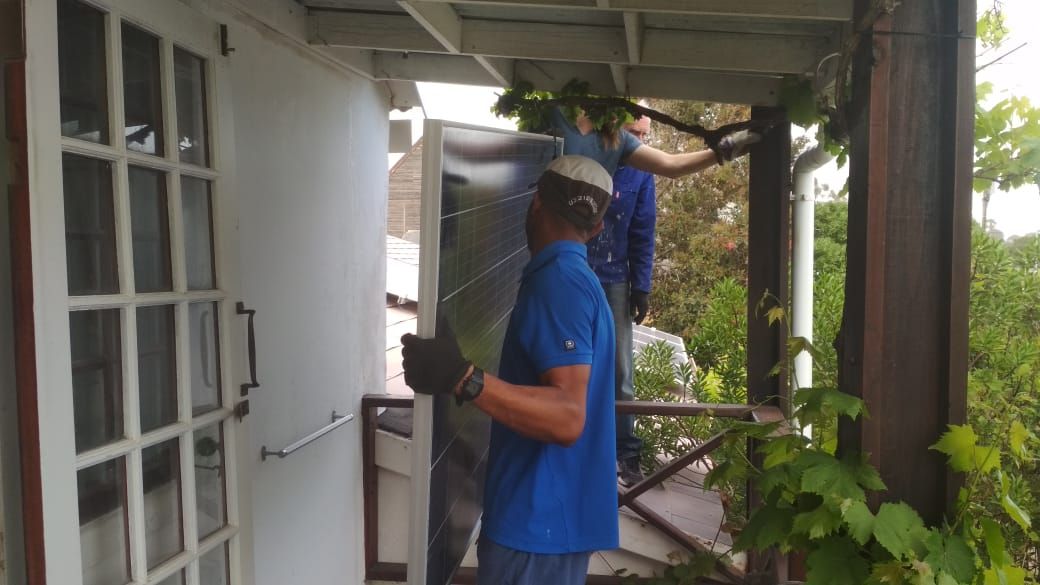 This was the last…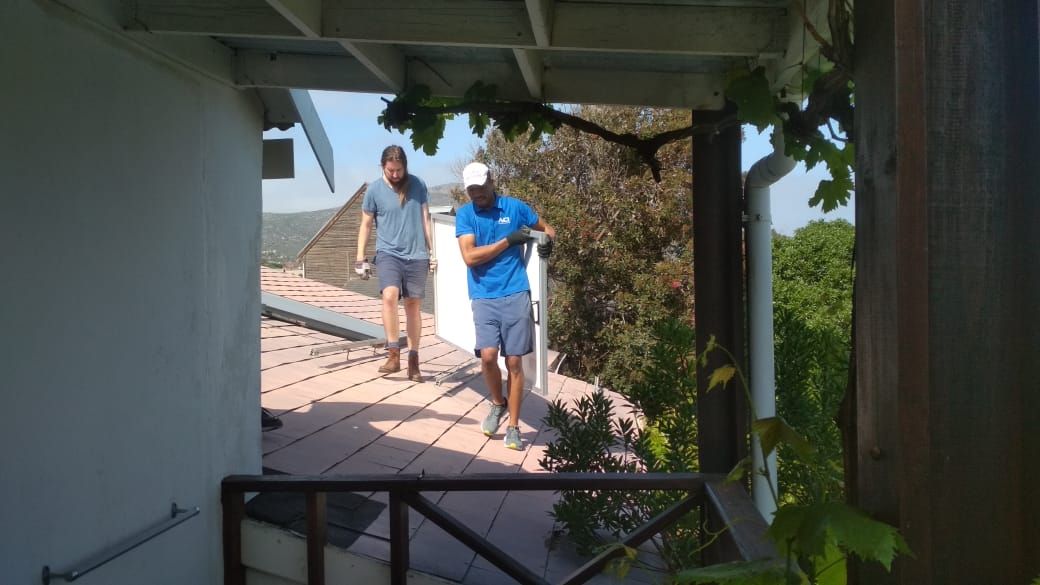 Piano room from the mezzanine…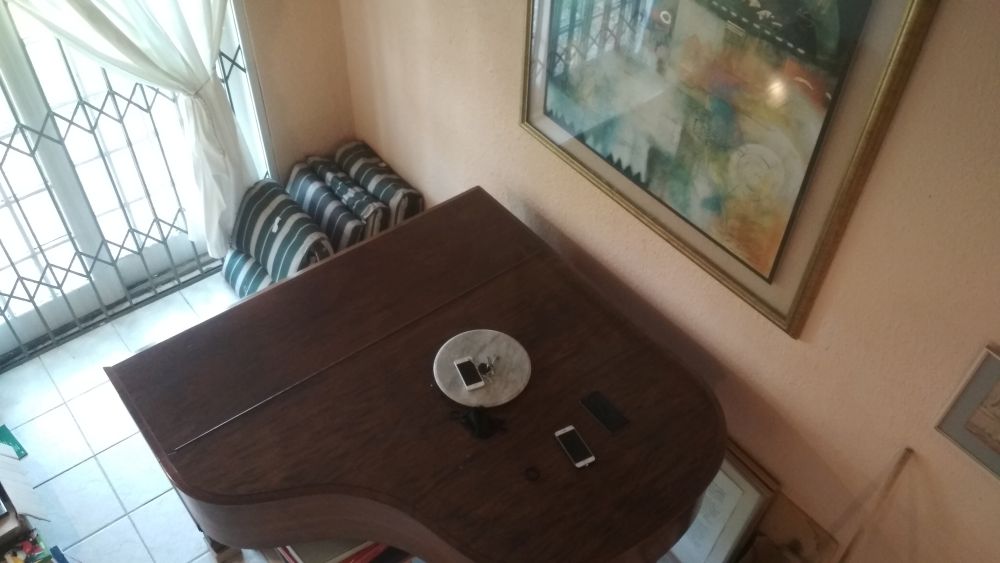 Solar panels in the piano room….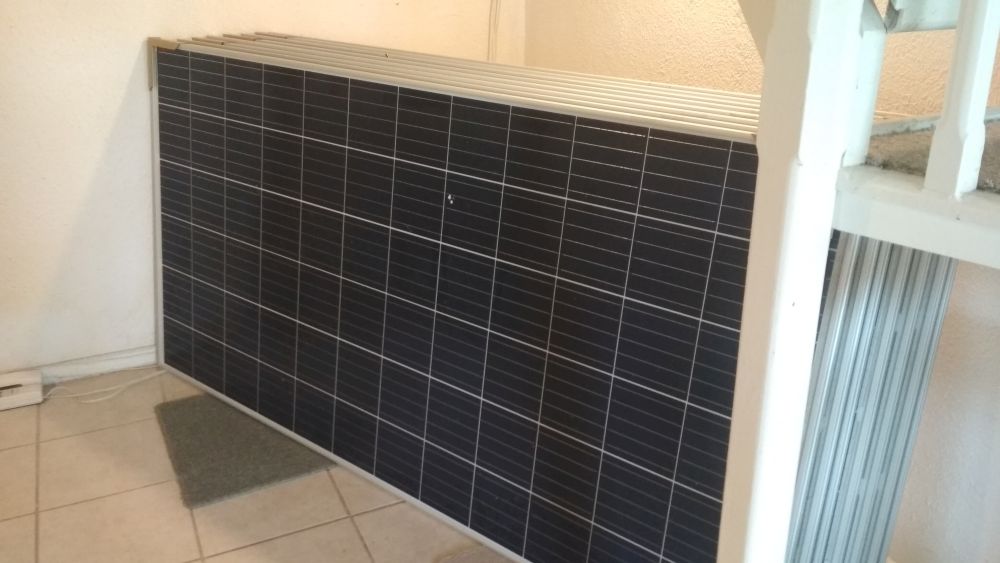 While that was going on, I took all the books off the wall units and cleaned them. These are the wall units Mike made for our first  home, so they were made before we were married. They will be painted and put in his study. Relics!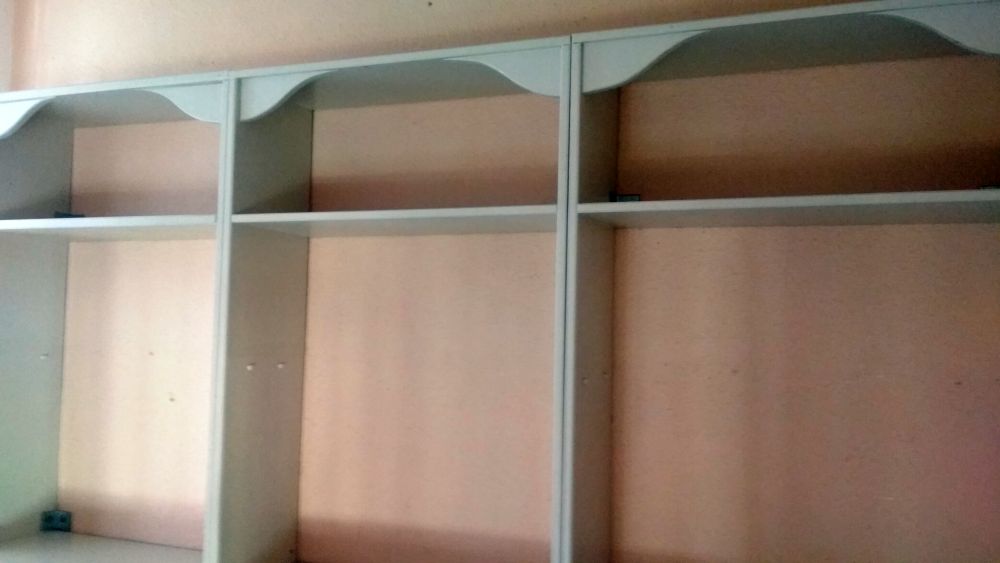 We've been married 34 year and had 31 years in this house. We are really deconstructing our life in this home. It was a wonderful 31 years and we are grateful, but there is a lot of stuff still to be sorted. Fortunately, we have some time to deal with it. What has become more and more obvious to me is that most of the stuff that remains at our old house can be donated. I am going to reduce and rehome. As much as Mike says we have so much storage here, I don't want to store stuff that we don't use. "It's served its purpose" is going to cross my lips many many times in the month ahead.
I went to the doctor today, again about my toe. I told him I feel embarrassed coming again about my poor horrible inflamed infected left big toe as there are so many other big health issues others are dealing with. I pressed it last night and it bled, so he pressed it and got some pus out so he took a swab and sent it to the lab and now has me on a 14 day course of antibiotics and some other muti to put on. It doesn't like being tampered with it has been barking ever since.
But there was no time to console myself as news came that the big truck bringing Julian's furniture is coming sooner than we thought. I went back to the old house and picked up all the linen and duvets so I can make up the required beds. That done, Mike has now gone to buy snacks so the guys can eat in the morning.
Meanwhile, today I got burglar proofing on the scullery window which is the most vulnerable window in our apartment. It will also prevent baboons from getting in, although I do hear they send their babies in if they can't get in. I think a baby baboon would be able to get in between the bars. We'll keep the window closed to prevent that eventuality. We haven't seen any baboons around but with the mountain directly behind us, you never know when they may pitch up.
And finally, the first thing Mike and I did this morning was move our bed. After a week here, we decided to change the orientation to look out towards Fish Hoek. I love it because my side is now close to the Juliet balcony doors.
Covid numbers in the Western Cape –they haven't released Cape Town figures for today.
Covid 19 stats – South Africa
Friday 24th July – 13944 new cases (maximum we had in a day)– 250 deaths (245 771 recoveries/169 882 active)
Frid 16 Oct – 2019 new cases – 61 deaths (629260 recoveries/52573 active)
Sat 17 Oct – 1928 new cases – 38 deaths (630436 recoveries/53287 active)
Sun 18 Oct – 1662 new cases – 63 deaths (634543 recoveries/50799 active)
Mon 19 Oct – 1461 new cases – 21 deaths (635257 recoveries/51505 active)
Tues 20 Oct – 1050 new cases – 164 deaths (639568 recoveries/48080 active)
Wed 21 Oct – 2055 new cases – 85 deaths (641706 recoveries/47912 active)
Thur 22 Oct – 2156 new cases – 102 deaths (642560 recoveries/49112 active)
Total cases: 710515   Total deaths: 18843
Psalm 106:1
Praise the Lord! O give thanks to the Lord, for He is good, for His steadfast love endures forever.
The best is yet to come.
Keep the smile going.
God bless you.
In His Grip,
Helga xx 🙂
Braces:
1 year and 345 days