Saturday
Dear Elsie
It was good to speak to you today! I'm glad you liked the frilly skirt I gave you for your birthday. I can't wait to see you again soon.
I didn't tell you but today was the day we had waffles for breakfast. We decided to walk to Kalk Bay and chose Waffle & Co for breakfast. We used to go to this terrace restaurant in years gone by when it had a different owner. It was closed for a long while and now is Waffle & Co. It's on Kalk Bay Main Rd. with the al fresco section under orange umbrellas.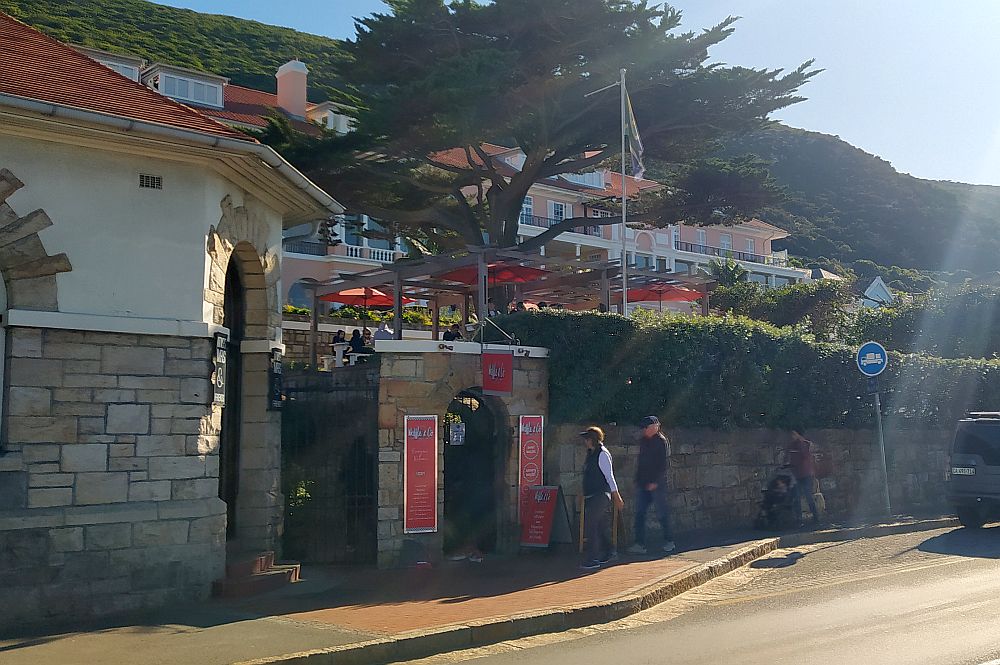 There is also seating inside and apparently there is a fireplace and it's warm and cozy.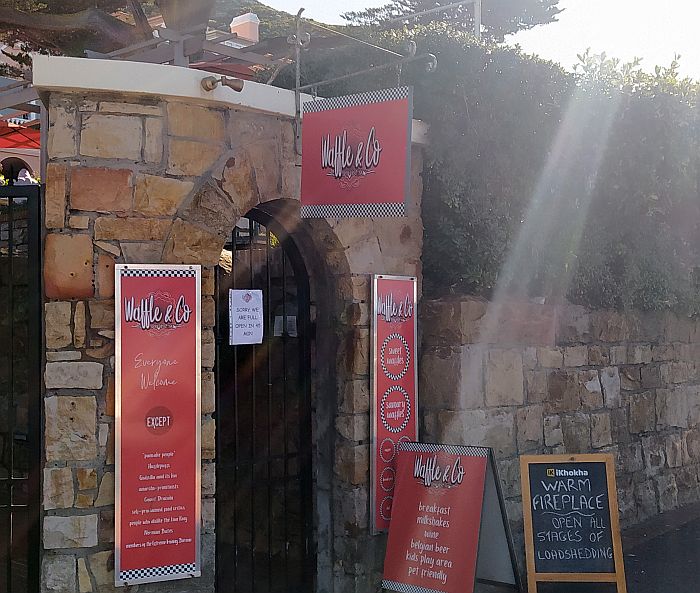 I prefer outside because of the view.
The Menu…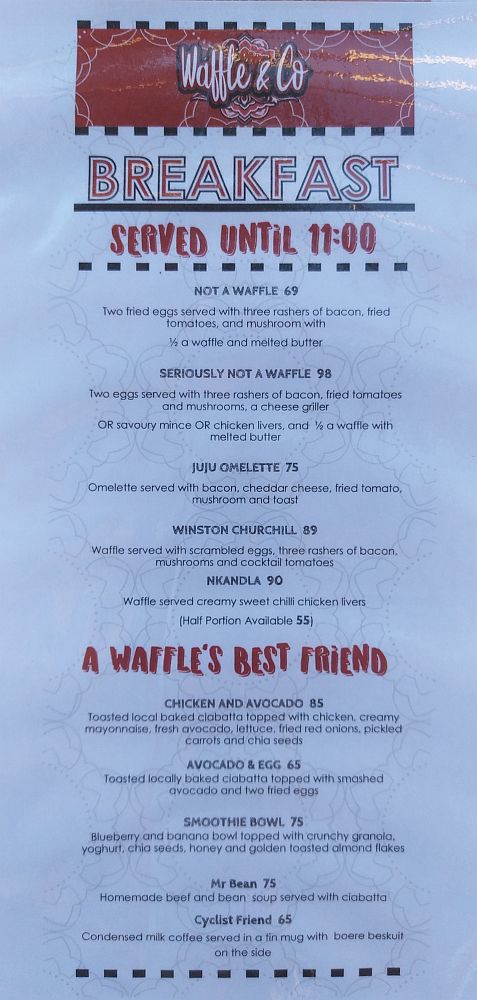 Mike chose a Winston Churchill.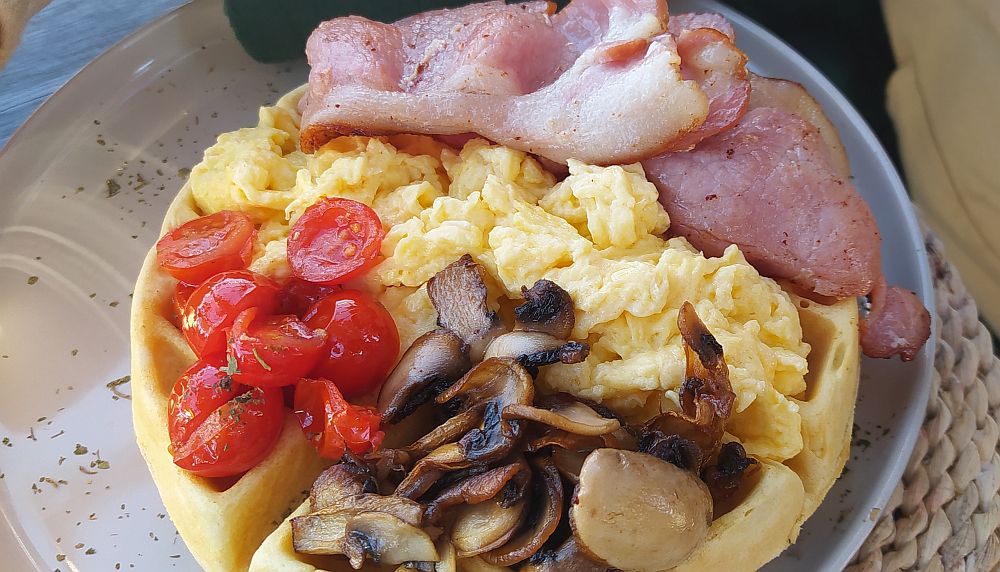 I chose Not a Waffle…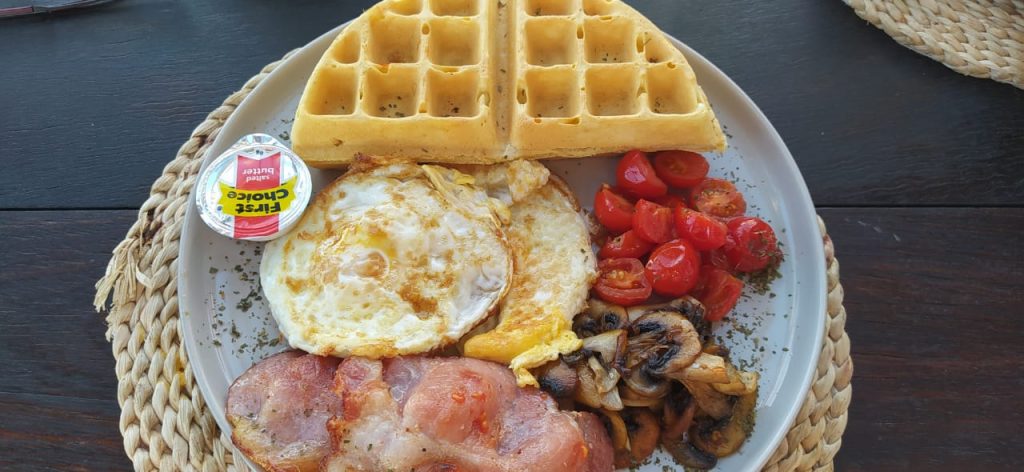 It arrived quite quickly and was not delayed due to load shedding at all. One thing I can tell you, the place was buzzing. When we walked past later, they had closed it due to being full. It was a good choice and we'll happily go back.
We walked home and were happy to put our feet up. It's about 4km each way.
I have started a knitting project! More about that another day. I don't think I have done any proper knitting for about 30 years. Hopefully, I will finish this project otherwise Stacey may have to come to the rescue! If it's red, it must be for someone special!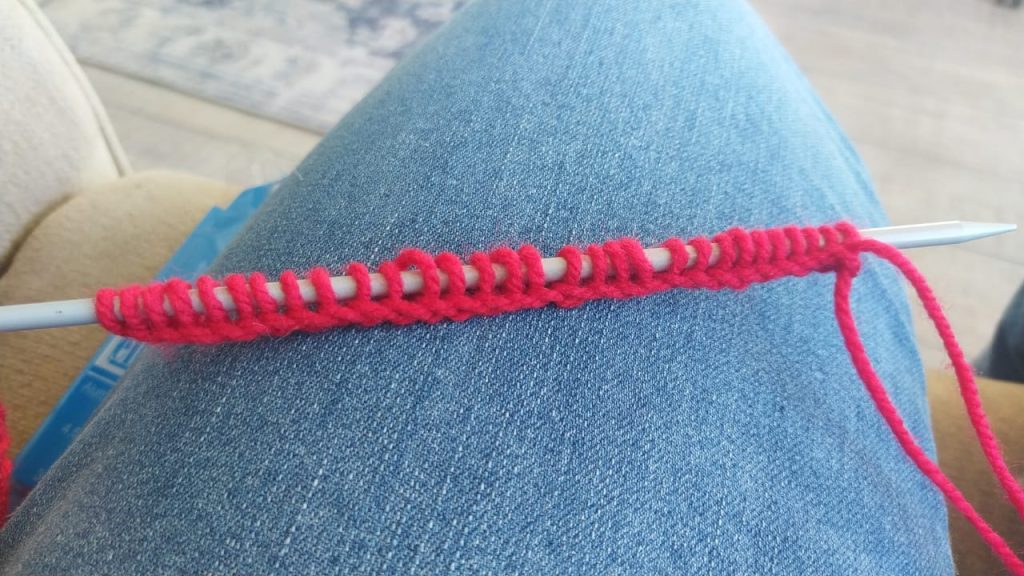 It's been a good Saturday and there are burgers for dinner.
Psalm 119:19
I am a stranger on earth; do not hide Your commands from me.
It's not about now – we are only passing through.
Keep the smile going.
God bless you.
In His Grip,
Gran xx 🙂