Sunday
Today was the day…
After an interrupted night – there were party goers next door who found entertainment in screaming at the top of their voices. Why? I don't know, but they tried it at about 8:30pm, 3am & 5am. I woke up to it, as did the neighbours, but, I was glad to discover, my guests did not. At 5am, of course, I did not know that. When I opened my door and looked down, the guest's lights were on so I was sure they had been disturbed but when we spoke to them later in the day, they said they hadn't. Such a relief. The noisy party people robbed me of my joy this morning. I had to steal it back.
Today Julian and I planned on going on a whale watching tour – this is something we have said we should do for years, but never done. Today was the day I phoned, booked and paid. We were minutes before leaving when the phone rang and the tour operator said the Captain had said the sea was too rough. Well. It looked really calm to me, but what do I know? They most likely didn't have enough bookings and it wasn't worth it. Anyway, now they owe us a trip for two.
Meantime, a whale did swim past our house – just one – gracefully porpoising towards Simon's Town….if a whale can be graceful.
In light of no whale watching, we sent for a drive and ended up passing Cape Point and stopping at a very rural spot (South Point) for tea.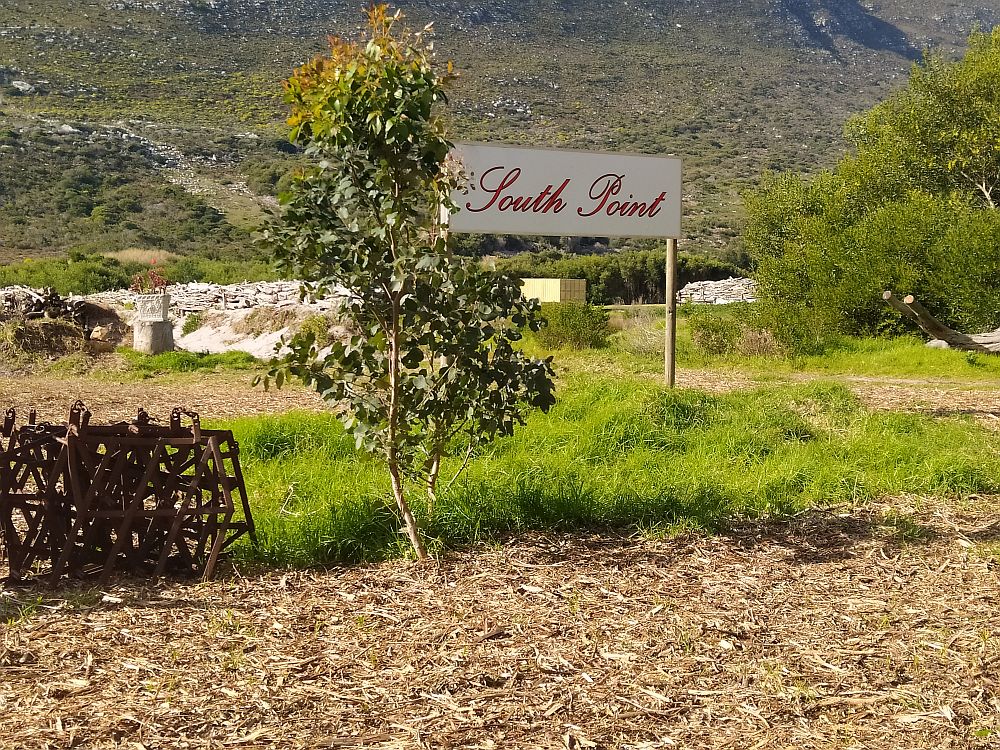 It's very bucolic and the restaurant on the far side of rustic.
Onwards to Kommetjie where we walked to the Lighthouse.
Home again and hoping for a quiet evening.
Dinner time.
Philippians 4:7
The peace of God, which surpasses all understanding, will guard your hearts and your minds in Christ Jesus.
The best is yet to come – we are only passing through.
Keep the smile going.
God bless you.
In His Grip,
Helga xx 🙂