Tuesday
Today was the day…
I renewed my British passport. Well, I'm nearly done. The whole thing is online and they have tried to make it as easy as possible. The biggest trick was to get the passport photo right. It has to meet their specifications so I took a whole batch of cell phone photos and tried a few different things to get the lighting right. My first photo was Poor and not acceptable. Then I went to Fair but it was still not acceptable. Eventually, after about 4 tries, this one came up as Good and was acceptable!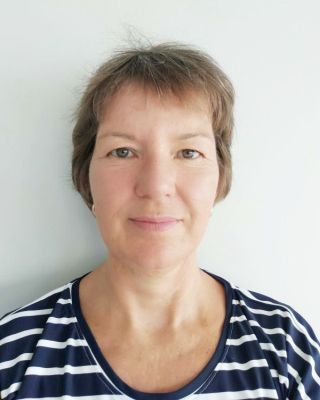 I love being able to produce my own photo! My camera is so generous. It blows out my wrinkles and softens my skin. I'll take this photo for my passport any day of the week.
My Brit passport expires in July, so it literally is 6 months til it expires and I didn't waste a day in getting it in process. Once the photo was accepted, it took me through the quick and simple online process to the point of payment where I had to cough up just over 100 pounds, so R2000. With that in mind, I looked up on this blog, what happened ten years ago when I was applying. The process had just gone online but was a bit more paper based. It still cost R2000. Ten years prior to that, I walked into the British embassy in Cape Town and applied over the counter. This time round is easier. The only other thing I had to do today was go and get my entire South African passport photocopied. That's what they ask for. If you have another country's passport, they want to see what's inside it, so I went down to Postnet and had it printed out in colour. That along with the old passport and proof of current address is all ready to be couriered to the UK. I'm hoping that will happen tomorrow, as Julian arrives tonight and he can arrange it. The guy at Postnet asked if I was planning to move to the UK. Absolutely not! Nope! No thank you. Cape Town is the place for me.
Today, there was a stiff north wind blowing and a few scattered drizzly showers blew through. The sea water was chilly but the air temperature was warm so my 40 minute swim was easily achieved and I was warm walking home, even though it did begin to rain. The outdoor showers at the beach are now operational again, so I didn't need to shower at home. I haven't done a lot of work today – 5 hours – I'll catch up tomorrow.
Two more nights before David goes itinerant. He's been clearing out his flat and downscaling drastically. By the time he drives away on Thursday, the flat will contain furniture only and by the end of Friday it will be spic and span after Ruth comes to give it a sprucing up. On Saturday, a potential (short-term) tenant comes to see it.  Whoever comes must feel comfortable.
Our lives are not boring.
Job 33:4
The Spirit of God has made me; the breath of the Almighty gives me life.
The best is yet to come – we are only passing through.
Keep the smile going.
God bless you.
In His Grip,
Helga xx 🙂