Monday
Today was the day…
That dawned with a super still, crystal clear sea. The spectacular scenes began last night with rising moon creating golden water…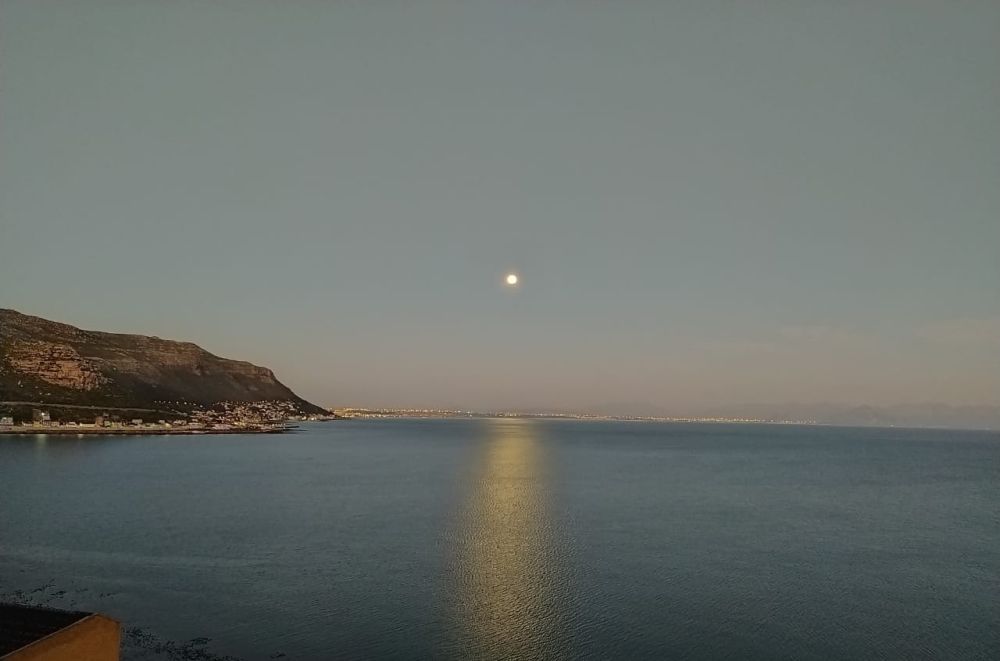 Some early morning photos…
We went to the beach to try out the glassy sea. It was cold! But closer to the cat walk, there was a warmer current, so it was more comfortable swimming that side. I was resting in the water when I saw two ladies squinting into the sky. A beautiful flock of elegant flamingos were flying overhead. They have been the talk of the town recently and a few people have managed to get photos. This was the first I had seen of them. So beautiful. This photo is from Lorraine…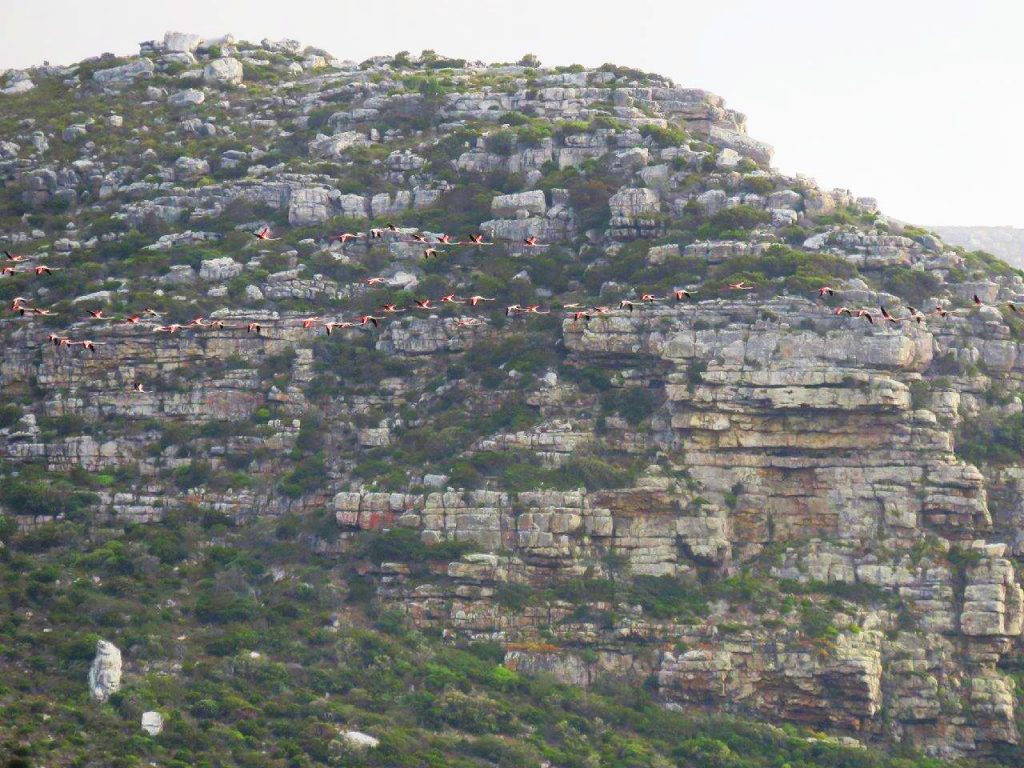 And this one came from Marcelle…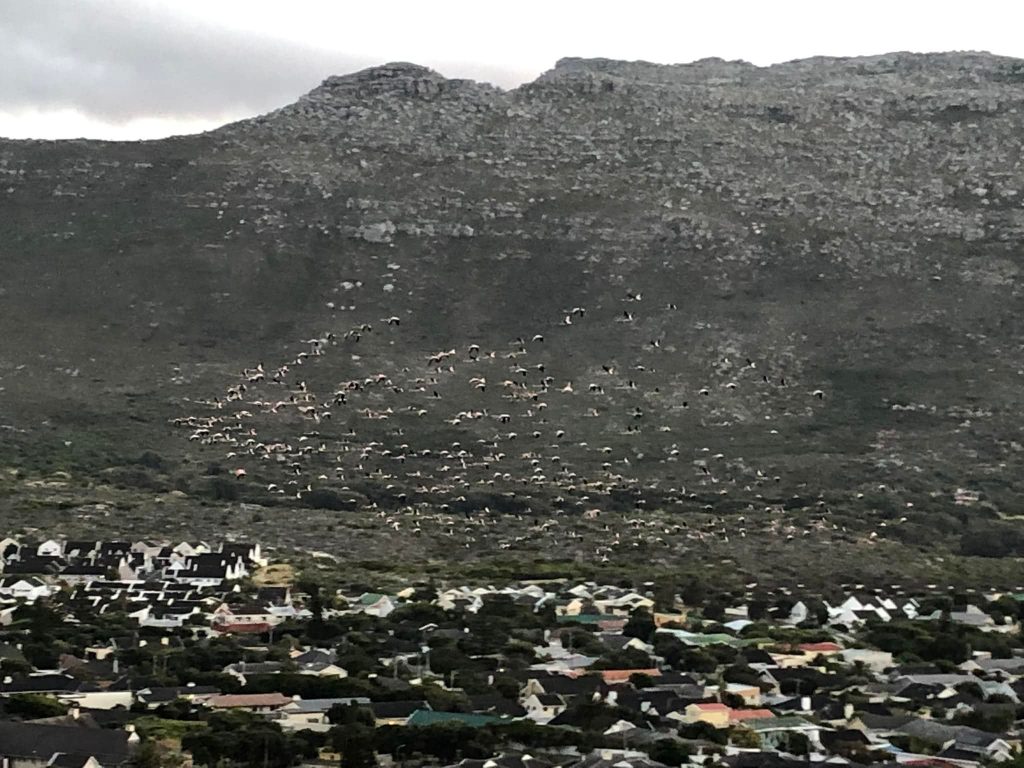 Such a sight. The flock we saw this morning was much smaller, but I'll be looking out for them tomorrow as well.
The sea from the cat walk…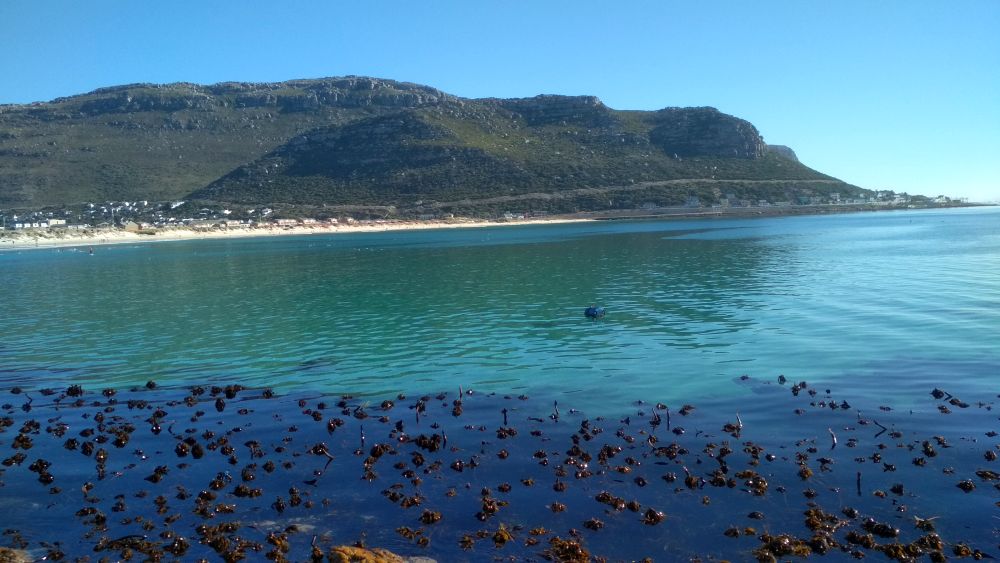 I worked for most of the rest of the day and later in the afternoon, I walked down to Fish Hoek for a few provisions.
Today I had one booking for mid February and one cancellation. The cancellation I didn't really mind. I wasn't completely wild having a guest who declares he is a vampire. What's with that? I'll never know. So glad he cancelled. You don't find these things out til the booking is done!
A quiet evening. I shall read.
Ephesians 1:4-5
Even before He made the world, God loved us and chose us in Christ to be holy and without fault in His eyes. god decided in advance to adopt us into His own family by bringing us to Himself through Jesus Christ.
The best is yet to come – we are only passing through.
Keep the smile going.
God bless you.
In His Grip,
Helga xx 🙂