Sunday
Today was the day…
We woke up late. Why? Because last night after I got a late notice booking through Airbnb, we decided to go down to the cottage and start the clean. So for an hour from about 10:15pm, Mike and I got on with our chores. Mike's was to clean the kitchen and mine was to put all the linen on the beds. Once done, we went home and went to bed close to midnight. Hence we woke up late, didn't go to the beach. We went back to the cottage and spent another two hours making it perfect again. And we couldn't have done it for a more appreciative recipient. James arrived and was really happy to be there. He and his Mom are here until Saturday.  I love the loft.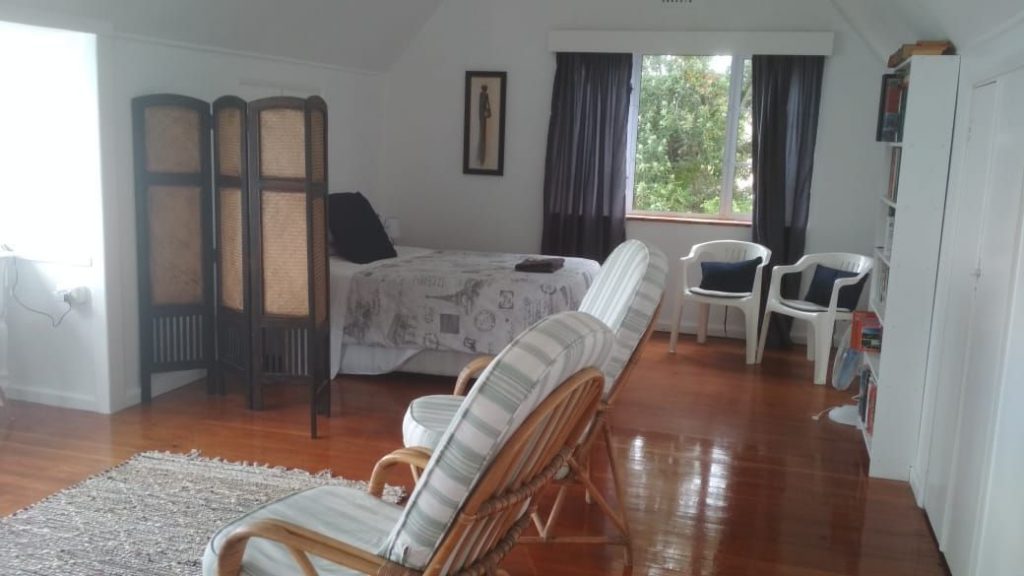 After we finished, I was thinking of all the good things about being Airbnb hosts. There were 5 things that came to mind – well 4 because the 5th was Mike's. We'll start with his:
It stops us from being lazy! There are a whole lot of other things that keep us busy, but maintaining the holiday lets assists in preventing a little sleep, a little slumber, a little folding of the hands to rest!
It gives us something to get out of bed for. Different interests are important to have – they give variety and something to wake up for. The guests will come and if the work is not done, we will have a situation.
It's something we can do together. Mike is super motivated to help when there's no Ruth or Courage to do the work. We make an excellent cleaning team. Mike more so than me of course. He's perfection 101. He can't do a half job, so the kitchen gets whipped into shape when he's in charge. Also, the patio gleams, the braai grid sparkles and the bird mess is gone for good! I do my share in scrubbing the bathroom up and down and cleaning all the nooks and crannies.
It is completely satisfying. To finish cleaning and walk through this amazing asset gives me a huge sense of satisfaction. I know that we've cleaned it up to our standard – it's a good feeling. Then to have someone arrive and really appreciate the lovely view, the wooden floors, the whole character and ambience of the shining cottage is the icing on the cake.
The cherry on the icing on the cake is that it earns us money. A chunk of Mike's pension went into the building of our house, so the rentals are a way of getting a return for the asset.
David had lunch with us. Last Sunday in Cape Town before he goes itinerant.
We had a walk this afternoon and encountered Warren and Cynthia who are looking to buy a plot a little higher on the mountainside behind us. They wanted some information, so we had a bit of a chat and they went off a little more knowledgeable.
A good Sunday.
Genesis 2:7
And the Lord God formed man of the dust of the ground, and breathed into his nostrils the breath of life; and man became a living being.
The best is yet to come – we are only passing through.
Keep the smile going.
God bless you.
In His Grip,
Helga xx 🙂