Tuesday
Today was the day…
I did a lot of running about and hardly any work.  I had a to-do list of three things:
Get a final piece of wood cut for Julian's bathroom cabinet. I did that first thing and I was grateful that the Board Shop did it while I waited. They also had stock of wall plates which meant I could buy 10 there and then.
Order three mixers for bathroom basins. Note to self. Cape Plumbing and Bathroom Kirstenhof is the best one in town. Use them and when you do, speak to Shukri. He's the regional sales manager so does his job super well. The Fish Hoek branch had told me there were none of the ones I needed in any of the warehouses. I drove through to Kirstenhof and dealt with Shukri. This afternoon at 4:30pm, he phoned me to say my mixers were ready for collection. He really pulled strings to do that because they did need to be ordered and were only expected next week. Some people go to lengths to provide good service. Shukri is one of them.
There is someone else who has provided excellent service. I wish I could tell you his name – he's one of the main sales people at Tile Africa, Paarden Eiland.  On my blog on 30th September, I wrote this…I had been so grateful to the Lord for His provision. I saw His hand on this, so imagine my horror when Werner announced he had broken one! This was now messy and I was like, "Lord, what about my belief that you provided the two tiles! Now I need another one!"  After going to the CP&B, I drove through to Tile Africa, Kenilworth to see if they had a tile similar to Pisa white. The guy at the Paarden Eiland branch had said if we need more, we may be able to get a similar but bigger one and cut it down. The first sales lady I spoke to at the Kenilworth branch was all "no, no, no".  (I was very grateful for a mask to cover my scowl). After that I went onto their website and looked up a similar one and then went to someone else in the store to ask if they had it. That sales consultant said no, but phoned the Paarden Eiland store to see if they had. After a discussion with them, I was on my way through to Paarden Eiland to see if I could solve my problem.  When I arrived, the guy who had taken the call was about to take me to show me the enormous similar tile, when the fantastic guy I spoke to last week and who was on the phone when I walked in, saw me and my tile sample, paused his call and to my astonishment said, "We had a customer return one Pisa white tile over the weekend – it's in the back!"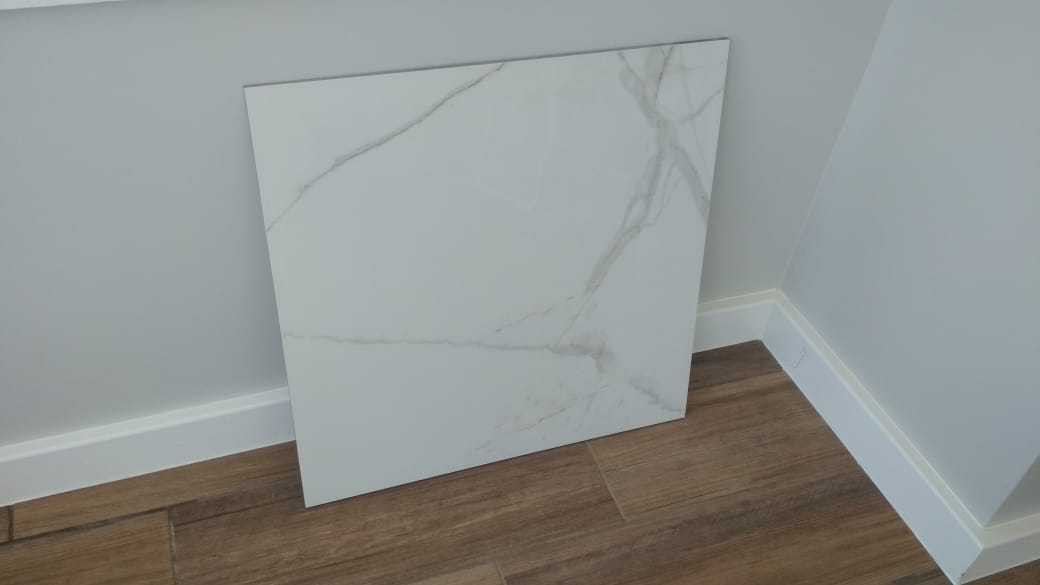 They gave it to me with the announcement that it was the last one in Cape Town! So grateful! It makes Werner's job so much easier! God is in the details of all of our lives, whether we recognise it or not.
The kitchen is ready for the Granite tomorrow…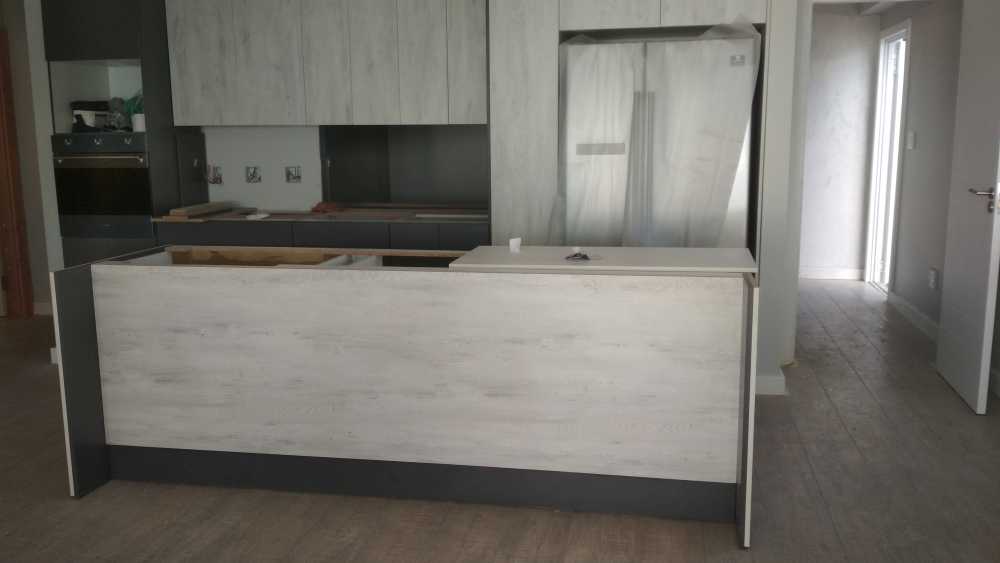 The house today…the ceiling boards of my balcony going up.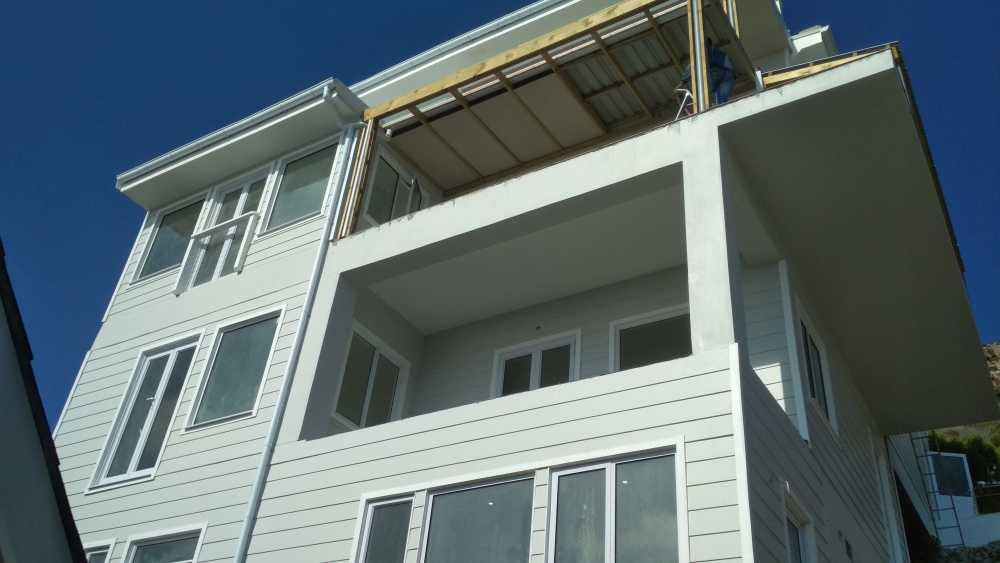 This afternoon I took Julian to the airport. When he returns in a week, we will be further along than today!
Tonight I'm thinking of my sister who starts chemo tomorrow. Praying for you Annie.
Covid numbers in the Western Cape – 84 new cases in the last 24 hours.
Covid 19 stats – South Africa –
Friday 24th July – 13944 new cases (maximum we had in a day)– 250 deaths (245 771 recoveries/169 882 active)
Tues 29 Sept – Also 903 new cases – 81 deaths (606520 recoveries/49385 active)
Wed 30 Sept – 1767 new cases – 67 deaths (608112 recoveries/49493 active)
Thur 1 Oct – 1745 new cases – 132 deaths (609584 recoveries/49634 active)
Frid 2 Oct – 1749 new cases – 43 deaths (611044 recoveries/49880 active)
Sat 3 Oct – 1883 new cases – 29 deaths (612763 recoveries/50015 active)
Sun 4 Oct – 1573 new cases – 38 deaths (614781 recoveries/49532 active)
Mon 5 Oct – 926 new cases – 40 deaths (615684 recoveries/49515 active)
Total cases: 682215   Total deaths: 17016
1 Chronicles 16:24-25
Declare His glory among the nations, His wonders among all peoples. For the Lord is great and greatly to be praised;
The best is yet to come.
Keep the smile going.
God bless you.
In His Grip,
Helga xx 🙂
Braces:
1 year and 328 days