Wednesday
Today was the day…
The granite did not arrive. We actually got a message this time last evening to say it was not yet finished and it will arrive on Thursday. This afternoon I messaged the consultant and he was happy to say it is ready and the team will be on site tomorrow morning at around 10am. Disappointment comes as a result of unmet expectations. Buying this granite at the Womag sale last November was risky. It will remain a risk until it is in place. This time tomorrow, we will know if the risk paid off.
But as a result of there being no counter top delivery today, Mike was able to take the afternoon off. Leaving Courage to make drawers for the kitchen island, Mike and I went to do a few chores. As he needed to go to Retreat Electrical, we decided to go to Beds4U as well and try out beds. Mike went to the electric shop and I went to the bed shop. I walked in and found the salesman (Hanic) and told him the arrangement: Mike does not want memory foam but wants a mattress he can flip. I will try out the relevant beds and choose my top two. Then when Mike is done buying his electrical stuff, he will join me and without knowing my choices, he will try the beds and select his top two. We'll see if any are the same.  Mike checking out the options…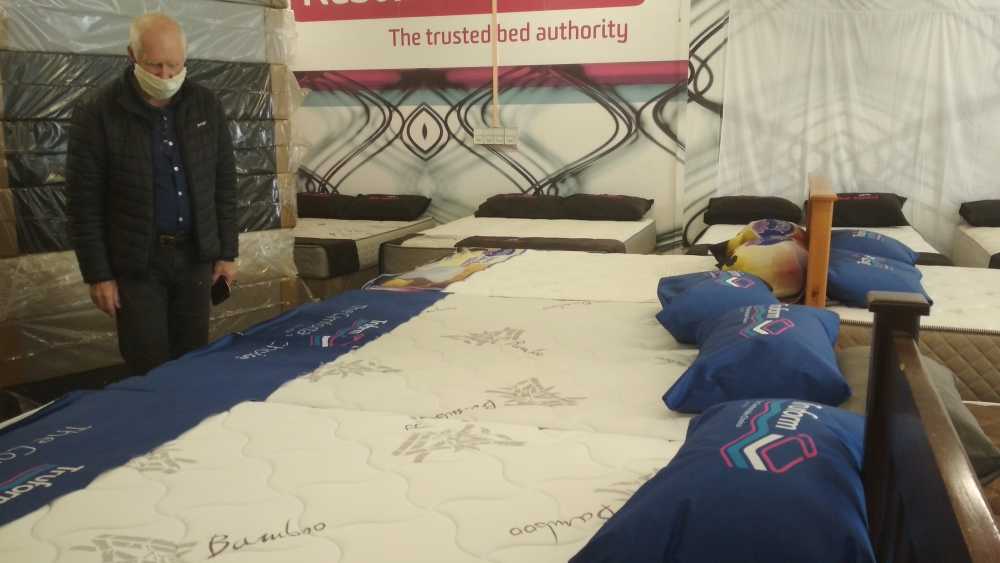 And trying them out…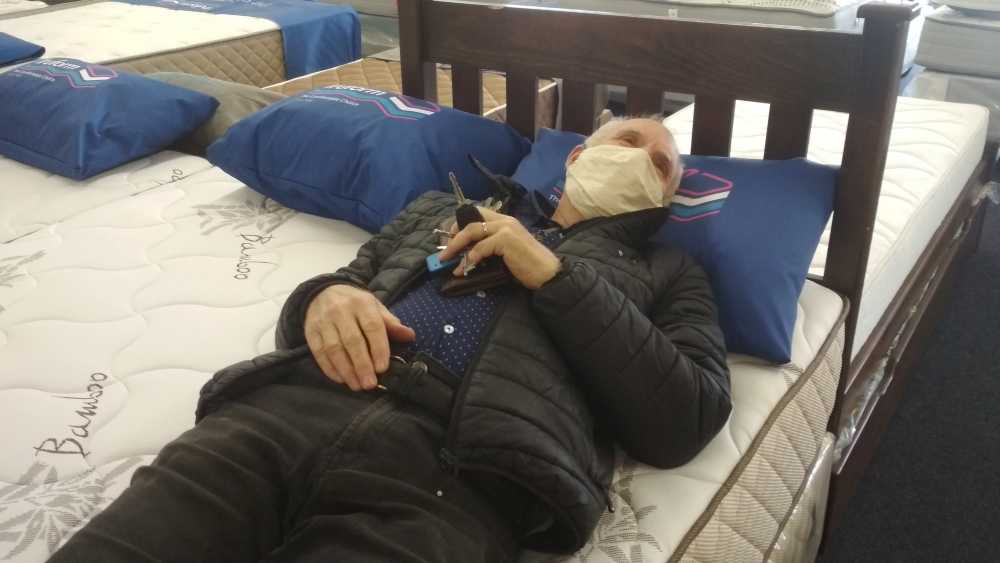 Hanic giving Mike the sales pitch he had just given me.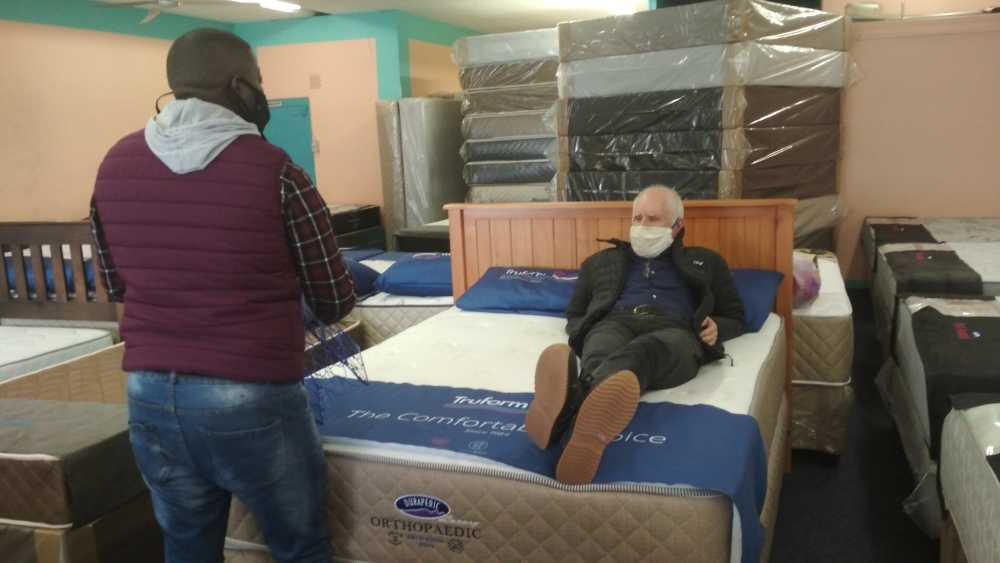 So after trying out the beds, Mike and I both chose the same bed as our first option. It's the one above. But after some discussion and deliberation, Mike decided that that one's fabric covering may result in him getting too hot at night.  It resembles memory foam and he finds that way too hot.  So we fell back to our next option – here there was a difference between us but Mike was happy to select my 2nd choice. We haven't bought it but it is the top contender. We'll make our decision soon.
As for the bathroom taps I ordered from CB&P Kirstenbosch, we swung by there and Shukri carried them to the car for me.
Meanwhile, back at the building site, Julian's kitchenette was under construction yesterday…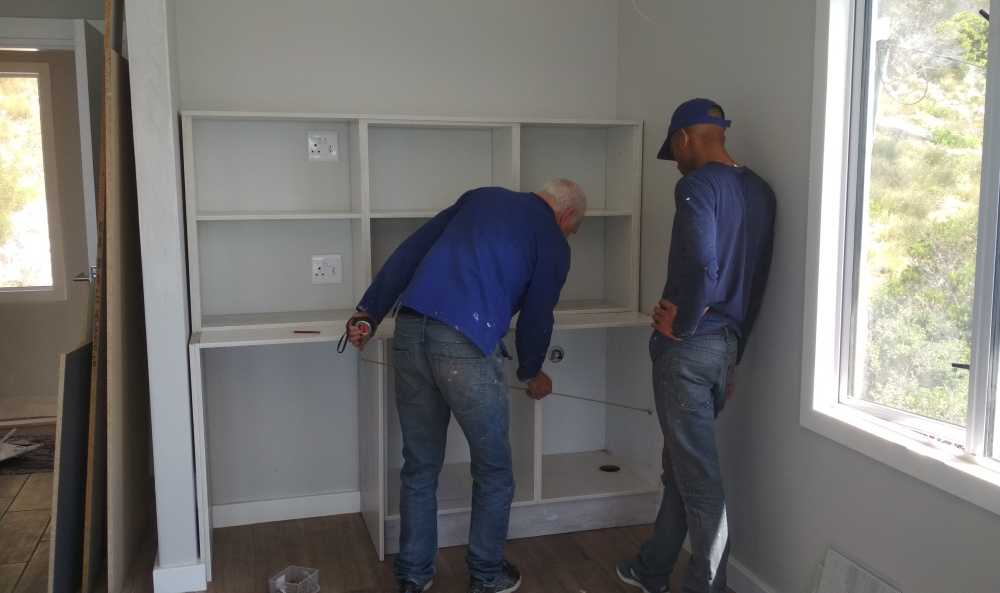 And now it's almost complete…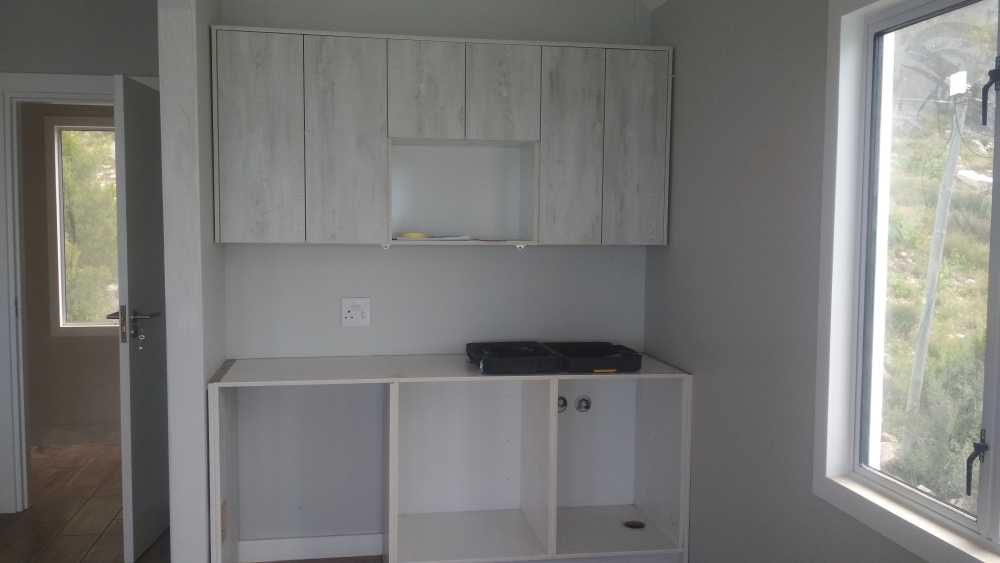 I did quite a bit of work this morning, so have caught up on work I missed yesterday.
I can't finish the blog without mentioning Granny who passed away on this day in 2013. Yes, it's remarkable, it's 7 years ago. I remember looking at her as she sat in her chair and telling myself to cherish these days. One day they will be over and time will have passed and we will say, "Can you believe it, Granny's been gone for 5 years." Well now it's 7.
This was July 2012. Granny and I talking with our eyes. Loved and missed. xx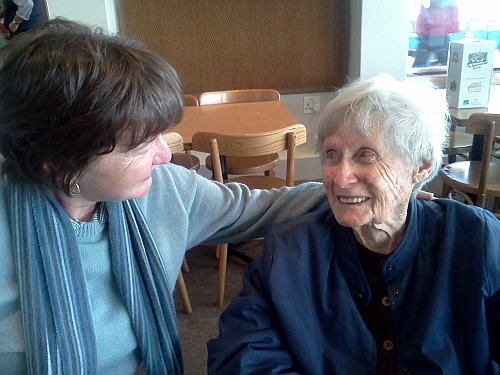 Covid numbers in the Western Cape –  177 new cases in the last 24 hours.
Covid 19 stats – South Africa –
Friday 24th July – 13944 new cases (maximum we had in a day)– 250 deaths (245 771 recoveries/169 882 active)
Wed 30 Sept – 1767 new cases – 67 deaths (608112 recoveries/49493 active)
Thur 1 Oct – 1745 new cases – 132 deaths (609584 recoveries/49634 active)
Frid 2 Oct – 1749 new cases – 43 deaths (611044 recoveries/49880 active)
Sat 3 Oct – 1883 new cases – 29 deaths (612763 recoveries/50015 active)
Sun 4 Oct – 1573 new cases – 38 deaths (614781 recoveries/49532 active)
Mon 5 Oct – 926 new cases – 40 deaths (615684 recoveries/49515 active)
Tue 6 Oct – 1027 new cases – 87 deaths (616857 recoveries/49282 active)
Total cases: 683242   Total deaths: 17103
Psalm 69:34
Let heaven and earth praise Him, the seas and all that move in them.
The best is yet to come.
Keep the smile going.
God bless you.
In His Grip,
Helga xx
Braces:
1 year and 329 days