Thursday
Today was the day…
Summer came to Cape Town. The wind dropped overnight, the sun shone brightly and the temperature rose to the late 20s, at least.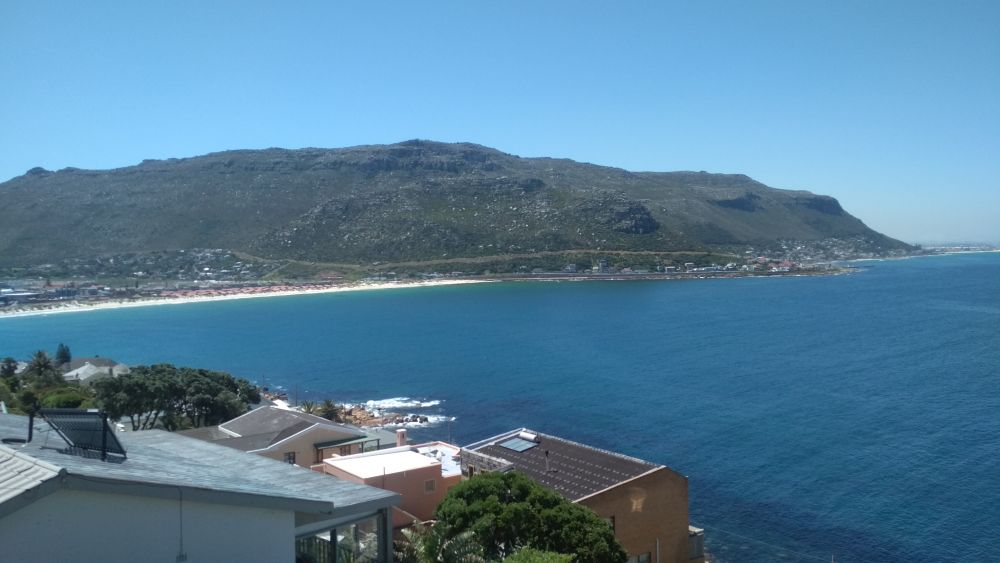 Mike organised Courage and one other worker to put the rails on the roof for the solar panels. They managed to get 3 of the solar panels up. 26 to go tomorrow. Werner also came to work on the flashing…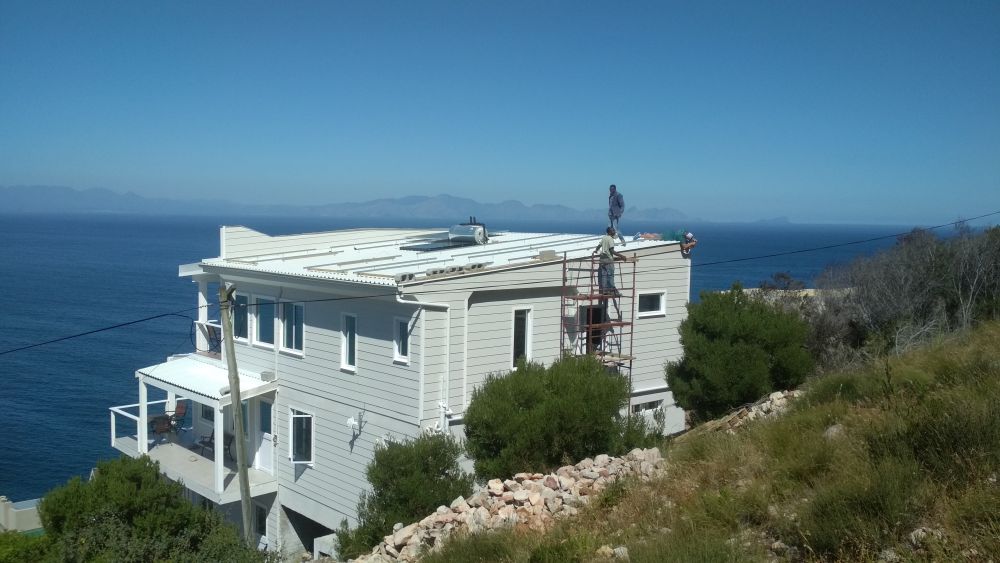 I did some early morning work and then at 10:30am, delightful friend Jo and Lenore came for tea. They have known me through the radio and this blog for years, so they saw the house go up and it was fun having them see it in real life. I think I'm going to try to remember to take photos of our visitors when they come. I've missed snapping shots of just about everyone who has been but this will be a fun  habit to get into…thanks for coming you two!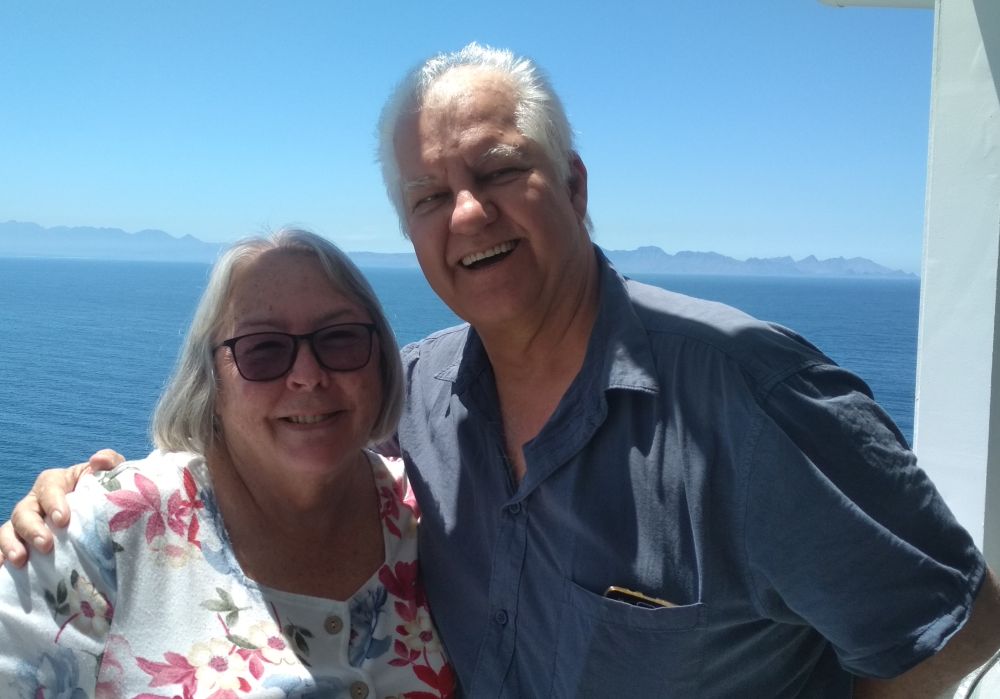 In the afternoon, I went across to the old house to pick up something for Mike, then did some shopping for dinner.
We had an awesome dinner on the balcony. The night is still and balmy – summer's first glance at us. Tomorrow is expected to be slightly cooler with a little more cloud.
This time last year, the basement floor was cast. We were so excited about that.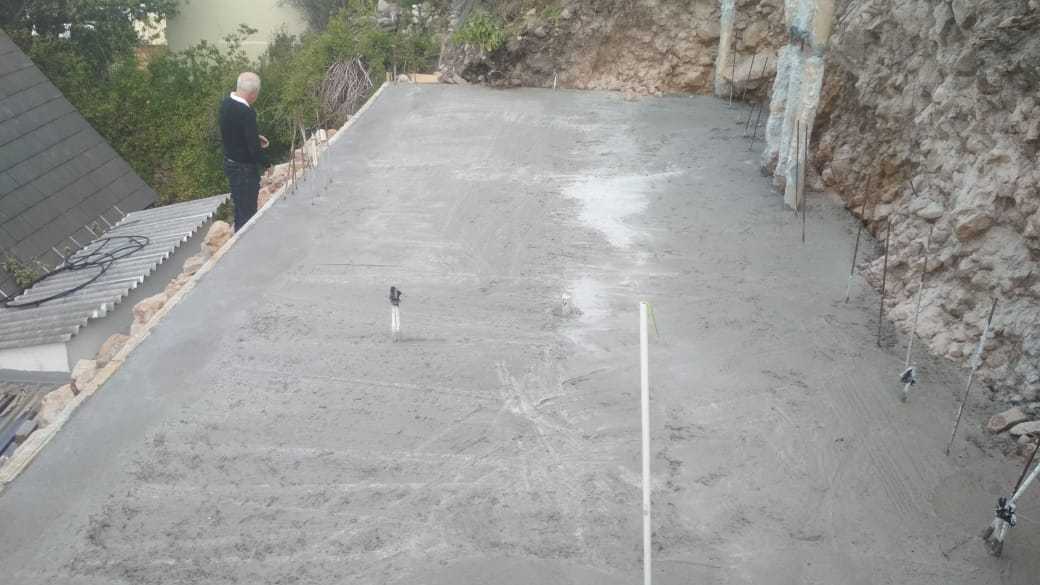 It's the lowest floor…and now has the whole house on top..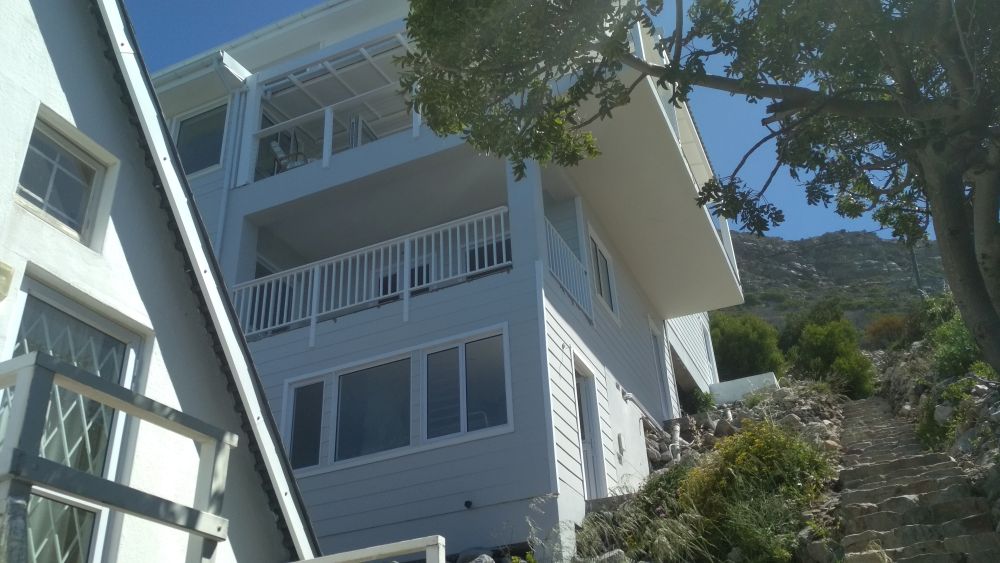 We still have lots to accomplish but at least we are in!
Covid numbers in the Western Cape –this is a bit worrying: 558 new cases over the last 24 hours.
Covid 19 stats – South Africa – in the next day or two, Germany will overtake us.
Friday 24th July – 13944 new cases (maximum we had in a day)– 250 deaths (245 771 recoveries/169 882 active)
Thur 5 Nov – 1866 new cases – 92 deaths (671579 recoveries/41158 active – big drop)
Frid 6th Nov – 1761 new cases – 72 deaths (675593 recoveries/38833 active)
Sat 7th Nov – 1731 new cases – 40 deaths (678738 recoveries/37379 active)
Sun 8th Nov – 1372 new cases – 20 deaths (679688 recoveries/37781 active)
Mon 9th Nov – 1247 new cases – 36 deaths (680726 recoveries/37954 active)
Tue 10th Nov – 1729 new cases – 106 deaths (683194 recoveries/37109 active)
Wed 11 Nov – 2140 new cases – 60 deaths (686458 recoveries/35925 active)
Total cases: 742394  Total deaths: 20011
Ezekiel 34:16
I will search for My lost ones, and I will bring them safely home again. I will bandage the injured and strengthen the weak.
The best is yet to come.
Keep the smile going.
God bless you.
In His Grip,
Helga xx 🙂
Braces:
1 year and 365 days