Friday
Today was the day…
The balance of the solar panels were put up. Yesterday the team managed to get 4 up. Today 23 more were lugged up…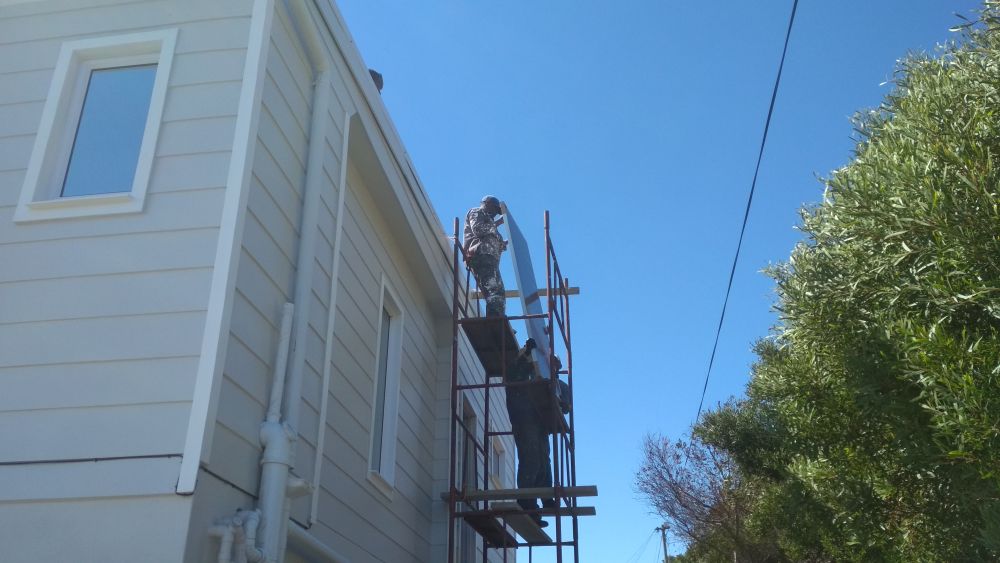 They are not very noticeable…lying flat and ready to soak up the sun.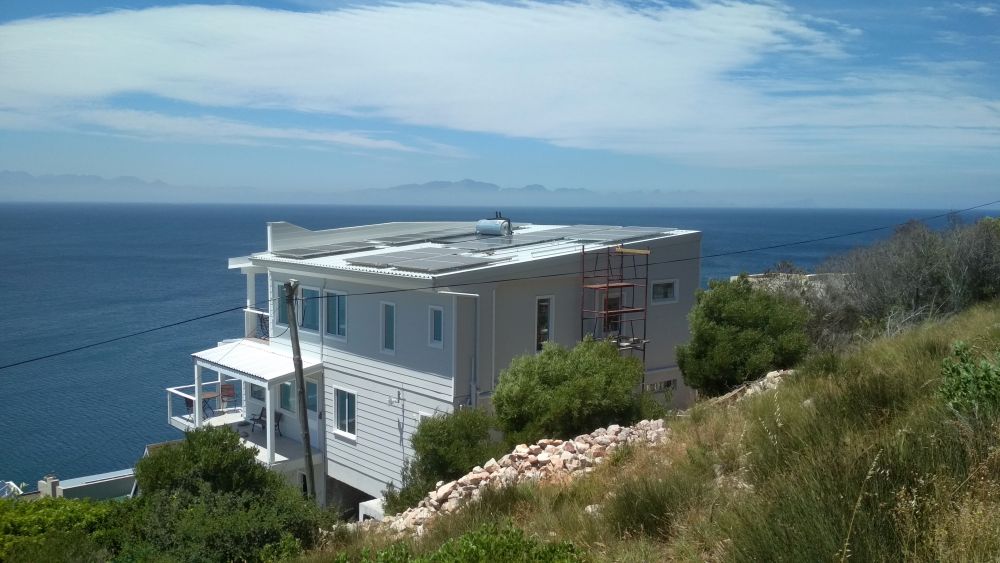 Mike still needs to attach them. I was so happy today because Mike left Courage coordinate the entire programme. Yesterday, Mike showed him how to do it and today, Courage and two others got on with it.
This morning, my friends came for tea….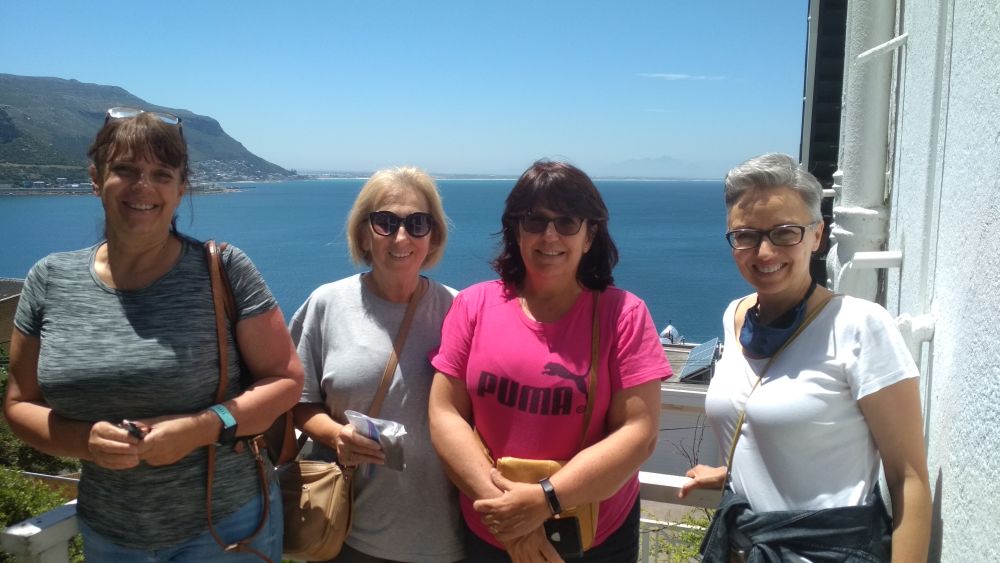 They all managed the stairs admirably! Going both up and down slowly is the key. This afternoon, I was supposed to go across to the old house and completely empty it, but I decided to put that off until tomorrow. This afternoon, I worked. I was so tired at the end of it, I had a little nap.
Now dinner is done and the weekend lies ahead.
Today it's TWO years ago today that I got my orthodontic braces. 13th November 2018. I'm not even thinking too much about it mainly because the end is in sight!
Covid numbers in the Western Cape –642 new cases over the last 24 hours.
Covid 19 stats – South Africa – in the next day or two, Germany will overtake us.
Friday 24th July – 13944 new cases (maximum we had in a day)– 250 deaths (245 771 recoveries/169 882 active)
Frid 6th Nov – 1761 new cases – 72 deaths (675593 recoveries/38833 active)
Sat 7th Nov – 1731 new cases – 40 deaths (678738 recoveries/37379 active)
Sun 8th Nov – 1372 new cases – 20 deaths (679688 recoveries/37781 active)
Mon 9th Nov – 1247 new cases – 36 deaths (680726 recoveries/37954 active)
Tue 10th Nov – 1729 new cases – 106 deaths (683194 recoveries/37109 active)
Wed 11 Nov – 2140 new cases – 60 deaths (686458 recoveries/35925 active)
Thur 12 Nov – 2338 new cases – 65 deaths (690903 recoveries/33753 active)
Total cases: 744732  Total deaths: 20076
2 Samuel 22:33-34
God is my strength and power, and He makes my way perfect. He makes my feet like the feet of deer, and sets me on my high places.
The best is yet to come.
Keep the smile going.
God bless you.
In His Grip,
Helga xx 🙂
Braces:
2 years!!