I have been gripped by the book I am reading.  A real classic, Jane Eyre has become an absolute page-turner within my hands. I want to read it any chance I have.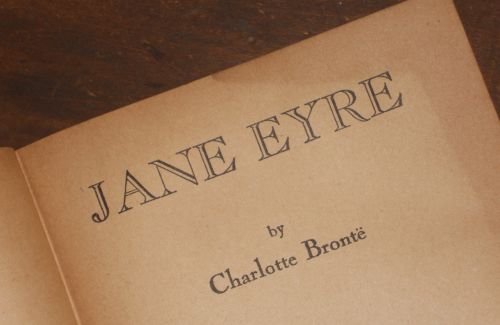 I have a couple of hundred pages left. Charlotte Bronte was born in 1816 and died a month short of her 39th birthday. She certainly has spun a tale in the writing of Jane Eyre. Written at a time when books would have been a primary past-time and source of entertainment, I am sure her readership would have been gripped by the story that follows the adventures of a young orphan named Jane Eyre who kept on persevering.
I'll tell you no more.
It's worth the read and gives lots of insight into the morals and culture of the day.
We all have a story to tell. I remember watching an episode of Oprah where her guest literally was a story teller. He would visit a town and randomly look up a number in the phone book and ask whoever answered if he could come and make a short 5 minute documentary of their life. Inevitably, he found himself in contact with someone who really believed they had no story at all. He visited a regular housewife who raised her kids, cleaned her home and did the laundry. But when he scratched a little deeper, he discovered a woman of substance who certainly did have a story to tell.
It was quite heart-warming.
All of us are unique. All of us are special. All of us are known. None of us are forgotten.
Luke 12:6-7
"Aren't five sparrows sold for two pennies? Yet not one sparrow is forgotten by God. Even the hairs of your head have all been counted. So do not be afraid; you are worth much more than many sparrows."
I am reminded at this moment of the poem by Edgar A Guest, published in the Detroit Times on 4th March 1921.
Don't Quit
When things go wrong as they sometimes will,
When the road you're trudging seems all up hill,
When the funds are low and the debts are high
And you want to smile, but you have to sigh,
When care is pressing you down a bit,
Rest if you must, but don't you quit.
Life is queer with its twists and turns,
As every one of us sometimes learns,
And many a failure turns about
When he might have won had he stuck it out;
Don't give up though the pace seems slow–
You may succeed with another blow,
Success is failure turned inside out–
The silver tint of the clouds of doubt,
And you never can tell how close you are,
It may be near when it seems so far;
So stick to the fight when you're hardest hit–
It's when things seem worst that you must not quit.
Excellent advice.
#130 of my 1000 thanks is that 14 of my applicants have had their visas approved! Yay!
These are the days!
Keep the smile going.
God bless you!
In His Grip,
Helga xx 🙂