On Saturday morning, when Julian was here we implemented Christmas Shopping Trip 2016.
It was such fun. We went to the Blue Route to buy each other the presents WE wanted. So each of us chose what we wanted from the other and we bought it. We are now guaranteed to get what we want. The main thing is that we are not allowed to open them until Christmas morning! So now they are safely wrapped and we will wait with excitement to open and enjoy them on Christmas Day! 🙂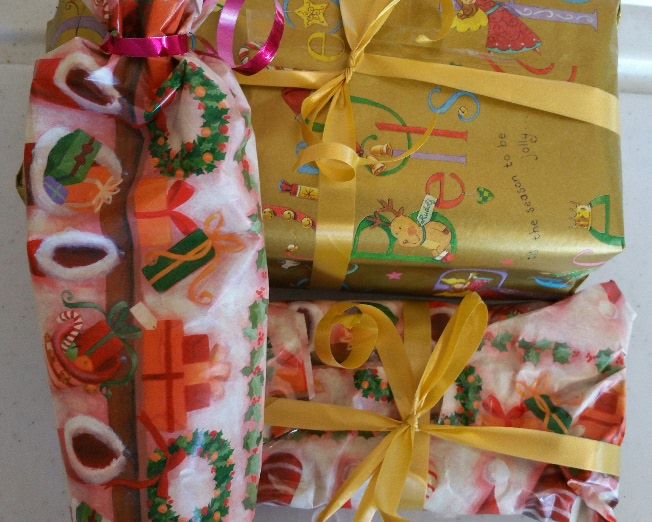 There are a few small things I still need to get but apart from that our Christmas shopping is pretty much 'wrapped up'!
And a good thing too, because this coming Saturday my lovely niece Jessica is marrying her fantastic fiance Gerrie! It's going to be a wonderful family occasion and we are so excited.
Life is full of ups and downs. Weddings are always happy occasions – a day filled with joy and gladness. A real day to celebrate.
But there are seasons of sadness and difficulty. I read about one of those this morning as I read the book of Jonah. I learned that sometimes in the darkest of places you learn some of the biggest lessons. From the belly of the whale, Jonah speaks,
Jonah 2:8
Those who cling to worthless idols forfeit the grace that could be theirs.
That's what came to his mind at one of the worst times of his life.
As I pondered it, I thought about what could be my worthless idols – stuff I cling to that's not of much value at all.
It's the dichotomy that comes out in the Bible between our human nature of wanting to be richer, get more, be greater, strive for first place, be more popular….
…..and what the Bible says.
'It is more blessed to give than to receive.' "
"Blessed are you who are poor, for yours is the kingdom of God.
"Do not lay up for yourselves treasures on earth, where moth and rust destroy and where thieves break in and steal, but lay up for yourselves treasures in heaven, where neither moth nor rust destroys and where thieves do not break in and steal. For where your treasure is, there your heart will be also.
"So the last will be first, and the first will be last."
"He must become greater; I must become less."
Everything in my life will be of value if it's used for God's glory and for His purpose.
My money, my time, my possessions, my health, my words, my thoughts.
If everything I have comes from Him, then everything I have must be used for Him.
That will be a rich life.
Very thought-provoking.
#131 of my 1000 thanks is for the Cape Doctor – the strong south-easter that is blowing – clearing any trace of smog away and blowing rain up country, today we have it. For the good things about it, I am grateful.
These are the (windy) days.
Keep the smile going.
God bless you.
In His Grip,
Helga xx 🙂