Friday
Today was the day…
I celebrated 3 days post surgery. They say with this surgery, Day 3 & 4 are the worst. I think because you come home on day two, the meds have worn off and you now control your own oral pain medication. After my run-in with strong medication that went into my drip, today I wanted to stretch myself and test my pain threshold. I took two panado+ at 4am this morning and then waited and watched to see when discomfort became pain and how up my threshold it went. I found it about level 4 a 3pm, so I took another two panado+ then. But by 5pm, I noticed there seemed to be a lot more swelling, so I started googling the other stronger medication I have to see which ones helped for inflammation. So at 5pm, I took two Synaleve capsules and we'll see how long they take to work. Mike has been looking after me very well. He worked in his study and when I needed him, I whatsapped him!  He also went and bought me a meal replacement drink and that has made me feel more satisfied hunger-wise. The ice packs are a bomb. They are so soothing and provide compression.
I sent messages to both the surgeon and the physio. Thanking both and explaining why I was so incoherent yesterday. I hardly heard a word that the physio said, so he sent me some valuable information via Whatsapp. He said, "Just remember RICE –  Rest, Ice, Compression and Elevation." Mike found two large cushions which he has put under the head of my mattress, so my head is elevated when I sleep. I said to the physio I was not sure how I came across and he said, "Yeah you were pretty Zombie ish!"
I discovered from the surgeon I am patient number 8983. He had done 8982 of these operations before me. That's pretty experienced. He has 17 to go to get to 9000! He's very happy with my progress. I apologised for my family calling him in horror about my state of mind yesterday. I realised they were really worried when Julian also phoned him! First the husband, now the brother! I see him again on Tuesday at 2:30pm and then head straight to Dr Singh who did the implant and have a quick x-ray with him to make sure all is well.
And believe it or not, I started the day at Echo! Google stylised the sunrise  photo….it's from the top floor…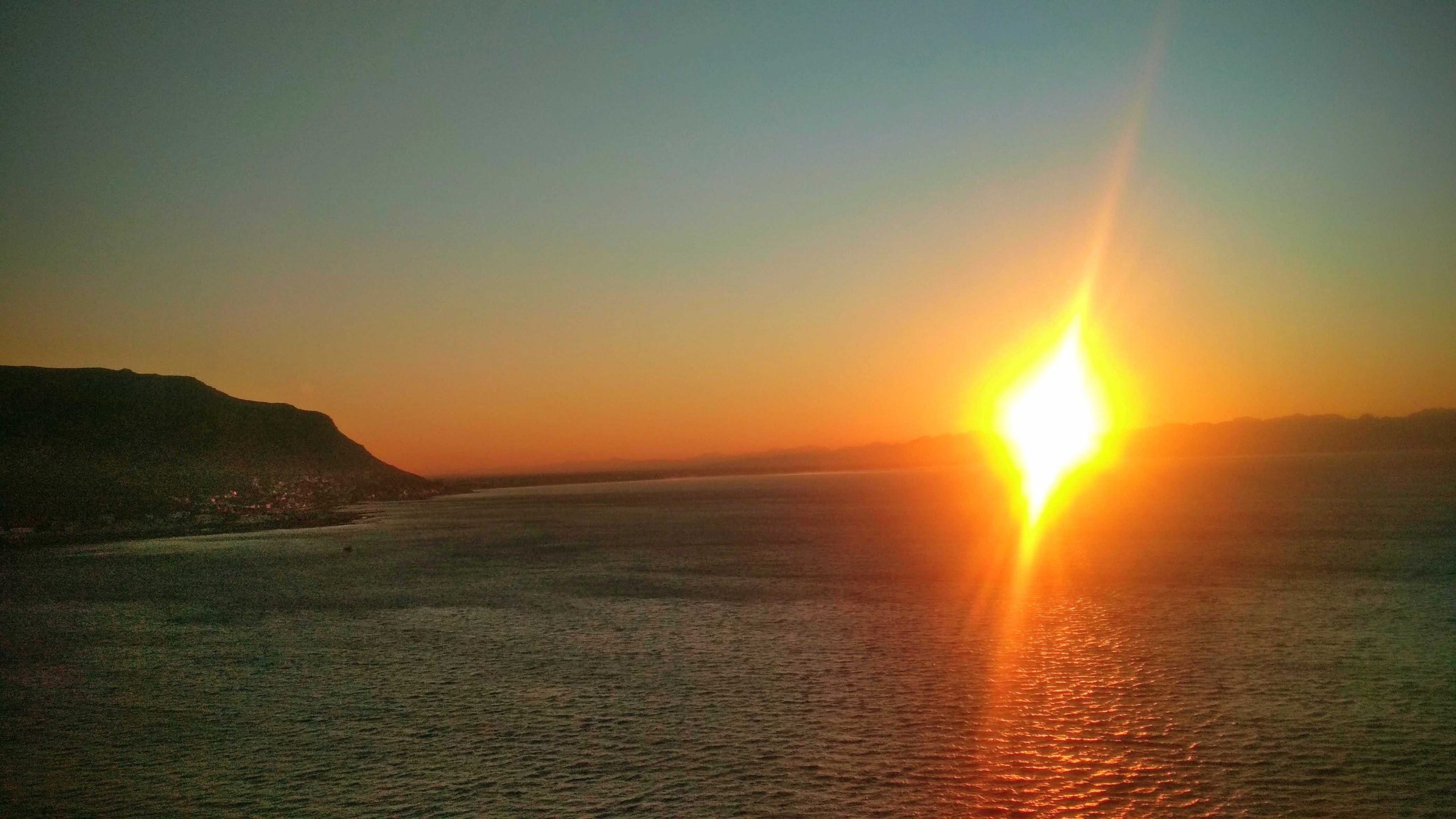 We met the builder there at 8am to discuss the top windows. I want an extra window in the guest bathroom on the top floor. This is outside Mike's schedule of windows and so when I want something specific off-plan, I go straight to Werner! Meanwhile a floor down on Mike and our floor, our windows are going in…
Things are moving fast now. When the doors come for that opening it's going to be amazing. One day, Werner will give us the keys for our level!
Building a new house. Building a new mouth. The house will win me thinks.
Corona stats remain the same…
Corona Stats – June 2020
Thursday 11th – 3147 new cases – 74 deaths (33252 recovered/24032 active)
Friday 12th  – 3359 new cases – 70 deaths (35006 recovered/25567 active)
Saturday 13th – 3809 new cases – 69 deaths  (36850 recovered/ 27463 active)
Sunday 14th – 4302 new cases – 57 deaths (38531 recovered/30027 active)
Monday 15th – 3495 new cases – 88 deaths (39867 recoveries/32098 active
Tuesday 16th – 2801 new cases – 57 deaths (42063 recoveries/32646 active
Wednesday 17th – 4078 new cases – 79 deaths (44331 recoveries/34407 active
Thursday 18th – 3478 new cases – 63 deaths (44920 recoveries/37233 active
Total cases: 83890. Total deaths: 1737
We press on.
Romans 6:14
Sin shall not have dominion over you, for you are not under law but under grace.
The best is yet to come.
Keep the smile going.
God bless you.
In His Grip,
Helga xx 🙂
Braces:
1 year and 219 days