Saturday
Today was the day…
I had quite a laid back Saturday.  The day dawned with still seas and, because it's the weekend, the shark net went out. Mike and I went to the beach. Mike ran. I swam. We got home around 10ish, had a late breakfast and then Mike went off to Makro, while I took the neighbour round the cottage. They are moving in for 2 weeks at the end of this month.
On my return, I had a chat with Elsie and Stacey which is always entertaining. Elsie loves singing. She's delightful singing Away in a Manger at the top of her lungs (in Afrikaans). Clearly, at her pre-school, they are practicing for Christmas.
Then I cleaned the house.
Mike arrived home and for dinner ordered pizza. After dinner, we watched Pastor Tienie on Netflix.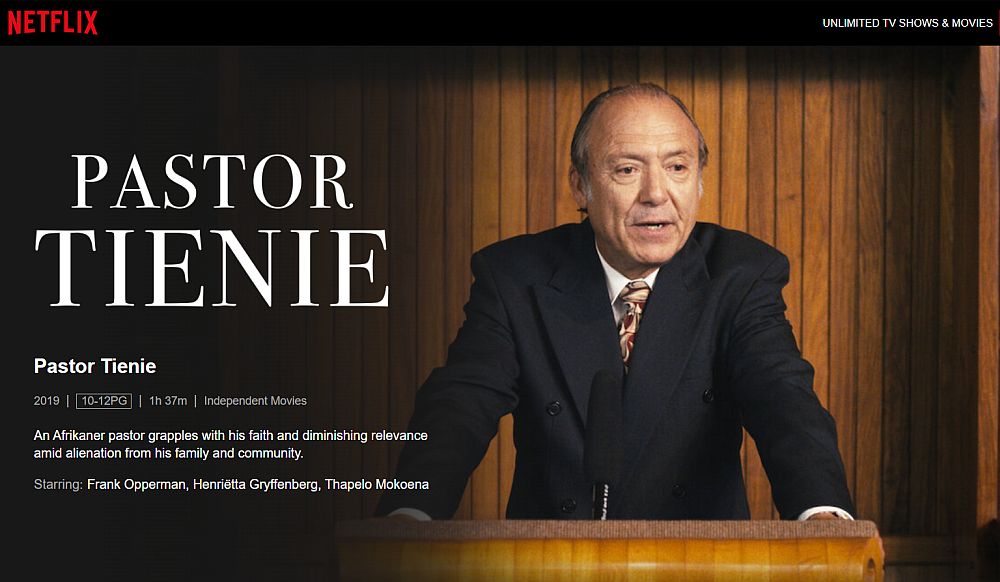 It's in Afrikaans with English subtitles which is helpful. The acting is excellent and it deals with real issues. Really worth the watch.
Now for the first time today, I've turned on my computer.
Tomorrow, we hope to go whale watching. It's booked and confirmed…unless they cancel. It's a little windy right now but wind should drop overnight.
1st October: Happy birthday Pastor John!
James 5:16
The prayer of a righteous person is powerful and effective.
The best is yet to come – we are only passing through.
Keep the smile going.
God bless you.
In His Grip,
Helga xx 🙂