Sunday
Today was the day…
We finally went whale watching. We've been waiting to get the day right since 8th August. Today was it. A splendid late spring day with bright sunshine and not too much wind. The trip was on. I took my sea-sickness pill and off we went.
Leaving from Simon's Town, we headed towards Sunny Cove as there had been a few sightings there. We saw a Bryde's whale in the distance but didn't get a great view of it. We did get some nice views of the Fish Hoek Quarry and our street…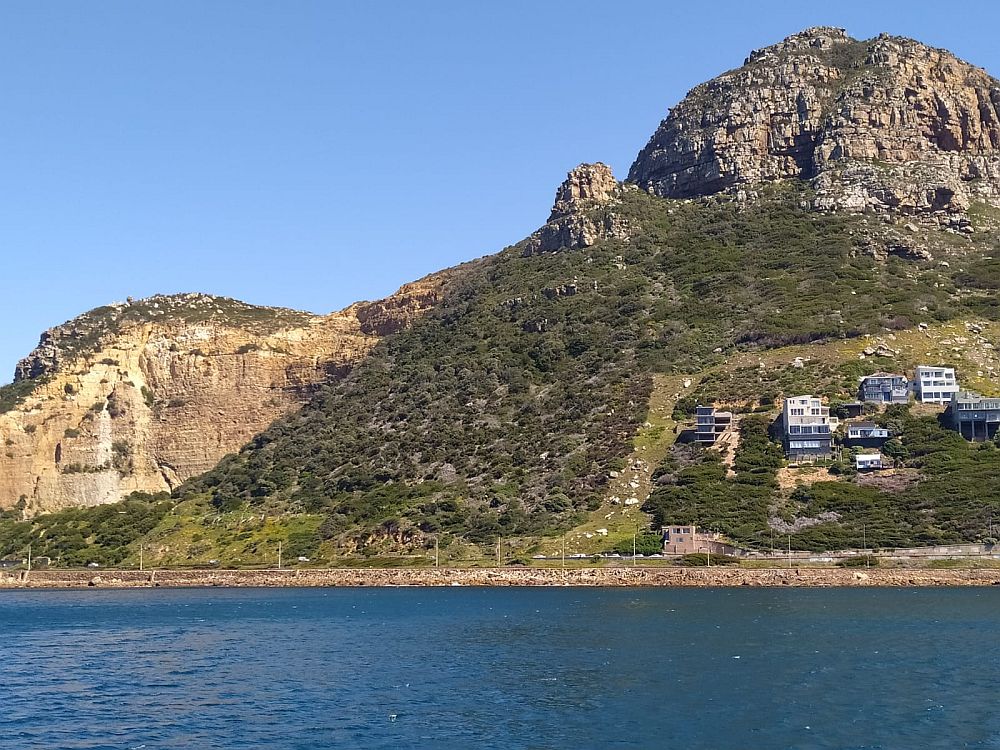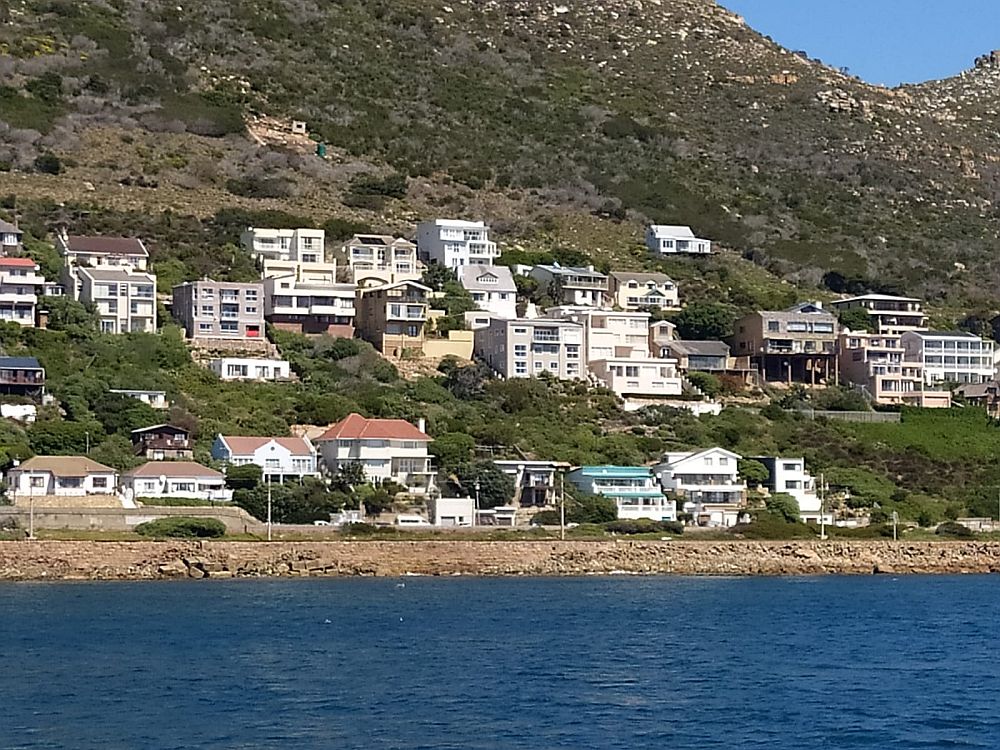 We moved further away to the centre of the bay and saw a sun fish and a couple of hump back whales.
We came back past Miller's Point where the rocks are a favourite haunt for Cape fur seals.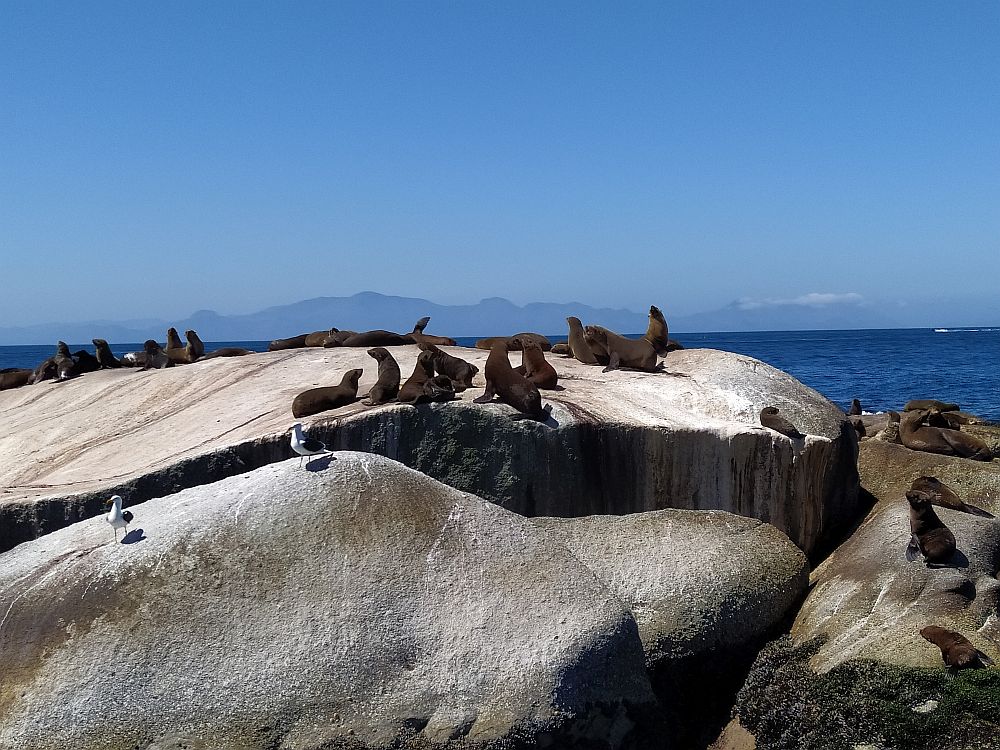 and then it was back to Simon's Town, passing the navy…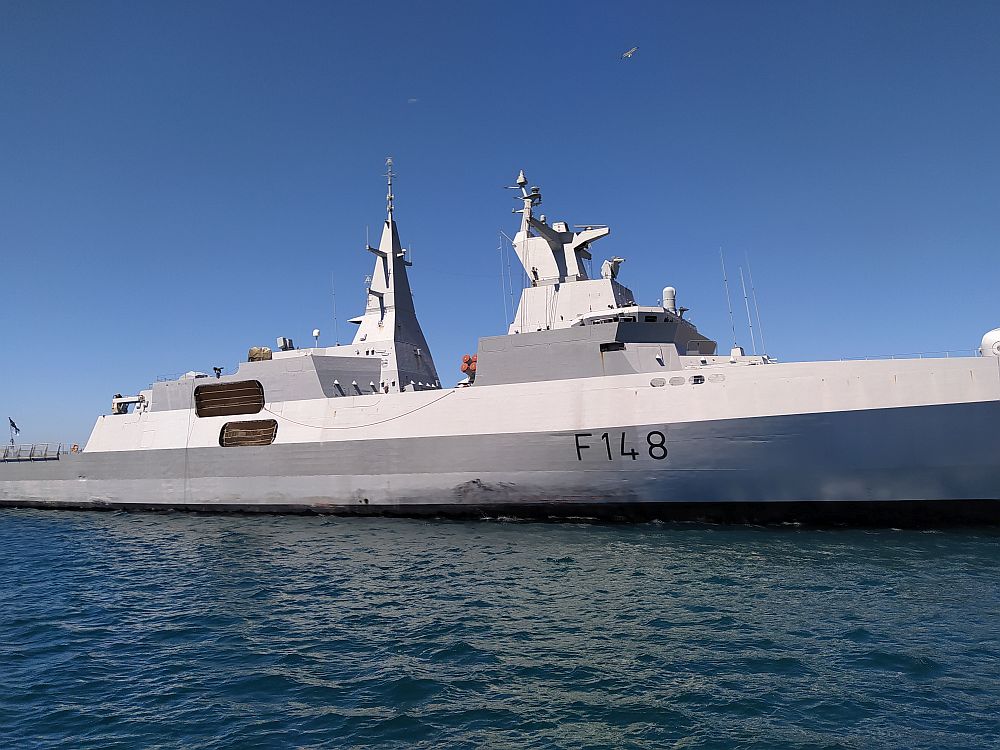 And into the harbour…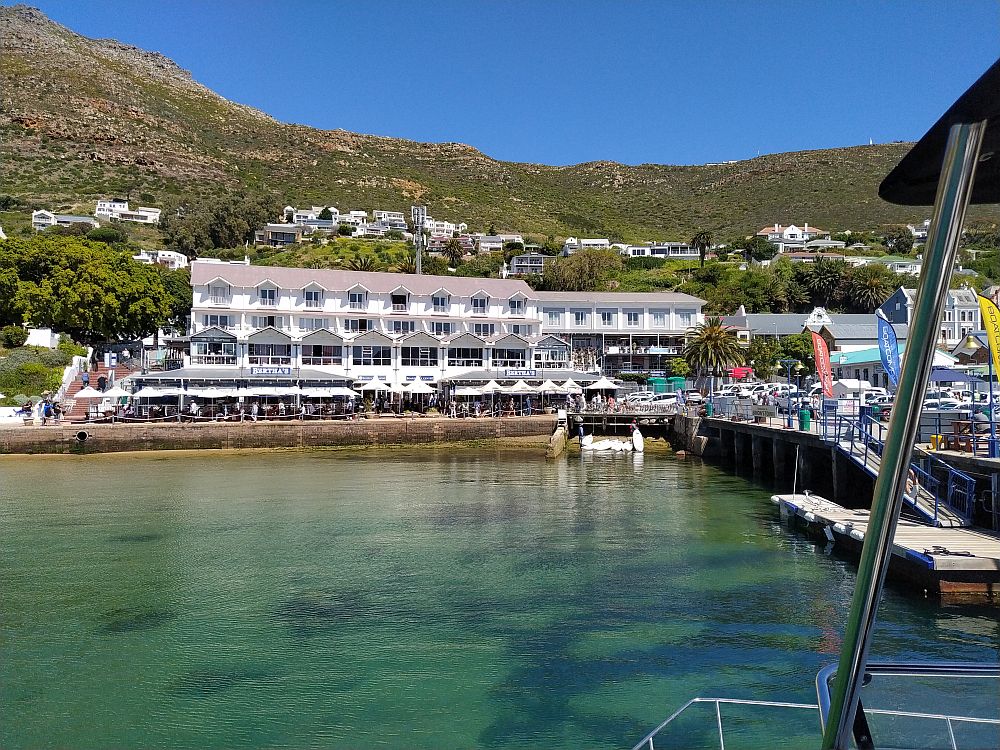 It was very interesting and I learned a bit about spotting whales and the main three types that have been in False Bay – Brydes, Humpbacks and Southern Rights. They are elusive and don't follow any rules so we were happy to see any at all.  The other thing I learned is that we get some amazing sightings from our house and I will now appreciate them all the more! Being out on the sea is an amazing thing.  It's hard to imagine that this is just a drop in the ocean. We are so small. The world is so big. And yet, we are just a tiny little speck.
Courage sent photos of his new home. I was so thrilled to see the flat looking so good and furnished so nicely. We'll see him tomorrow & find out how his first weekend went.
Proverbs 29:25
Fear of man will prove to be a snare, but whoever trusts in the Lord is kept safe.
Safe for all eternity.
The best is yet to come – we are only passing through.
Keep the smile going.
God bless you.
In His Grip,
Helga xx 🙂