Sunday
Today was the day…
We decided upon, perhaps too enthusiastically, a move in date:
Friday 16th October 2020
The house should be ready by then  – at least the top two floors.
We may be being too optimistic but there it is.  The plan is to take across the major stuff and enjoy the weekend.
To think that we may be in Echo in two weeks time having Sunday lunch on the balcony is beyond me!
We'll wait and see. What I do know, is a very busy two weeks is ahead.
Today we took a drive down to Simon's Town, past Cape Point and home for lunch. It is a drive that never gets old. One thing I had seen on Facebook the other day was that Rocklands Farm was opening to the public. Rocklands Farm. It brings back such warm memories. When I was still single (way back in 1984), my dear friends, the Beales lived at Rocklands Farm. It was owned by a family in Johannesburg, who came down every Christmas. Aunty Wyn and Oupes lived there for the rest of the year. They stayed there for a couple of years before moving to Fish Hoek. It was a wonderful place and I spent a number of weekends with them and did many day trips.  The house from the bottom of the garden…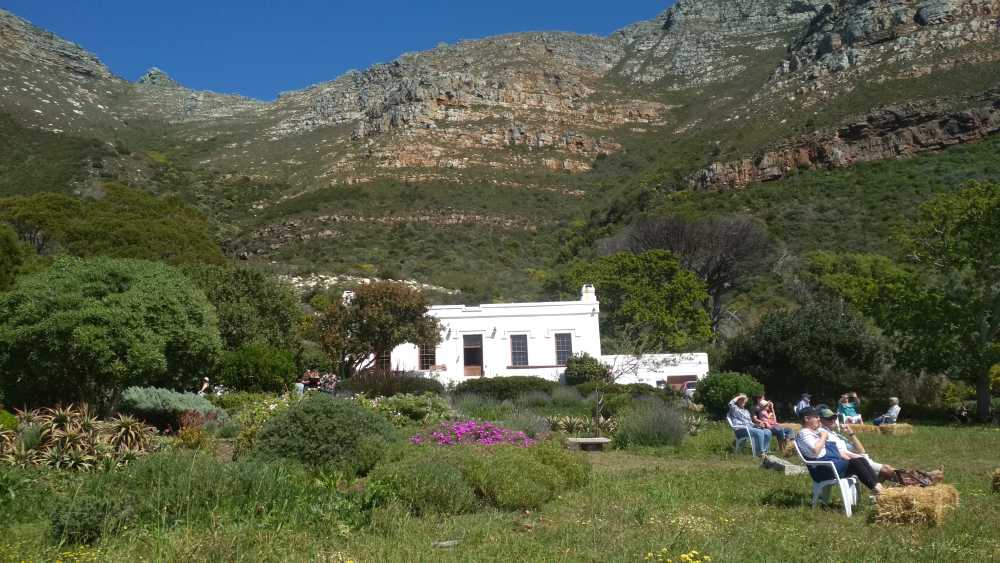 And up close. My recollection was that it was thatched but it's not now…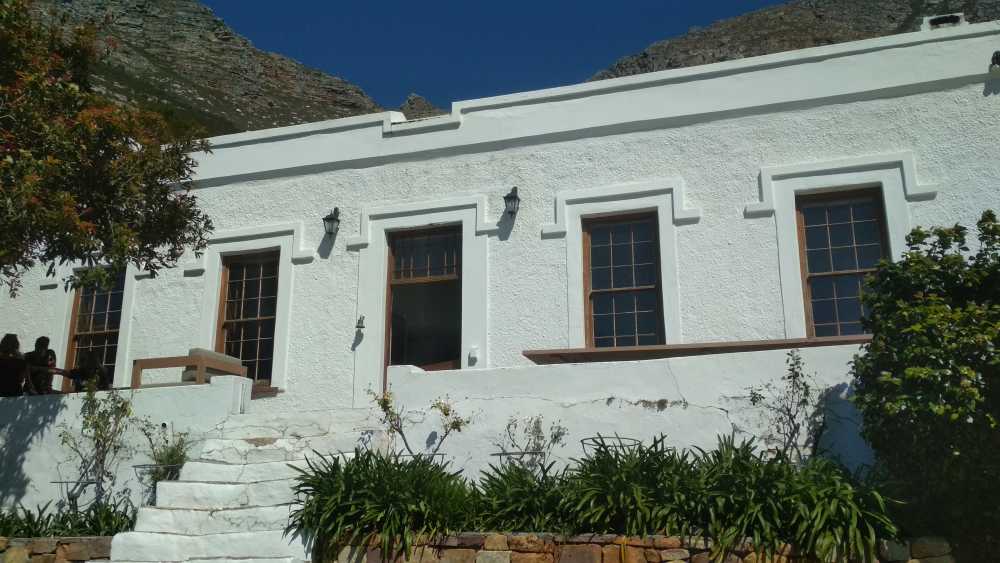 The majestic view…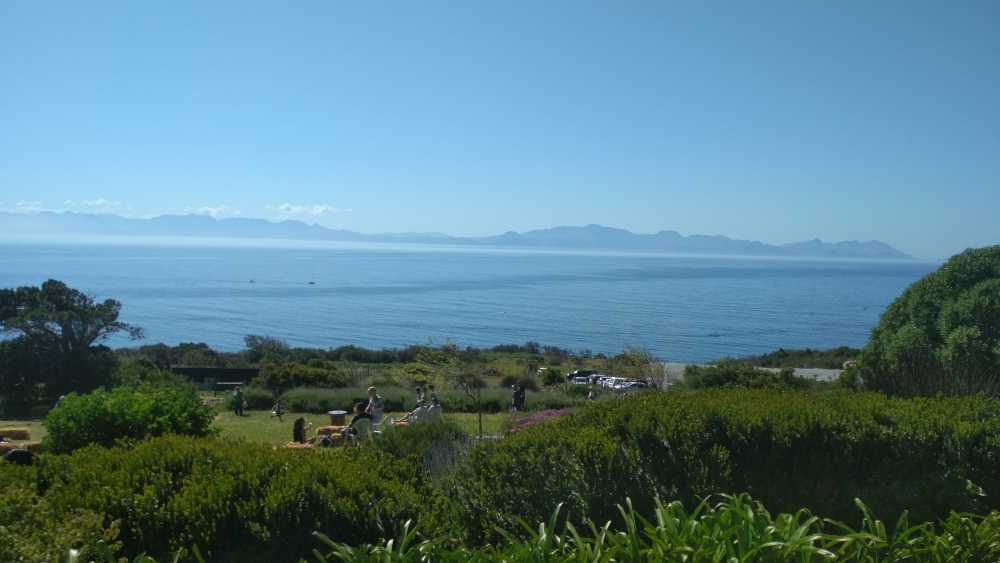 The front door was open, so I asked for the bathroom and walked straight through what was a very familiar entrance…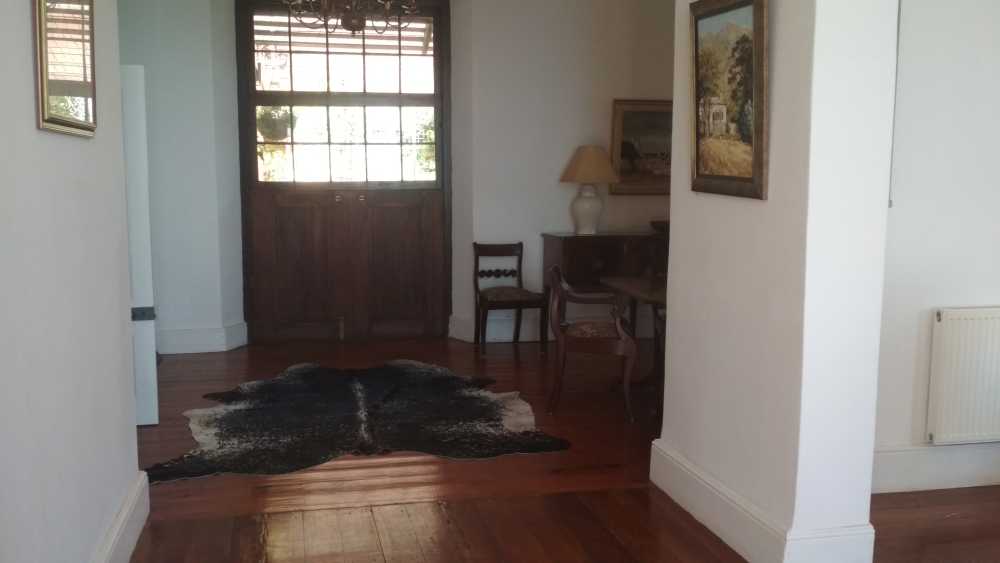 And the lounge hasn't changed…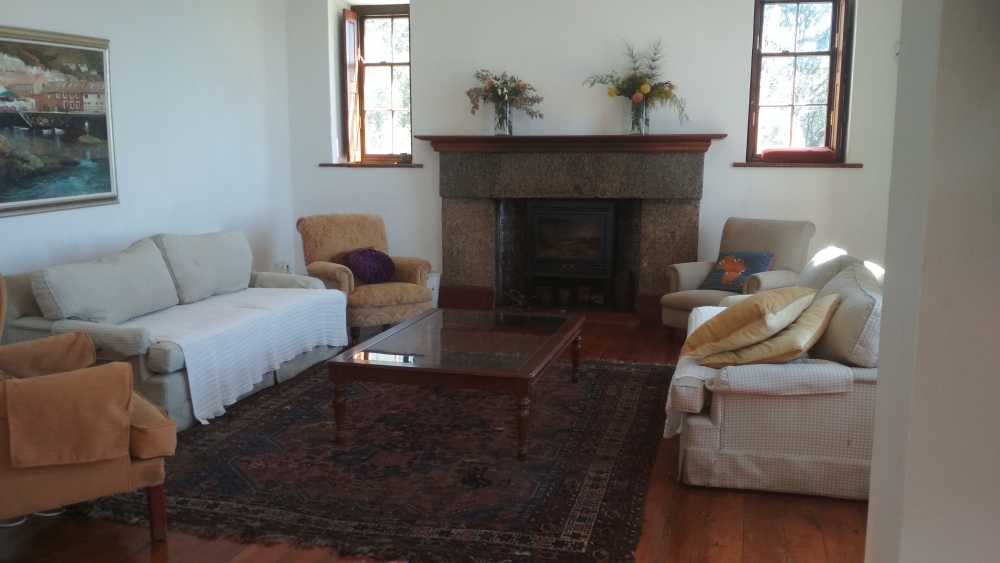 The bathroom was just off the kitchen. I didn't take a photo of the kitchen because I didn't recognise it at all. It's been completely modernised. I remember it being much darker. It was quite nostalgic being in this lovely home which Aunty Wyn and Oupes were so gracious in sharing with many of their friends. I literally was last there 35 + years ago.
Onward round the coast, we stopped to admire the brave people who have built at Smitswinkel Bay…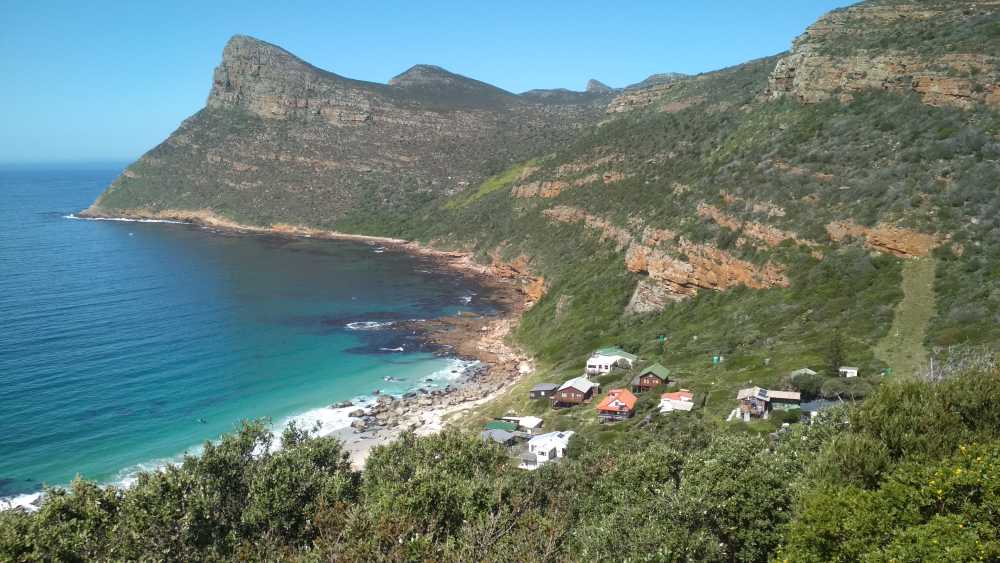 Apparently there is a track to get there, but we could see no cars and according to the internet, if you want to enjoy the beach, you walk from the road which is the level we were at. Quite a walk down and up. A lovely little community and perhaps one day we will take a hike down there. What you can also see from the photo is that it was a spectacular sunny day, with hardly any wind.
We've had a lovely day.
Covid numbers in the Western Cape – Weekend levels – 66 new cases in the last 24 hours.
Covid 19 stats – South Africa –
Friday 24th July – 13944 new cases (maximum we had in a day)– 250 deaths (245 771 recoveries/169 882 active)
Sun 27 Sept – 1268 new cases – 22 deaths (603721 recoveries/50647 active)
Mon 28 Sept – 903 new cases – 188 deaths (604478 recoveries/50605 active)
Tues 29 Sept – Also 903 new cases – 81 deaths (606520 recoveries/49385 active)
Wed 30 Sept – 1767 new cases – 67 deaths (608112 recoveries/49493 active)
Thur 1 Oct – 1745 new cases – 132 deaths (609584 recoveries/49634 active)
Frid 2 Oct – 1749 new cases – 43 deaths (611044 recoveries/49880 active)
Sat 3 Oct – 1883 new cases – 29 deaths (612763 recoveries/50015 ative)
Total cases: 679716   Total deaths: 16938
Psalm 148:13
Let them praise the Name of the Lord, for His name alone is exalted; His majesty is above earth and heaven.
The best is yet to come.
Keep the smile going.
God bless you.
In His Grip,
Helga xx 🙂
Braces:
1 year and 326 days