Monday
Today was the day…
That was very busy. I worked for 7 hours.
But also on my to-do list was to contact Pick n Pay as yesterday as I enjoyed a dessert of Christmas Mince pie and ice cream, I suddenly felt something really hard in my mouth. I maneuvered it out and it was a small irregular shaped piece of metal. Initially, we thought it could be a filling, but all mine were in place. I've no idea of what it was. I just know it shouldn't have been there.  This was one side of it…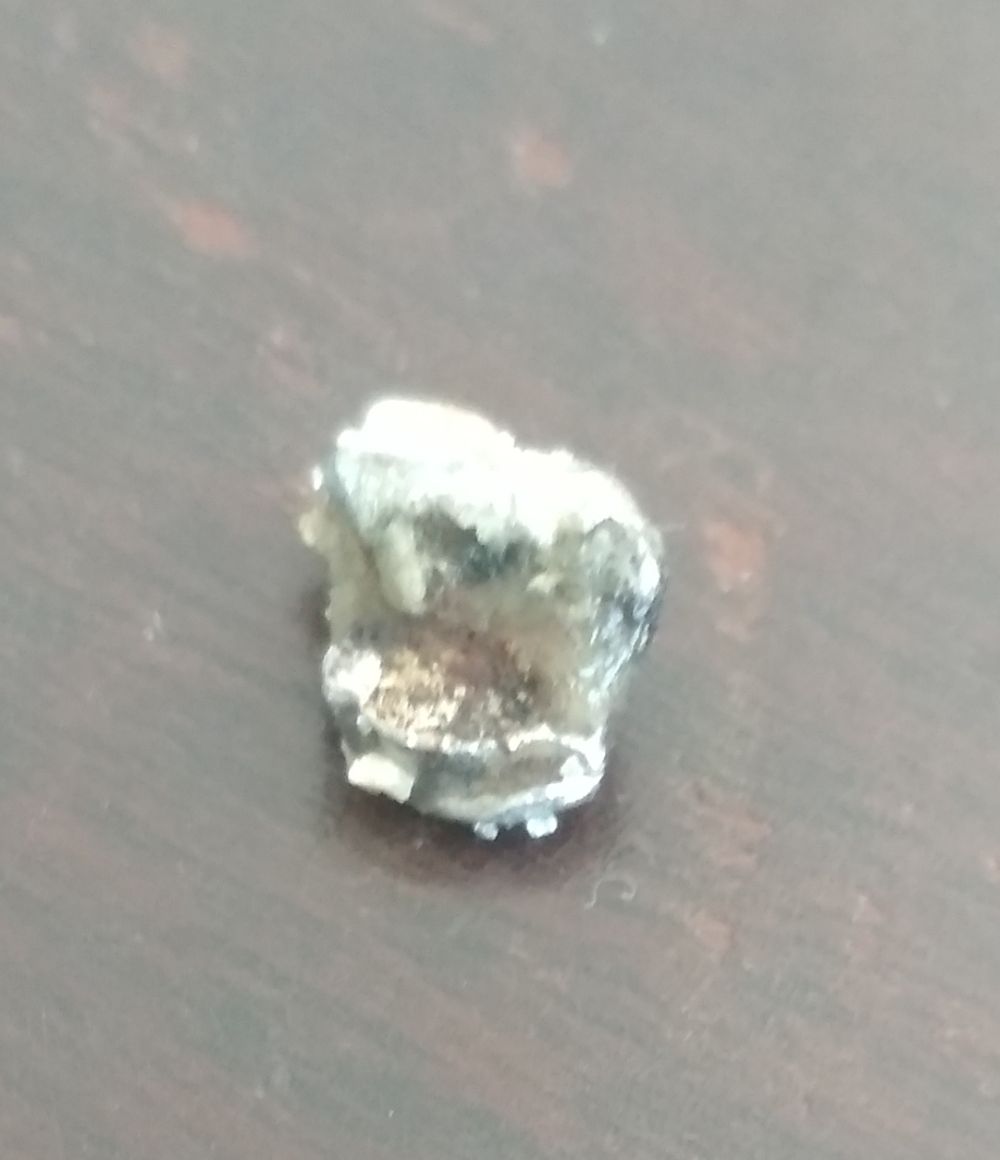 And this is the other…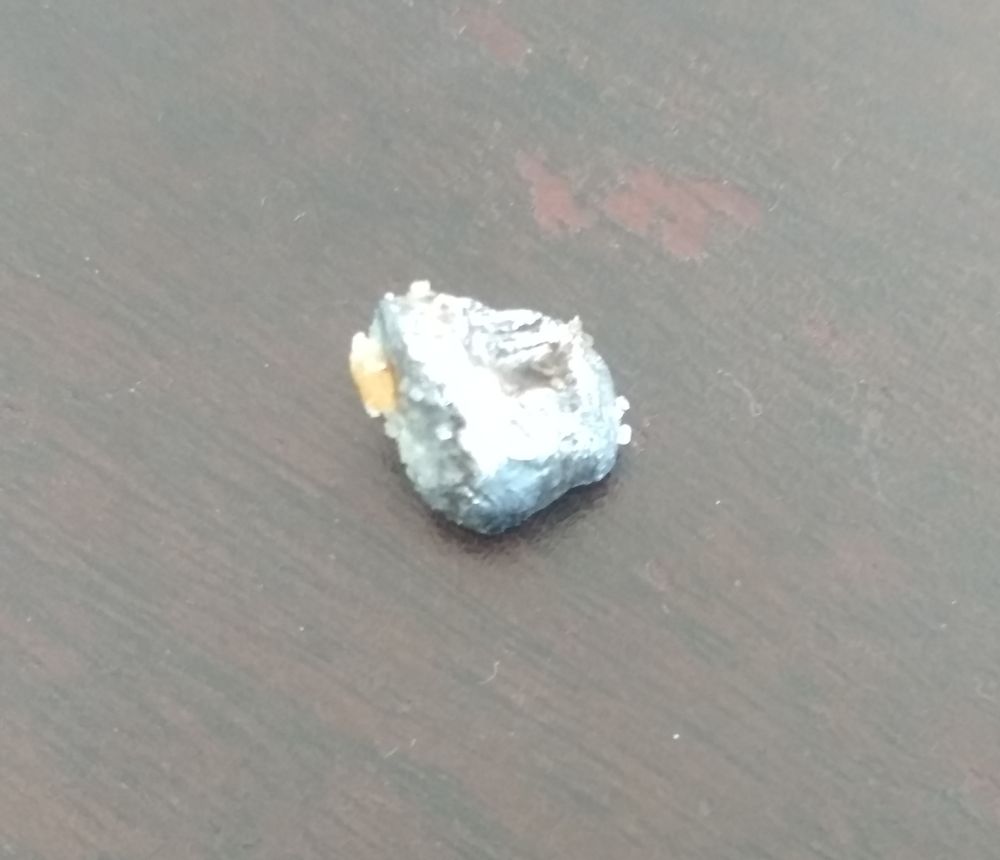 Quite gross hey! Anyway, we'll see if I get a response from the email I wrote.
In between work, I managed to get back to the old house to see the bed and washing machine being taken away…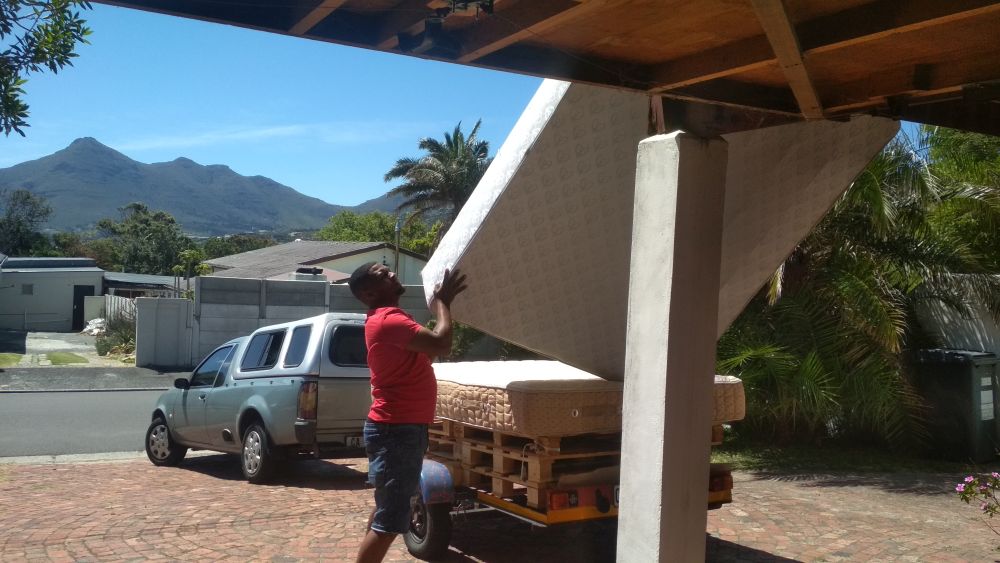 The house is now looking so empty.
Meanwhile, at our new home, we are finally getting our side balustrade…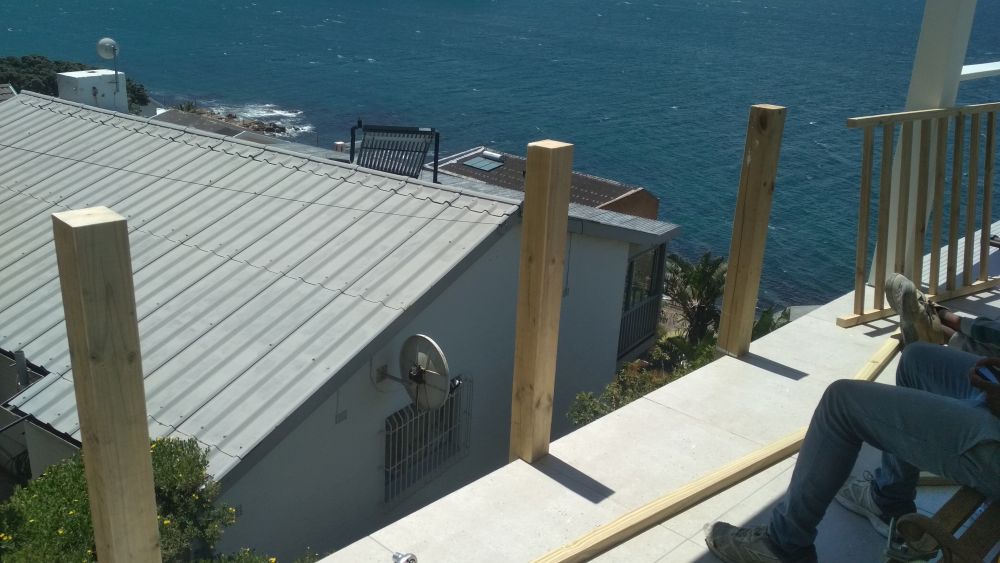 Edging towards the end of the workers being here.
Today we have been in our new house for one month!
Covid numbers in the Western Cape –306  new cases over the last 24 hours.
Covid 19 stats – South Africa –
Friday 24th July – 13944 new cases (maximum we had in a day)– 250 deaths (245 771 recoveries/169 882 active)
Mon 9th Nov – 1247 new cases – 36 deaths (680726 recoveries/37954 active)
Tue 10th Nov – 1729 new cases – 106 deaths (683194 recoveries/37109 active)
Wed 11 Nov – 2140 new cases – 60 deaths (686458 recoveries/35925 active)
Thur 12 Nov – 2338 new cases – 65 deaths (690903 recoveries/33753 active)
Fri 13 Nov – 2213 new cases – 77 deaths (692177 recoveries/34615 active)
Sat 14 Nov- 2237 new cases – 53 deaths (693261 recoveries/ 35715 active)
Sun 15 Nov – 1842 new cases – 35 deaths (693467 recoveries/37316 active)
Total cases: 751024  Total deaths: 20241
Daniel 2:23
I thank and praise You, God of my ancestors, for You have given me wisdom and strength.
The best is yet to come.
Keep the smile going.
God bless you.
In His Grip,
Helga xx 🙂
Braces:
2 year and 3 days