Monday
Today was the day…
We had our first full day at sea. The good news is the expired-in-2019 sea-sickness pills worked. I took two of them yesterday and today have fully got my sea legs. No nausea was experienced, although last night I was pretty zoned out!
There was also some irritatingly inconvenient news last night. My laptop has Mimecast (anti-virus software put on by my company) and as a result the MSC WIFI wouldn't connect. That put a dampener on my plans to work this trip. It sounds great to some people but to me it was a difficulty to get my head around.  Mike tried everything.  By this morning, we had concluded the answer would be to put MSC WIFI on his computer and then link my work server to his laptop.  It worked perfectly!  That done, I could catch up with work and after 4 hours, it was back to play.
We had a fabulous day. Sunrise…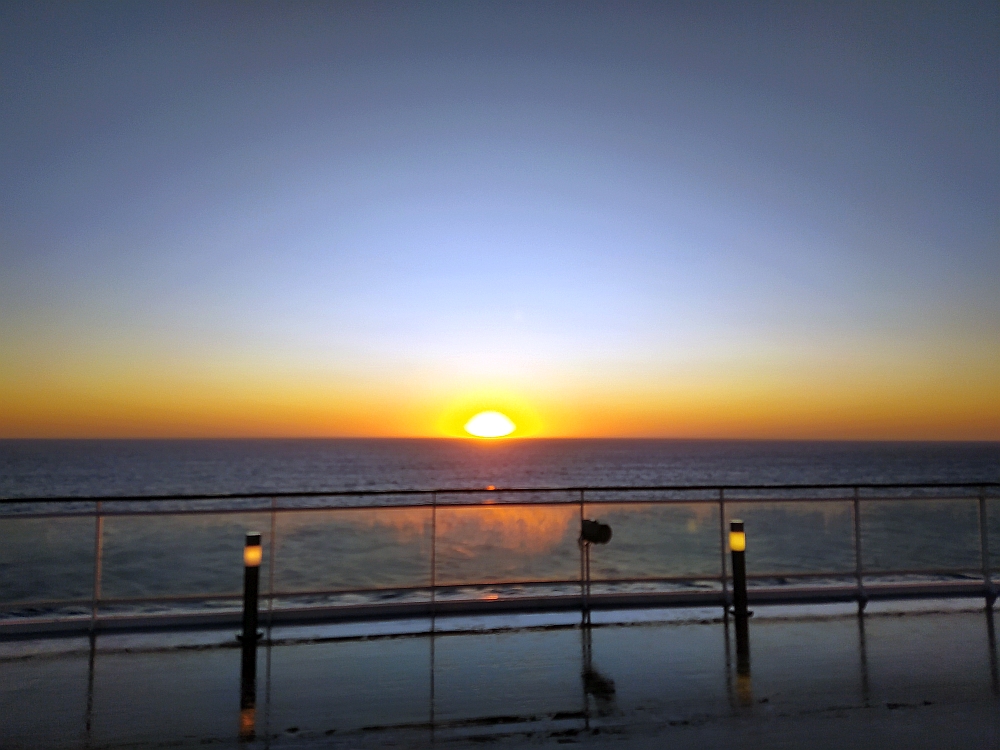 Mike ran 2km round the running track on the top deck. I went up and down stairs. This afternoon, we went on the outside deck under the massive life boats and walked up and down there for 15 minutes. Looking in one direction…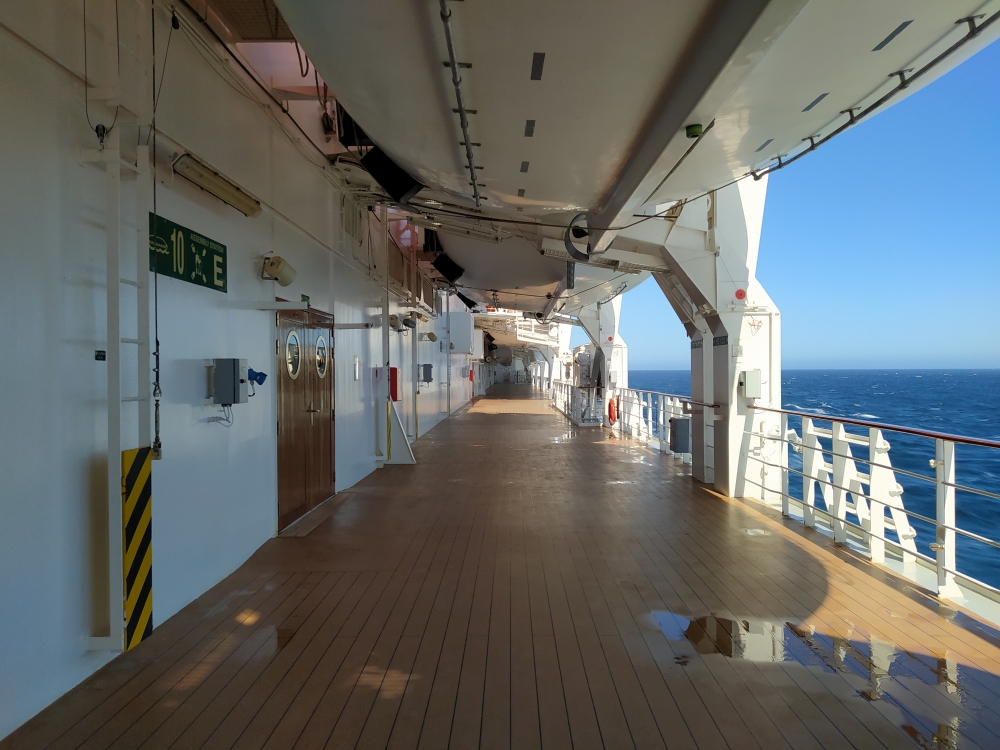 And the other.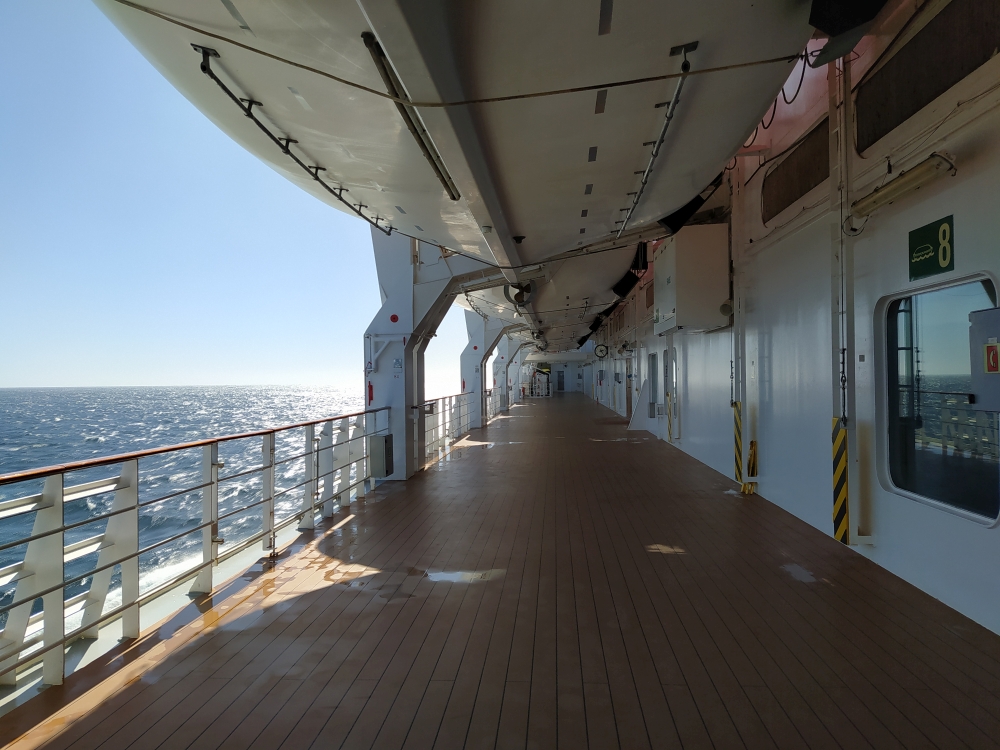 And late in the afternoon we went for a swim. It's great to be back in the a swimming pool – I haven't swum in a pool since the gym.
But the sheer fun of being on this particular cruise is the pleasure and joy had by all the Afrikaners on board who are enjoying the Bok Radio vibe. Afrikaans music abounds and every time it does, crowds venture onto the deck surrounding the stage and the dancing begins. I've always heard of the lang-arm dance but never really seen too many people doing it. It's great! Sakkie sakkie, lang arm, call it what you will – it's vibrant and fun and must burn a lot of calories.
With Covid, they are trying to cut down on social interaction or so we thought when we were assigned a table for two last night at dinner. How marvellous, not being seated at a table of 8, with 6 complete strangers and needing to make conversation. However, today at breakfast, we found ourselves with 4 others (so much for social distancing) and needed to converse – they were part of the Bok Radio fan club and all Afrikaans. The Engelse van Niekerks spoke English.  Where are Adrian and Stacey when you need them?! This is one cruise they'd love.  One thing you can be sure of in the Afrikaans community – there's no awkwardness when grace is said. They are all very appreciative.
Mike and I are now off to dinner.
Tomorrow afternoon we are due to arrive in Walvis Bay, but Wednesday is our excursion to the great Namibian dunes.
Acts 15:11
We are all saved the same way, by the undeserved grace of the Lord Jesus.
The best is yet to come – we are only passing through.
Keep the smile going.
God bless you.
In His Grip,
Helga xx 🙂