Tuesday
Today was the day…
We played around with ship terminology. It was no hardship!
It was certainly a day of smooth sailing. There was hardly a breath of wind and the ship cruised seamlessly through the water. Fair weather the entire way.   This is the deck in front of the Bok Radio stage with a couple dancing lang-arm.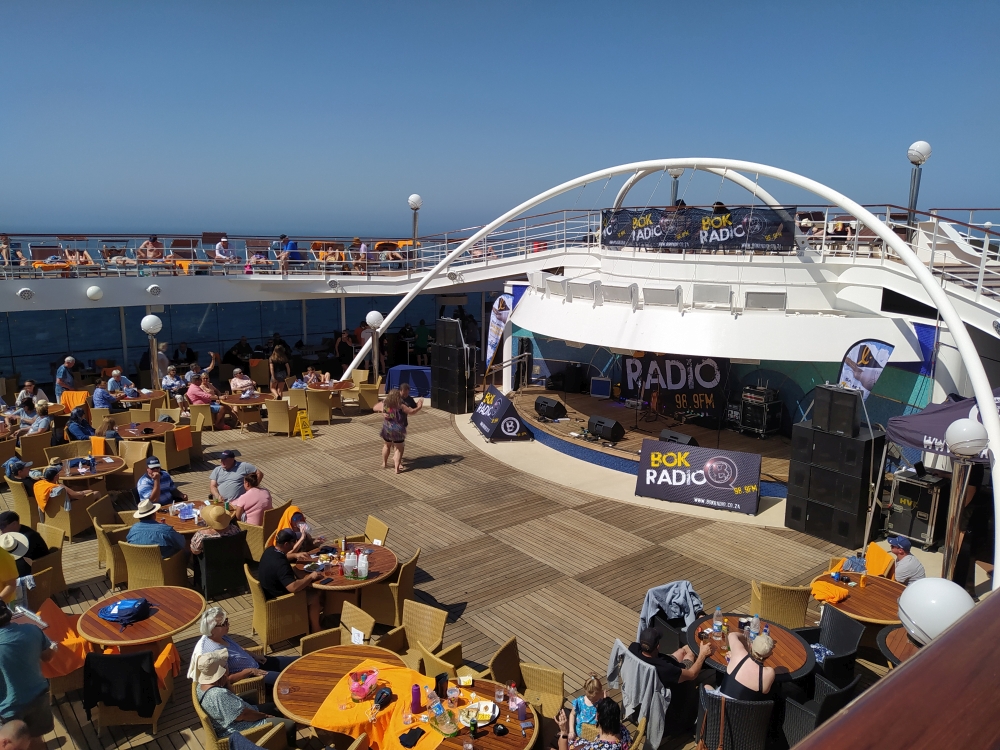 We came to the top deck for a swim. The water was cold, so we lay on some loungers to dry off and warm up.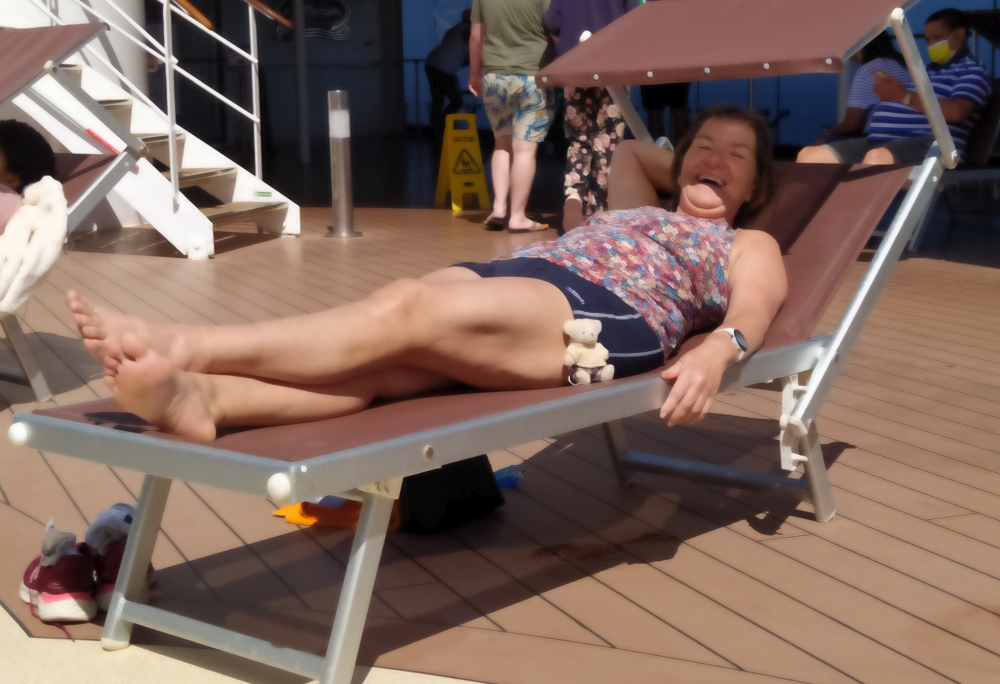 Internet is working well so 5 hours of work was done, some of it even from the lounger!
But the highlight of the day was arriving in Walvis Bay, an event that has just been concluded. Pilot being dropped off…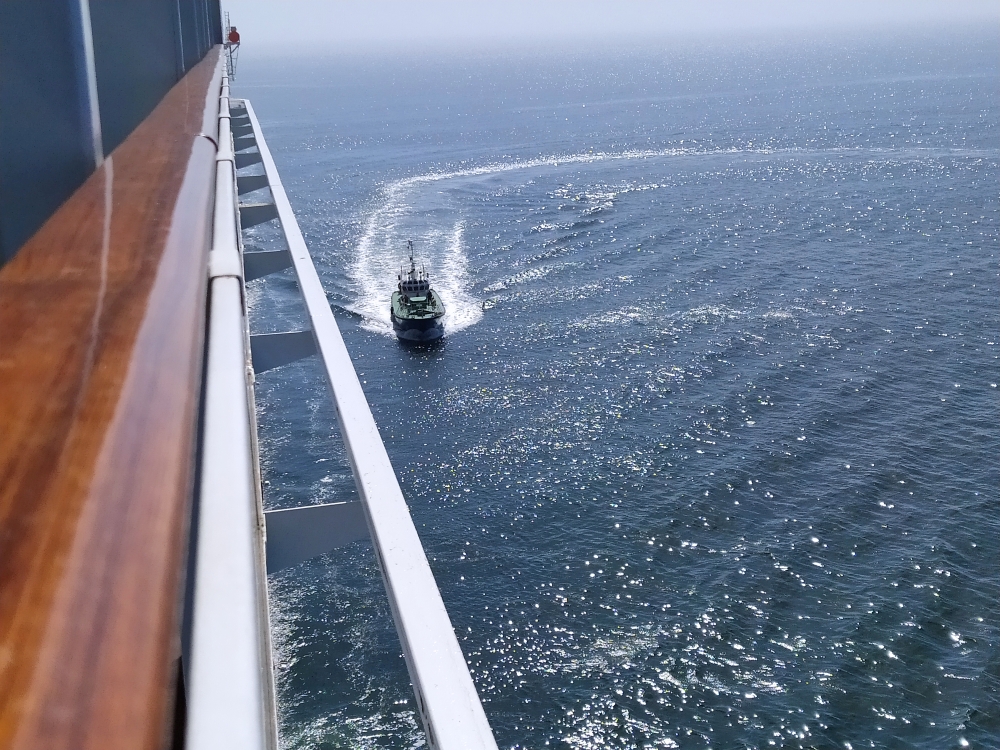 Floating dry docks…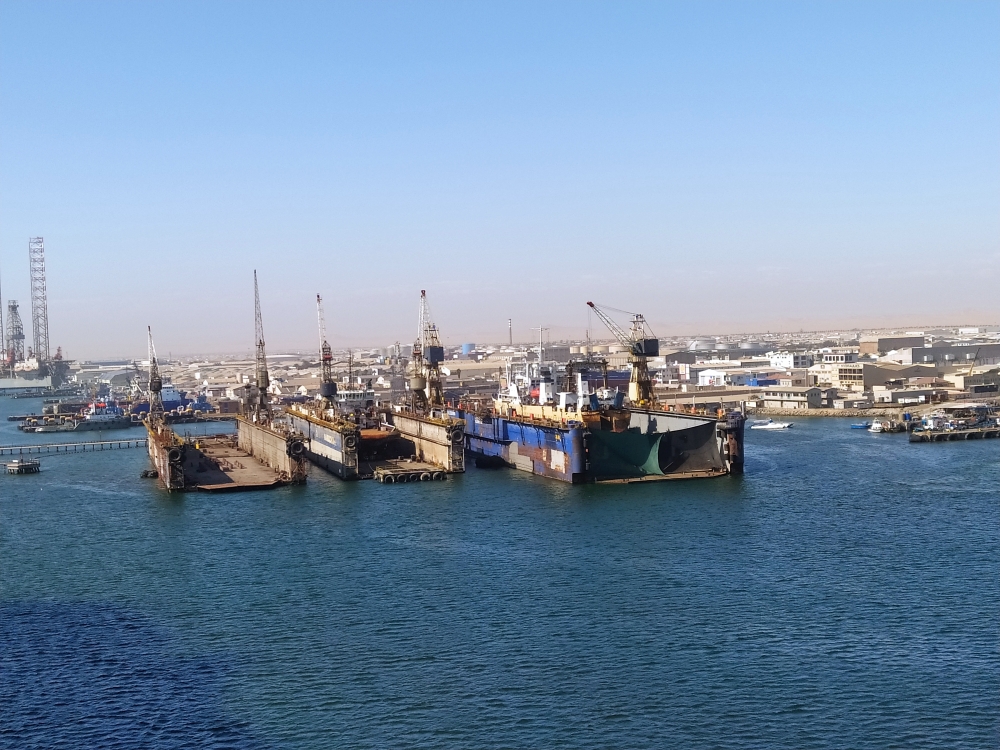 Massive oil rig…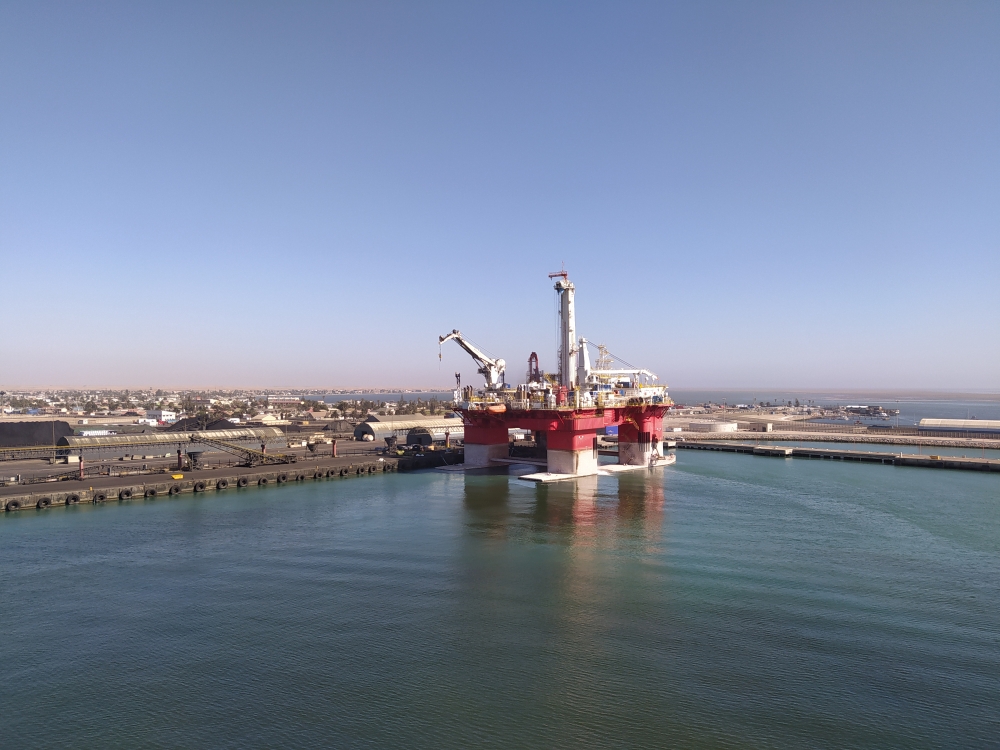 Walvis Bay is pretty featureless. It's flat and in the distance are the mighty sand dunes for which Namibia is known. Tomorrow we get to go 4x4ing on them. It's going to be an interesting outing!
So what did I eat today? Food is a big  thing on the ship. Mike loves pizza! He loves that there is pizza 24/7. Mike has no weight issues, so he tucked into a 5 course breakfast, had hot chocolate mid-day and a healthy lunch of two massive pieces of pizza. For breakfast I had muesli with fruit salad, egg, bacon, sausage, two very small waffles and another small pastry because Mike couldn't find the choc chip cookie I wanted. Then I had a cappuccino at lunchtime and that's it. So I had a massive breakfast and it's now just gone 4pm and I've had my first hunger pang. I will have to wait for dinner. But at least this way, I may only gain 1 or 2kg while we are away.
I was thinking it was time for another swim, but now that we have docked, Mike is thinking we should walk into Walvis Bay and see if it has improved any since we were here in 2013.  We'll saunter down at 5pm and see what we can see.
Feeling very privileged that we get to do this.
Acts 20:32
I commend you to God and to the word of His grace, which is able to build you up and to give you the inheritance among all those who are sanctified.
The best is yet to come – we are only passing through.
Keep the smile going.
God bless you.
In His Grip,
Helga xx 🙂