Sunday
Today was the day…
We finally got on our cruise to Namibia. This was a cruise that was booked a couple of years ago and we never knew when it would happen.
The day dawned very still and windless. If we weren't heading to the harbour, we would definitely have gone swimming, but there was no time for that today. We finished packing, cleaned the house and were collected at 9:45am by Don Grove (Drive with Don!). We recommend him to guests so decided to try out his serves. Such a nice guy.  We got to the harbour at 10:30am and joined the 300 strong queue going through the first station of checking we had the right paperwork and depositing our luggage. That took an hour.
The next stop was for a Covid test which was shorter – say half an hour – we were so grateful we had another negative test.
Then it was through to the queue for security which took another hour! Then it was half an hour to get the ship cruise card and go through passport control.
Three hours and 5 minutes later we were onboard. I bought a internet package but it will only be activated once we are on our way, so that will happen tonight. Mike lost no time sampling pizza. After 3 hours, we were ready to eat!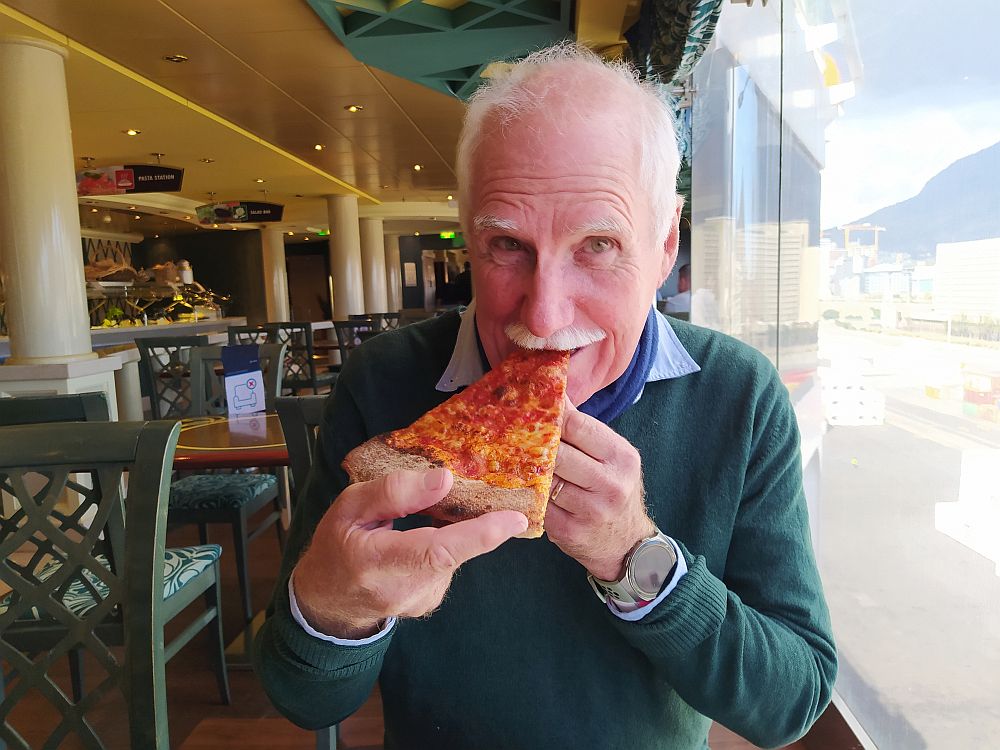 A fine view of Table Mountain from our cabin.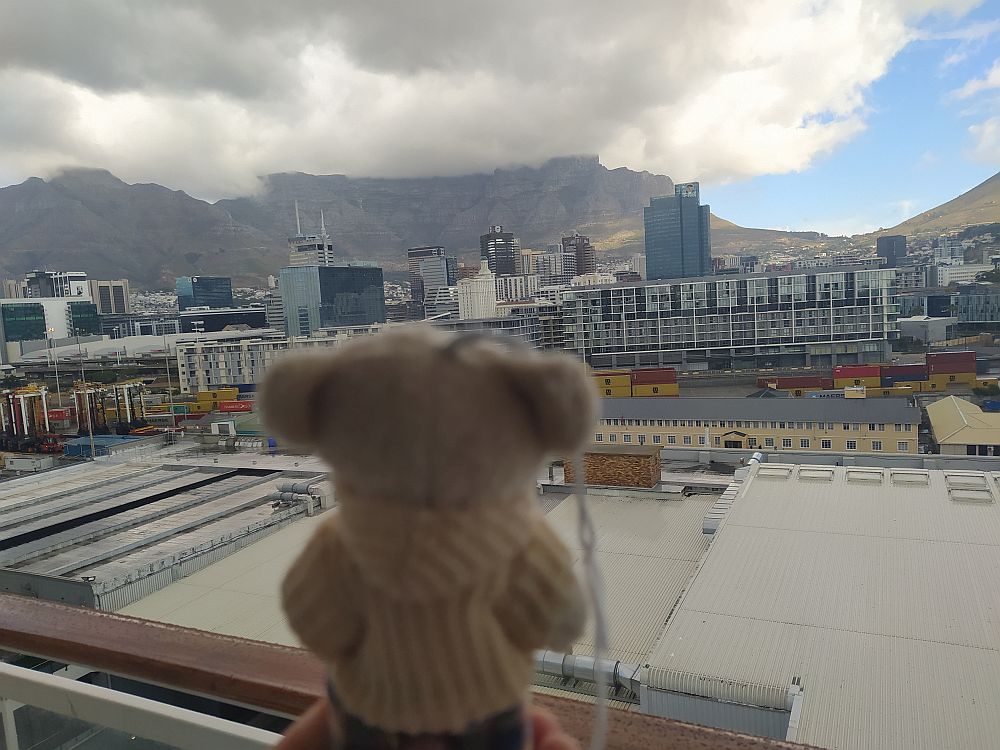 And me on the deck after a shower of rain.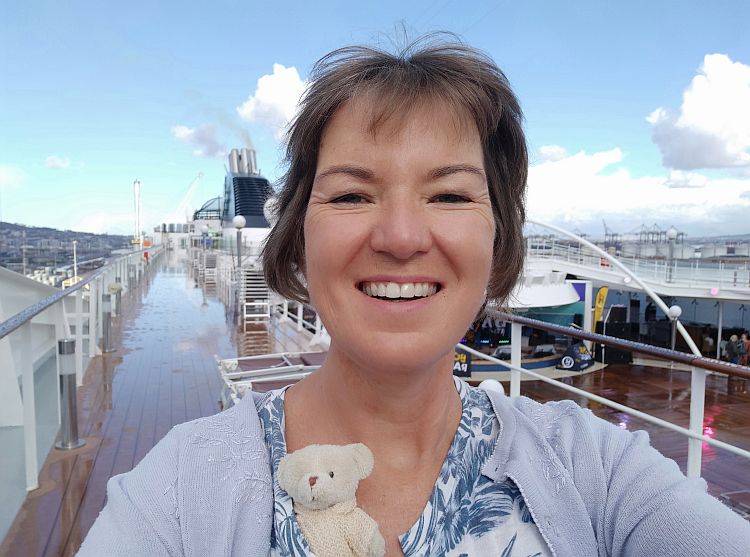 It's the Bok Radio cruise, which has added a great deal of vibe to the ride. The throb throb of Afrikaans music is going to be the sound track of the next 5 nights! We didn't pay for that portion, but I think it is going to hard to miss. Giant size harbour crane.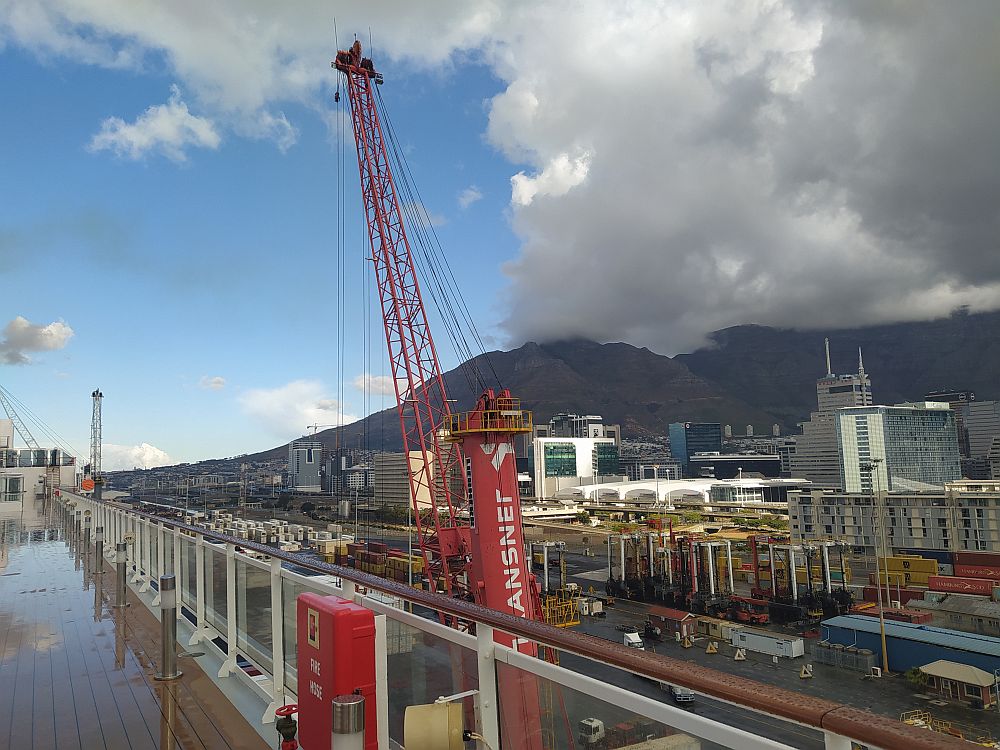 Top deck of the MSC Orchestra. Our cabin is  actually on this floor, so we walk out of the deck door and onto the walking track.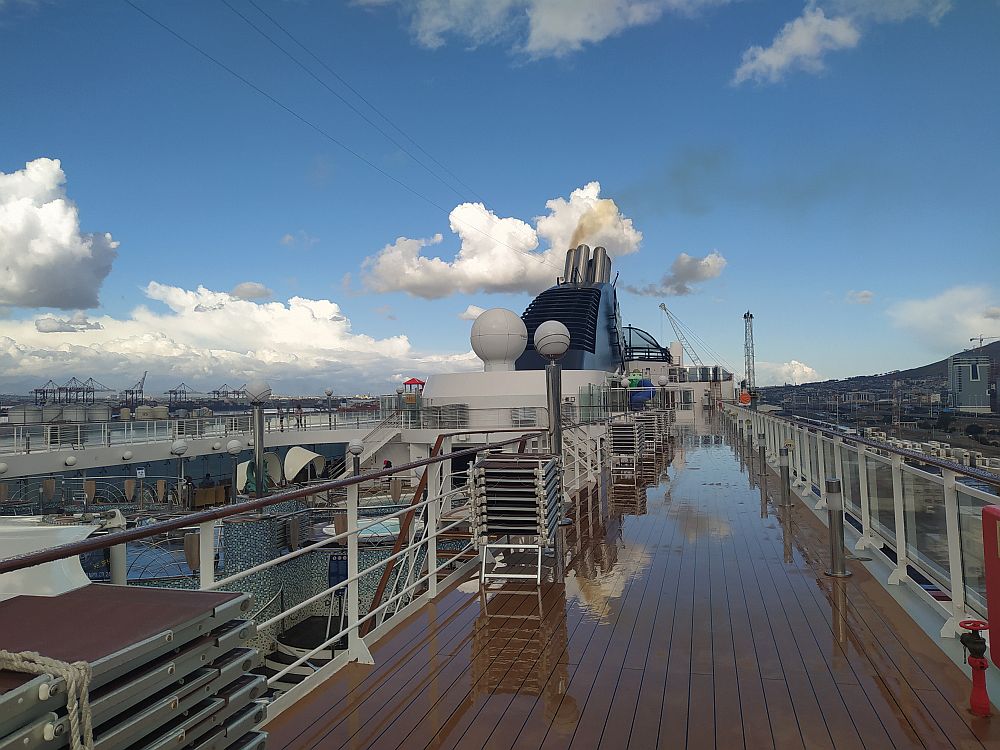 It's great to be onboard and I'm off now to try out the jacuzzi, to soothe my aching feet.
Happy birthday to my niece Jessica!
Ephesians 1:6
We praise God for the glorious grace He has poured out on us who belong to His dear Son.
We don't deserve it.
The best is yet to come – we are only passing through.
Keep the smile going.
God bless you.
In His Grip,
Helga xx 🙂