It is a long long way to Houston when you fly Emirates. Julian flew overnight last night to Dubai and finally this morning at just after 10am UAE time, he took off for Houston. A 17 hour flight! I have been tracking his progress as he inches closer to his destination…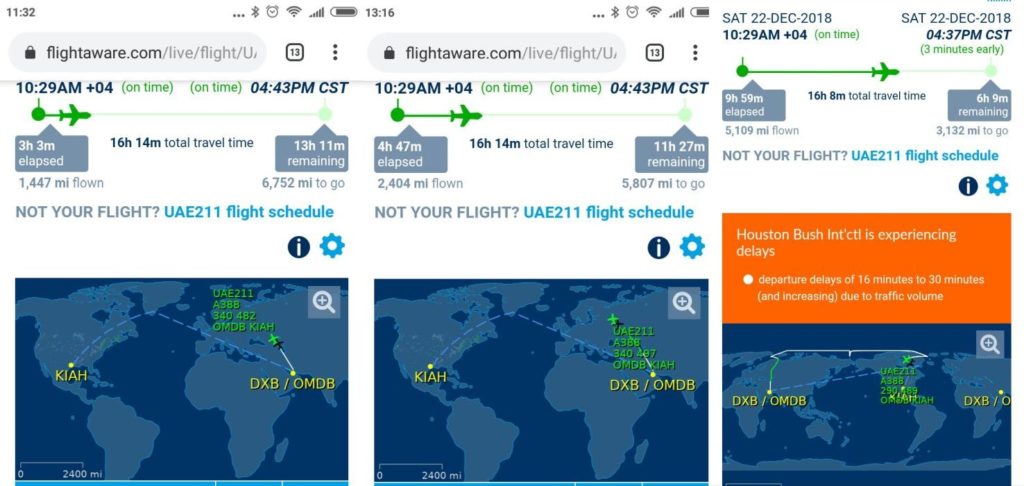 He is now flying over Canada and will arrive in Houston after midnight our time.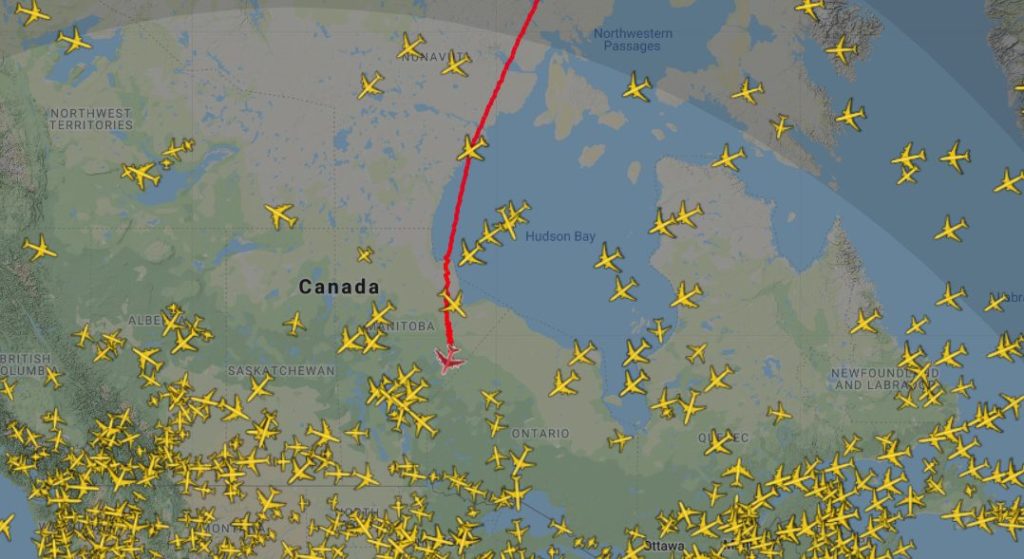 He is there for ten days.
I have had a really quiet day. It started at the Stag meeting with Jess and Gerrie. Afterwards I went to gym and pretty much spent the rest of the day recovering. I'm not as unfit as I once was but I've still got a long way to go!
Stacey called and it's always good to speak to her and to catch up with their life.
Now I'm about to settle in for the night.
#992 of my 1000 thanks is for super floss. Makes flossing so much easier. I'm closing in on my 1000 thanks. 8 to go and I'm realising some of the things that I use most often are the things for which I am most thankful.
2 Thessalonians 3:16
Now may the Lord of peace Himself give you peace at all times in every way. The Lord be with you all.
Amen to that.
These are the days.
Keep the smile going.
God bless you.
In His Grip,
Helga xx 🙂
Gym:
72 minutes on the treadmill. It was 60 minutes + a 5 minute cool down in which I followed the same running pattern as I did in the first hour (More or less 2.5 minutes running, 2.5 minutes walking). I did 8km. Then the treadmill stopped. I turned it on again and walked slowly for 7 minutes. I was whatsapping and lost track of the time.
I left the gym after about 1 hour and 48 minutes. After the treadmill I did some weights and stretches. Stretching is good!
Braces:
Day 39 – if this takes 2 years, I've just passed 5%. It's just been such an interesting experience so far. It's something hugely cosmetic that may end up costing about R150 000 although Medical Aid is covering most of it. Even so, it's R150 000 that is going into something that will go with me to the grave. It's not like I can donate my teeth to anyone after my death! It took a while for me to get my head around that waste. But then, in God's economy, R150k is what? A grain of sand?