Friday
Today was the day…
We said goodbye to Werner. This afternoon he flew to Spain for a couple of months. He came round to say goodbye. The final few things were done and our last payment has been made. Quite remarkable that we can employ a builder to build such a big house – take on such a large project and not have a contract with him, but that's what we did. We did not sign anything. He told us what it would cost and discussed with us when more was going to be needed – like for the concrete floor between the top two floors and then he got on with it. The end result is a happy builder and a happy client.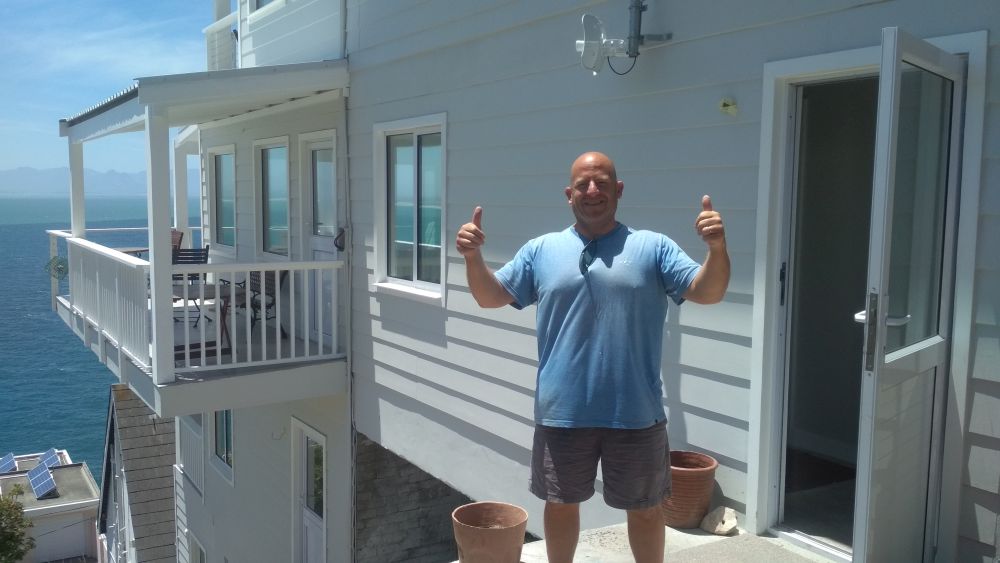 Today I was up really early finishing a writing job I picked up the other day. So glad to get that done.
Mike and Courage worked hard at the old house to finish wiring some lights. They discovered two days ago that the wiring for the lights was really old and needed to be replaced. That really put them behind a day or two, but they got on track for Valerie-Gail who has picked up the keys and moves in tomorrow . Mike will go back tomorrow to sort out the garage.
One of the other things that happened today is that my friend Jo bought round a housewarming gift. I love it! She is famous for crocheting and she made us a blanket. It really adds a beautiful pop of colour.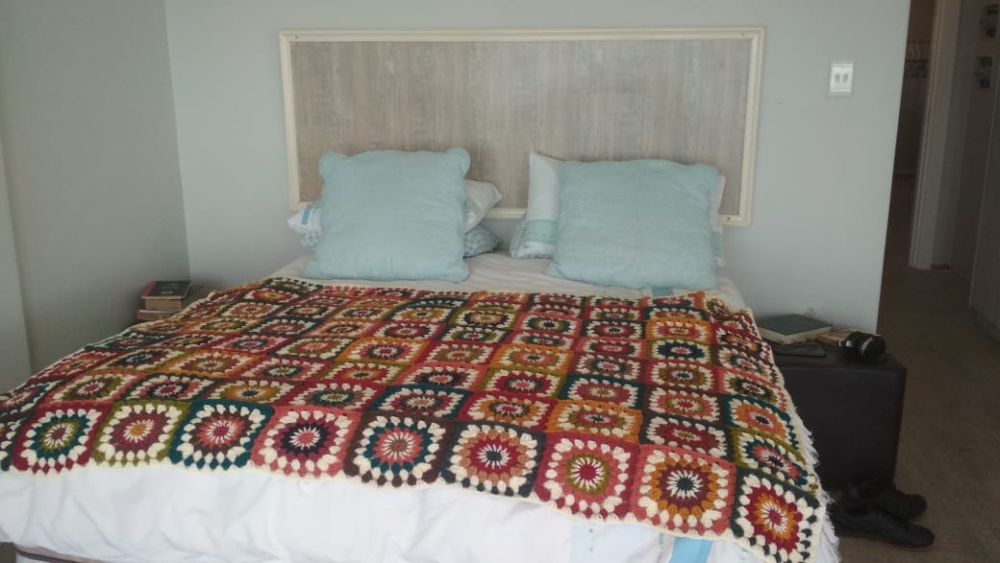 Such a blessing!
Covid numbers in the Western Cape –1106 new cases over the last 24 hours. Going up.
Covid 19 stats – South Africa –
Friday 24th July – 13944 new cases (maximum we had in a day)– 250 deaths (245 771
Fri 20 Nov – 3105 new cases – 88 deaths (707040 recoveries/34964 active)
Sat 21 Nov – 2646 new cases – 86 deaths (707784 recoveries/36780 active)
Sun 22 Nov – 2270 new cases – 58 deaths (710099 recoveries/36677 active)
Mon 23 Nov – 2080 new cases – 65 deaths (711195 recoveries/ 37956 active)
Tues 24 Nov – 2493 new cases – 115 deaths (716444 recoveries/34725 active)
Wed 25 Nov – 3250 new cases – 118 deaths (716444 recoveries/ 37857 active)
Thur 26 Nov – 3069 new cases – 88 deaths (716444 recoveries/40838 active)
Total cases: 778571  Total deaths: 21289
Psalm 18:31-32
But who is God but the Lord? And who is a rock, except our God? The God who equipped me with strength and made my way blameless.
The best is yet to come.
Keep the smile going.
God bless you.
In His Grip,
Helga xx 🙂
Braces:
2 years and  14 days.