Thursday
Today was the day…
The dentist who is taking care of the crown for my  implant pulled some strings! I got an email from him early this morning after I'd written to say my impressions at the orthodontist would be done on 10th December and the braces off 23rd December. He wrote back saying he would work within their time frame but he could get me a temporary crown sooner.
Next thing I know, he was in contact with my orthodontist and I was in contact with the surgeon who needs to open the implant up. Messages buzzed hither and thither and eventually this is what got diarised:
Tuesday 1st December:  I go first to the dentist and he whips off the wire around my implant. Then I zip into town and the surgeon exposes the implant. Back to the dentist who puts on a temporary crown (or puts the wire back with the little false tooth).
Thursday 3rd December: I go to the orthodontist to have the impressions done for my retainer.
Thursday 10th December: BRACES OFF!
Yeah! I loved that the orthodontist's receptionist office phoned and said Dr said 23rd December is too far away and I must have them off earlier.
It was the dentist that pulled some strings that's for sure!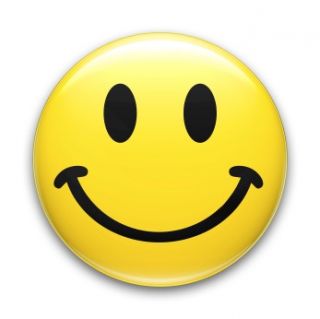 Two weeks from this moment in time, God willing, the braces will be off – relegated to wherever old brackets, wires and dental springs go after hanging out in a mouth for 2 years and 27 days.
14 sleeps.
This morning, I walked to the beach on my own. Mike had a busy day lined up so he chose to sleep a little longer. I walked 5km. I have had a lot of work so been pretty busy all day. Also got some linen washed and managed to nip out and buy some groceries. Julian will be down in a few minutes and we'll walk towards Simon's Town, so time to wrap up.
Covid numbers in the Western Cape –1041 new cases over the last 24 hours. Wow!
Covid 19 stats – South Africa –
Friday 24th July – 13944 new cases (maximum we had in a day)– 250 deaths (245 771
Thur 19 Nov – 2514 new cases – 115 deaths (702544 recoveries/36443 active)
Fri 20 Nov – 3105 new cases – 88 deaths (707040 recoveries/34964 active)
Sat 21 Nov – 2646 new cases – 86 deaths (707784 recoveries/36780 active)
Sun 22 Nov – 2270 new cases – 58 deaths (710099 recoveries/36677 active)
Mon 23 Nov – 2080 new cases – 65 deaths (711195 recoveries/ 37956 active)
Tues 24 Nov – 2493 new cases – 115 deaths (716444 recoveries/34725 active)
Wed 25 Nov – The Western Cape spike is pushing the country's number up – 3250 new cases – 118 deaths (716444 recoveries/ 37857 active)
Total cases: 775502  Total deaths: 21201
Romans 12:18
As far as it depends on you, live at peace with everyone.
The best is yet to come.
Keep the smile going.
God bless you.
In His Grip,
Helga xx 🙂
Braces:
2 years and 13 days. Yup 14 sleeps.