Thursday
Today was the day…
I swam fearlessly, not worrying about sharks!  When we woke up this morning a little rain swept by, so we only ended up heading for the beach at about 7:30am. But we are so glad we did. The sea was flat and clear.
The cat walk rocks were amazing. Beach Art…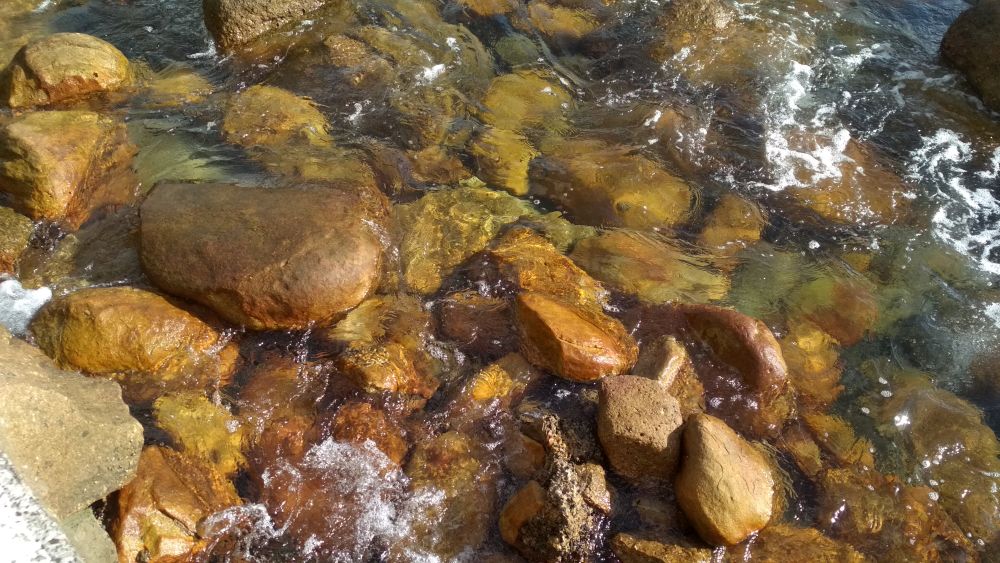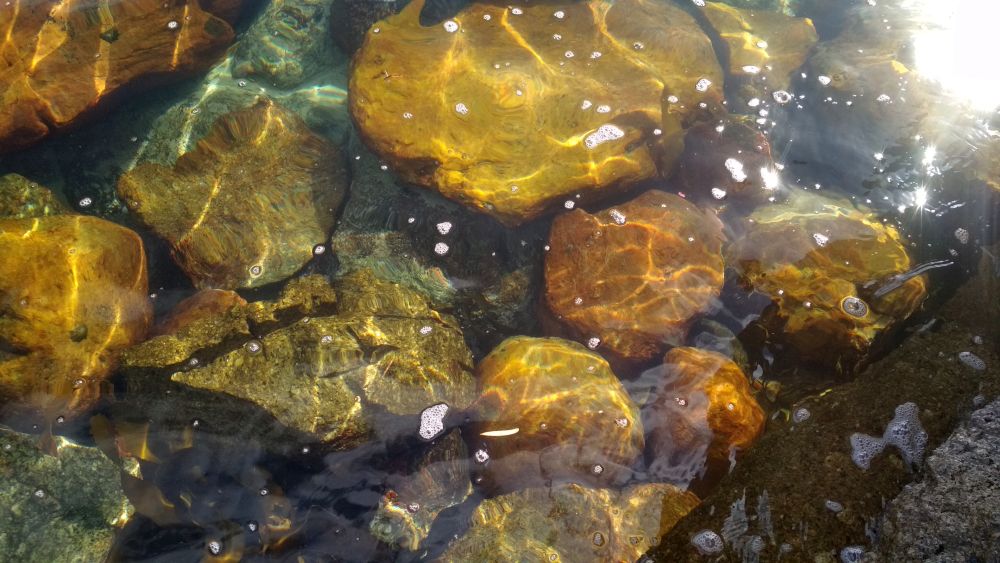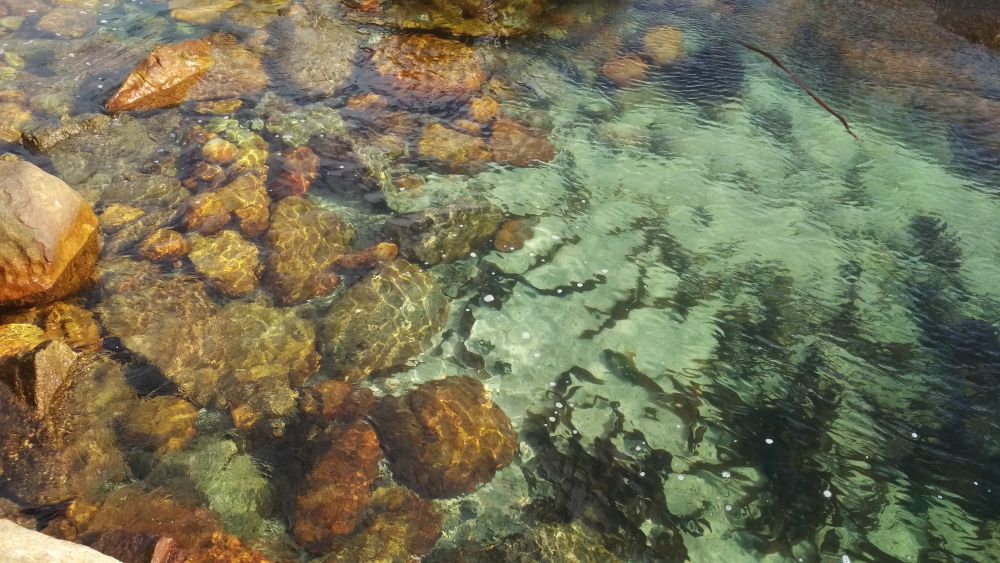 Mike took off for a trot, while I entered the water. With the sea flat and clear, I  enthusiastically headed off swimming to the lighthouse. Yesterday I was nervous – today I was fearless. There are no sharks and if one did come, it would be seen a mile away. It was a great swim. The water was so clear and through my goggles I could see for many metres around. It was wonderful. My unexpected view was of a navy speedboat that did a patrol of the bay and was not far off. It was a great way to start the day.
Later, I needed something from Fish Hoek so I walked down to buy it and came back via the cat walk… our little piece of paradise…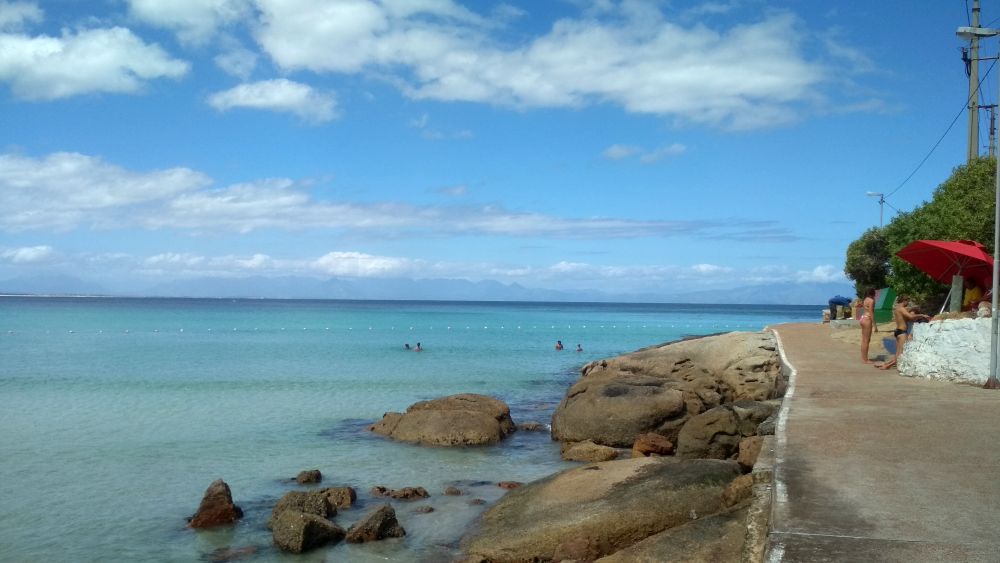 We need to take advantage of every still perfect day.
Today there were also dolphins in the bay. We heard via our neighbourhood whatsapp group so went out of the balcony to take a look. It is the funniest thing watching dolphins from our balcony. This is what you imagine you'll see…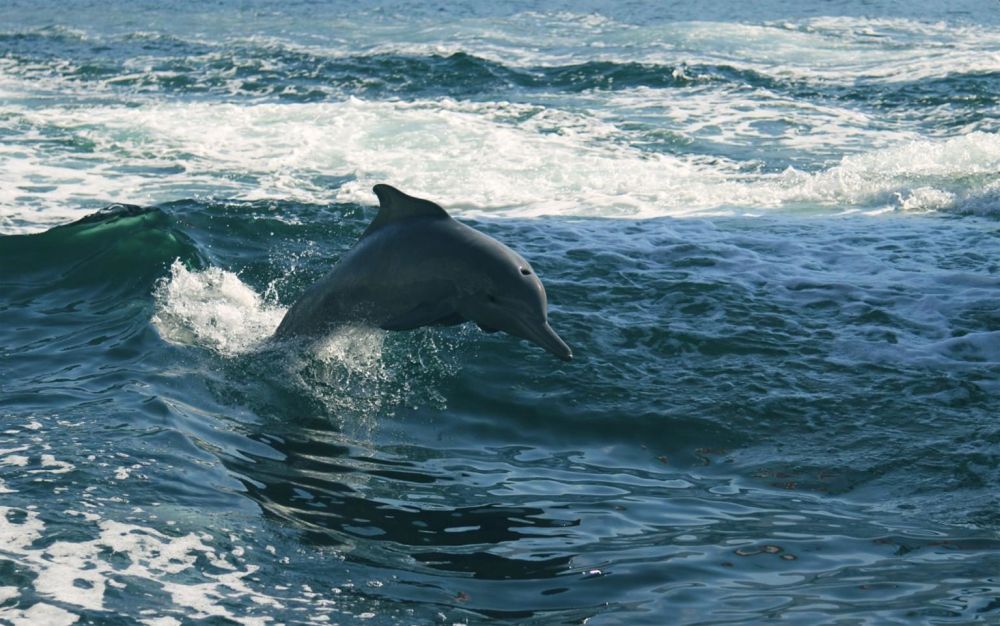 This is what we saw…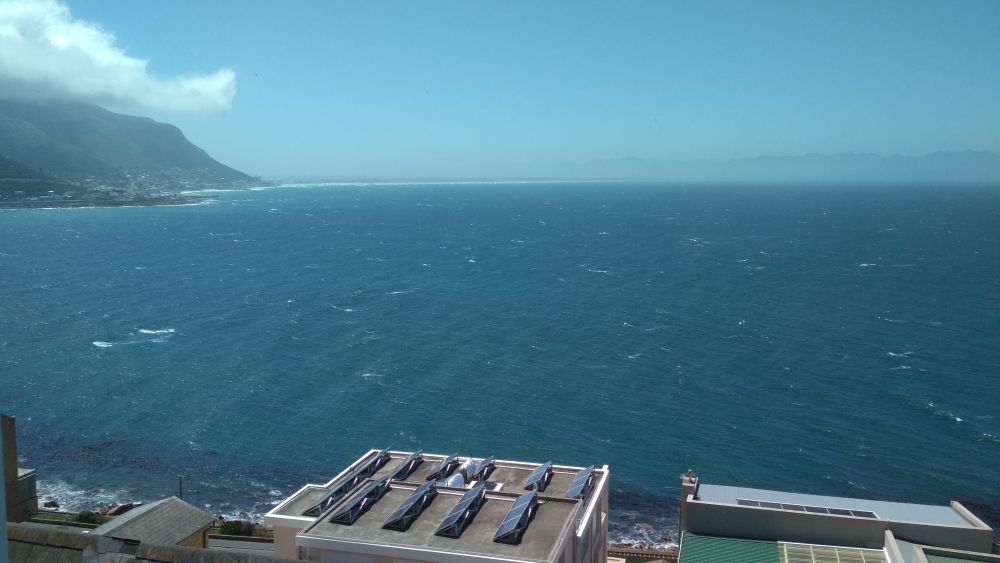 Yip, not much! It looked like a bit of movement in the ocean but big majestic dolphins jumping didn't happen! Maybe they'll come in closer next time.
Romans 8:39
Nothing in all creation will ever be able to separate us from the love of God that is revealed in Christ Jesus our Lord.
The best is yet to come – we are only passing through.
Keep the smile going.
God bless you.
In His Grip,
Helga xx 🙂