Tuesday
Today was the day…
We went to the beach. The water was calm and clear and the shark net was out because it's school holidays. I swam for more than 40 minutes, persevering until 2km was done.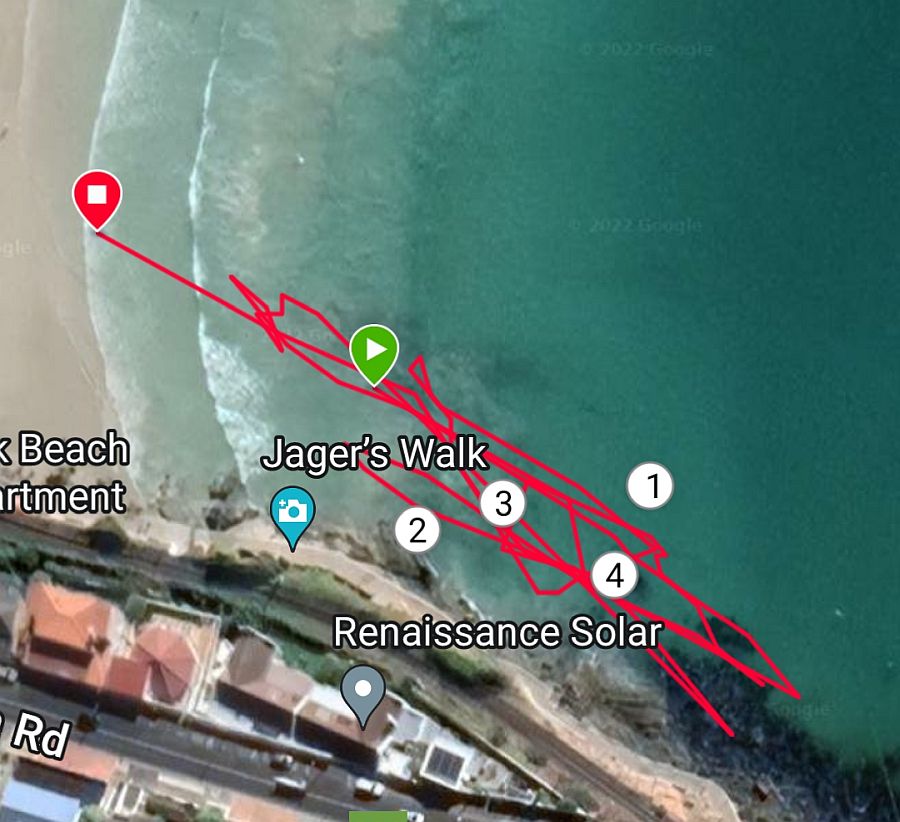 At one stage I saw a coke can on the ocean floor so I dived down and got it. Then I swam across to the rocks and tossed it to a passer by who put it in the bin. My watch said the water was 14C but it felt warmer. The hindrance now is not the temperature of the water, but my stamina. I need to get swim-fit again.
We got home by 10am. Guests in the cottage and Seaview apartment had both checked out and Ruth was cleaning. Courage wrote the names on the Seaview apartment board for the guests arriving tomorrow. He'll be needing to write those names on the boards when we are not here. Once Ruth had cleaned the apartment, I went around it with her to check the finer details and show her what I do.
At lunchtime I went for a facial with Lorraine. As I left, I accidentally picked up Lorraine's cell phone and put it in my handbag, thinking it was mine. She said, 'ooh, I think that's my  phone.' And sure enough it was. She went onto tell me how neurotic she has become about her cell phone because last Saturday hers was stolen. Of course I had to ask how that happened. She said she was at Mambos by Builders and was looking at little containers. She was browsing through the aisles as one does. It's a huge place with lots to see and you can get carried away looking at all sorts of things. She found what she wanted and leant down to pack them in her basket. Then she went to pay for them. On getting into her car, her watch buzzed and said her phone had been disconnected. That was odd. She reached into her handback and her cell phone was gone. She couldn't believe it. She thought it must have fallen out of her handbag somewhere so she went back into Mambos and asked. No one had handed it in. The management then looked up on the surveillance camera and what they saw shocked both them and her. While she was walking up and down the aisles, she was being followed by a family of 4. Mom and Dad, a little boy and a baby. They were just following her, waiting for an opportune moment. She didn't notice them. She felt safe. They were a family. When she knelt down to select some small containers, her handbag was behind her on the floor. The little boy, unzipped it, took out her cell phone and handed it to the parents who put it in the nappy bag. Job done.
The got away with it this side of eternity. She hasn't pursued the Apple "lost phone" information as it places the phone in Kuilsriver and she's not about to drive all the way out there.  The message I learned – don't be complacent.
Matthew 6:14
For it you forgive other people when they sin against you, your Heavenly Father will also forgive you.
The best is yet to come – we are only passing through.
Keep the smile going.
God bless you.
In His Grip,
Helga xx 🙂
4