Yay, a working day. I worked from 6 to just after 7-30am.
After that, I did home stuff, like make the bed and take out the garbage (bin day!)
From 8am to 9-20am I went to gym. Today I decided to 'take it easy'. I climbed on the spinning bike and cycled for 50 minutes. My main goal was to cycle 20km which I managed. I carried on cycling to round-up the number to 50 minutes. It was a great workout!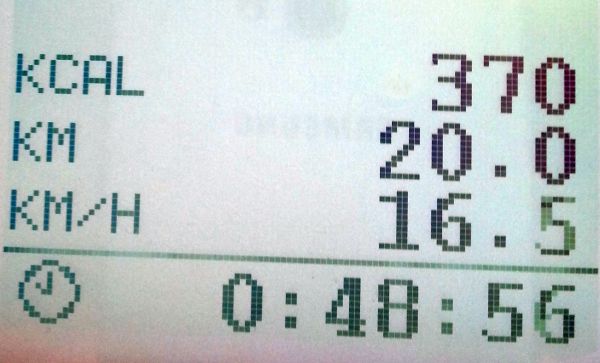 I didn't swim either. Instead I just did a few other exercises and after a full 60 minutes, I came on home. Showered, breakfasted and then worked until about 2pm.
I had a couple of Skype calls. It's still not too busy, but I'm hoping that it will build up in the days ahead. Still, I've done nearly 5 hours today, so I am content! If work continues to be too slow, it will be back to Upwork to see if I can fill in the gaps.
#525 of my 1000 thanks: This afternoon, I ordered a new cell phone on Take-a-lot. It should arrive Thursday. I'm looking forward to normality again. I have not idea of what it is but Mike says it has great reviews. 🙂
Oh happy day. It is the 2nd January 2018. The new year has begun.
Stacey bought me a lovely diary for Christmas and it carries with it daily Bible verses. Maybe I'll use these every day for 2018. Here is the first.
Proverbs 19:21
Many are the plans in a person's heart, but it is the Lord's purpose that prevails. 
These are the days!
Keep the smile going.
God bless you.
In His Grip,
Helga xx 🙂