Sunday
Today was the day…
We rested. Ken left early and the Seaview Apartment couple checked out at the same time, so apart from Dakota in the Little Lookout, all was quiet on the home front. We went to the beach and had our first swim with the shark nets back in the water. The sea was stunningly clear & warmer than the other day, although my watch said 13C. I don't think it was that cold. I swam a bit but really just bobbed around and enjoyed the beauty of the day.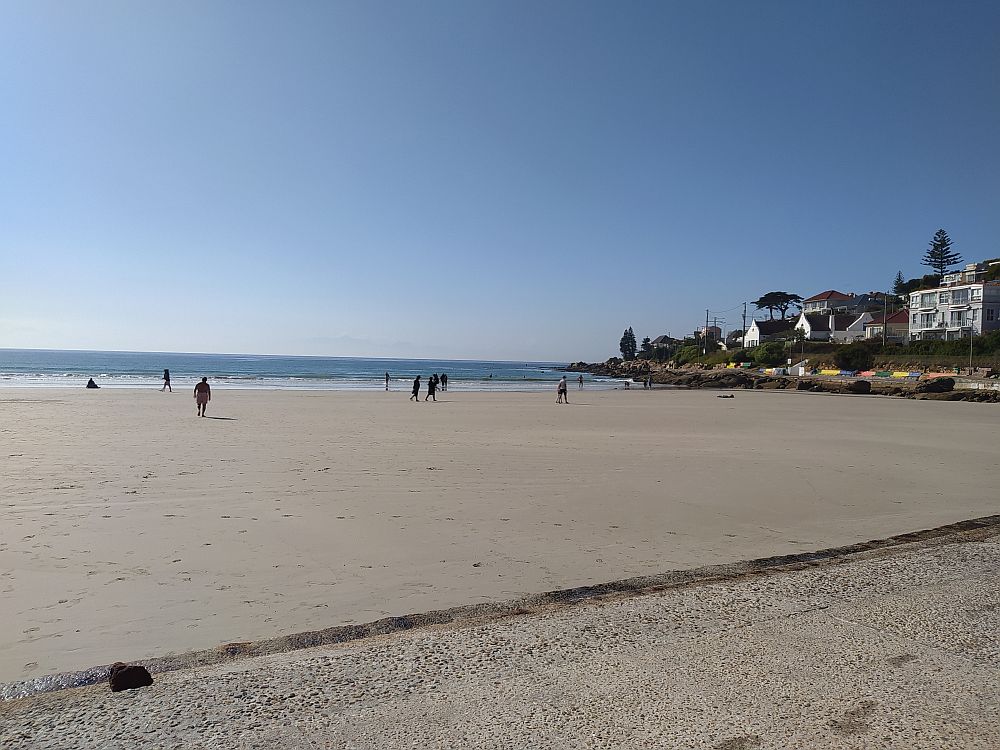 It was Jane Austen in Northanger Abbey Chapter 5 who wrote, "For a fine Sunday in Bath empties every house of its inhabitants, and all the world appears on such occasion, to walk about, and tell their acquaintances what a charming day it is." I can sense summer coming and Fish Hoek will resemble Bath on a charming day. The crowds came and spread themselves on the expanse of beach at the lowest of tides & it is true to say that those of us who occupied the bench did comment on the pleasantness of the weather.
We walked home, had breakfast and then rested. We literally did nothing the entire day but lie about, read and rest.  In the afternoon, when Mike awoke from a midday sleep, we had tea on the balcony.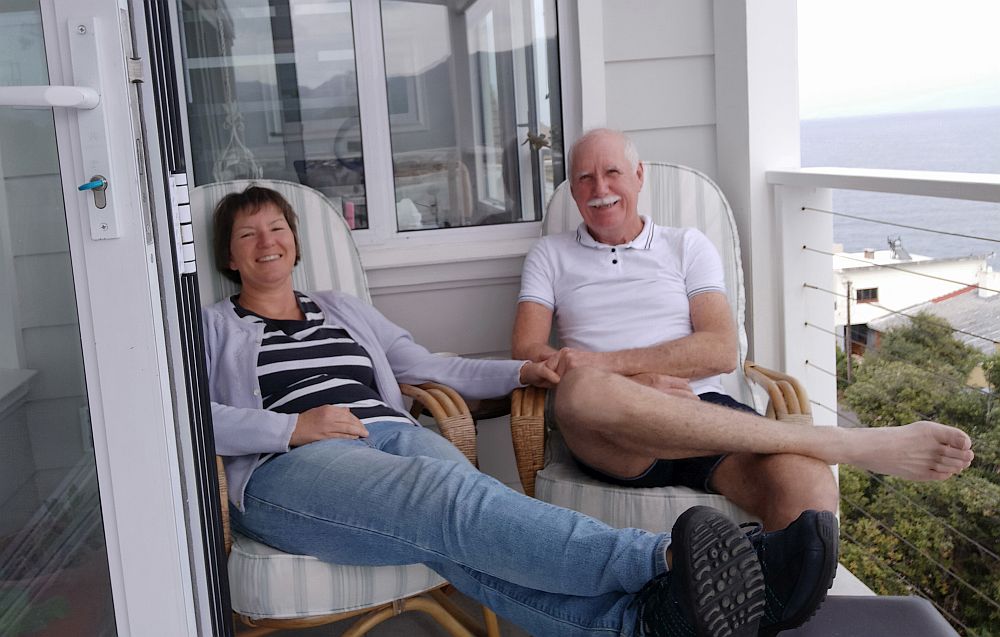 While on the side balcony, I suddenly spotted a tiny buck. At first it ran away but after a few minutes it retraced its steps and walked behind our house and settled to some grazing.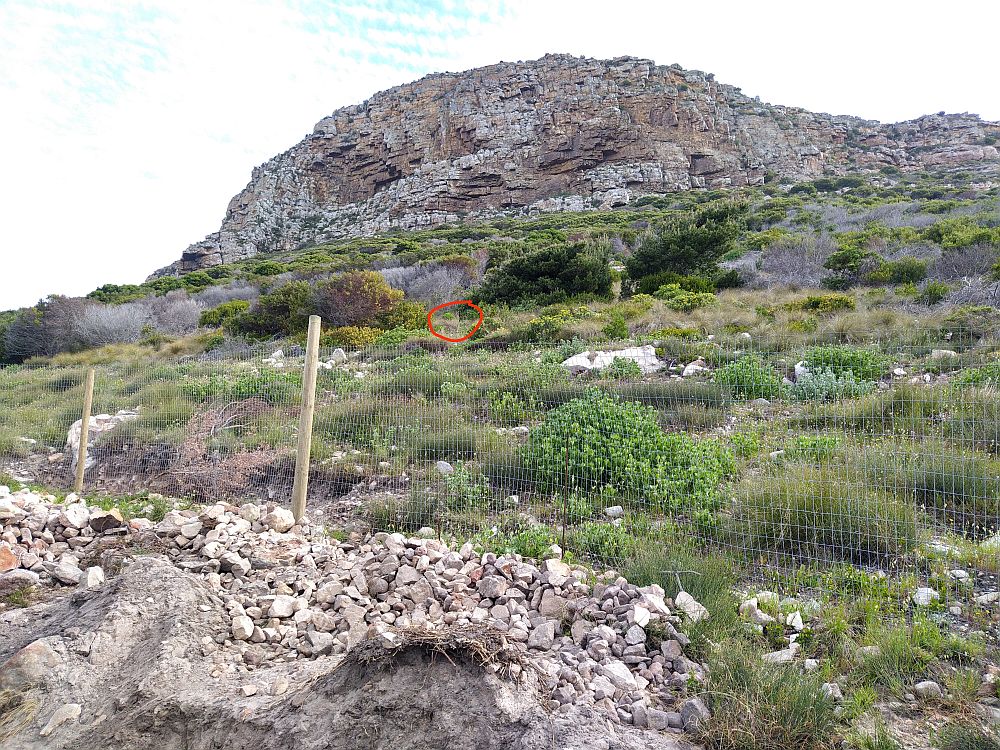 Mike is now rearranging the lounge…again.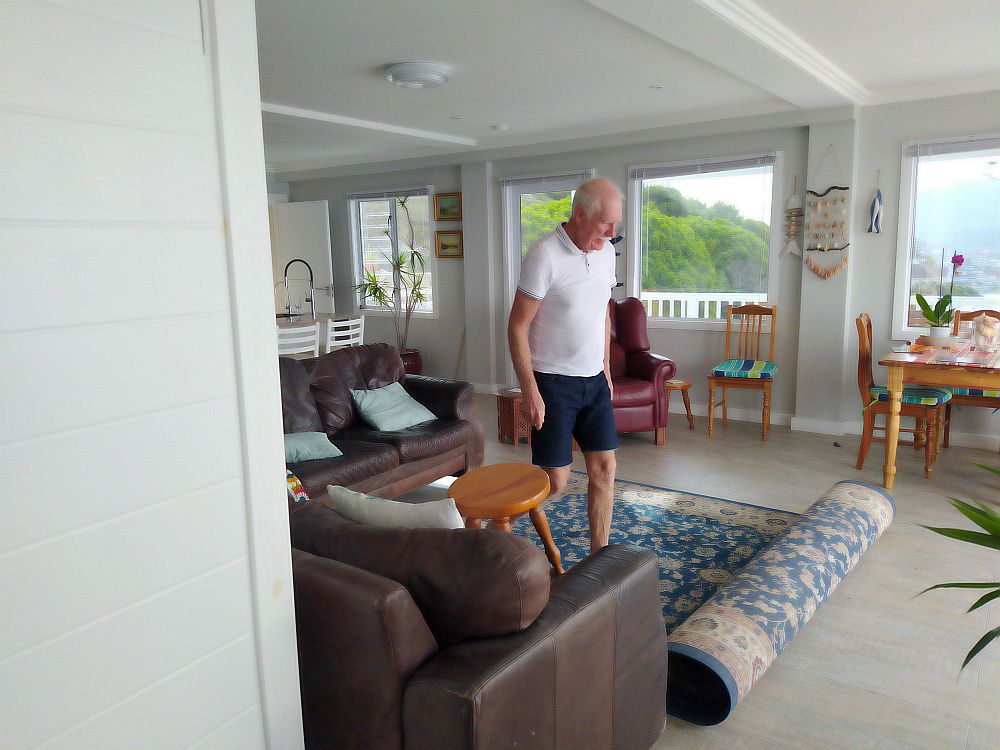 I think we'll live with it like this for a while.
Now we need to have dinner.
Isaiah 45:22
Turn to Me and be saved, all you ends of the earth; for I am God, and there is no other.
The best is yet to come – we are only passing through.
Keep the smile going.
God bless you.
In His Grip,
Helga xx 🙂