The weather in Cape Town has been stunning – sunny and windless. Tonight, even now (after 10pm), it's balmy and mild. My balcony doors are wide open and there's not a breath of wind. We switched Christmas around a bit this year. We celebrated this evening and then tomorrow we are brunching at Echo before heading off to Swellendam to celebrate with Adrian, Stacey and Elsie! This evening we went to the 6pm Christmas Eve service at the Fish Hoek Methodist Church. It was excellent! The closing song…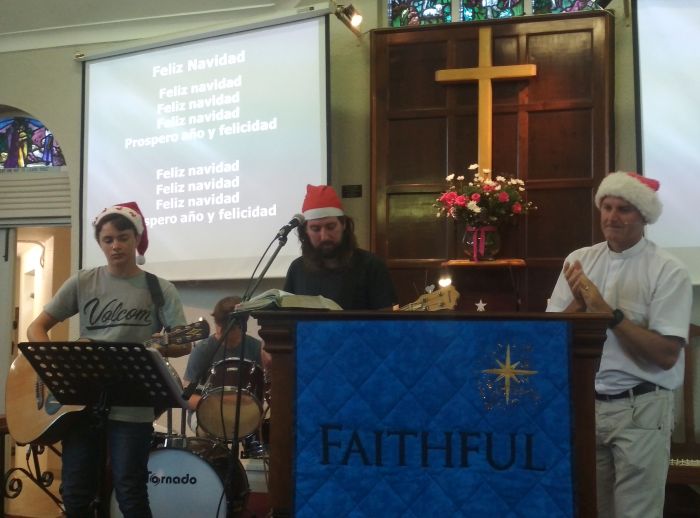 Then it was home to a delicious dinner. I got to cook and finally pulled it all together. The pile of gifts got shared out.
What a blessing to give and receive.
Mike LOVED HIS HEADPHONES!!! They were just the ones he wanted.
#994 of my 1000 thanks is for new 2019 diary with a Bible verse for every day! AND for a new kettle. Ours has definitely seen better days and now is corroding.
A Facebook memory came up from this day in 2012…it's Mike striding across the beach to meet me….love it.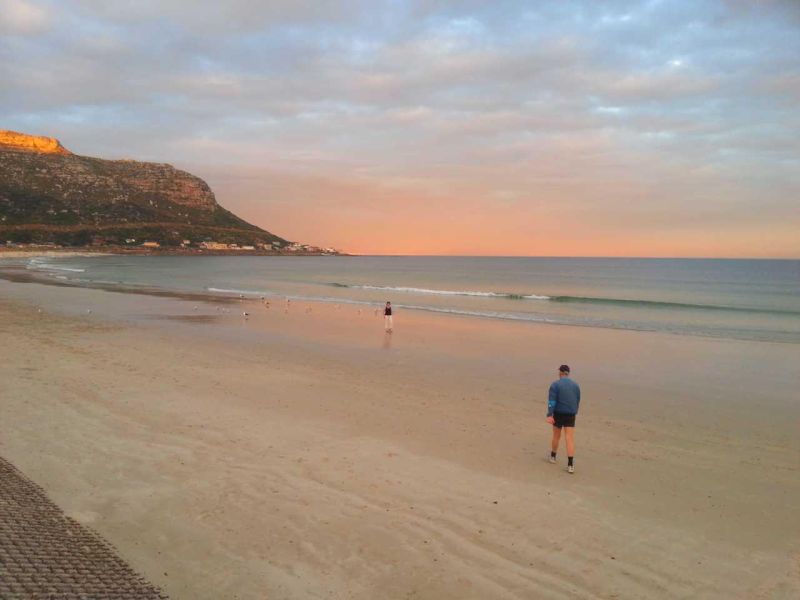 The passing of time. A familiar scene, Fish Hoek Beach – yet 6 years have passed from when the photo was taken.
Romans 12:18
Do all that you can to live in peace with everyone.
These are the days.
Keep the smile going.
God bless you.
In His Grip,
Helga xx 🙂
Gym:
1 and half hours:
35 minutes on the treadmill.
10 minutes cross trainer
5 minutes hand bike
5 minutes stepping machines.
35 minutes stretches and other weights, both free and machine.
Braces:
Day 41