We woke up in a leisurely fashion this morning.  Our first stop was Echo where we had brunch with David and my niece Jess and her husband Gerrie. We had a great time together before Mike and I left at about 11-10am and set off for Swellendam. We have never travelled on Christmas Day before, so it was all new to us. What was surprising was the amount of traffic. It was pretty busy all the way through to Somerset West, (only stopped at 3 of the 8 traffic lights) and then after Sir Lowry's Pass there was quite a lot of traffic until the Hermanus off-ramp when most cars got off. After Caledon everything was much quieter and we arrived at 2pm. Temperature – a sizzling 35C.
We had a lovely afternoon with the family. Elsie is now 7 months old and is smiling and reaching and rolling and so curious. She is adorable. We managed a cat nap this afternoon and then had a lovely Christmas dinner with Adrian's Dad joining us.
The sun has set on a lovely Christmas Day. So lovely to have spent it half in Cape Town and half in Swellendam.  We missed Julian who had Christmas in Houston and is flying to Florida tomorrow.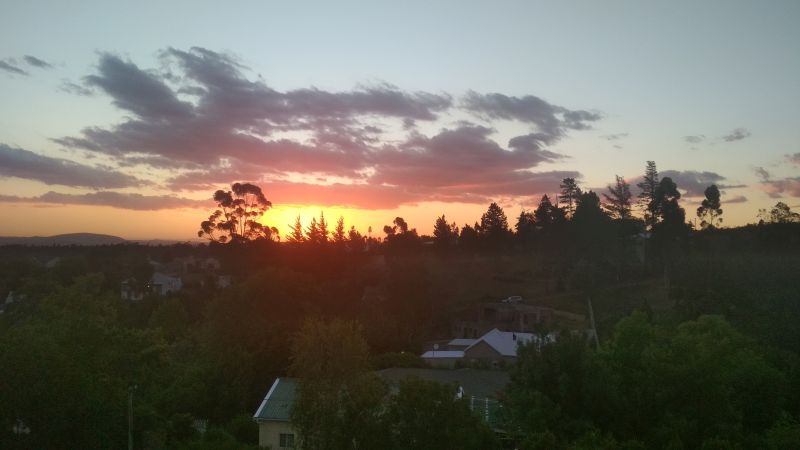 #995 of my 1000 thanks is that we get to celebrate Christ-mas and all it means for us as people who follow Christ. Jesus was born a King.  I am literally eternally grateful that I know Him as my Saviour.
Today David had some fun. He got this from the minister of the his church….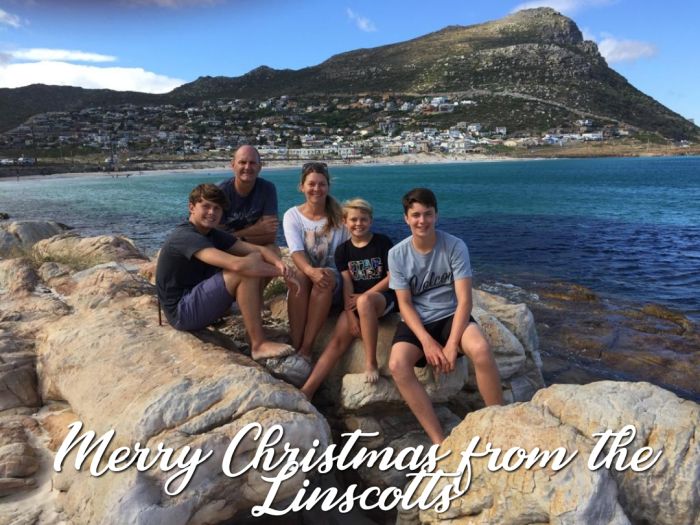 David put his photoshop skills to work and sent this back to them…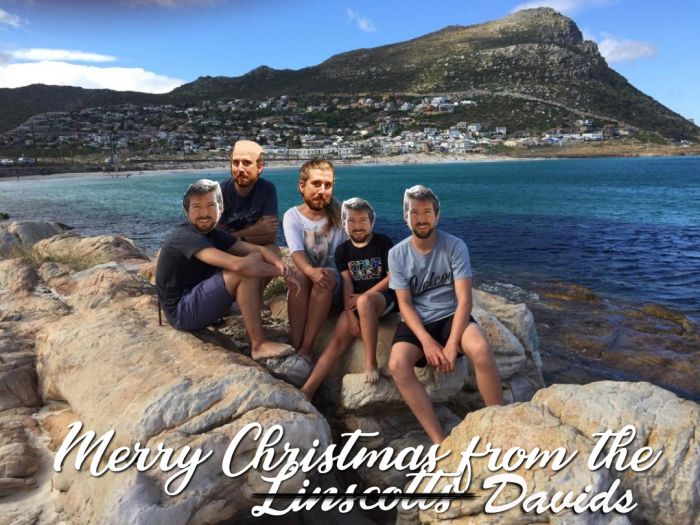 Kim Linscott said they were crying with laughter!  I know I wouldn't have thought of doing that!
Romans 15:13
May the God of hope fill you with all joy and peace in believing so that by the power of the Holy Spirit you may abound in hope.
These are the days.
Keep the smile going.
God bless you.
In His Grip,
Helga xx 🙂
Gym:
Rest
Braces:
Day 42.