I woke up early this morning (in Swellendam) and went walking with Adrian, Stacey and Elsie. The sun had just risen…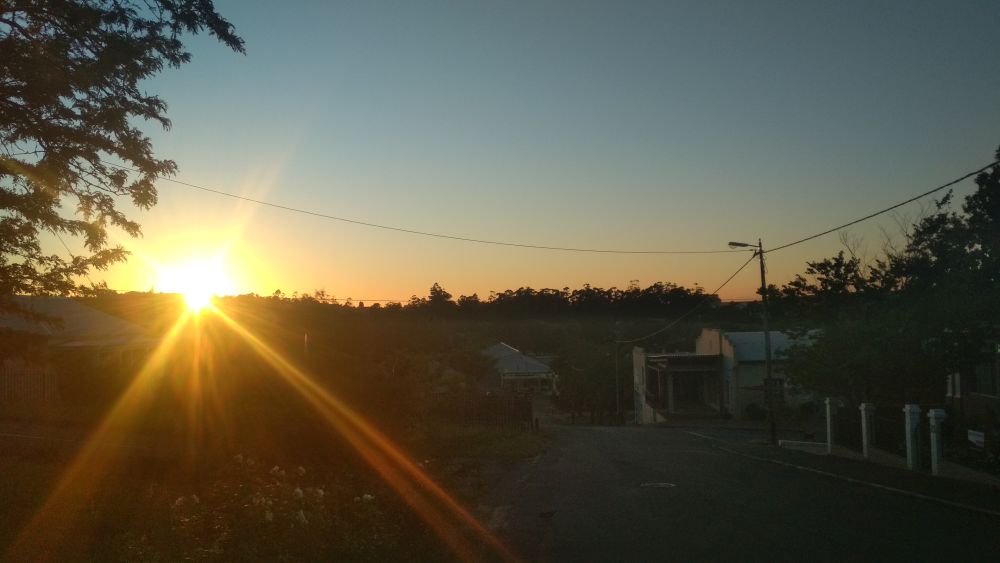 It was a beautiful morning. Swellendam is just stunning…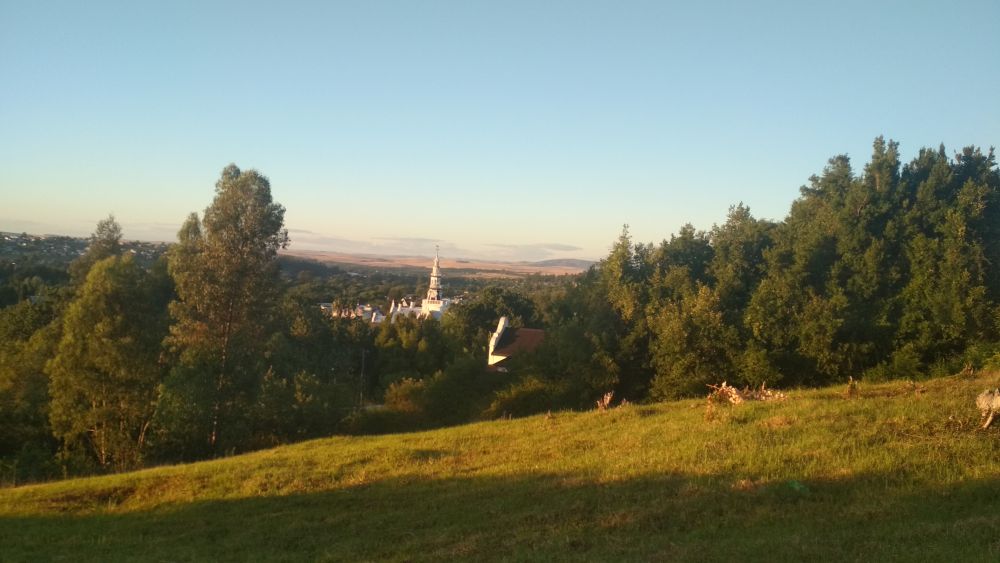 After our walk, we chatted for a bit with the family and then said our goodbyes and headed back to Cape Town. The most noticeable thing on the road was the amount of traffic heading out of the city. Endless cars were coming towards us from the direction of Cape Town. There were not nearly as many heading into CT and only one or two trucks. The journey was uneventful and we arrived home weather which was  cool and cloudy, even drizzling. During the course of the day it has rained which is wonderful!
This evening we had dinner at Saveur in Simon's Town, courtesy of David. Selfies are never perfect  but here is our Selfie at Saveur…Mike, me, Jess, Gerrie, David.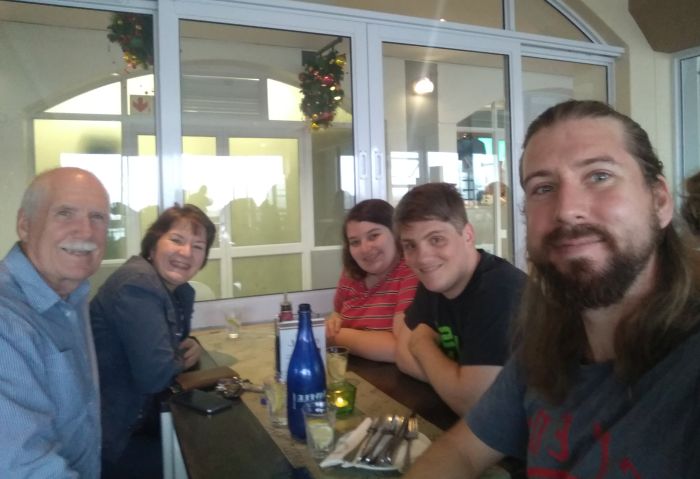 I chatted with Julian on whatsapp. He should be in Florida now. He had a good time in Houston.
What a blessing the rain has been in Cape Town today. This is the view of Simon's Town harbour…all misty and damp. Lovely! We are grateful!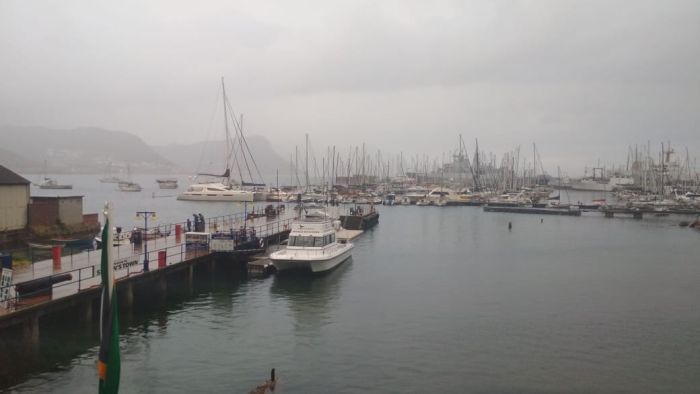 After dinner we came back to our home and had coffee and dessert. We also watched an episode of Our Planet. Just fascinating. I don't know how people can watch that and not believe in God as the Creator of the Universe.
#996 of my 1000 thanks….I've got the rest of this week off – only really go back to work in earnest week today/tomorrow!  I'm going to be spending some time setting some goals for next year.
Philippians 4:9
The things which you learned and received and hard and saw in me, these do, and the God of peace will be with you.
These are the days.
Keep the smile going.
God bless you.
In His Grip,
Helga xx 🙂
Gym:
35 minutes on the treadmill – 4.35 km.
20 minutes super circuit
5 minutes on the stepper.
30 minutes other machines and stretches.
Braces:
Day 43