Monday
Today was the day…
We walked to Kalk Bay to have dinner. It was a little windy but the views were as usual, absolutely stunning…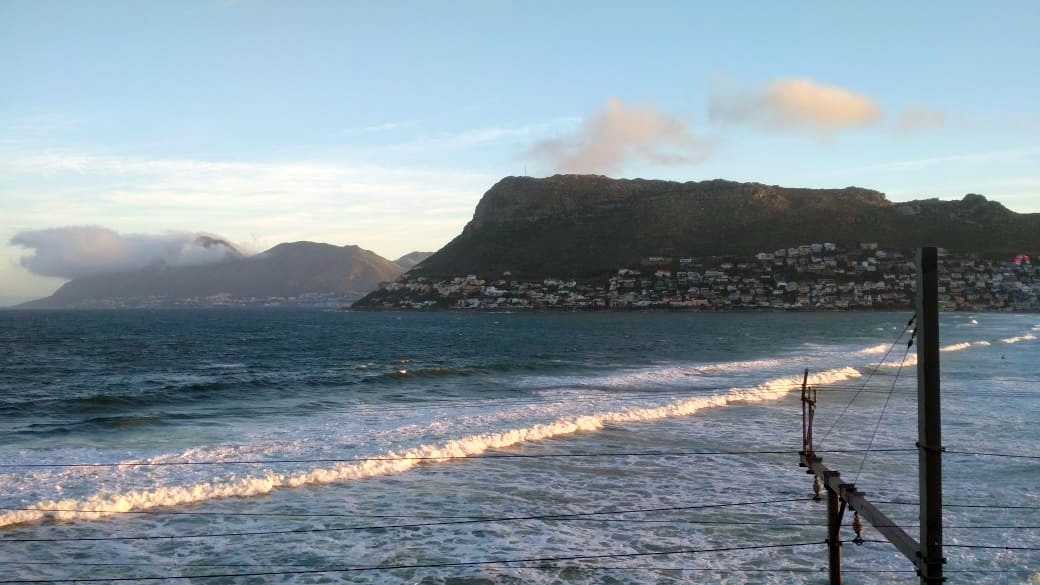 After dinner,  Mike jovially suggested we walk back again, so we did. I have done 16000 steps today. We walked back in the dark and it was such an experience looking up at all the houses lit up with evening routines unfolding. The funniest moment came when we walked past the Galley. It was completely deserted and dark. In the darkness, I could see a lump of something on the side walk. As I got closer, I walked around it saying out loud, "what's this?" It heard me, leapt up, gave a bark and rushed into the water of high tide. Our innocent approach had made a poor snoozing seal jump out of its skin!
We climbed the 34 steps of Sunny Cove bridge and up another 55 Sunny Cove steps. Then up our 50+ steps before tackling the rubble part of our access. We certainly worked off our dinner.
Today's photos of the build include the back of the house where the plastering is now drying before being painted…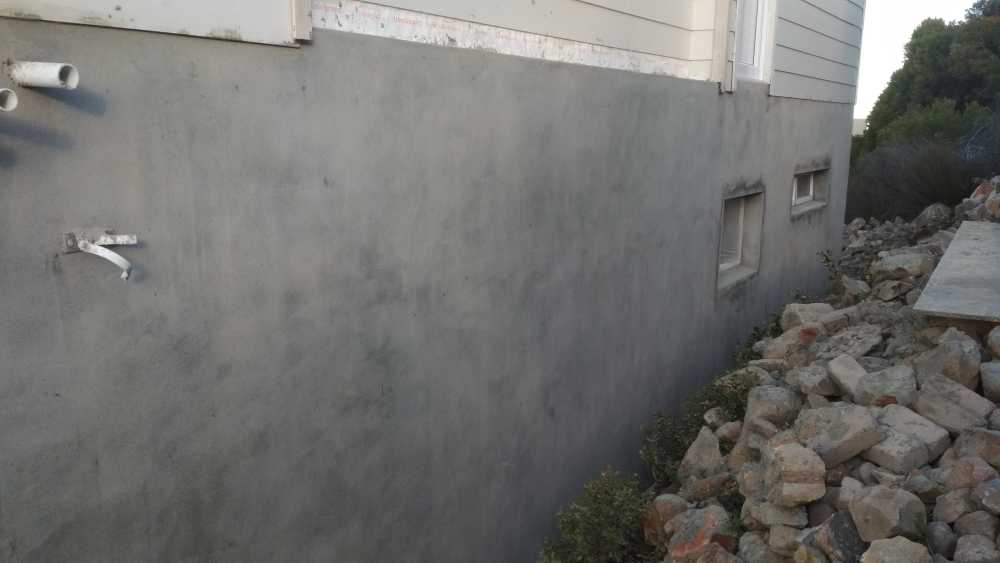 The access has been tidied up, not that you can see much from this picture of Julian and Mike tackling the rocky descent…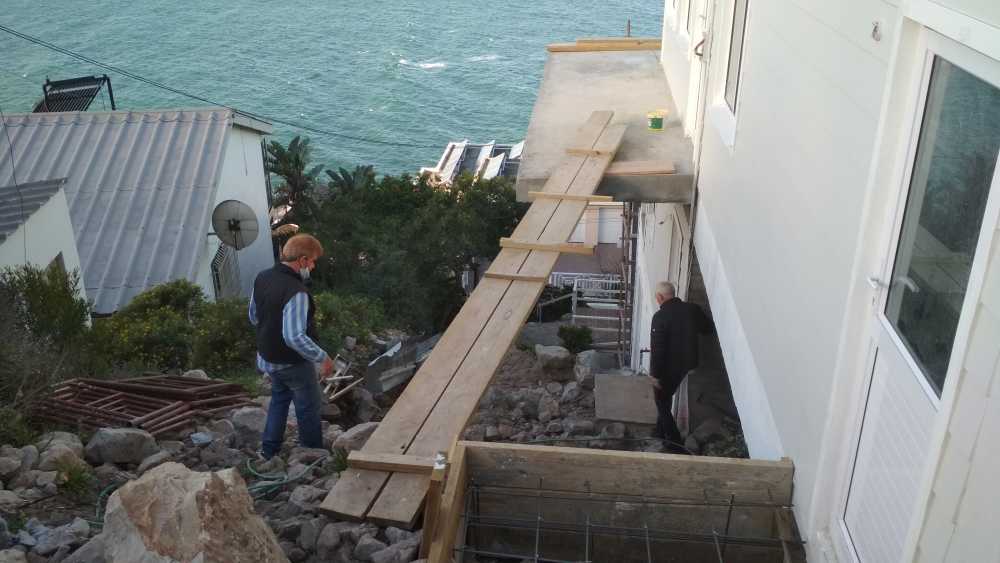 This one shows where the rubble ends and the stairs begin…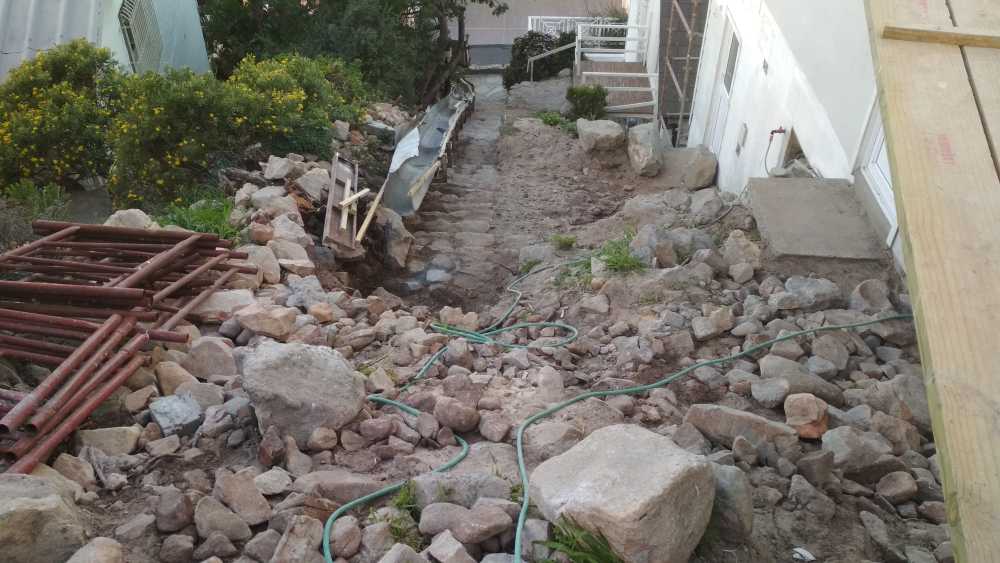 We are hopeful the rest of the stairs will be uncovered soon.
Meanwhile, inside, Mike and my floor got grout…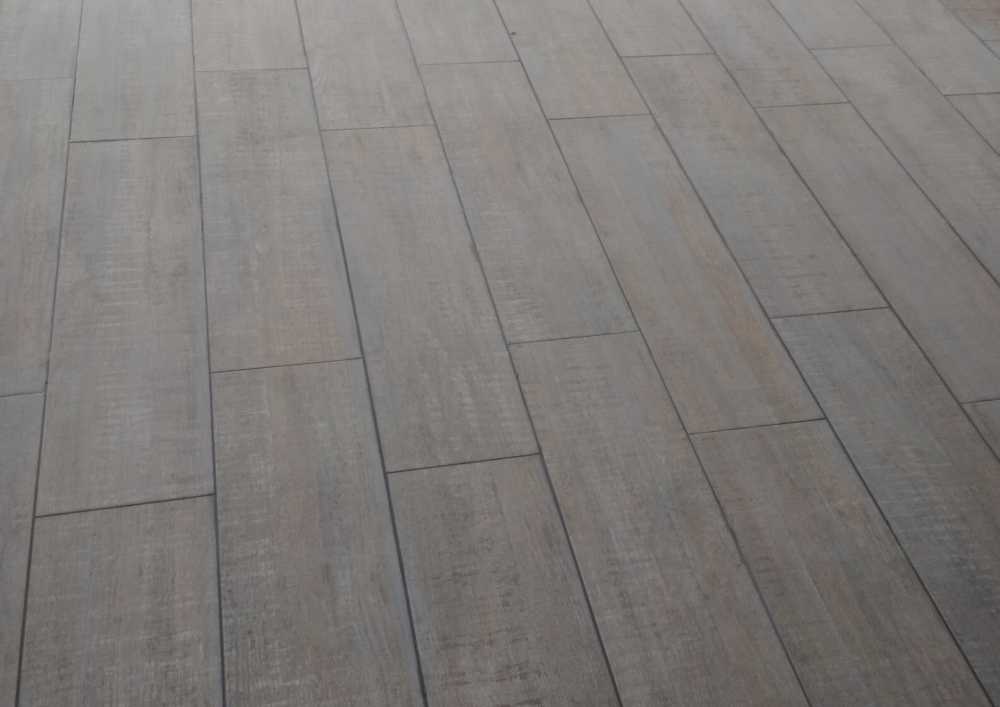 Our living area from the kitchen…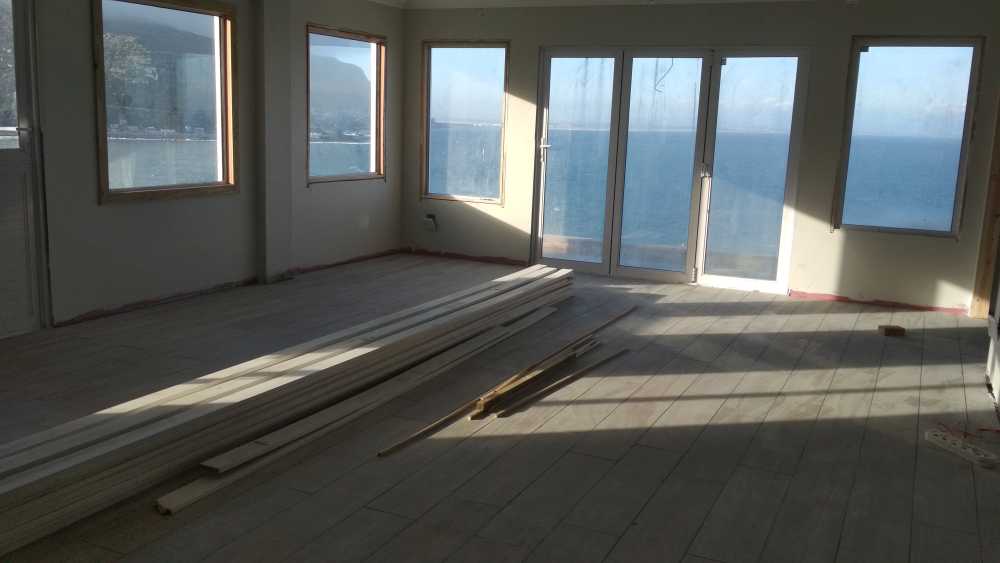 Our bedroom…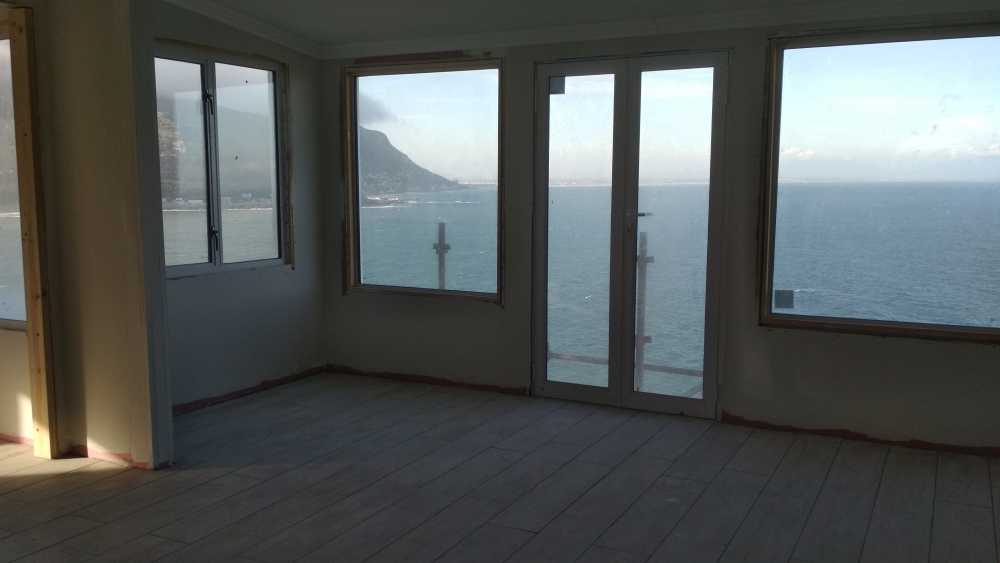 Looking from our bedroom windows through to the living area…there will be doors in the gap. When we have visitors they will be closed, but I can imagine a lot of the time, we'll leave them open.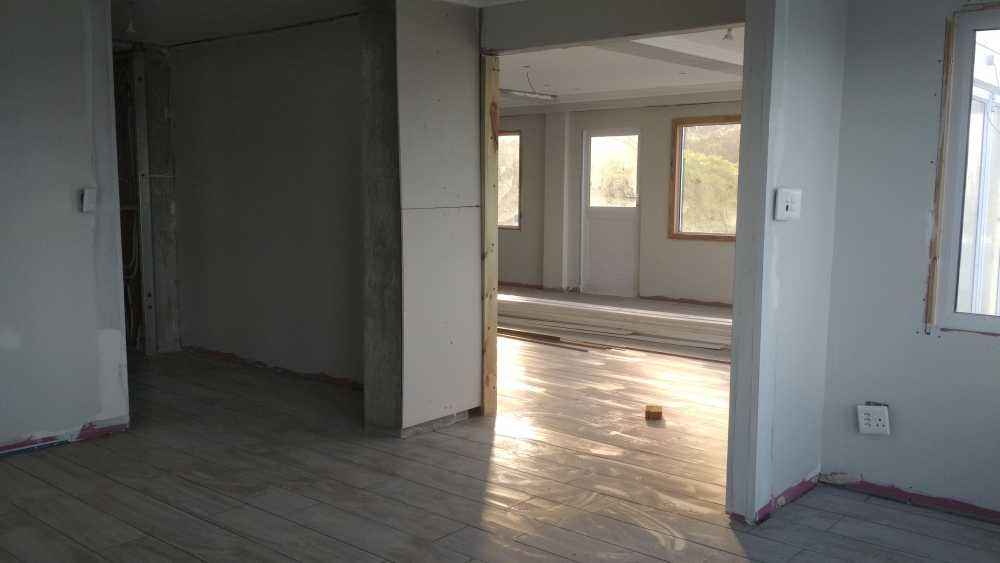 While the entire house is big, our apartment is 2 bedrooms and I feel as if I am scaling down, which is a good thing.
News of my sister is today she was moved out of ICU which is great. One day at a time.
Apparently there were only 30 new cases of Corona in the Western Cape over the last 24 hours. Can that be so? According to this it is…

Corona stats – South Africa – country-wide…
Friday 24th July – 13944 new cases (maximum we had in a day)– 250 deaths (245 771 recoveries/169 882 active) It's now three weeks since we had the day with the highest number of new cases.
Mon 17th August – 2541 new cases – 143 deaths (477671 recoveries/100233 active)
Tues 18th August – 2258 new cases (a new low) – 282 deaths (485468 recoveries/ 94412 active)
Wed 19th August – 3916 new cases – 159 deaths (491441 recoveries/ 92916 active)
Thurs 20th August – 3880 new cases – 195 deaths (497165 recoveries/90153 active)
Friday 21st August – 3398 new cases – 212 deaths (500102  recoveries/90393 active)
Sat 22nd August – 3707 new cases – 144 deaths (50412 recoveries/89931 active)
Sun 23rd August – 2728 new cases – 72 deaths (506470 recoveries/90244 active)
Total cases: 609773  Total deaths: 13059
Proverbs 8:11
Wisdom is more precious than rubies, and nothing you desire can compare.
The best is yet to come.
Keep the smile going.
God bless you.
In His Grip,
Helga xx 🙂
Braces:
1 year and 285 days