Tuesday
Today was the day I tried to get a car licence disc renewed. I thought going at lunchtime would be a good idea. I got there at 1:40pm and the queue was out the door, past the library entrance, down the side of the library, in front of the Civic Centre entrance and round the side of the Civic Centre. There were at least 40 people in the queue…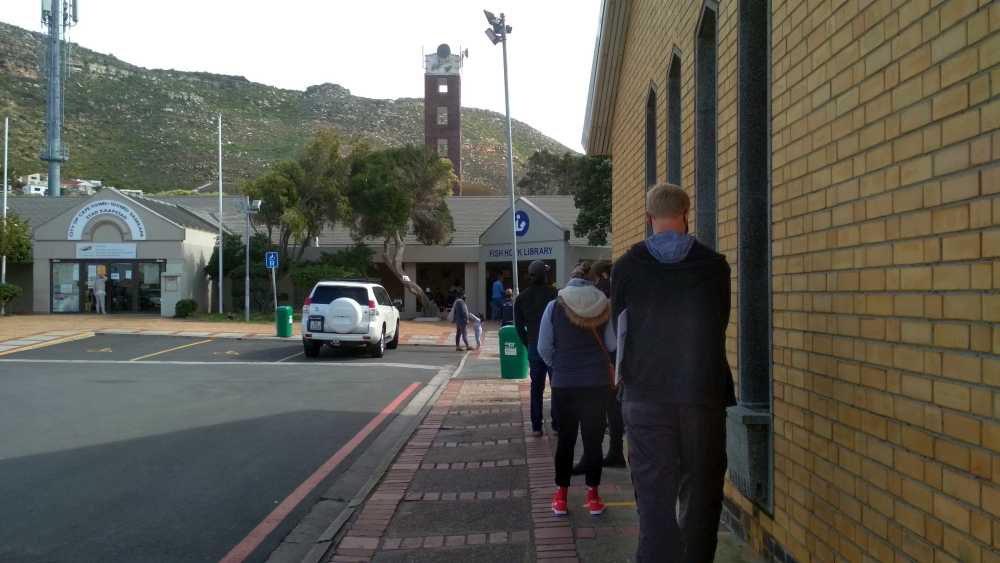 And this was 'short' in terms of what it has been. After I stood for 45 minutes, moving about ten people, I went to the entrance and asked a few questions. By then it was 2:30pm and we had been told the tellers close at 3:30pm. If you are not in the building by then, you need to go home and come another day. I asked if I should come tomorrow morning at 8am – the man said, "then the queue will be to the tennis courts!"
I went to the (weary looking) people at the front of the queue and cheerfully asked how long they had been waiting. "What time did you arrive?"
"Ai," most sighed. Some shook their heads with fatigue. "Since 9am this morning" they said!
There was no chance of me getting close to the front door in an hour, so I gave up. I have until Monday and I can tell you that it's not going to happen. I'll wait til things have calmed down and try again. There is one option I may try…it's going to rain this week. If I get up really early on the rainy day, I may encounter a shorter queue and get it done a bit quicker. The reason for the chaos is because all car licences that fell due during lockdown were given until Monday 31st August to be paid. Everyone is now trying to get it done. I tried navigating an online payment with no success.
I also learned if you are a pensioner you get in a faster moving queue. When I suggested this to Mike, he was less than enthusiastic!
Julian returned to Johannesburg today.
Oh oops, I hit publish instead of 'save draft!' hence the sudden ending! (Thanks Anne for the message!)
Here's the rest…
We went down to Echo and the main change for the day…the large front door step has been cemented…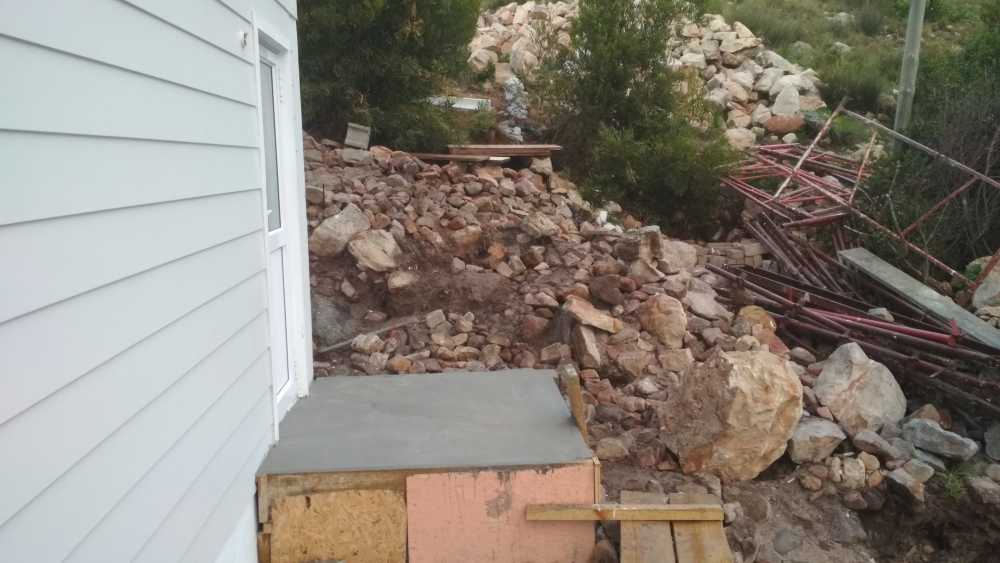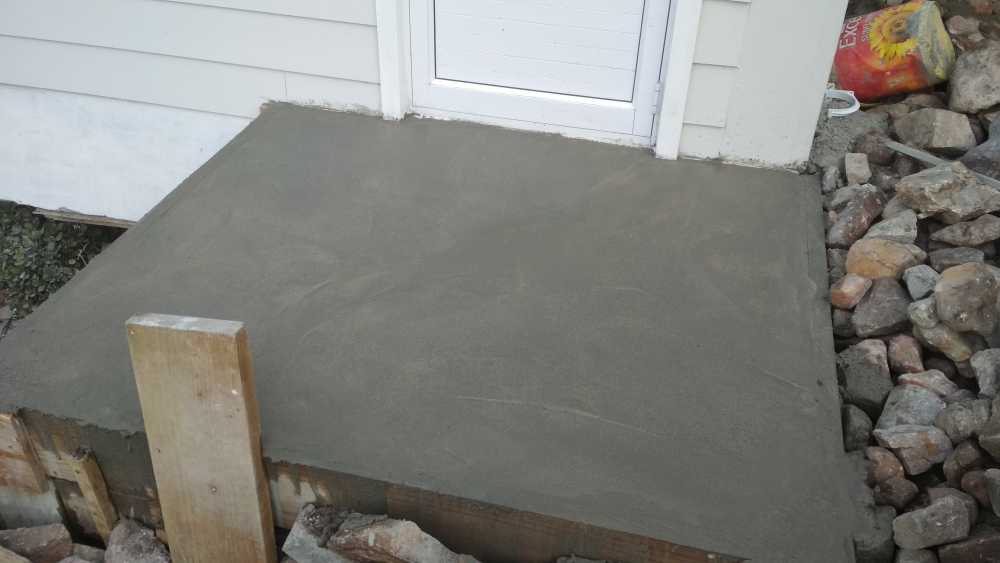 Home, dinner, finish the blog!
Corona stats – South Africa – country-wide…
Friday 24th July – 13944 new cases (maximum we had in a day)– 250 deaths (245 771 recoveries/169 882 active) It's now three weeks since we had the day with the highest number of new cases.
Tues 18th August –2258 new cases – 282 deaths (485468 recoveries/ 94412 active)
Wed 19th August – 3916 new cases – 159 deaths (491441 recoveries/ 92916 active)
Thurs 20th August – 3880 new cases – 195 deaths (497165 recoveries/90153 active)
Friday 21st August – 3398 new cases – 212 deaths (500102  recoveries/90393 active)
Sat 22nd August – 3707 new cases – 144 deaths (50412 recoveries/89931 active)
Sun 23rd August – 2728 new cases – 72 deaths (506470 recoveries/90244 active)
Mon 24th August – new recent low 1677 – 100 deaths (516414 recoveries/ 81717 active)
Total cases: 611450  Total deaths: 13159
Ecclesiastes 2:13
Wisdom is better than foolishness, just as light is better than darkness.
The best is yet to come.
Keep the smile going.
God bless you.
In His Grip,
Helga xx 🙂
Braces:
1 year 286 days