I'm not quite sure who owns the little Portuguese Island but tourism on this tiny uninhabited place just off Inhaca is certainly dominated by what they call the MSC Beach Club. Overnight we arrived in the bay and anchored..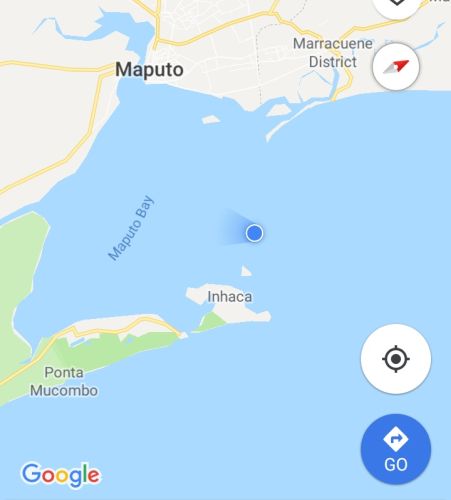 And that's where we are tonight. Early this morning, boats arrived to take us to the little island just between Inhaca and the ship.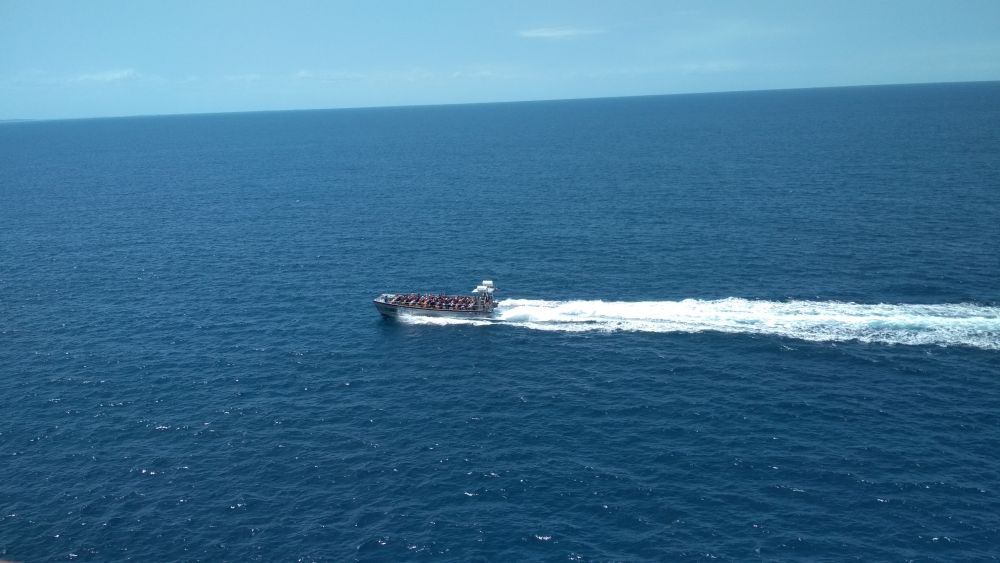 The trip was  8 minutes. This is our boat about to disembark….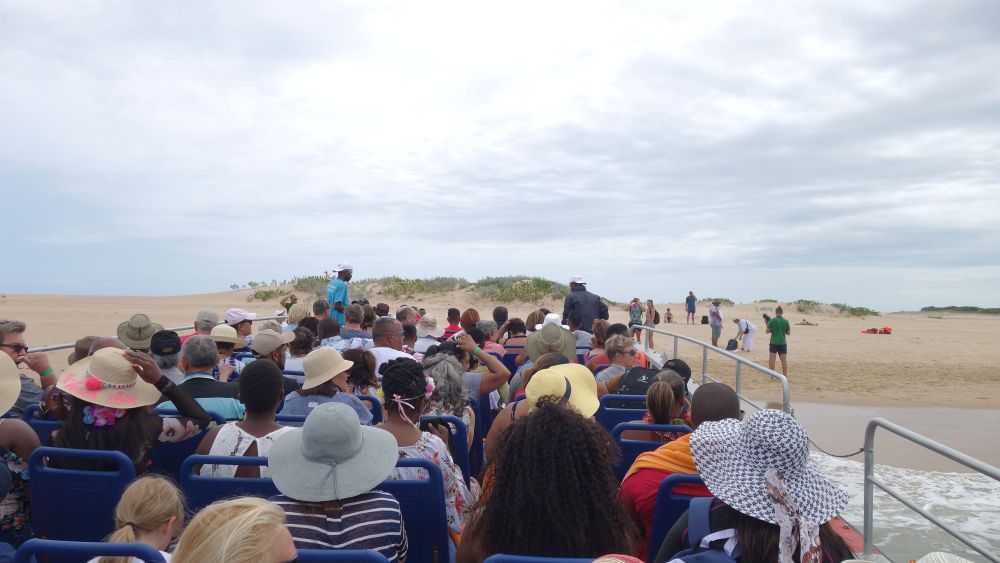 The boat drives up onto the beach and small steps lead down into the shallow water.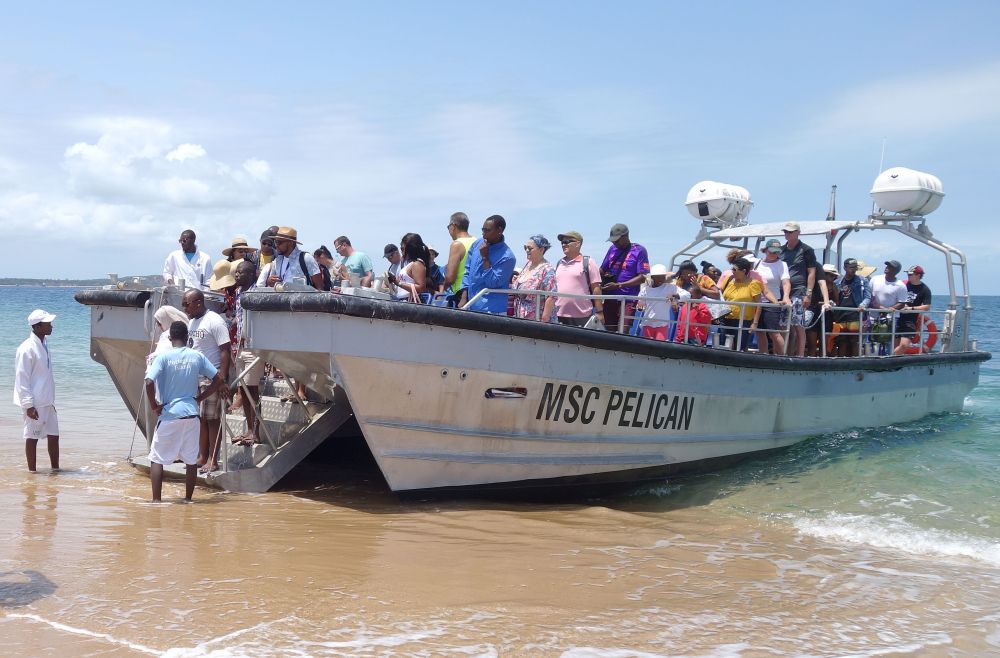 We walked along the beach and up to the Beach Club…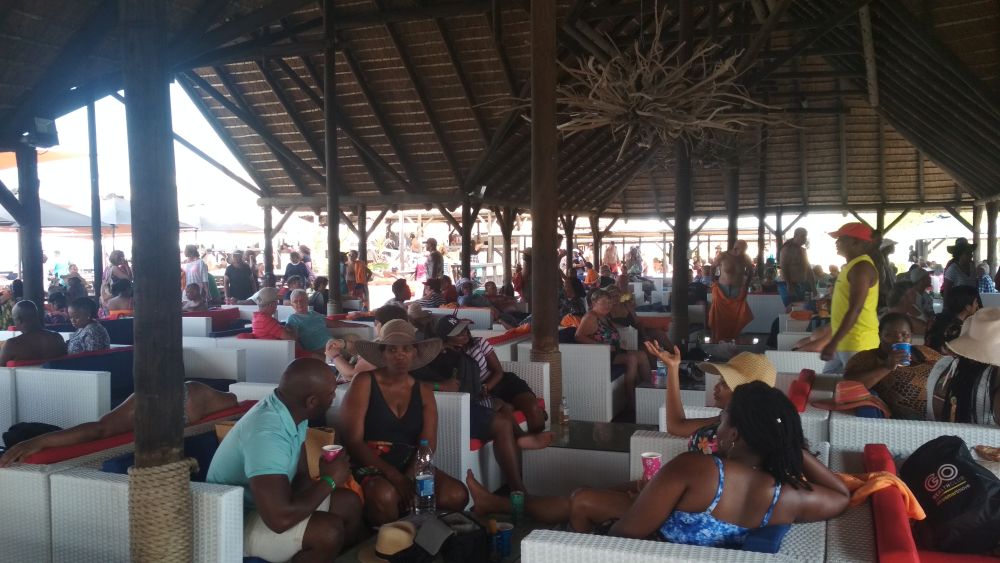 We found ourselves a spot and then went swimming. The water was warm and flat. It was a pleasure to swim.   We relaxed for a bit…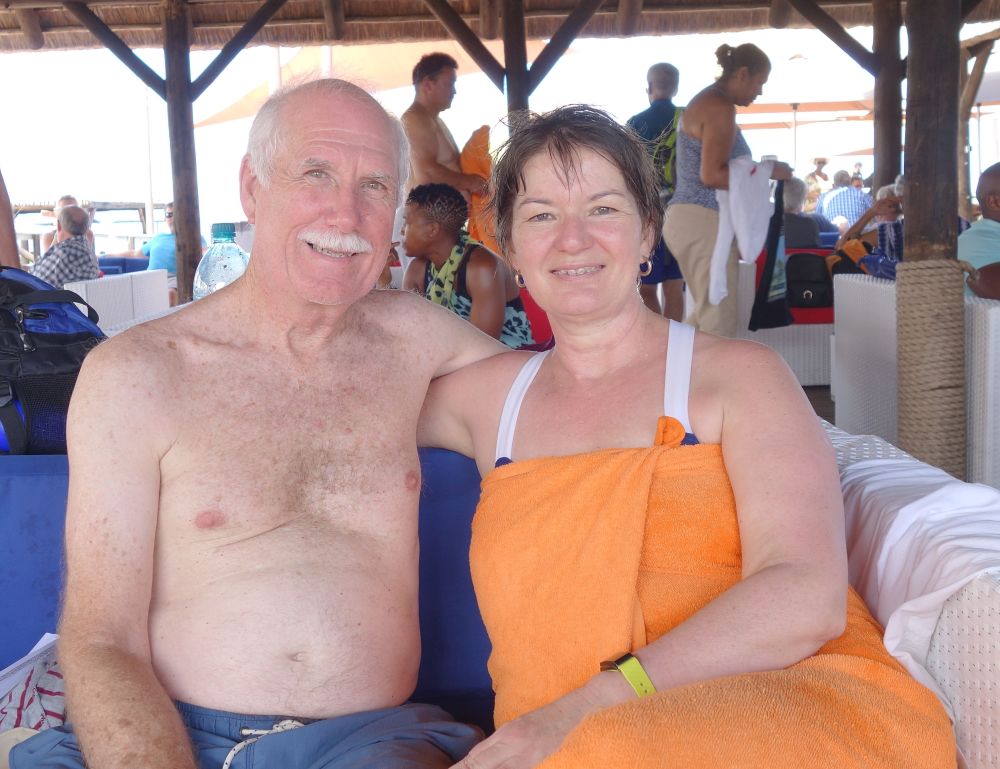 And walked up the beach…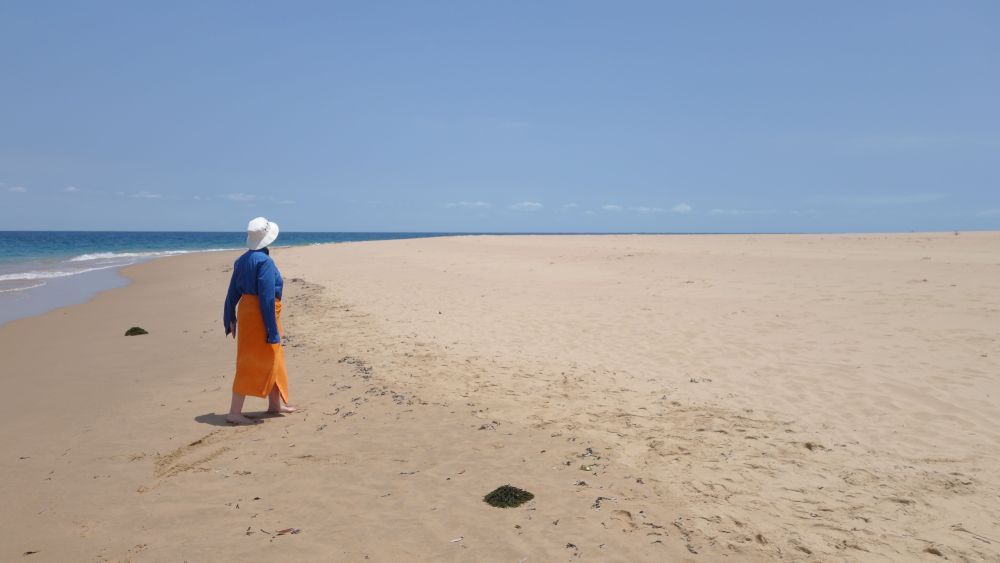 The sun was hot and the sky blue. Not much wind. It was a beautiful day. The trip back was amazing. This is the ship from our boat…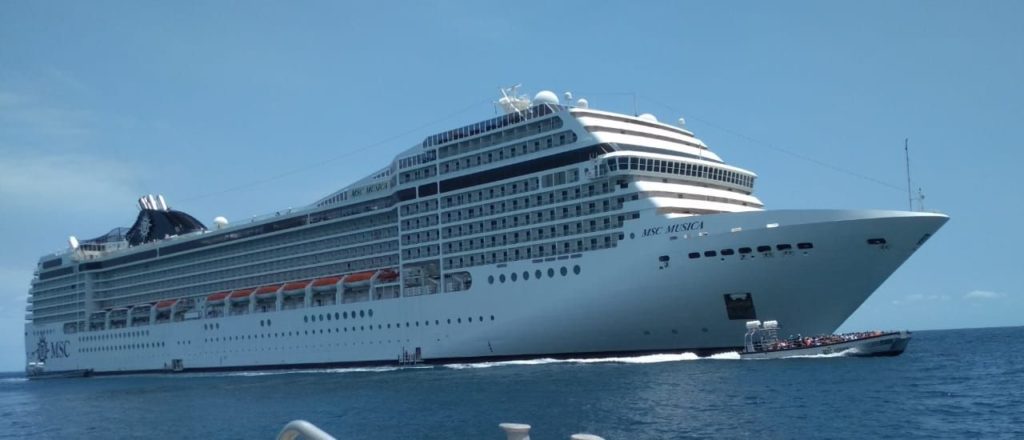 It's huge from close up…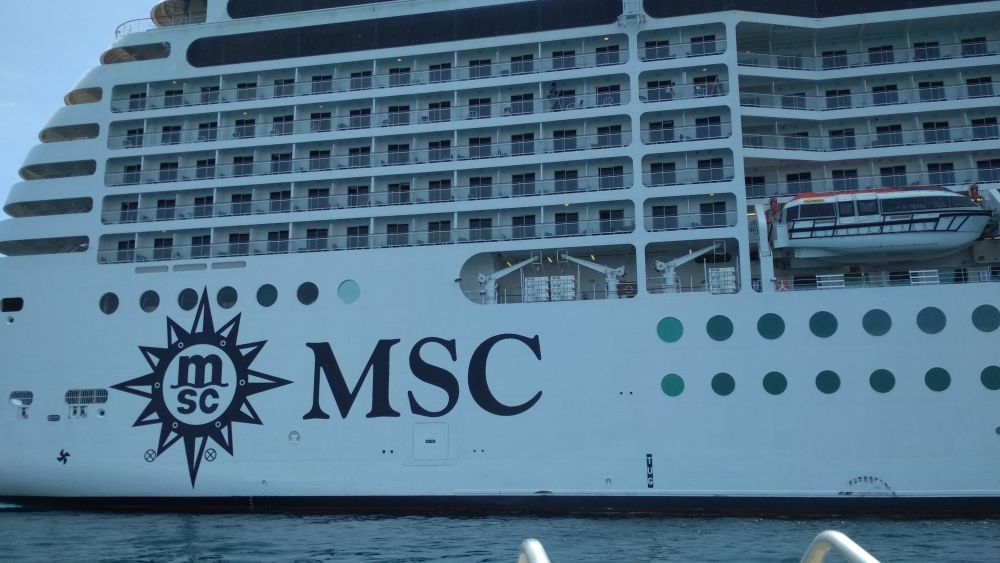 Back on board, we enjoyed an iced coffee and this afternoon I slept!
This evening we enjoyed dinner in the main restaurant. You won't believe what happened. Julian, Mike and I were sitting at our table when in the middle of the meal, a lady was escorted to our table and the waiter pulled out the 4th seat for her. She was traveling alone and didn't have a formal table allocated. She is Hindu but goes to Rivers Church in Johannesburg every other week. Twice a month she goes to Temple. As we got to know her, it turns out she works right opposite Julian's Norwood outlet. No chance her arrival was a coincidence.  We'll probably see her again tomorrow evening.
Talking of tomorrow, we expect a quiet day on the ship. It heads back to Durbs tomorrow afternoon.
John 14:2-3
"In My Father's house are many mansions. I go to prepare a place for you. And if I go and prepare a place for you, I will come again and receive you to Myself; that where I am, there you may be also.
What a promise and a hope.
These are the days.
Keep the smile going.
God bless you.
In His Grip,
Helga xx 🙂
Gym:
Throughout the day, I did 10000 steps. It included 25 minutes on the treadmill.
Braces:
Day 78