2-27pm
A good day!  The Rise and Shine show was cooking on high this morning. We motored through a whole host of topics from the US financial woes with Glen from Texas, to great photography tips with Wayne,  Raymond Cilliers on his Bible college and a 'biggie' – Professor Tim Noakes talking about Lance Armstrong! Here is the link for that conversation….
Professor Tim Noakes talking about Lance Armstrong and doping in cycling
Home in time to turn on the telly and find this wonderful news…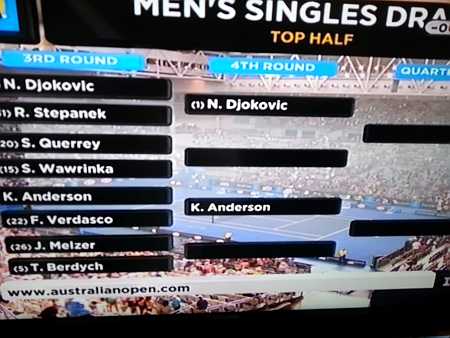 South Africa's Kevin Anderson BEAT 22nd seed Verdasco to advance to the 4th round of the AUSTRALIAN OPEN! 🙂  🙂  🙂  I hope Melzer beats Berdych.
Peter and I then headed for to Muizenberg where we went to see the Rhodes Cottage Museum.  It's entry by donation and well worth it. A little journey into the past. This is CJR's bedroom…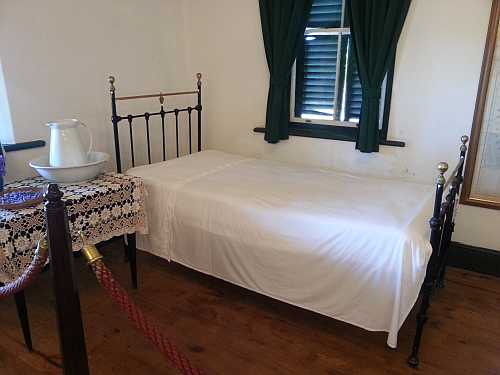 This is a portrait of him on the wall of his bedroom….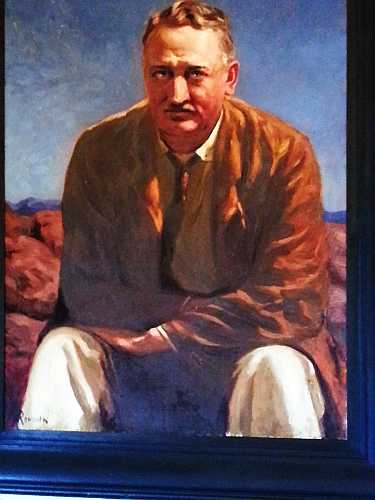 And this is the view from his bedroom window…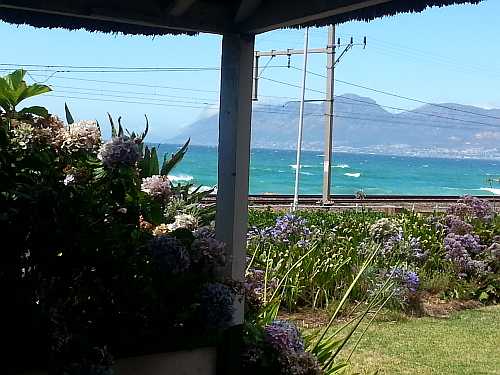 After a good visit, we went up the road to the Cafe Labia for a quick cup of coffee. The view from the gardens is splendid..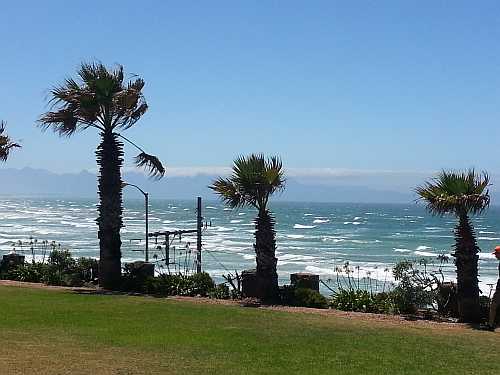 And here is Peter…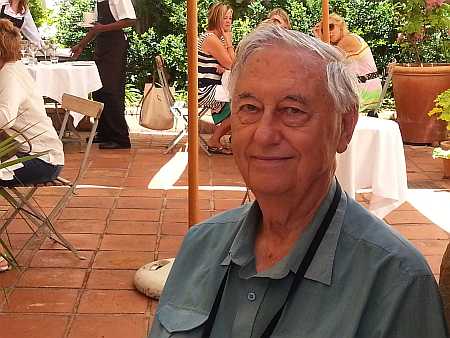 After we got home, I had a wonderful phone call from Stacey! Aaaah, my darling daughter! I miss her so. Life has been so active for me, I have not been chatting to her nearly enough online. It was so lovely to hear her voice.  🙂
I also picked some of the grapes…here is some of the 2013 van Niekerk Table Grape Harvest ….delicious (Granny is busy mowing her way through a bunch!)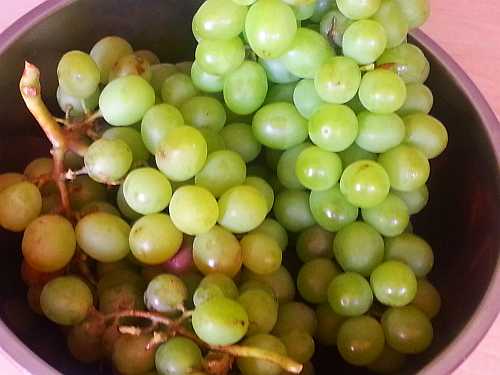 The words of Jesus in John 15 "I am the true vine, and my Father is the vinedresser. Every branch in me that does not bear fruit he takes away, and every branch that does bear fruit he prunes, that it may bear more fruit. I am the vine; you are the branches. Whoever abides in me and I in him, he it is that bears much fruit, for apart from me you can do nothing."
The vine is a good reminder to be fruitful!
Aah, weekend, sigh, feels good already!
God bless you enormously.
In His Grip,
Helga xx 🙂