Friday
Today was the day…
We woke up quite late. There had been rain overnight, but the morning dawned partly cloudy with the sun shining. There was no wind. I had no appointments so I put on my "retired hat" and Mike and I went to the beach. The water was 12C but flat, making it perfect swimming sea. I swam 2km and then sat on the bench in the sunshine. Good to be retired!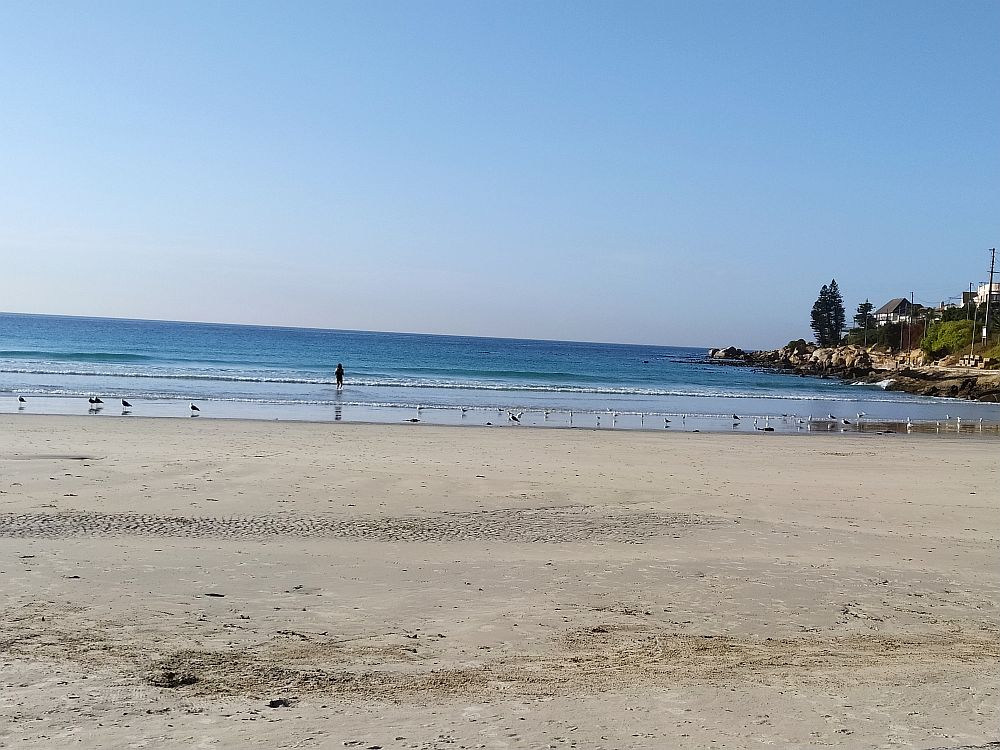 We got home close to 10am.  A short while later, a prior guest contacted me to find out if we have accommodation. The cottage is free, so we offered him that and Mike and I put on our Airbnb hat and went down to tweak it before his arrival.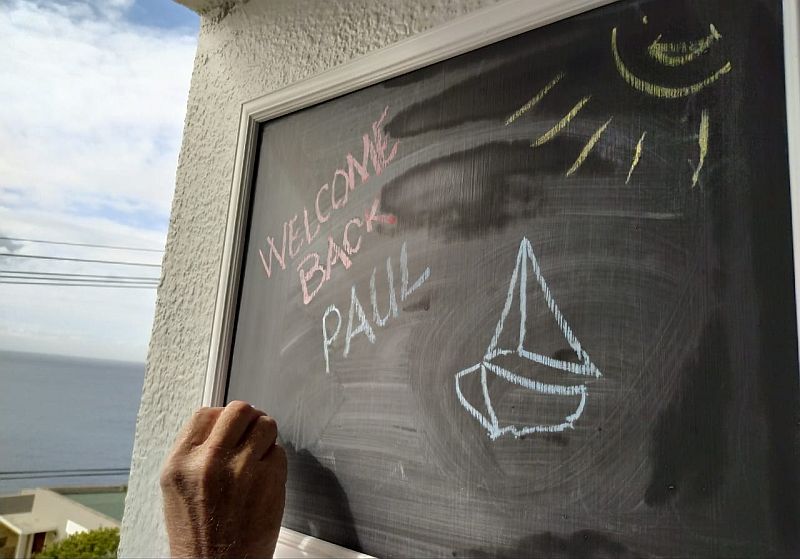 Mike also sorted out all the keys today.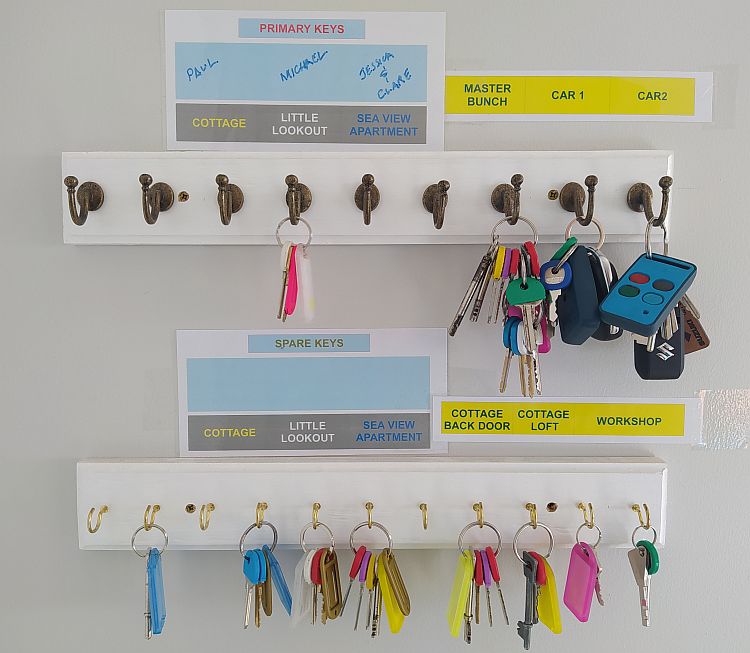 He did such a good job, I showed him the linen cupboard, hoping he would get the same inspiration. He didn't bite! I guess that's my challenge.
My third hat mainly this afternoon was regular online work.
We are fully booked the weekend with the cottage occupied, a new guest coming into the Little Lookout tomorrow and the girls in the Sea-View apartment staying on the weekend. It's good to be full.  It's been super slow for May, so we are appreciative for each booking.
Psalm 143:10
Teach me to do your will, for you are my God; may your good Spirit lead me on level ground.
The best is yet to come – we are only passing through.
Keep the smile going.
God bless you.
In His Grip,
Helga xx 🙂