Friday! The days have just merged and some days I'm not sure what day it is. With work very slow now, it doesn't matter what day it is! This morning I did almost an hour of work before we met for breakfast at 9am. It is so very nice to have Julian staying with us (in Granny's cottage) while his daughter and son-in-law stay at Echo, which is also where David lives. So Julian came over at 8am for coffee and then we left together for the coffee shop. After breakfast, I left them chatting and went and did a shop which was a great use of time. As I was leaving the store, Mike and Julian were walking towards me.
Three days before Christmas.
Around noon I went to gym and then enjoyed a lazy afternoon before preparing an early supper. Tonight a couple of them are off to see Star Wars, while Julian and I will go for a walk. That is about to happen!
These days one of my great pleasure is to watch the birds feeding. Apart from the regular Cape white-eyes and long-beaked sun birds, new visitors are a couple of fat Cape sparrows. (Photo from Wiki)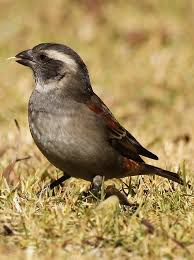 For the rest, there are far more of them and they are enthusiastic!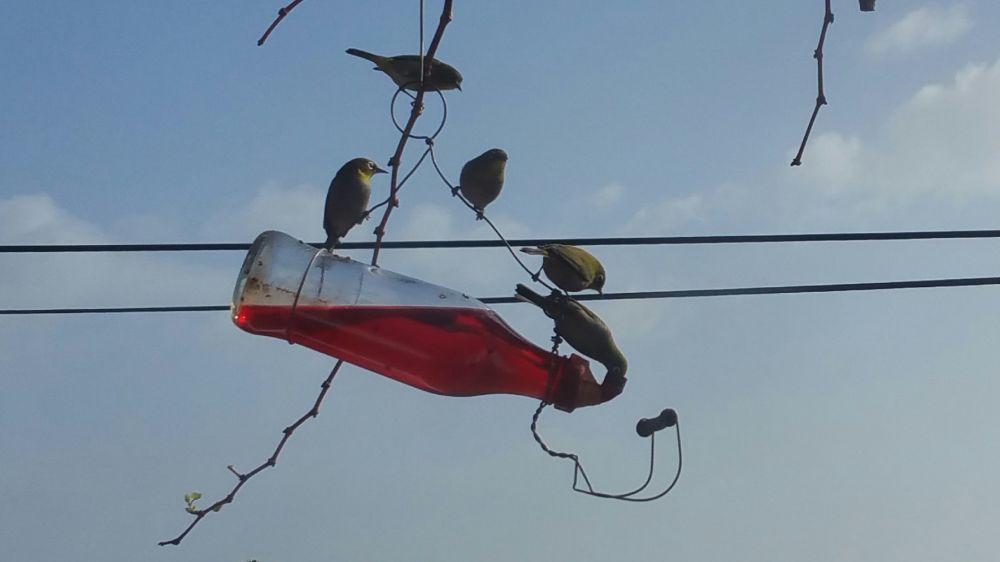 Our water bill arrived today. It's back to normalish. R32 which is a relief.
So, the blog was put on hold and off we went to the beach for a walk. We crossed the Sunny Cove Bridge onto the cat walk. This is looking out from the bridge, over Sunny Cove station…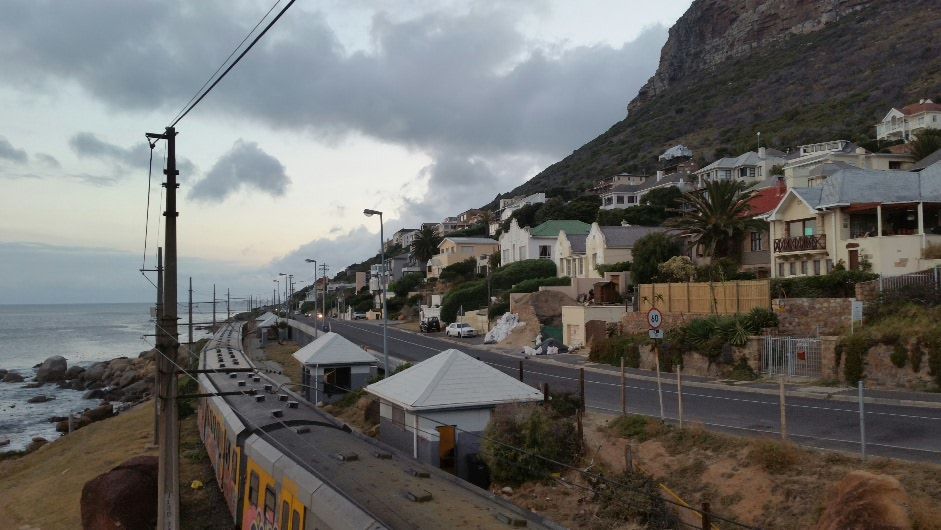 And this is looking over the cat walk to Fish Hoek beach.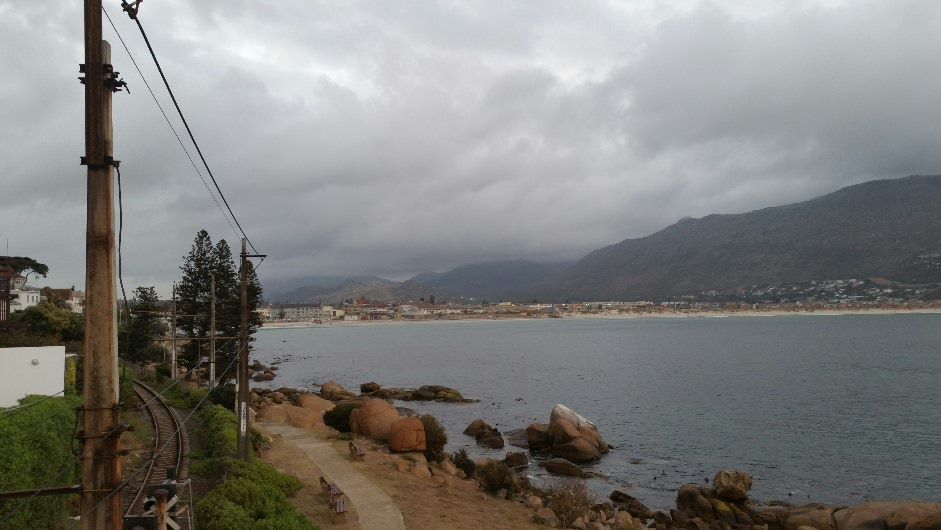 It was a lovely walk.
#515 of my 1000 thanks is that a call Julian had been waiting for came through. It was from Canada and there was a possibility that the company would have closed early for the long weekend, but the call came. Yay!
Today I read Psalm 141.
Psalm 141:3
Set a guard over my mouth O Lord; keep watch over the door of my lips.
A prayer I should pray every single day.
These are the days!
Keep the smile going.
God bless you.
In His Grip,
Helga xx 🙂