Sunday
Today was the day…
…that the guests in the cottage checked out. They were the Russian couple from St Petersburg and were our first international couple. They stayed 3 weeks. They left the place in immaculate condition and even started the linen in the washing machine, so all I needed to do was put it on the line. That was super helpful. Next guests, Michelle and her husband, arrive on Friday. Michelle used to listen to me on CCFm.  They are staying 4 nights. Then the next weekend, we have another couple coming for 4 nights. Friday 1st October guests arrive for 10 nights. They are our first returning guests and booked directly with us. The goal for this week is to get the upstairs renovation finished so we can open up bookings for 5 people. The upstairs has its own entrance. This is the view from that patio…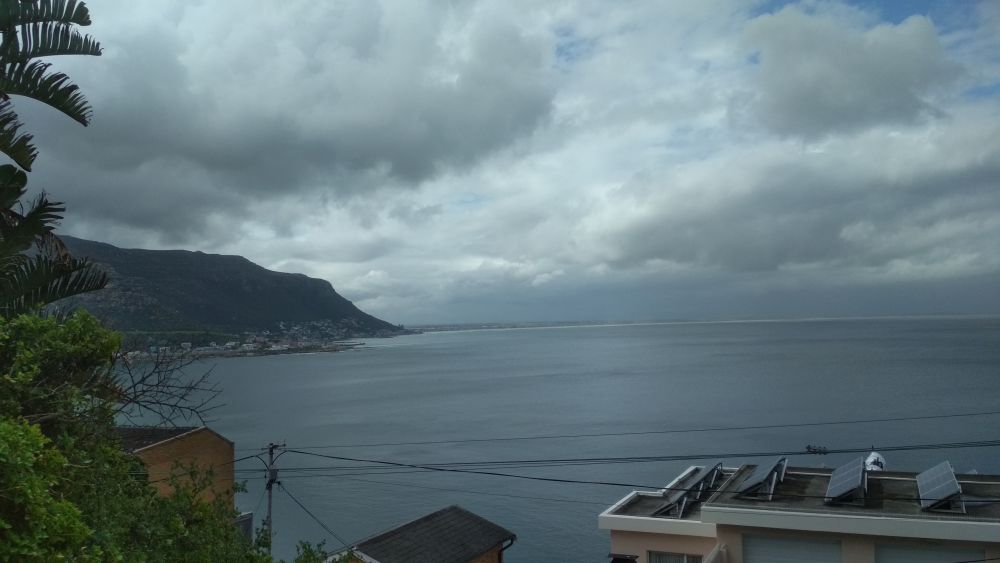 It was a rainy morning but this afternoon it cleared and tomorrow looks like it will be fair. Philip van der Walt took this amazing photo from the Clovelly side of Fish Hoek beach. Spring for sure!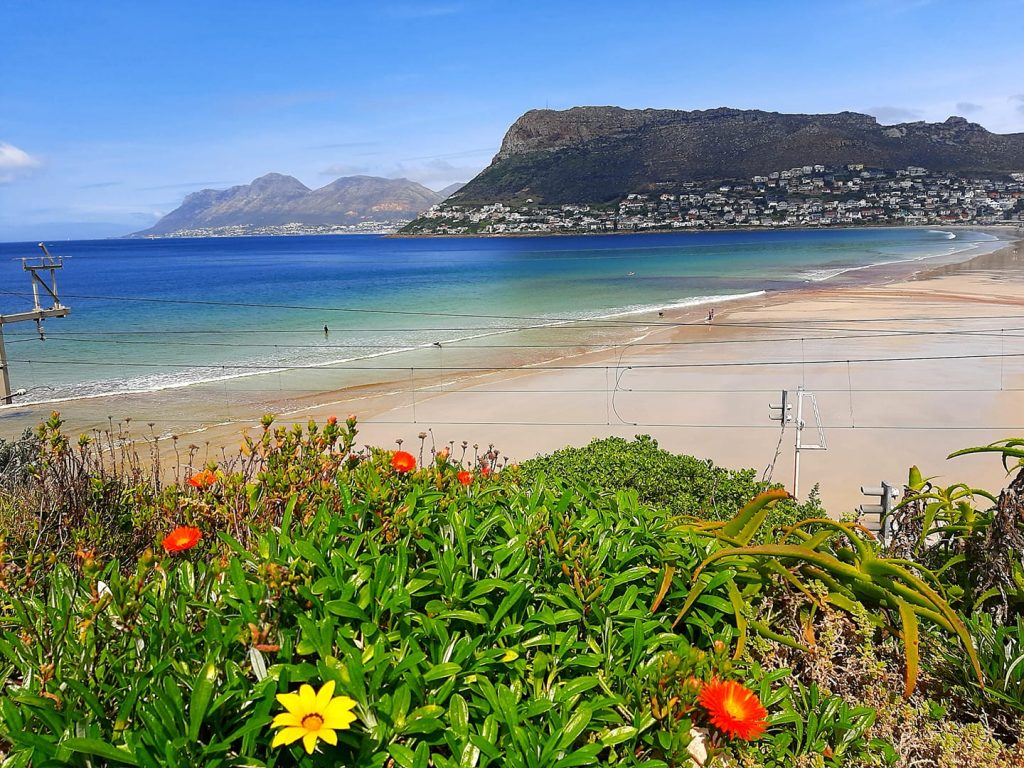 We had a late afternoon dinner and then walked to the end of Fish Hoek beach and back. Now I'm going to do a little work before settling down for some TV.
New week.
Isaiah 58:9
You shall call and the Lord will answer; you shall cry, and He will say, "Here I am."
The best is yet to come – we are only passing through.
Keep the smile going.
God bless you.
In His Grip,
Helga xx 🙂