Sunday
Today was the day…
We got up early and walked to the beach. On getting home we had coffee and rested. I shopped, cooked and David came for lunch. In the late afternoon we went up the mountain behind us to see how Rob was coming along with clearing his land. Getting any form of structure up there is going to be a mission, but that's what we said of our house. Where there's a will there's a way. He has cleared a space which is flattish. It is next to a grove of trees which is very pretty.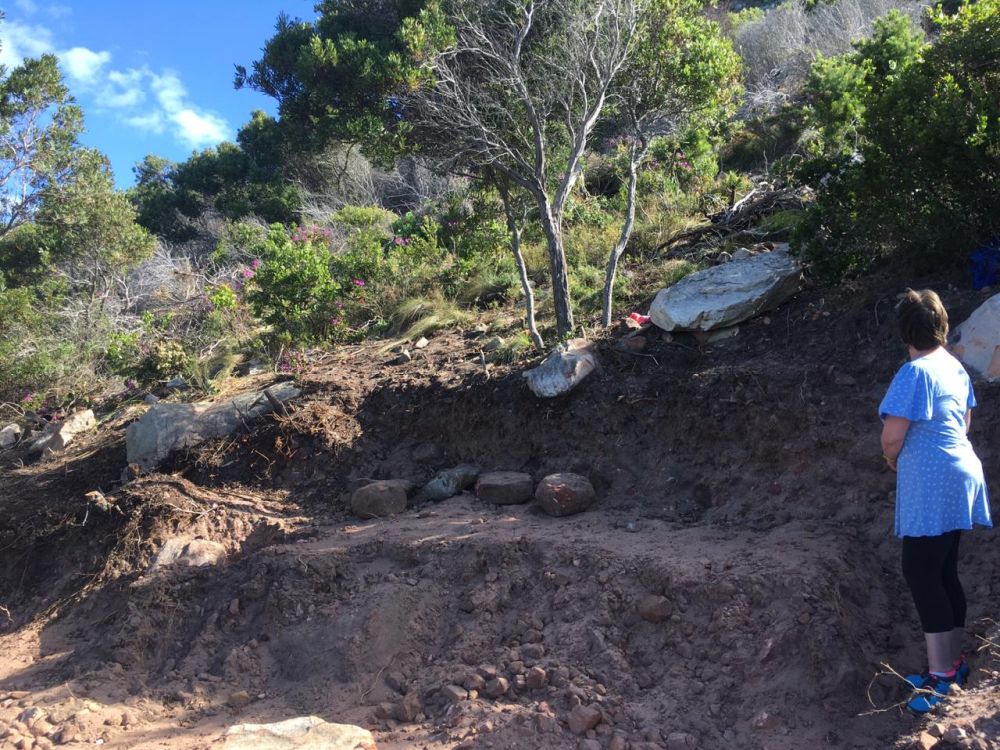 The view from up there is pretty spectacular…
It's going to be interesting to see it go up, if it does.
I also got some work done and now I am powering down for a quiet evening.
Covid numbers in the Western Cape –620 new cases over the last 24 hours
Covid 19 stats – South Africa –
Friday 24th July – 13944 new cases (maximum we had in a day)– 250 deaths (245 771 recoveries/169 882 active)
Sun 15 Nov – 1842 new cases – 35 deaths (693467 recoveries/37316 active)
Mon 16 Nov – 1245 new cases – 73 deaths (695496 recoveries/36459 active)
Tue 17 Nov – 1987 new cases – 118 deaths (696820 recoveries/37004 active)
Wed 18 Nov – 2888 new cases – 124 deaths (701534 recoveries/35054 active)
Thur 19 Nov – 2514 new cases – 115 deaths (702544 recoveries/36443 active)
Fri 20 Nov – 3105 new cases – 88 deaths (707040 recoveries/34964 active)
Sat 21 Nov – 2646 new cases – 86 deaths (707784 recoveries/36780 active)
Total cases: 765409  Total deaths: 20845
Psalm 59:17
To You, O my Strength, I will sing praises; for God is my defense, my God of mercy.
The best is yet to come.
Keep the smile going.
God bless you.
In His Grip,
Helga xx 🙂
Braces:
2 years and 9 days