Saturday
Today was the day…
We went to take a look at the house on the rocks at Kalk Bay. Only when we moved to our new house on Fish Hoek mountainside did we notice this house.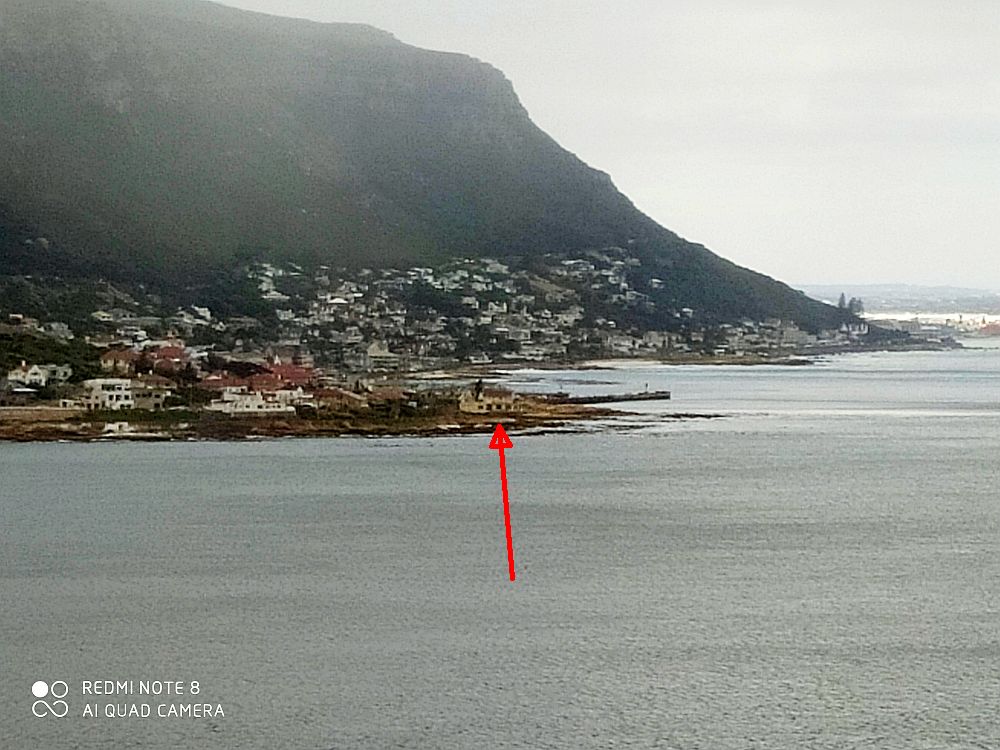 In all the many times I've walked that way, I've never seen it. Today we decided to park in Fish Hoek and walk to Kalk Bay for breakfast. With the Western Cape's Covid numbers dropping, I finally felt confident to venture out to a restaurant to sit down and eat. And I wished Julian were with us. We will have to do this again next weekend when he is here.
We walked past Wooley's tidal pool…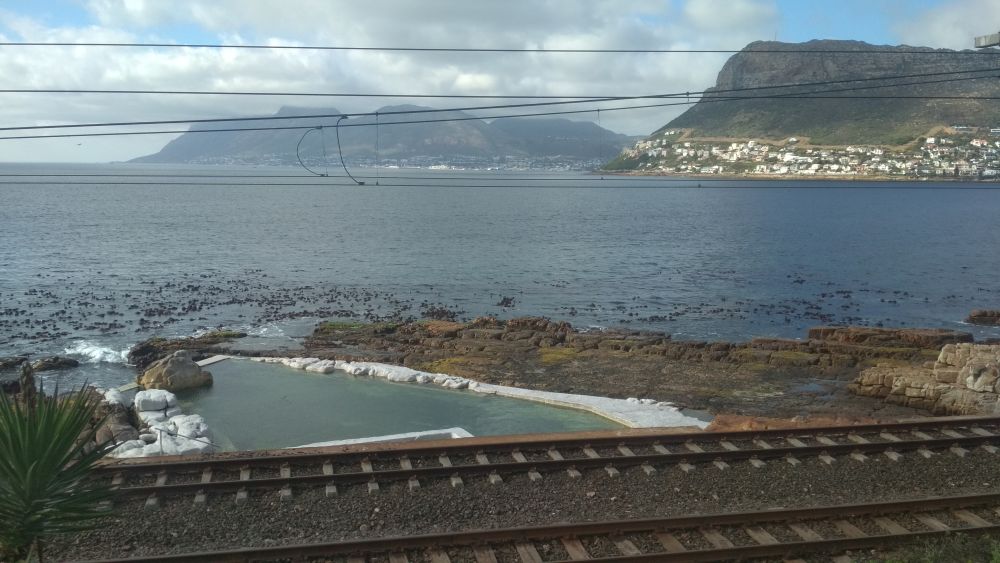 And then we went down a side street, under the railway line and onto the rocks right in front of this amazing house…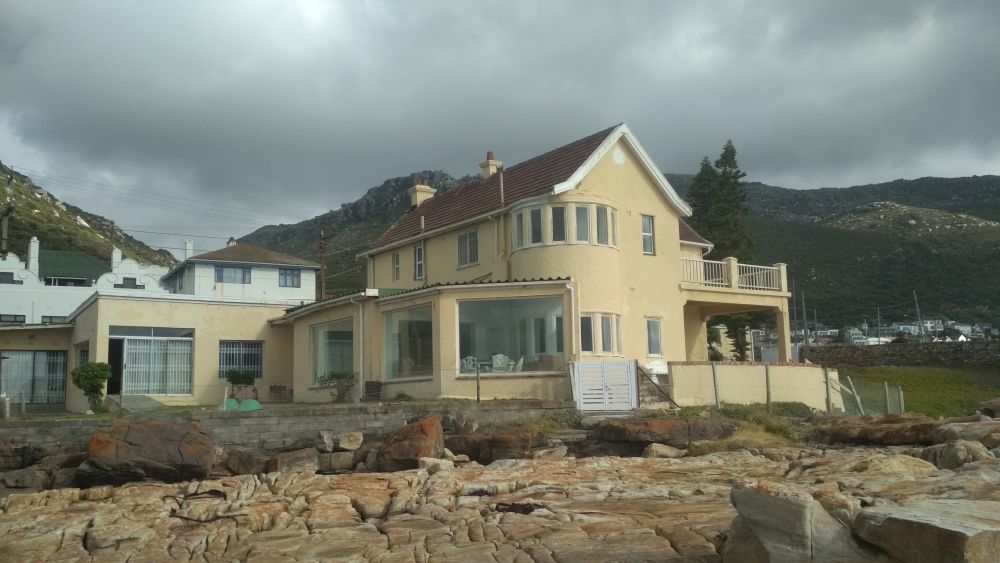 It is in an enviable position and, and….it has it's own tidal pool!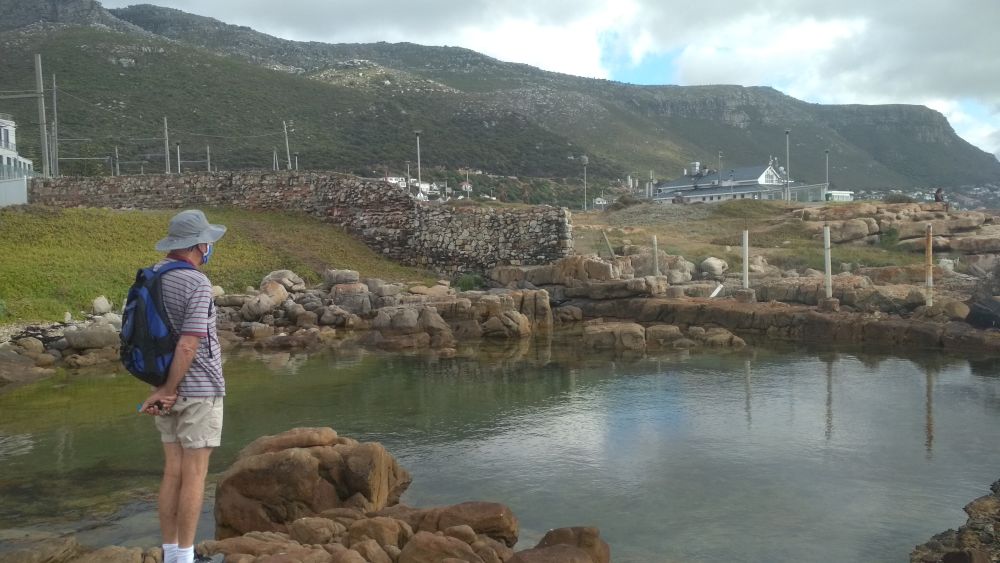 We walked across the tidal wall to the Kalk Bay Harbour side.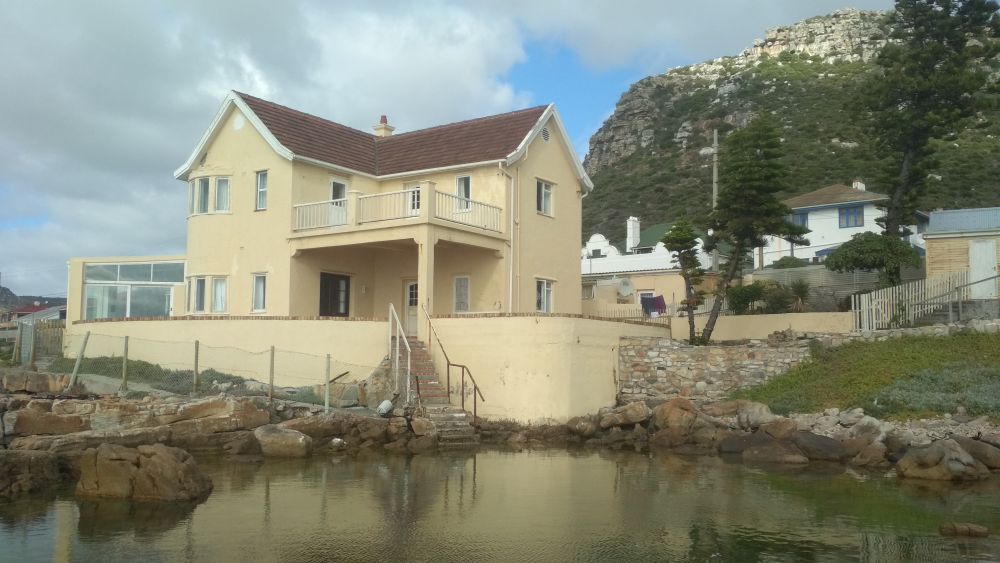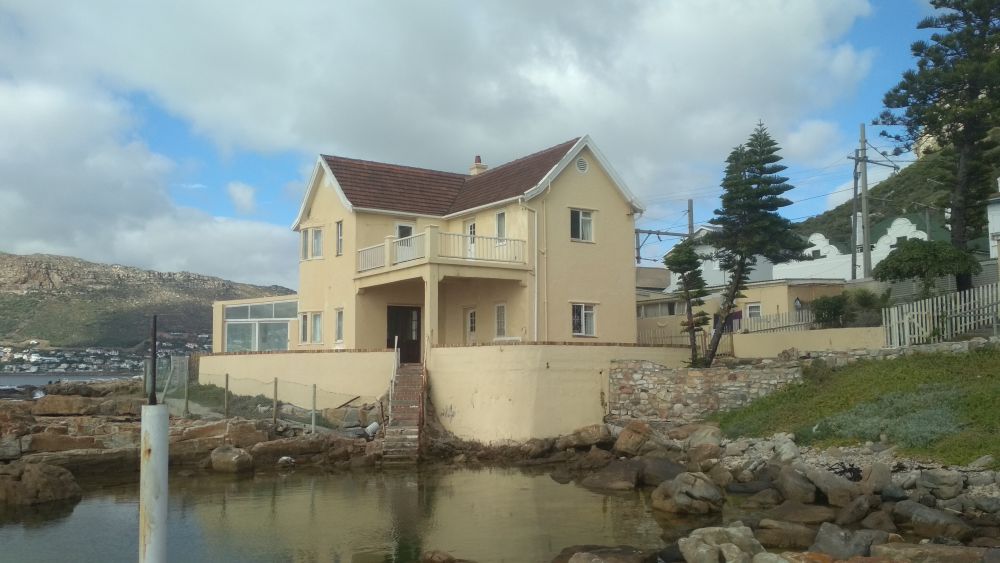 I wonder who owns it? We concluded it could be owned by the Railways. It needs a load of maintenance but the position is unparalleled. You can't see it from the road and the houses on the sea side of Main Rd block the traffic noise, so all you hear is the sea crashing against the rocks.  The compromise is that people like us can walk right in front of the house, gawk and take pictures.
This is looking from the rocks to our piece of paradise…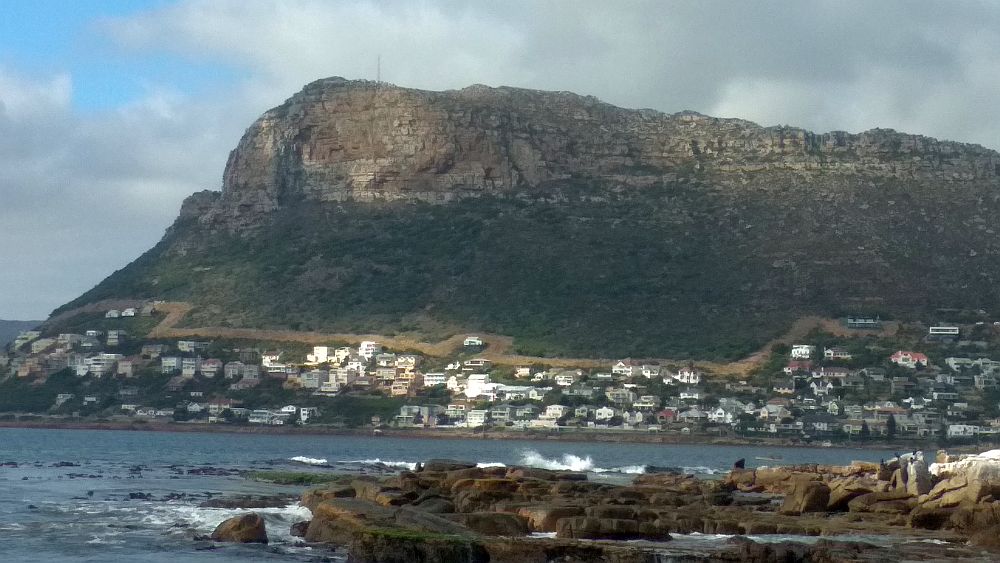 A bit further from the ocean but no gawkers walking past our lounge window.  It's very peaceful here. We cannot complain.
We walked on through the Kalk Bay Harbour car park and onto the Main Rd. Kalk Bay was buzzing with visitors and the Main Rd restaurants and cafes were busy. We went under the subway to the Brass Bell. We haven't been there for years, but it was very quiet and with only a few tables taken, we took our seat next to the window. Breakfast view…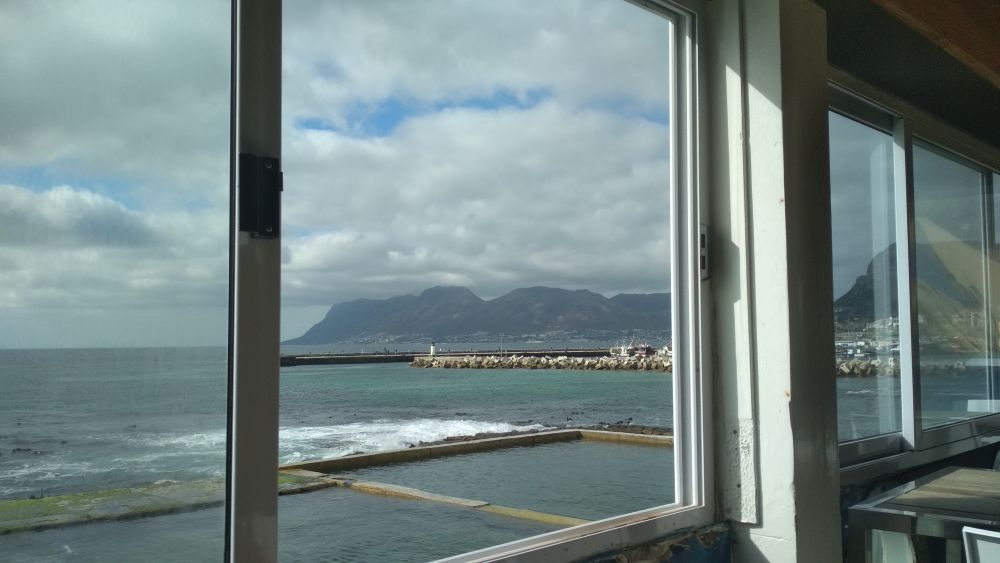 Back in Fish Hoek, we had parked outside a second hand furniture shop. This last week I had noticed bedside tables and I wanted Mike to see them. He loved them, so we went and bought them. Turns out at R400 each they were an absolute bargain.  The lamp came from another second hand shop this last week. They were only R200 each.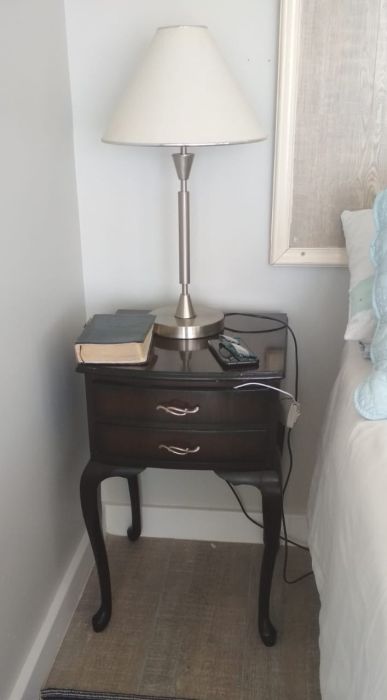 Grateful! So is Mike – he doesn't have to make them & they go perfectly with Granny's sideboard, which we also have in our bedroom…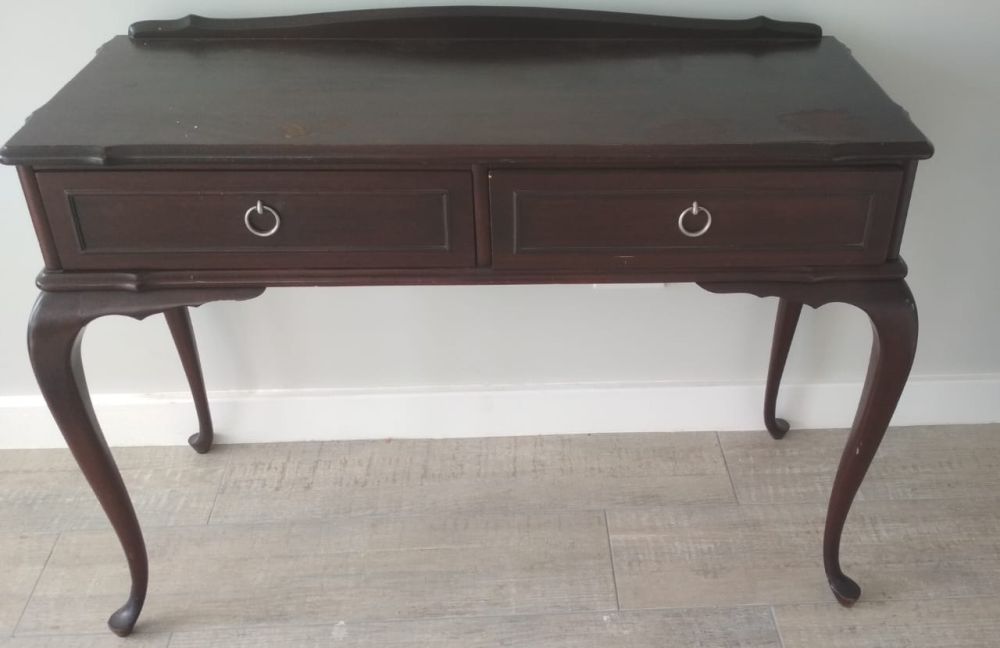 The day passed by peacefully. We drove to Harbour Bay and did a bit of a shop, which included sushi.  David, never one to turn down sushi, joined us for dinner.
And now we are having a quiet evening.
Proverbs 3:3
Let not steadfast love and faithfulness forsake you; bind them around your neck; write them on the tablet of your heart.
Love and faithfulness.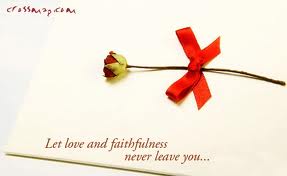 The best is yet to come.
Keep the smile going.
God bless you.
In His Grip,
Helga xx 🙂