Friday
Today was the day…
Rain came and helped our 4 new tanks to about 1/5 of capacity. As I sit at my desk, I see there is more coming. The tide is high and I can see the waves crashing against the wall down by the beach front, between the lighthouse and the Lifesaver's club. When the tide is super high, it's usually close to full moon, not that we'll see it with this cloud cover –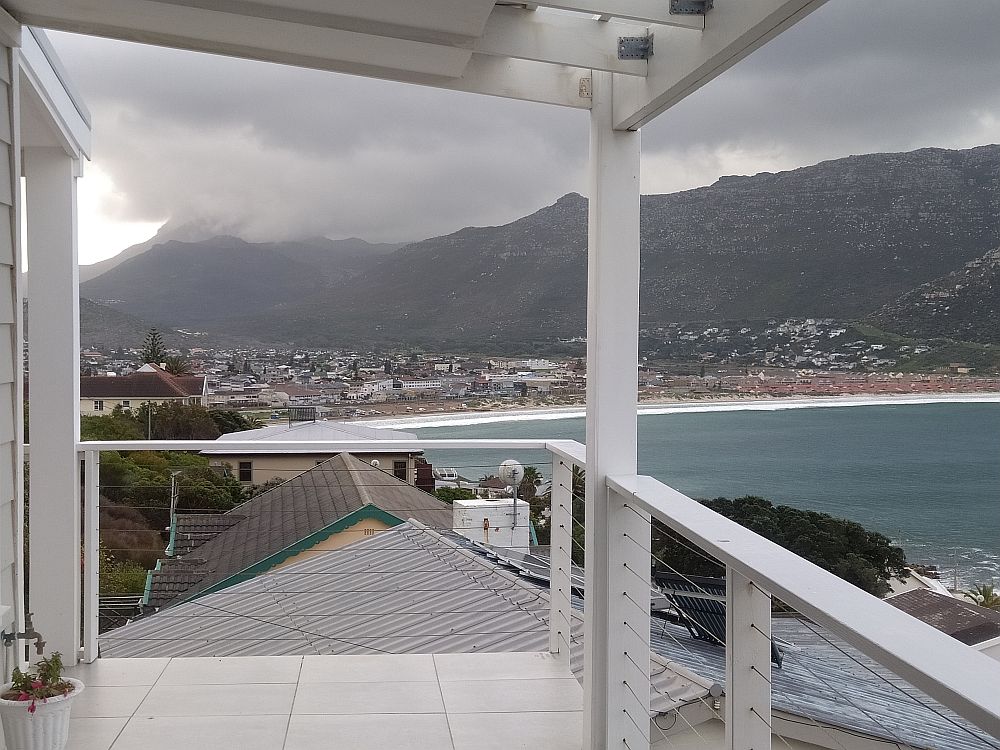 I've just checked. Full moon was last night.
Meanwhile, looking down towards Simon's Town, a rainbow peeped through. Normally, the other side of the bay is visible, but not today. It looks like rain there too.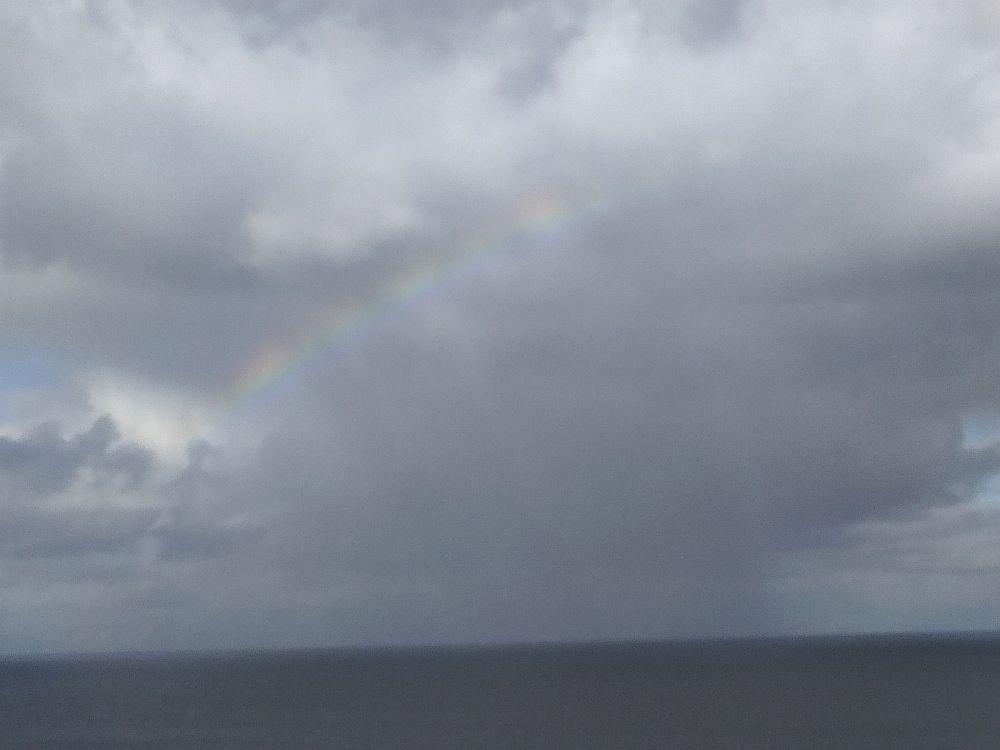 We haven't had a particularly wet winter, so the rain will do well to fill the dams as well as the tanks.
Today I went to the optometrist and had my eyes tested again. There has been minimal change but my frames broke. They are giving me anti-glare lenses that also reduce the blue light effect. I was also instructed to take an eye break every 20 minutes and spend 20 seconds staring out to the horizon. Now to remember to do that!
And I've worked for about 7 hours. The end of the week, but not only that. My colleague returns to work on Monday and it brings to an end 2 weeks of extra work. It has been a bit too busy for my comfort, so I'm glad to see the weekend.
The one other thing for me to make a note of today is that 10 years ago today my brother-in-law, Derek passed away. He was 52. Anne's husband impacted our lives practically when he taught Mike to carve a chicken. Mike's has perfected the art and whenever I see him carving a chicken, I think of Derek. Lots of love to Anne.

Luke 2:14
Glory to God in the highest heaven, and on earth peace to those on whom His favour rests.
The best is yet to come – we are only passing through.
Keep the smile going.
God bless you.
In His Grip,
Helga xx 🙂