Thursday
Today was the day…
That was cold. I went out on the balcony early in the morning and returned with the message that we would definitely NOT be going to the beach. It was way too cold.  But an hour later, the sea looked so calm and the sun was shining. I couldn't help myself, so off we went. The sand piles were closer to the sea wall and the CAT came back to do some more shoveling.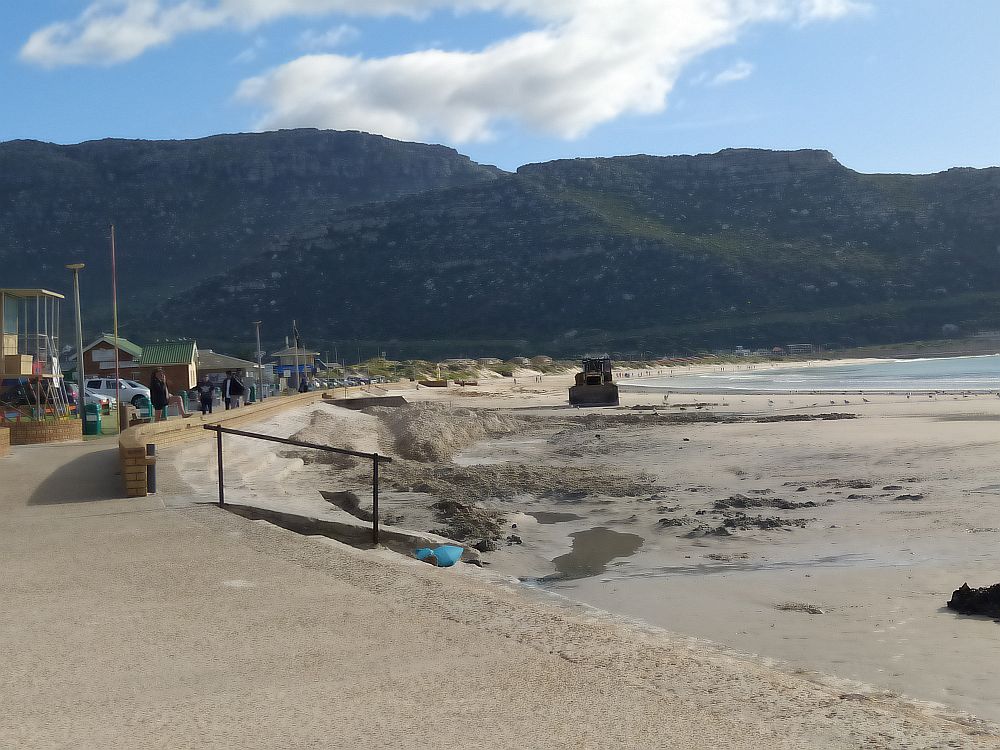 The water was very cold! I managed 24 minutes and then scuttled off to get changed. A hot shower at home sorted out my internal freeze.
I had a number of appointments today. I got to have my hair cut and then after two more work related meetings, I went off in the rain to the podiatrist. Such success I have enjoyed with the inserts he made for my shoes, that I've ordered another set and dropped off my new sandals that arrived yesterday so he can put in additional arch support. This is really good news for me because it means this summer I can finally and safely get my feet into more than just my walking shoes. My toes will see the sun.
This evening we walked to the end of the road and on the way we enjoyed a magnificent rainbow.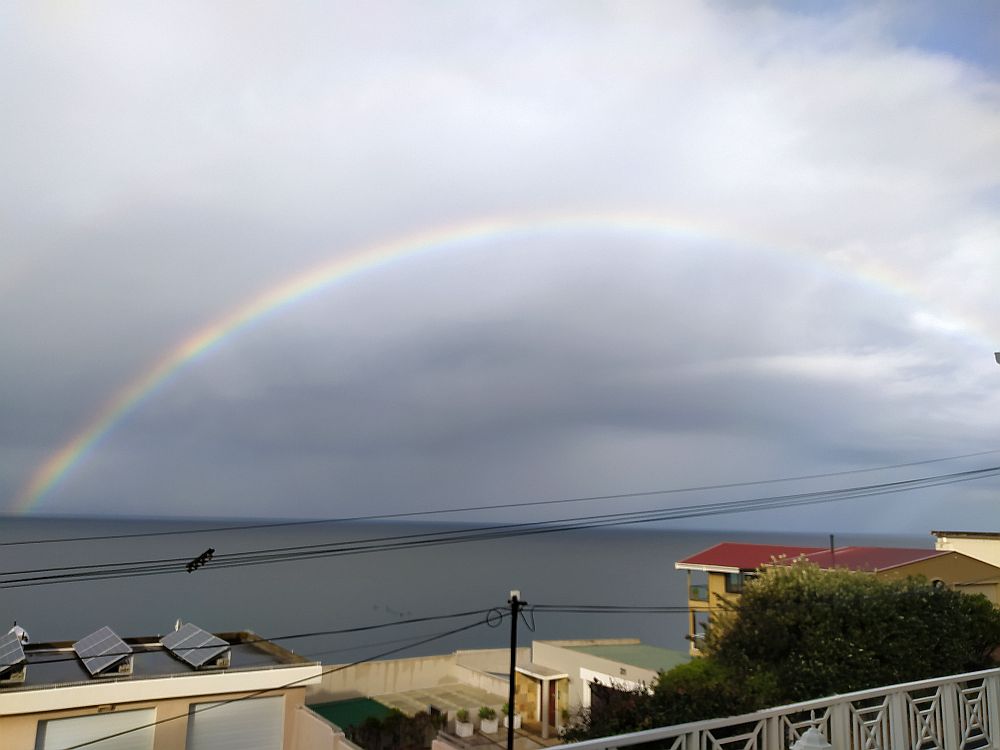 It disappeared but returned after we got home, albeit not quite so clear. I went out on the balcony to get the photo. After a decidedly fancourt slate kind of day, the sky brightened up the evening sky.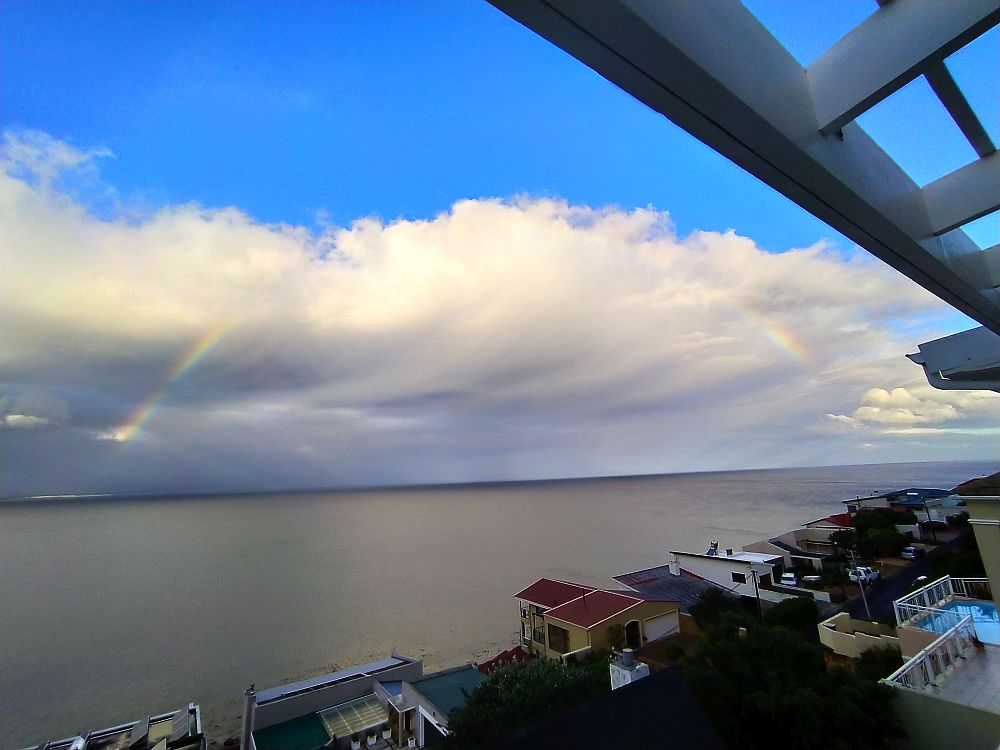 This evening after dinner, I had a piece of toast. I asked Mike if he had ever had sugar sandwiches! When I was a child, I remember buttering bread and sprinkling sugar on it. Believe it or not, it is a thing…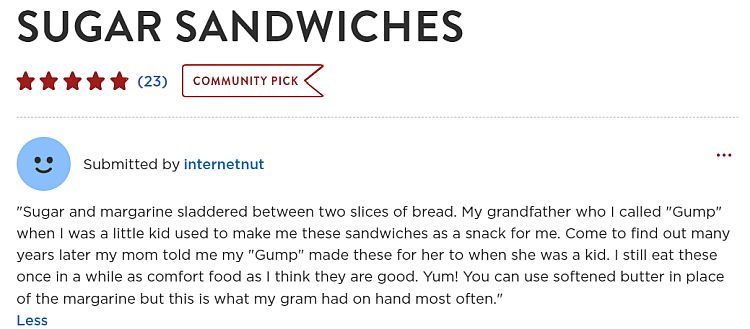 Mike said he had never had sugar sandwiches, but he did take raw carrots, wash them off and dip them in sugar before eating them. Apparently, he ate so many raw carrots, his family said it was no wonder he was such a red head! If anyone loves sugar, it's Mike. And he's just way too active to gain weight.
A good busy Thursday – I knocked a lot of stuff off my to-do list and now Friday awaits. We have two guests arriving, so there is some more work to be done.
Psalm 90:12
Teach us to number our days, that we may gain a heart of wisdom.
The best is yet to come – we are only passing through.
Keep the smile going.
God bless you.
In His Grip,
Helga xx 🙂