Friday
Today was the day…
That I knew was going to be busy. No swimming. I got straight to work and when Alan checked out of the Seaview Apartment, Mike and I went down to clean the unit. We also got the cottage ready for Joti who comes for the odd night here and there. She has bought a plot just up the road and comes to garden. She's no trouble. Tonight is a full night. A couple of travelling girls arrived for two nights at the Seaview Apartment and while they were still unpacking, Joti arrived. We have guests from the cottage up, Joti in the cottage, a single girl in the Little Lookout, the two girls in the Seaview Apartment, us and then friend Ken on the top floor. He leaves on Sunday.
I worked for almost 6 hours and at just after 4pm decided to go for a walk. I walked Highway all the way to Kommetjie Rd.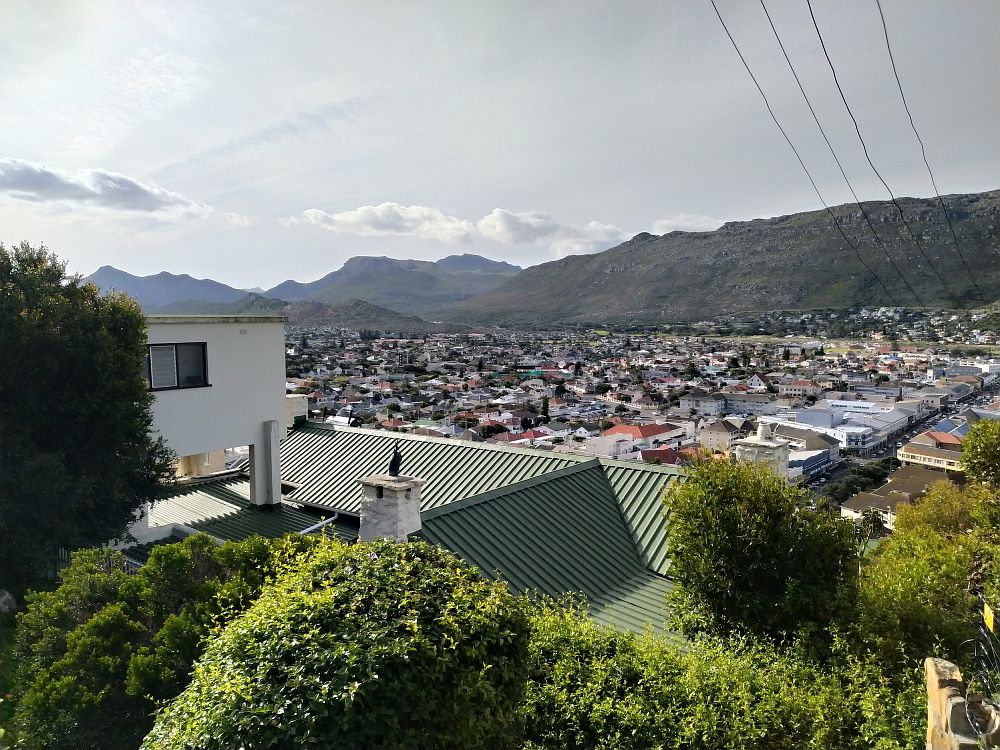 Then down to Valyland before coming back along Hillside and up to Highway via Daisy Lane which has sprung to life and is earning the name I've given it…
Home for dinner and a quiet evening. Mike has actually been at a conference this week. It's all been online and the sessions are available afterwards for viewing, so he's been tied up watching them during the last few days. Courage and Brian left early today. They had worked really hard this week and one evening only left at nearly 6pm. There's been lots of messy work being done, including the laundry roof which then leaked a bit with the rain, so that required repair.
One of my go-to videos on YouTube right now are on Cruise tips. We've cruised lots of times but the one that is coming up is 30 nights. That's a lot of time in a confined cabin.  There are a couple of YouTubers who are real cruise fundis and have some amazing ideas for cabin organisation that I haven't thought of. One of them was magnetic hooks to hang on the cabin wall, so I'm looking them up on Takealot.
Yay for the weekend! I'm so happy.
Isaiah 43:1
But now, this is what the LORD says– He who created you, O Jacob, He who formed you, O Israel: "Fear not, for I have redeemed you; I have summoned you by name; you are Mine.
The best is yet to come – we are only passing through.
Keep the smile going.
God bless you.
In His Grip,
Helga xx 🙂