Monday
Today was the day…
We got down for a swim before the wind started pumping. I'm not sure we will brave the windy waters tomorrow. This morning it wasn't too bad – a bit of swell and not too cold.
Today, I began to think we should change the configuration of the cottage so that it sleeps 6. This would mean that we have the Queen size bed downstairs – that's where it is now – then in the loft we have the double bed and two singles. We'll speak to Julian when he comes.   Today Courage started preparing the floor of the loft for varnishing…it's going to look amazing once its done.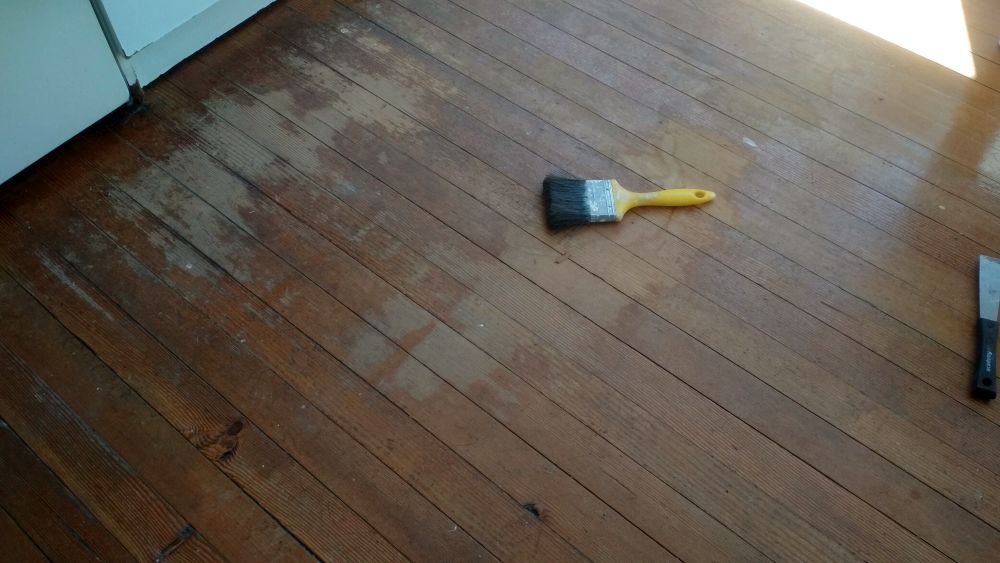 The view from the loft looking towards Kalk Bay…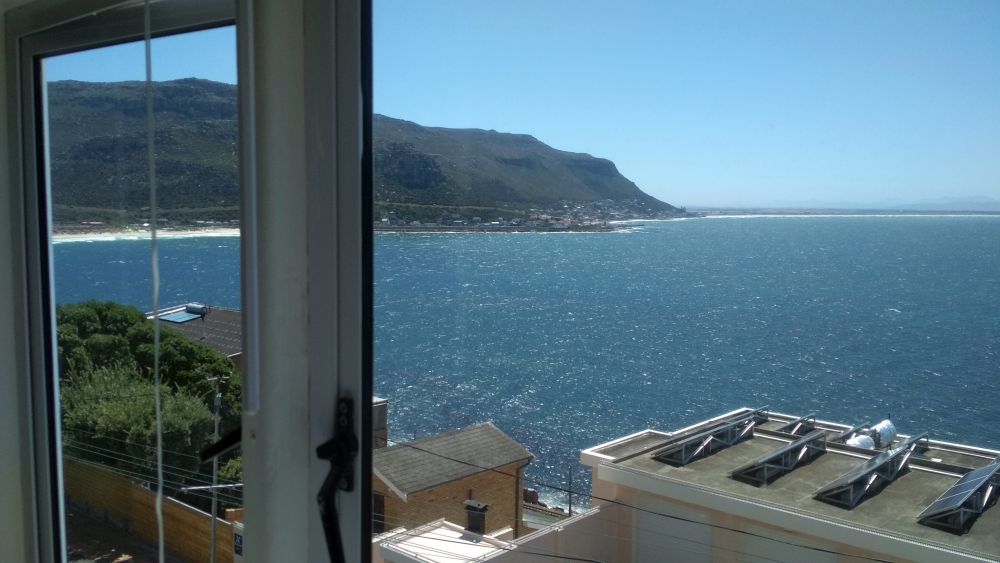 And looking out to False Bay…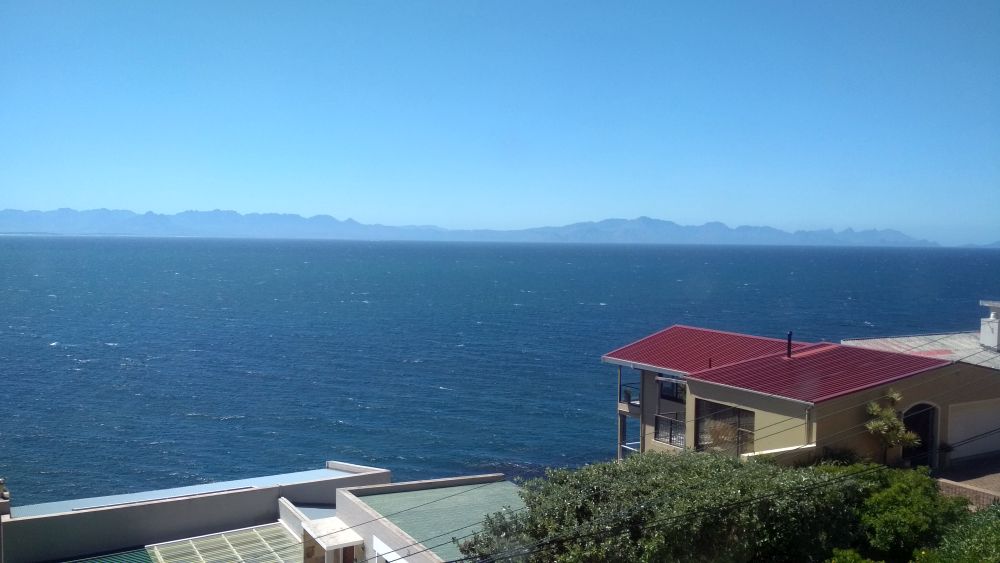 Gavin Finlayson loves using his massive lens to take photos of Fish Hoek. They always come out dramatically with the  mountains looking bigger than usual.  In this one of Fish Hoek mountainside, the cottage with the loft windows is just in view…look for the red arrow. You can see the red-roof house…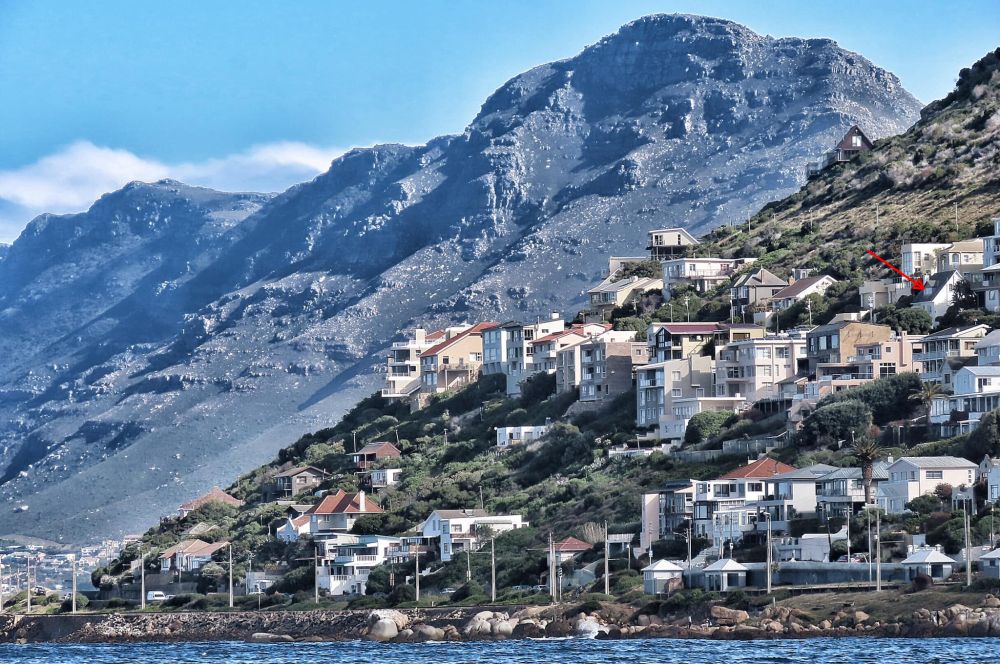 It was a good working day. I worked about 7 hours. During breaks, I washed the cottage linen and made up the bed. Next guests only on Friday so Courage can finish the loft.
Yesterday when Mike and I went for a little walk, we encountered the people staying in the blue mountain house. He is Danish and works for the UN. He is here for 3 weeks as they are in the process of planning a build in Murdock Valley (Simon's Town). He said he'd come round to see our design. I also want to show him the cottage should they need accommodation again. There are 115 steps to the blue mountain house and his wife has knee issues. Our 30 steps to the cottage front door fade into insignificance in comparison.
The busiest day of the week is over.
1 Chronicles 16:27
Honor and majesty are before Him; strength and gladness are in His place.
The best is yet to come – we are only passing through.
Keep the smile going.
God bless you.
In His Grip,
Helga xx