Today at midday, Mike and I set off to walk from Silvermine Gate 2 to the Trig Beacon above Muizenberg, alongside Steenberg Peak. Altogether it was an easy 10km ramble which took us just under 3 hours – we didn't rush.
Leaving from Silvermine Gate two, we headed past the Waterfall turn off and followed the signs to Muizenberg/Steenberg Peaks…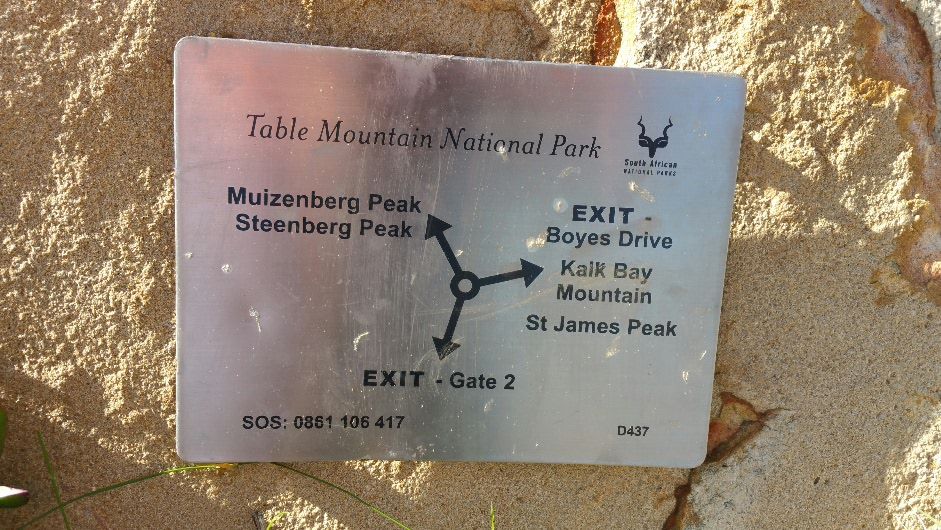 The track is broad and while it ascends it's not difficult. It runs parallel to the river which is a lovely bubbling brook at this time of the year. Eventually, the road veers away from the river to the left. There are a number of narrower paths which will lead to Muizenberg Peak, but carried on along the wide jeep track until we came in sight the short antenna site. At this point we turned right onto a narrow path that would take us across the top of the mountain. There we encountered another group of hikers one of whom was happy to take a photo of us…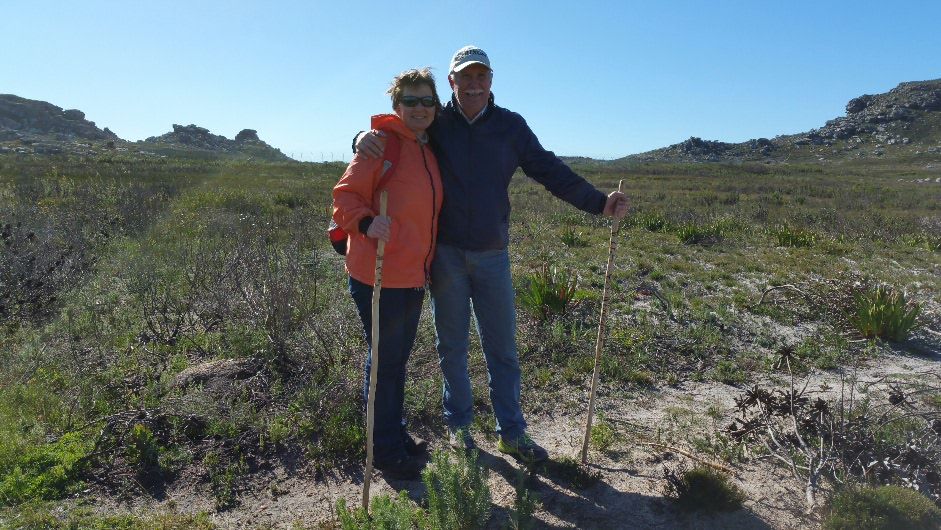 The path crosses the ridge, is a bit muddy in places and crosses a little stream. We continued straight. It's a wide plain – you could be anywhere in the world…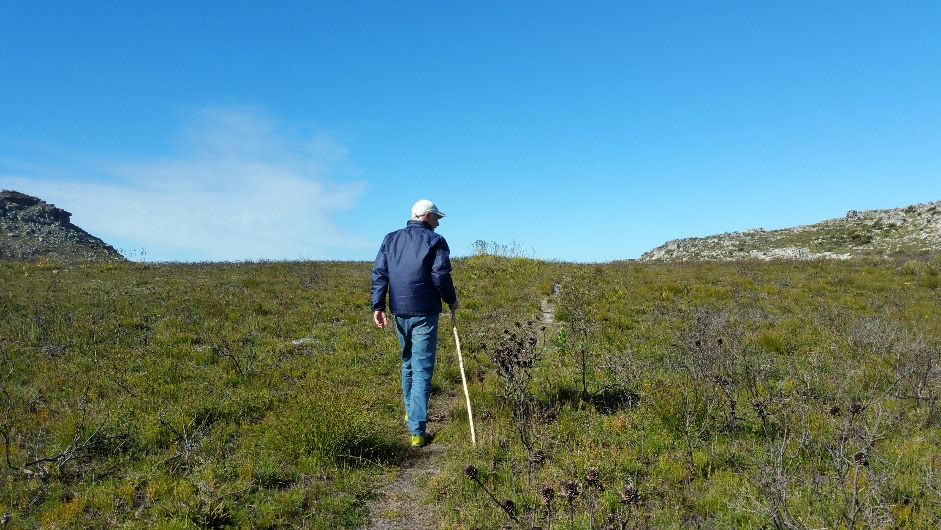 The path leads to a few rocky outcrops just before which you  get your first peak of False Bay…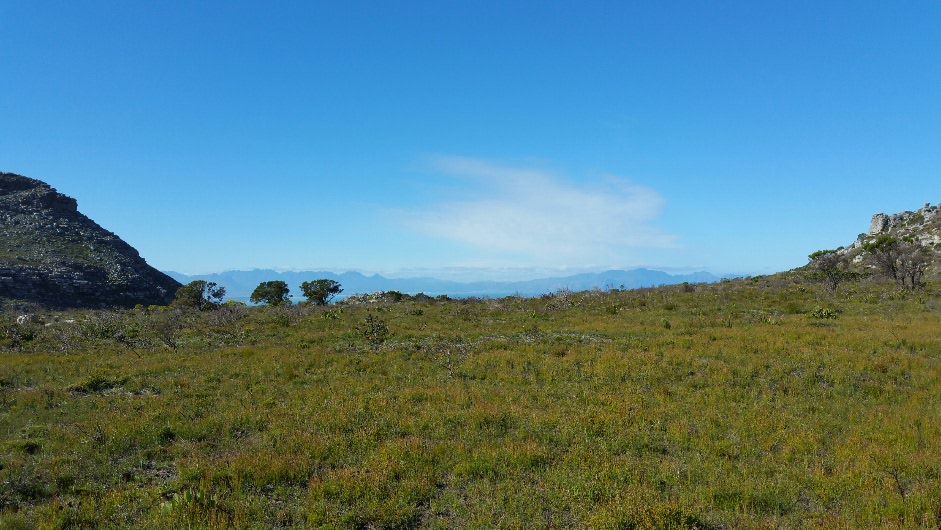 We arrived at a elevated ridge affording us a spectacular view…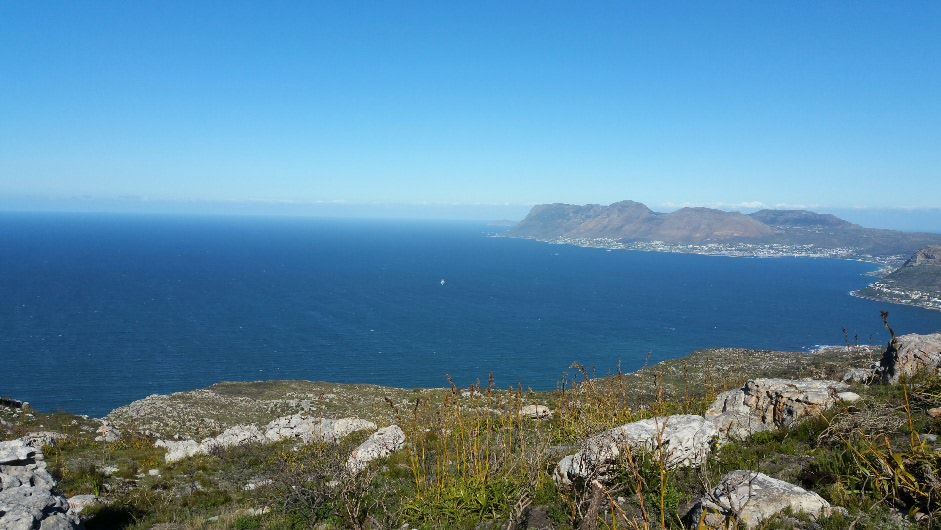 Directly ahead is a path which leads to the beacon…
Our final destination…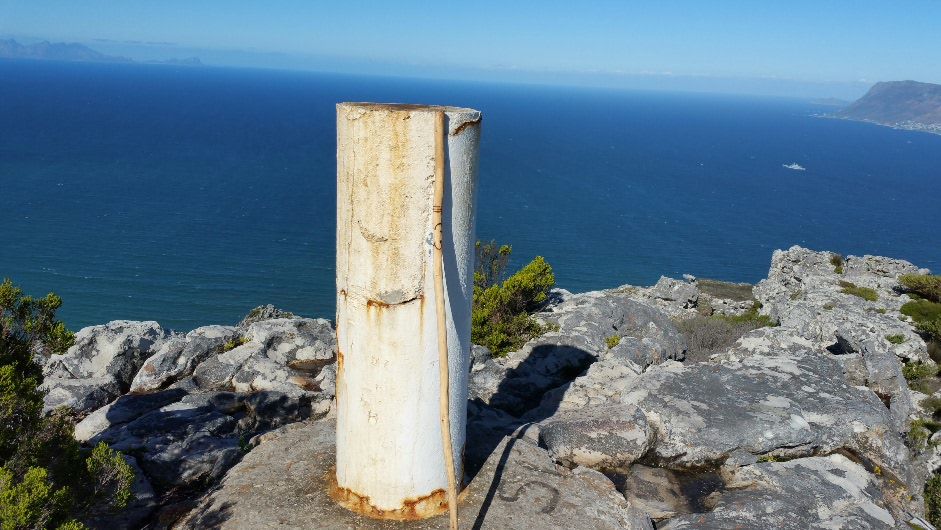 This is where it is on Google maps…the yellow line is roughly where we went.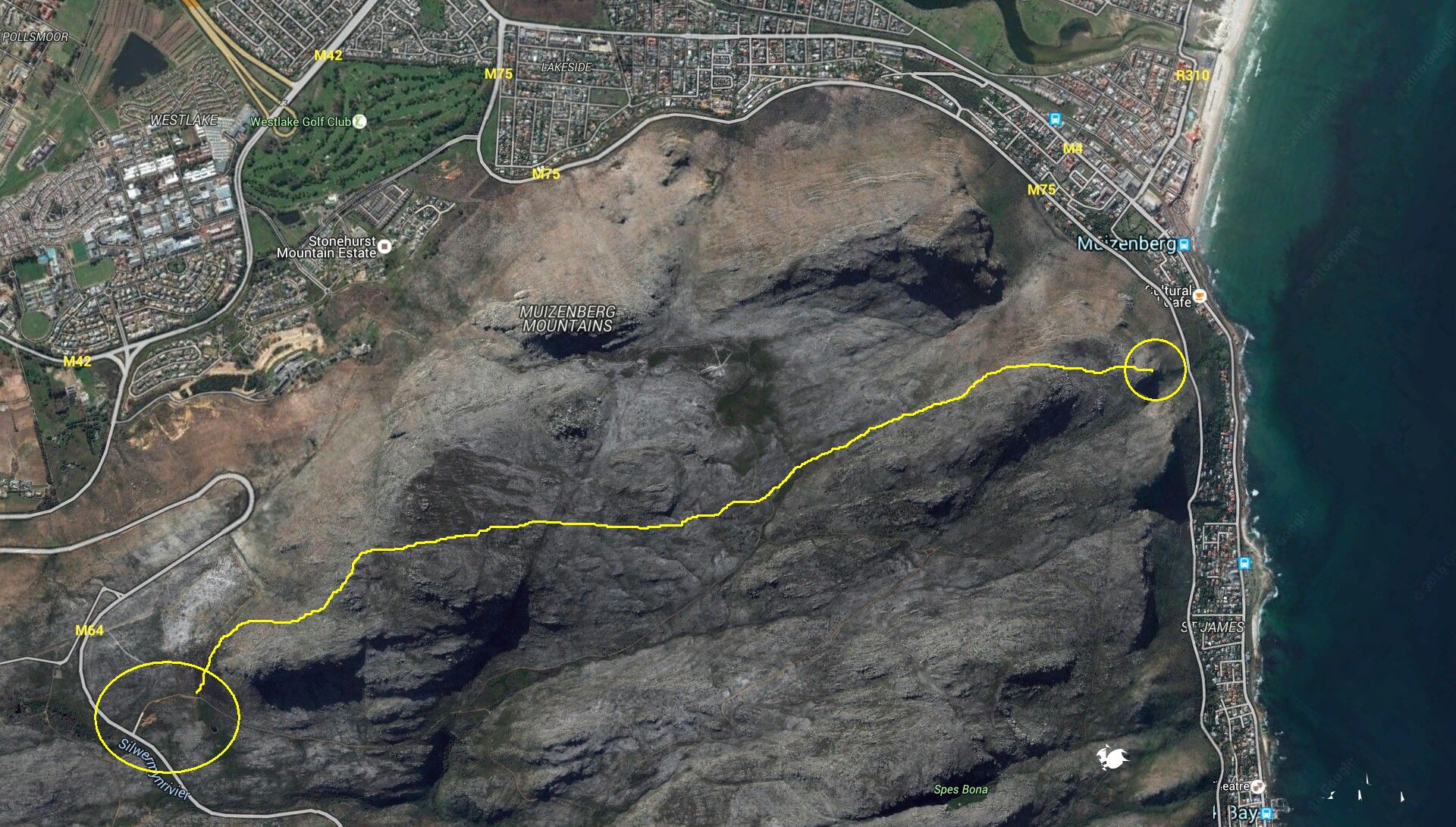 Pictures don't quite do justice to the views from up there. After a break and some refreshments, we retraced our steps. Well worth the visit.
We live in a most magnificent place.
If this is what God has given us to enjoy here on earth, can you just imagine what heaven will be like? It's going to be beyond our imagination.
I am now reading the book of Romans.
Romans 3:22
This righteousness from God comes through faith in Jesus Christ to all who believe.
I don't exactly know how it all works, but I know I believe.
These are the days.
Keep the smile going.
God bless you!
In His Grip,
Helga xx 🙂