2pm
This morning, when I got dressed, I put on the dress that I know Mike does not like! It's been so warm here in Cape Town that a summer's dress is definitely the answer. I (stupidly?) asked Mike, "can I wear this to work?" He replied, "Yes, it's a good dress for radio!" 🙂 When I got to work, delightful Nyameka was the lady behind the mic. When she saw me she said, "have you had your hair cut?" "Yes, " I replied, "Nice and short." "Ah,"she cried with delight, "You look sexy, beautiful and ten years younger!" LOL!!!  🙂 Ha ha! I'll take that compliment!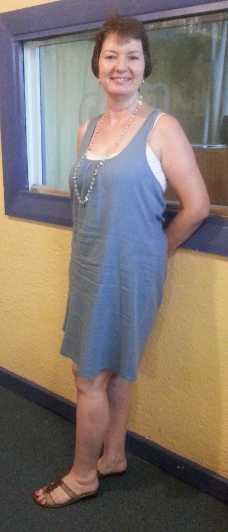 1 Peter 3:3-4 Do not let your adorning be external—the braiding of hair and the putting on of gold jewelry, or the clothing you wear— but let your adorning be the hidden person of the heart with the imperishable beauty of a gentle and quiet spirit, which in God's sight is very precious.
"Imperishable beauty of a gentle and quiet spirit" – wow! I have a long way to go. #Humbled
After the show, I did some music prep and then headed towards home, through the roadworks in colourful Kalk Bay where life was unfolding…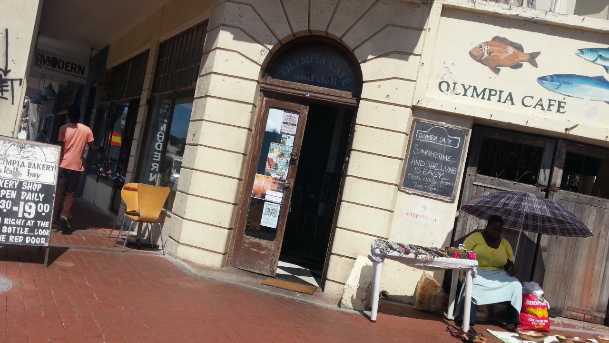 I went to the Mall for coffee with friends and then shopped for Mike's birthday present (his birthday is Thursday – David's is Friday).
Now I'm homing, wrapping up the blog, doing show prep for tomorrow and am then going to get stuck into the 'messy corner' of my bedroom. If Mike can arrive home and find some progress being made of 'all that clutter' he will be most impressed!
Tomorrow, I go and see Granny. 🙂
And now, it's tea for one.
God bless you.
In His Grip,
Helga xx 🙂