Saturday
Today was the day…
…that was stunning in Cape Town. I woke up really early – about 4am. The morning was very still and quiet. I went outside onto the balcony and realised the city was load shedding. Apart from a couple of lights, Fish Hoek was in darkness. The stars were incredibly clear. It was an amazing sight. This was sunrise…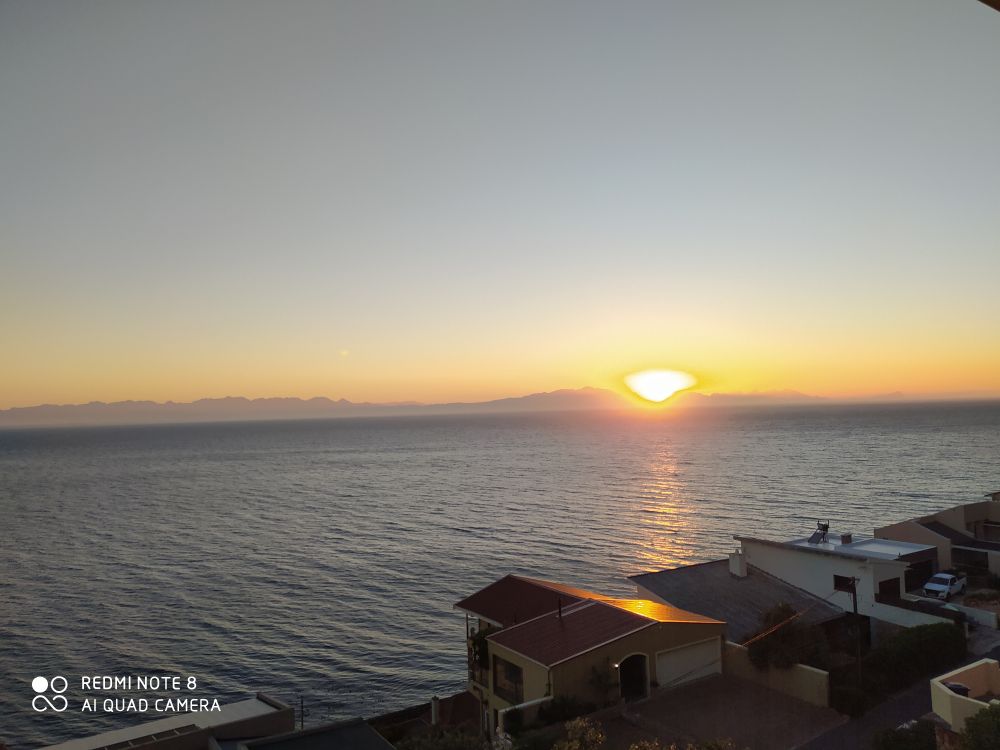 Mike and I walked to the beach and along it to almost the end. When we got back to the main swimming area, we had a super swim. I had given Mike swimming goggles as one of his daily gifts. I ended up using his new ones and he used mine as I'd already worn them in.  The beach just before 9am…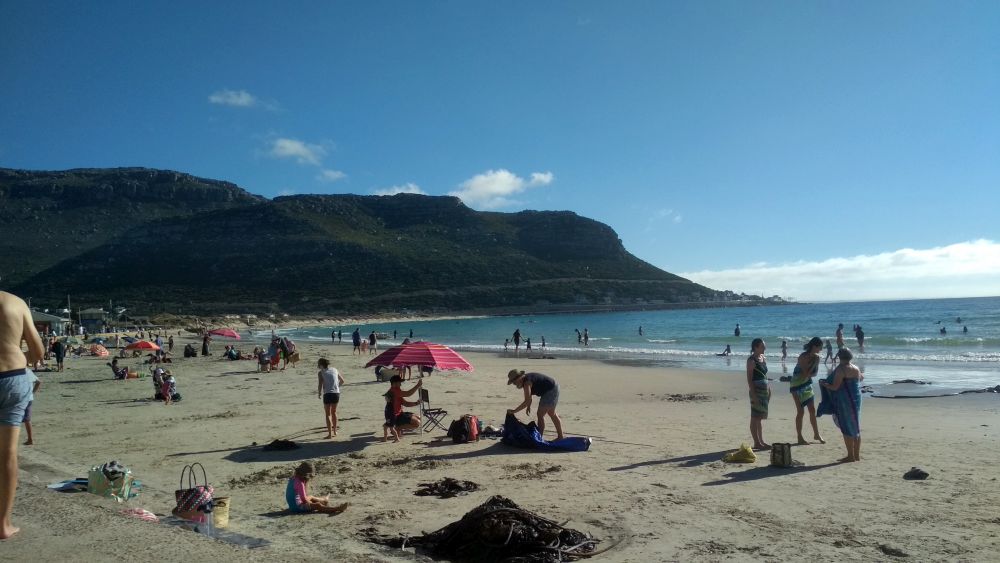 Shark spotters putting the shark nets in place…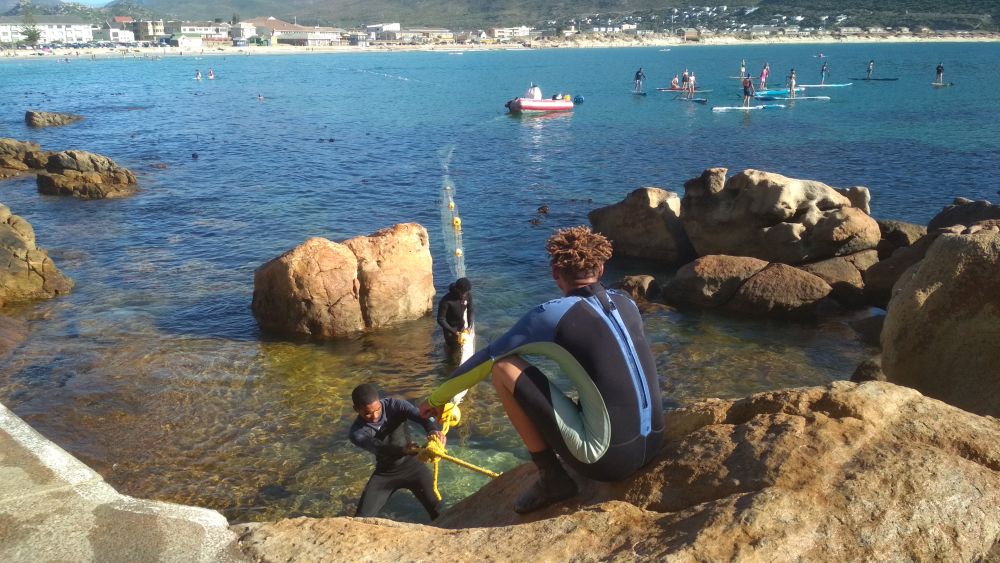 One of the weirdest things we saw when we were in the sea were Stand Up Paddlers (known as SUPs) who were a short distance away.  When we were in the water it looked like they were walking on the surface of the sea. Because you can't see their paddling boards, all that's visible is a bunch of people standing on the ocean. You can imagine how strange it was. The sea was so calm, it was a good day to practice supping.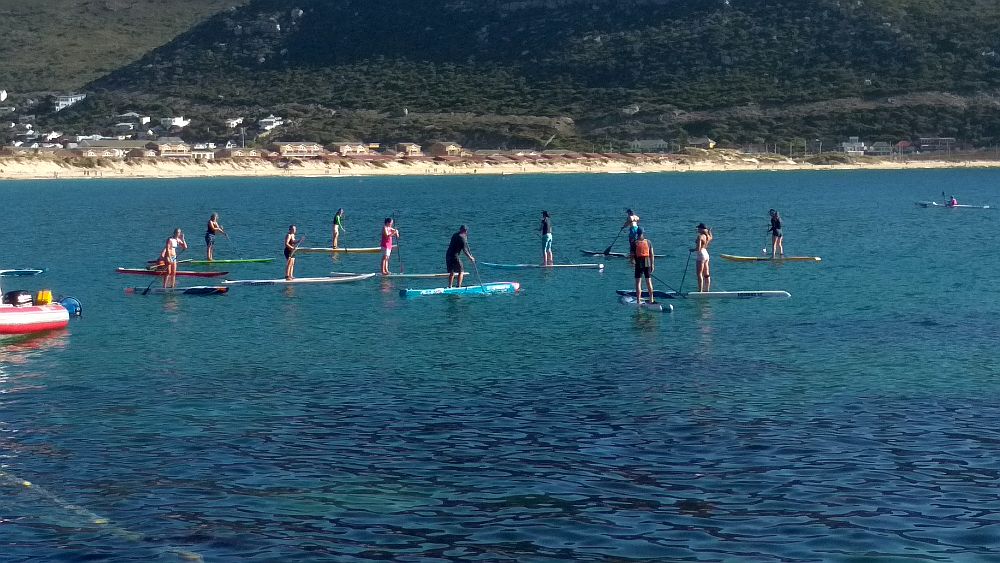 For the rest of the morning and into the afternoon, I slept, read, did some work and started doing my taxes. Then Mike and I walked to Harbour Bay. Fishing boat and surf skiier on the way…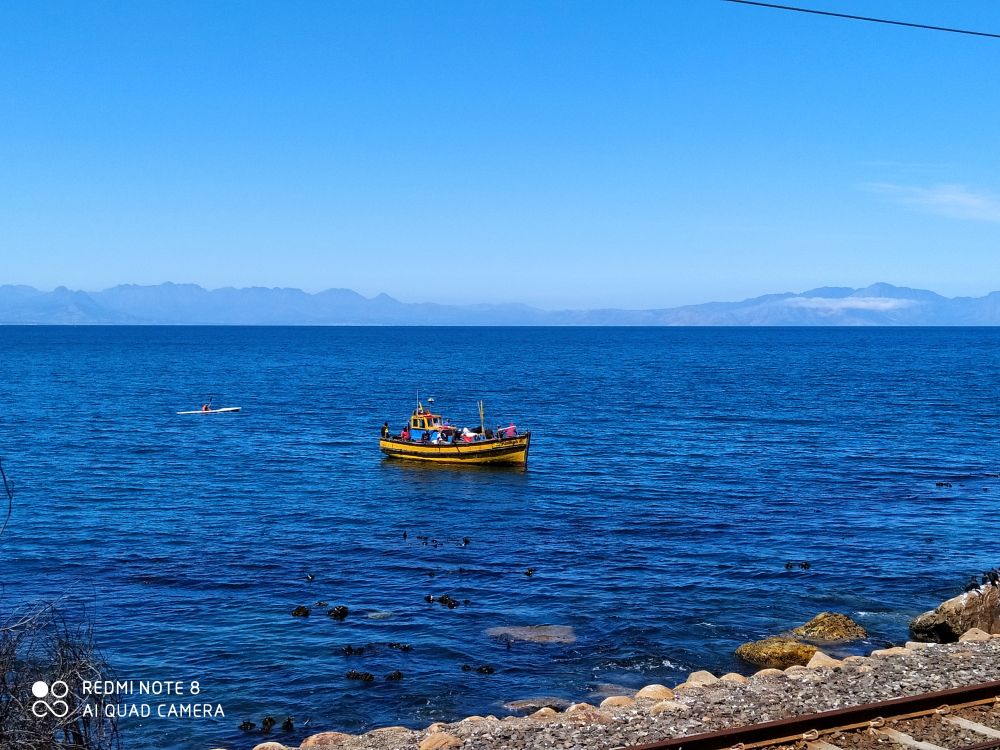 Yachts off Simon's Town. This is just a few of them….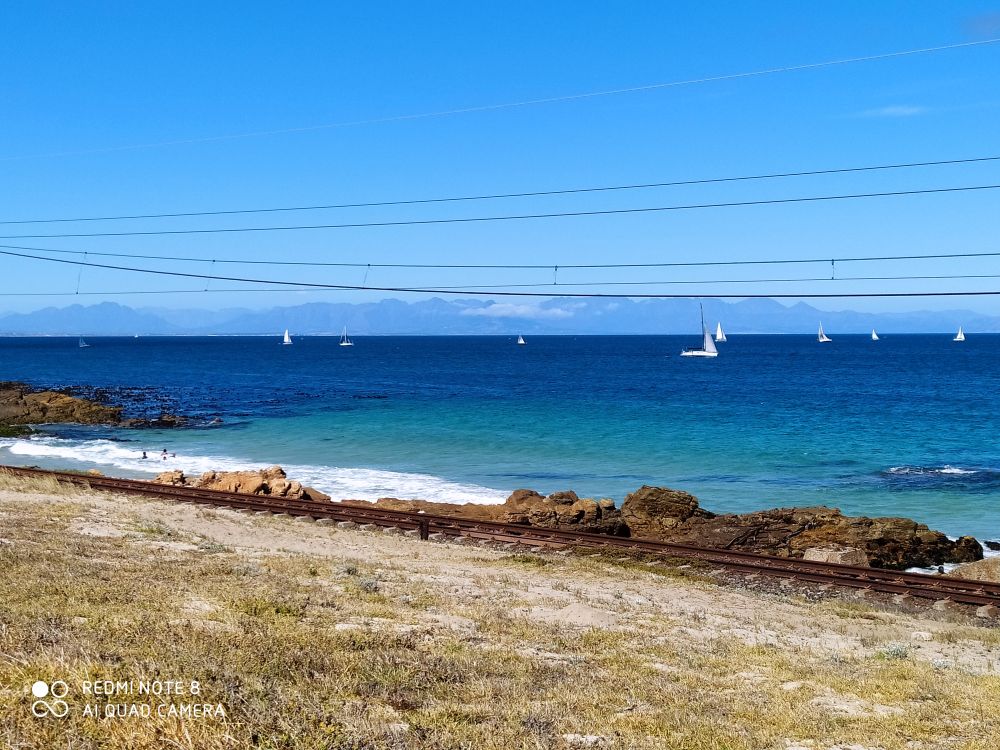 We walked back along Glencairn Beach…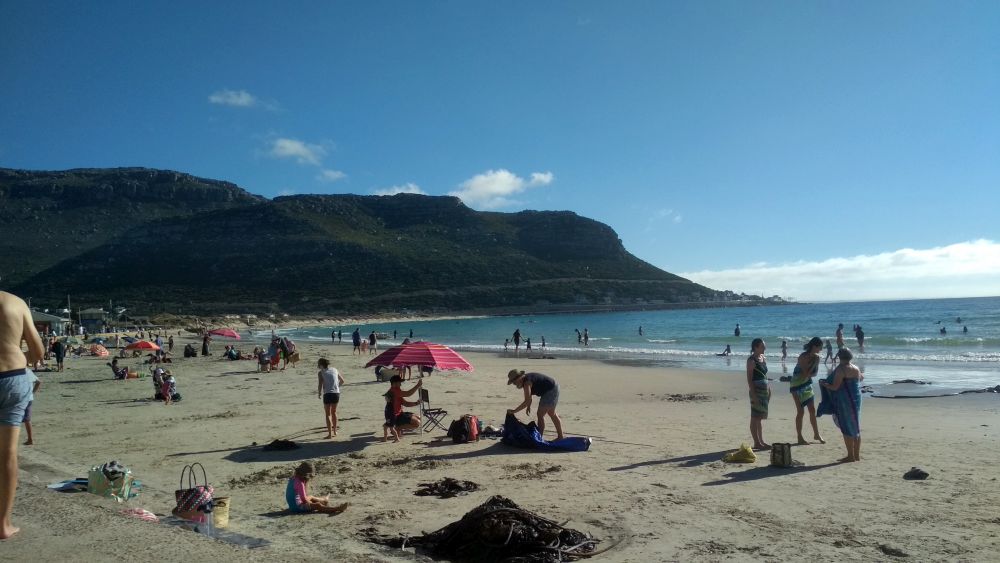 We got home tired! After dinner, I drove back to Harbour Bay to do more shopping.  This was the last rays of sunlight…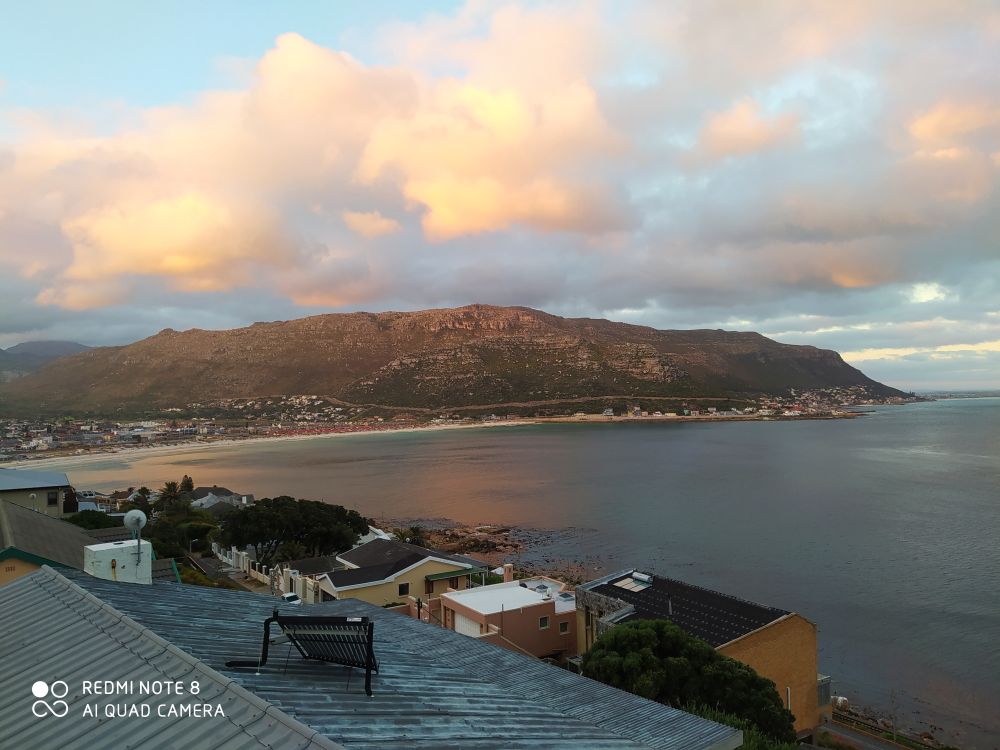 And, like 4am this morning, we now have another couple of hours of load shedding. We have just sat on the balcony and watched the street lights go off, followed by the lights of Fish Hoek.
There is still a bit of activity around. After a day out, the youngsters visiting next door have reappeared and there is some merriment coming from there. I can see the flicker of candles and they have music blaring so someone's phone is fully charged! The neighbours on the other side have visitors and were braai'ing so there was lots of chatter from that side. The blue cabin on the mountain is occupied and it was lit up like a Christmas tree until the plug was pulled. The people across the road have solar so their lights are on. Mike's hard work has paid off and everything is functioning normally with us, hence I can finish the blog.
So that was a good Saturday.
John 3:16
For God so loved the world that He gave His one and only Son, that whoever believes in Him shall not perish but have eternal life.
That never gets old.
The best is yet to come – we are only passing through.
Keep the smile going.
God bless you.
In His Grip,
Helga xx 🙂