Thursday
Today was the day…
I felt safe from invaders. I went out this morning to do the responsible thing (which I haven't done in two years) and had a mammogram. All is fine! I mention it here in the hope that someone may read this and also do the responsible thing.
On driving home, I noticed something out at sea and hurried home to take a closer look.  The navy were patrolling False Bay…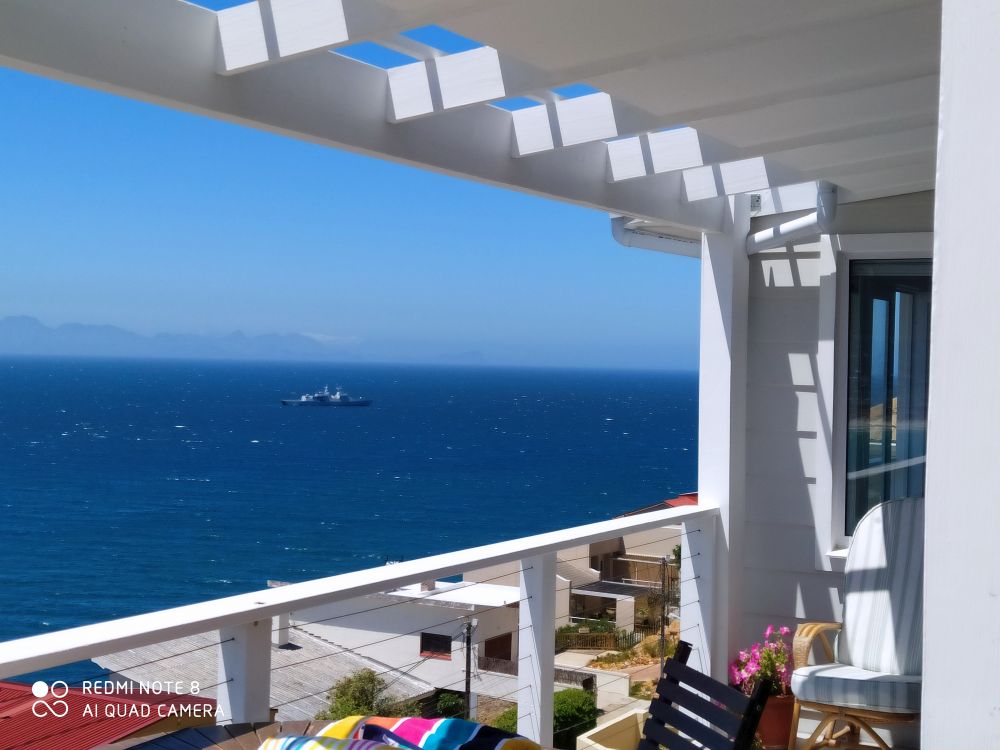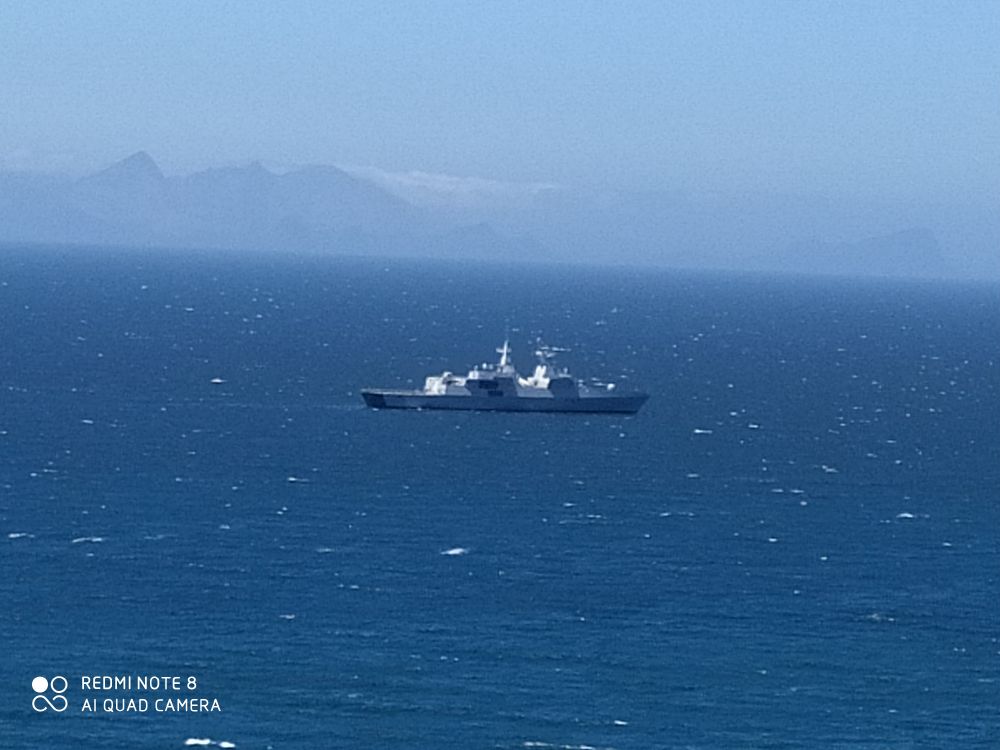 It's not invasion from the sea we need to worry about!
After getting home and doing a bit of work, Mike and I walked quickly down to Fish Hoek to pick up some groceries. Hotfooting it directly there and back with a shop stop took 35 minutes or maybe 40. I also made an appointment to have my eyes tested. My reading glasses are no longer working as well as they should be.
As Courage left for the day, I went down to the cottage with him to admire his work. He has done such a great paint job.  This is looking into the cottage from the the front door…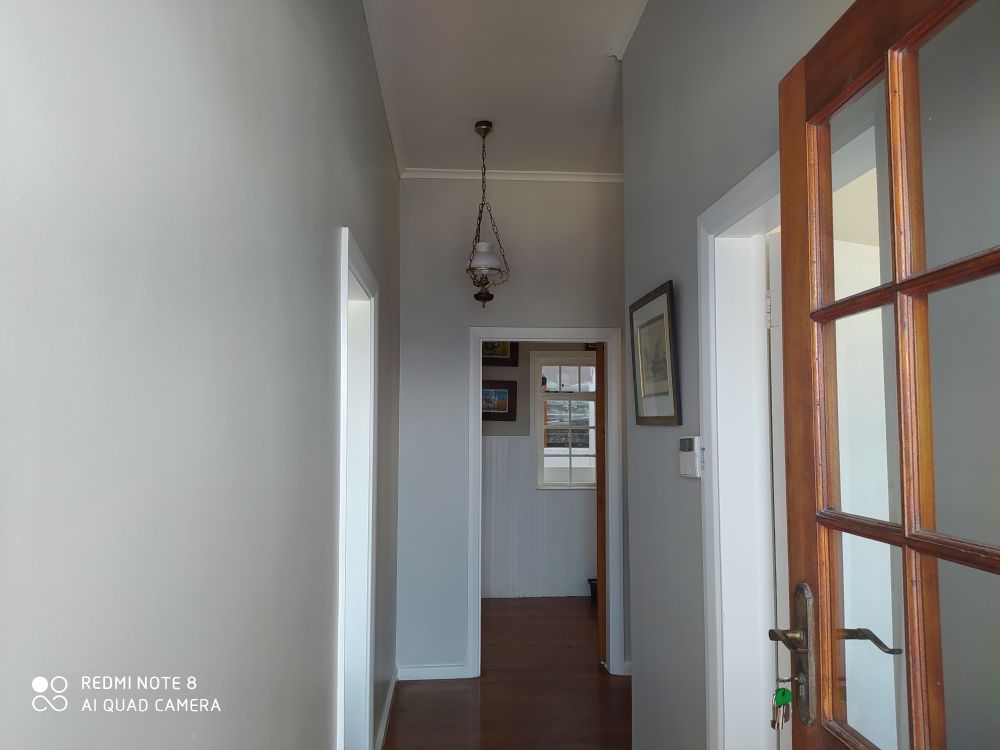 Looking good but still some way to go. I'm so enjoying the transformation of the cottage.
The other thing I've really enjoyed is David's latest video…
He is so talented!
Grateful for a good day.
1 John 4:18
There is no fear in love; but perfect love casts out fear.
The best is yet to come – we are only passing through.
Keep the smile going.
God bless you.
In His Grip,
Helga xx 🙂