Sunday
Today was the day…
That began with a walk around the block. This was the first exercise since my operation and I have to admit, I was tired doing this minor not quite 3km walk. I went down to Sun Valley pond which is looking very robust…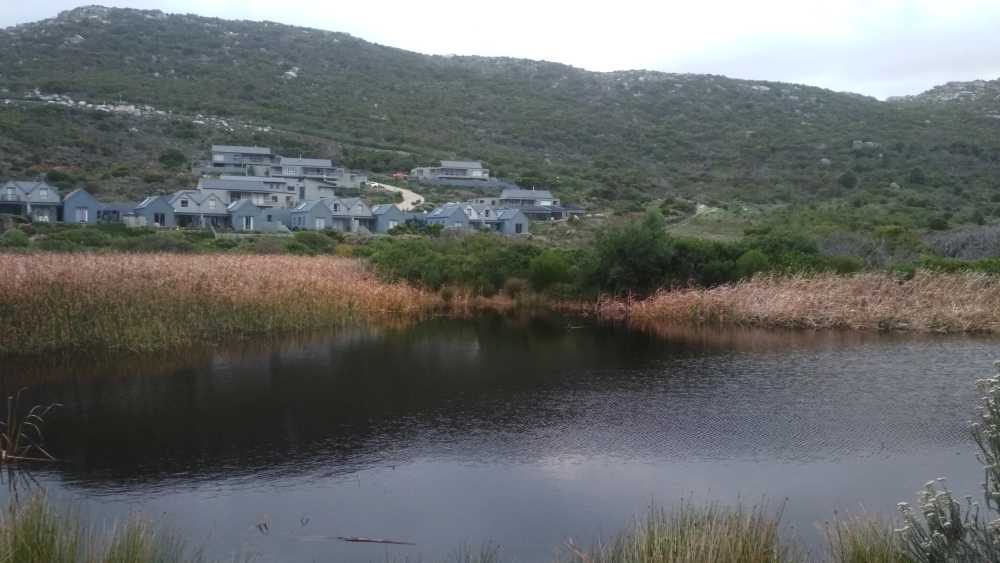 This was it on 3rd May….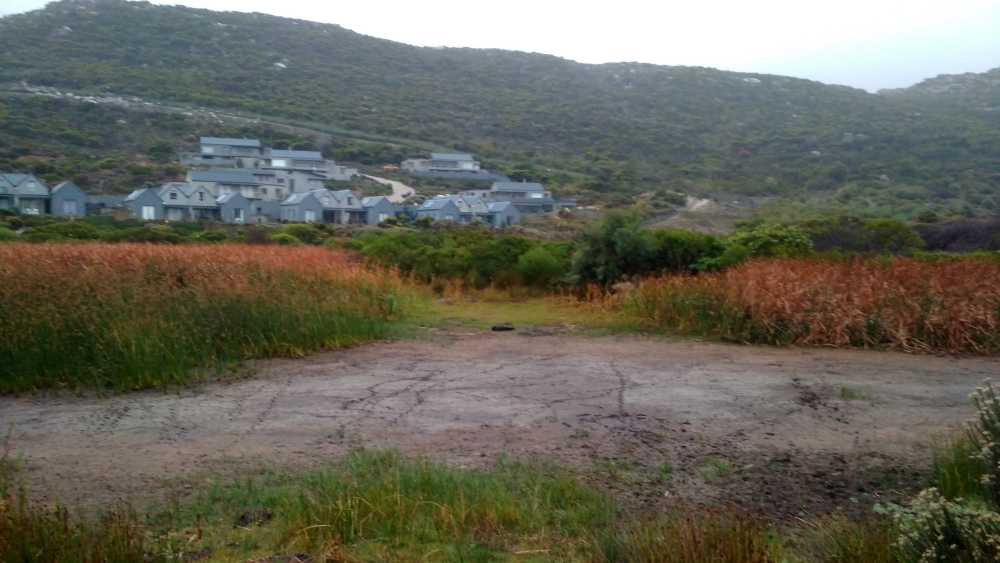 On my way home, I passed this…it's a bus shelter that blew across the road in yesterday's storm…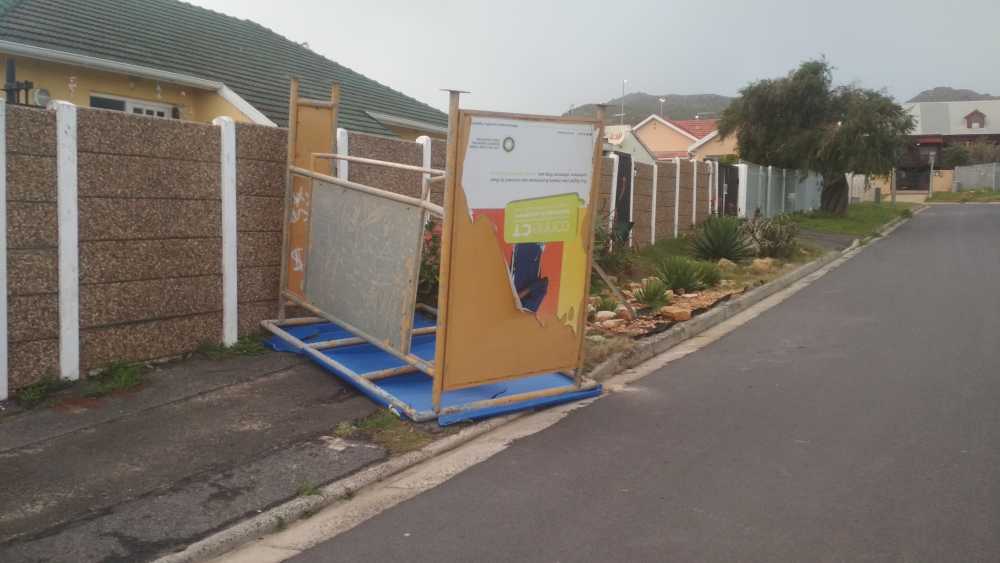 It took me 35 minutes to lumber round the block. On my return I was so tired, I climbed into bed and that's where I pretty much stayed until after lunch.
Had a nice Skype call with the Swellendam family.
This afternoon, Mike and I went for a drive. On the way to Scarborough we came across paragliders who were taking off from the side of the road…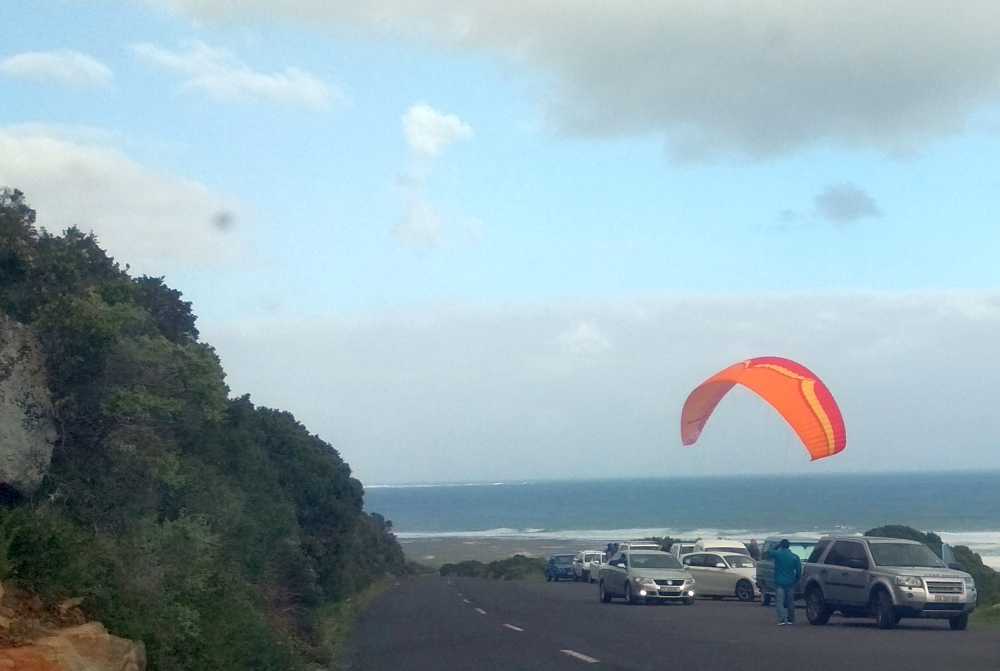 There he goes…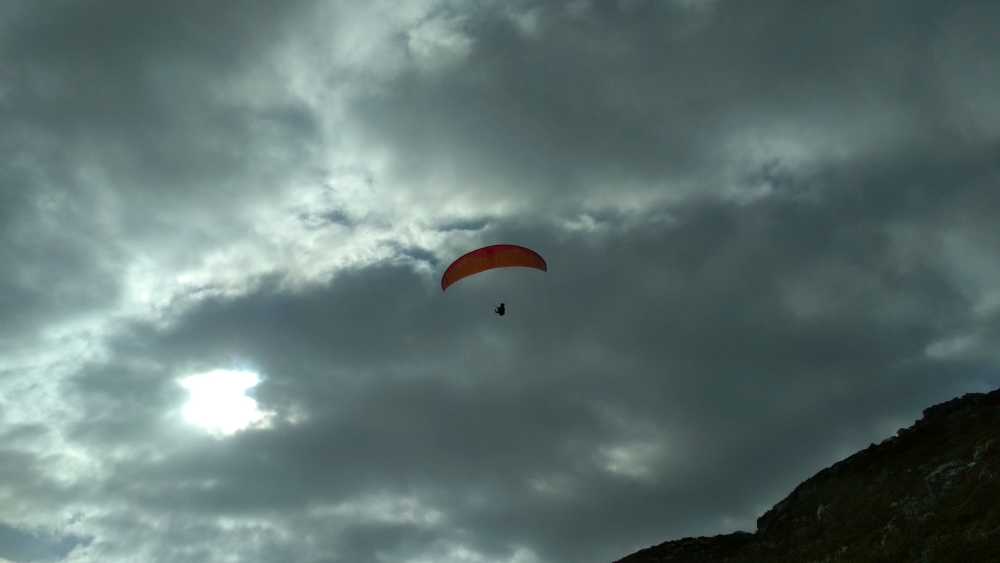 The wind dropped after we arrived, so a few of the others couldn't get into the sky… the wind just didn't pick up enough. This guy eventually packed up and hiked up the mountain to launch from there.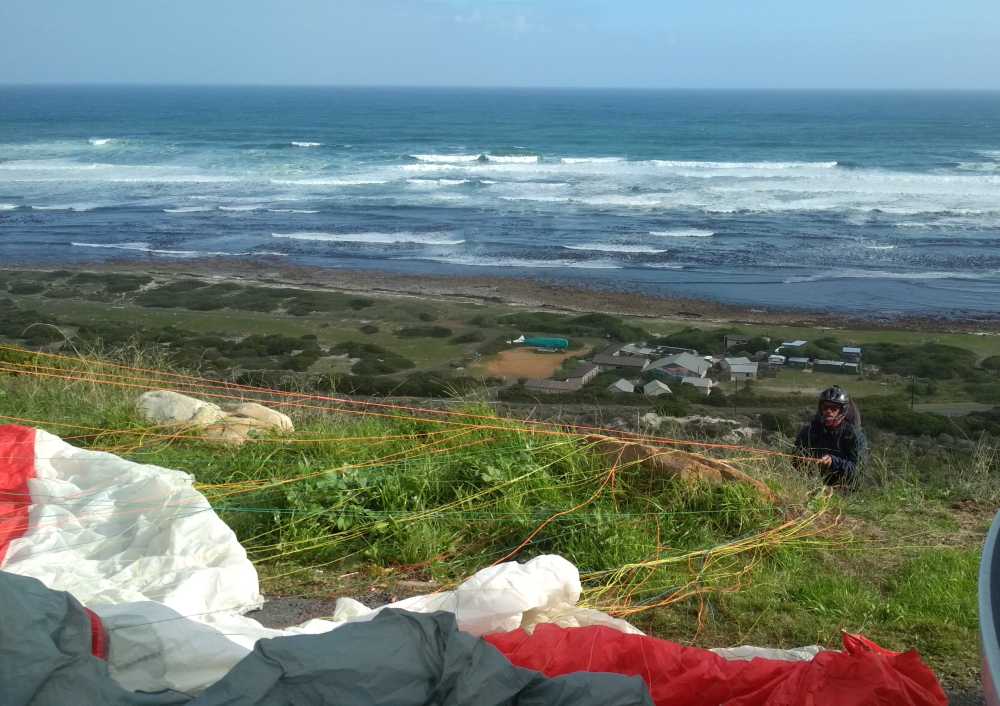 We continued past Cape Point…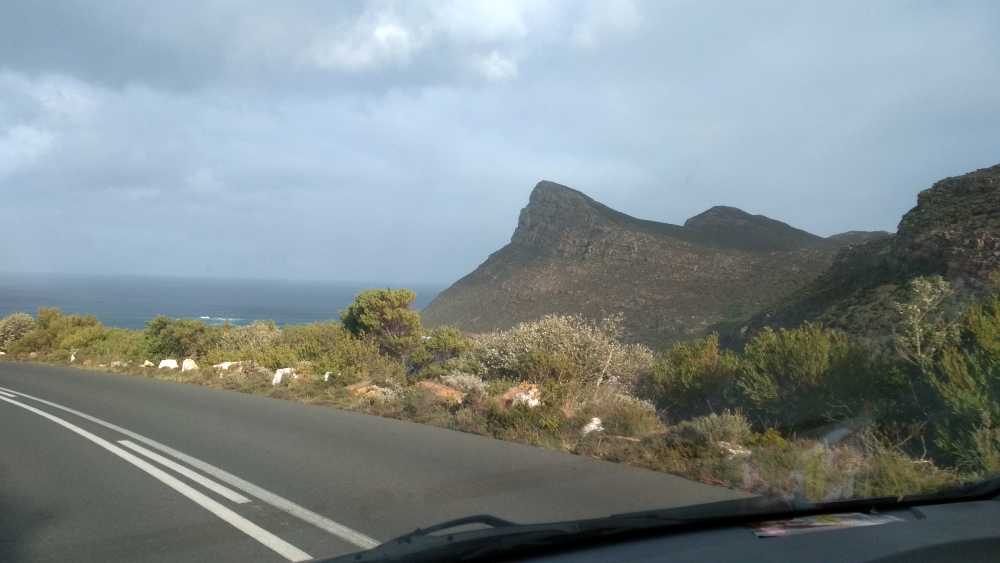 And eventually stopped at Echo. Mike is ready to finish designing the kitchen and here he explained where everything would go…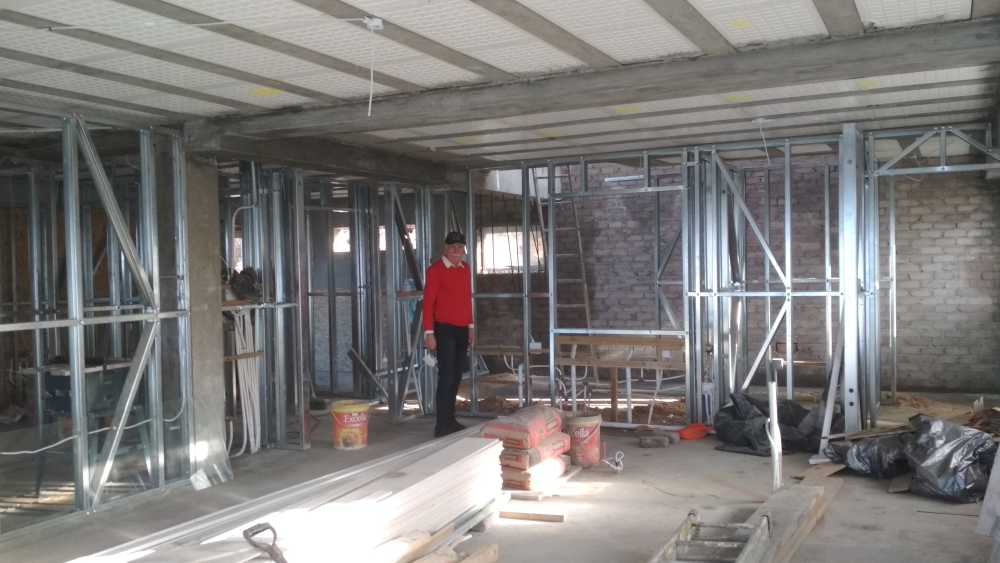 The builder will give it another push this week. We are aiming for the cladding on the top floor to be complete and the roof to go on. There may be a few showers tomorrow and Thursday, but it looks like most of the rain will be in the second half of July. Hopefully, that will give us enough time to get the building completely weatherproof.
We came home and had a bit of dinner and now I am back in bed and enjoying a quiet evening.
My recovery continues. The main complaint I have is that the left side of my mouth and chin feels like it's sunburnt. Sometimes, inside the left side of my mouth feels like I have a massive mouth ulcer, although I don't. It just feels very swollen and tender. The swelling on the right side has gone down. My left cheek is still quite swollen, but the bruising is fading fast. I haven't taken any pain pills today.  If I don't take one tonight, it will be the first full day without anything for pain which is great. I have to keep reminding myself that the true recovery period for this operation is 6 weeks. I've not arrived at week 2 yet, so need to be patient and expect a few weird aches and pains.
Corona Stats – June 2020 – Yesterday we had the 4th most recorded new cases of Corona in the world.
Saturday 20th – 4966 new cases  – 46 deaths (50326 recoveries/40478 active)
Sunday 21st – 4621 new cases – 53 deaths (51608 recoveries/43764 active)
Monday 22nd – 4288 new cases – 61 deaths (53444 recoveries/46155 active)
Tuesday 23rd – 4518 new cases – 111 deaths (55045 recoveries/48961 active)
Wednesday 24th – 5688 new cases – 103 deaths (56874 recoveries/ 52717 active)
Thursday 25th –  6579 new cases – 87 deaths (59974 recoveries/ 56109 active)
Friday 26th – 6215 new cases – 48 deaths (64111 recoveries/ 58139 active)
Saturday 27th – 7210 new cases – 73 deaths (67094 recoveries /62293 active)
Total cases: 131800. Total deaths: 2413
We are grateful that our death rate is lower than the world average.
Titus 3:7
Because of His grace, He declared us righteous and gave us confidence that we will inherit eternal life.
That is why the best is yet to come.
Keep the smile going.
God bless you.
In His Grip,
Helga xx 🙂
Braces:
1 year and 228 days.