Saturday
Today was the day…
A big day-time storm swept across the Cape. Mike and I went down to Echo early to see how it was standing up to the strong winds. We especially wanted to see Julian's floor. I took a photo from the back left corner of the top.  This was May 17th…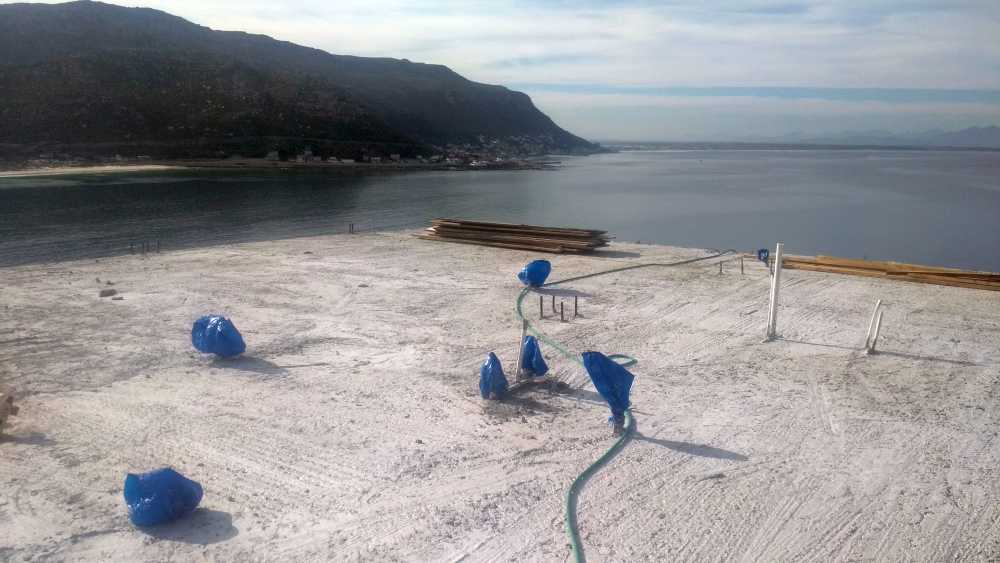 Today…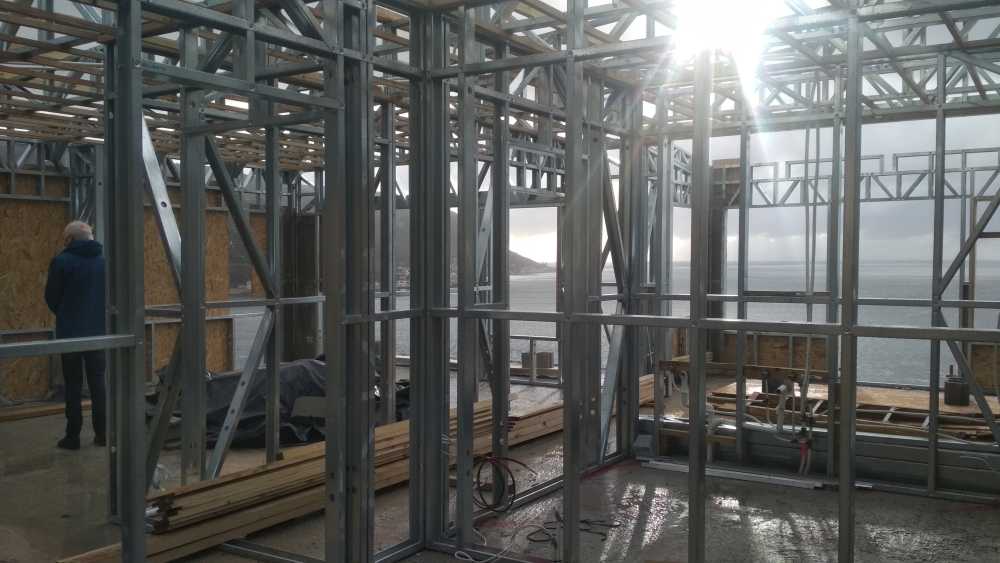 At the moment to get to this floor, we climb this ladder…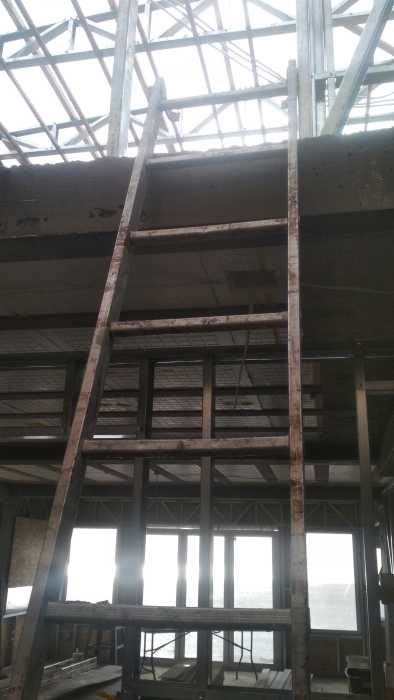 And arrive on a landing…which is where the stairwell will end…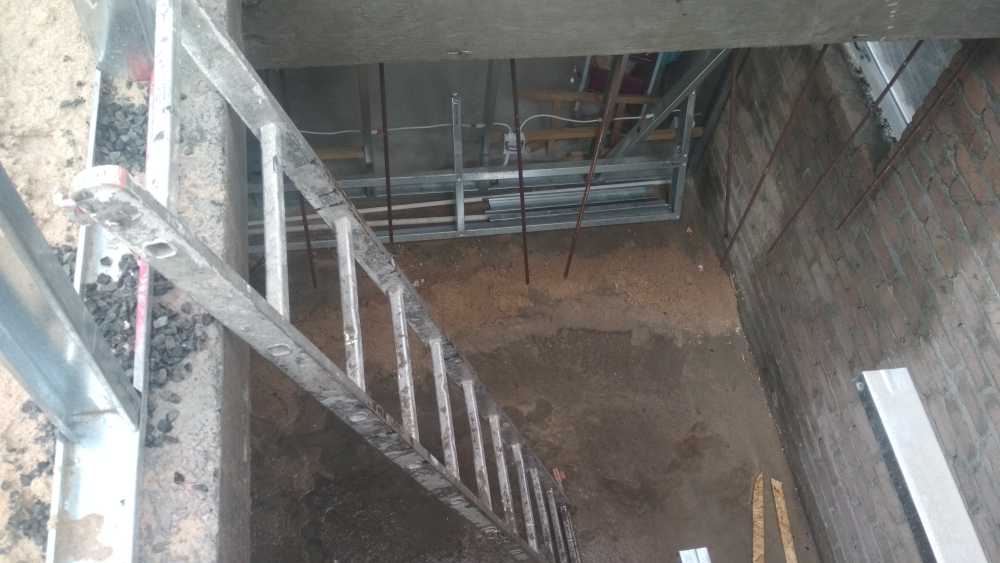 The front door from the scullery. The front door won't be visible from this spot because the stairs will be in the way…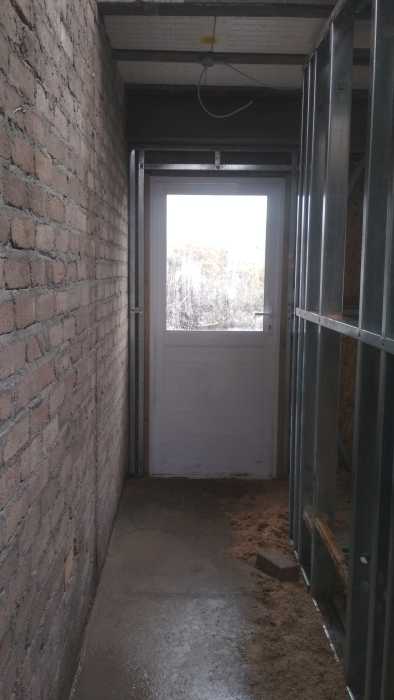 The silver lining…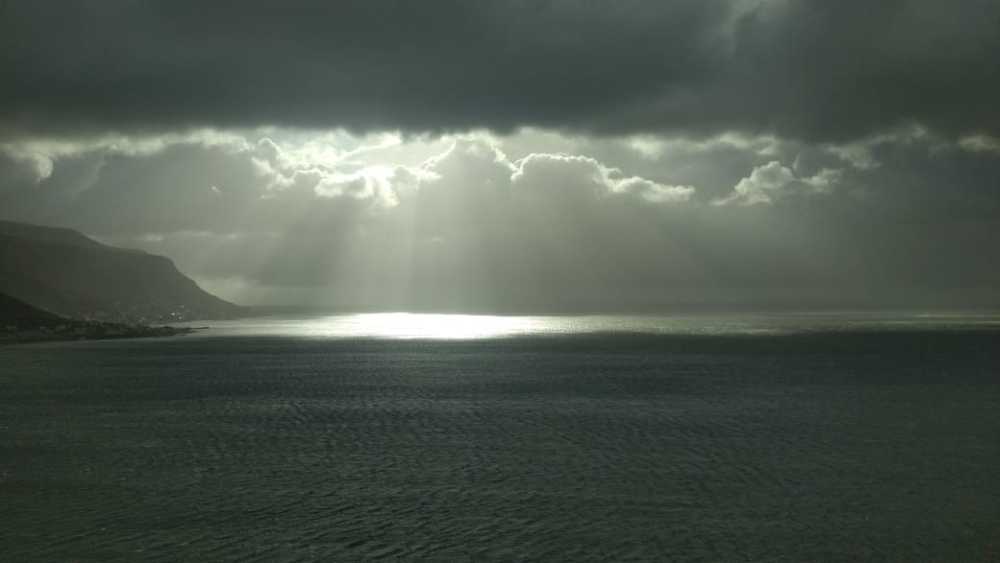 We came home for breakfast and then Mike did some phoning to find out about appliances. There is some urgency we get on to buy our kitchen appliances. As Mike has shopped around, he's found that a lot of suppliers have no stock. The supply chain is lacking due to the pandemic. Once they have new stock, it will have a new price, so it's best if we find what we are looking for now. Furthermore, Mike would like to have the appliances bought and stored so he knows the exact dimensions of what we have so he can design the kitchen.
So we spent a few hours this afternoon at Tafelberg Furnishers in Tokai where we bought 4 main appliances .  It's only the microwave we were not sure about so we passed on that for the moment. We did buy, for the first time in our life, a dishwasher. Also got the fridge, oven and hob.
Came home and had dinner of soup and mashed potato as well as a smoothie. Chocolate mousse for dessert! That worked. I took a Genpayne at 5pm. My first one today.
Storm damage in Cape Town including downed trees…not sure who took the photo..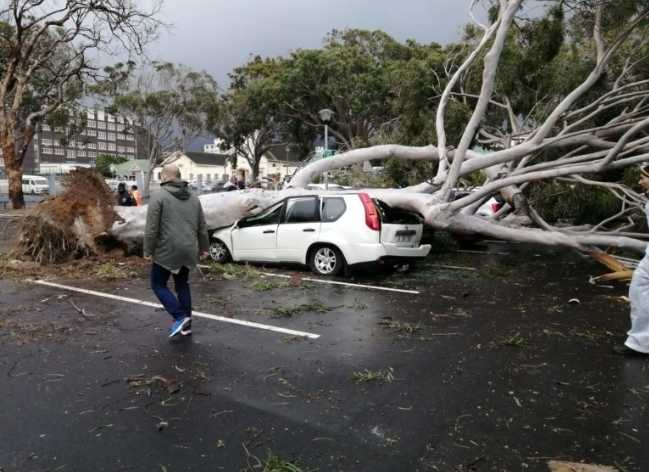 Quite hectic.
Also hectic are the growing Covid-19 cases in the country. We are going to have white-knuckle it until this storm has passed.
Corona Stats – June 2020 – 18th in the world we are today. Almost doubling by the week.
Friday 19th – 3825 new cases – 94 deaths (47825 recoveries/38059 active)
Saturday 20th – 4966 new cases  – 46 deaths (50326 recoveries/40478 active)
Sunday 21st – 4621 new cases – 53 deaths (51608 recoveries/43764 active)
Monday 22nd – 4288 new cases – 61 deaths (53444 recoveries/46155 active)
Tuesday 23rd – 4518 new cases – 111 deaths (55045 recoveries/48961 active)
Wednesday 24th – 5688 new cases – 103 deaths (56874 recoveries/ 52717 active)
Thursday 25th –  6579 new cases – 87 deaths (59974 recoveries/ 56109 active)
Friday 26th – 6215 new cases – 48 deaths (64111 recoveries/ 58139 active)
Total cases: 124590. Total deaths: 2340
Galatians 1:15
Even before I was born, God chose me and called me by His marvelous grace.
Yip, before I was born.
The best is yet to come.
Keep the smile going.
God bless you.
In His Grip,
Helga xx 🙂
Braces:
1 year and 227 days