Tuesday
Today was the day…
That dawned with thick mist. So thick was it, we forwent the beach and I got stuck into work.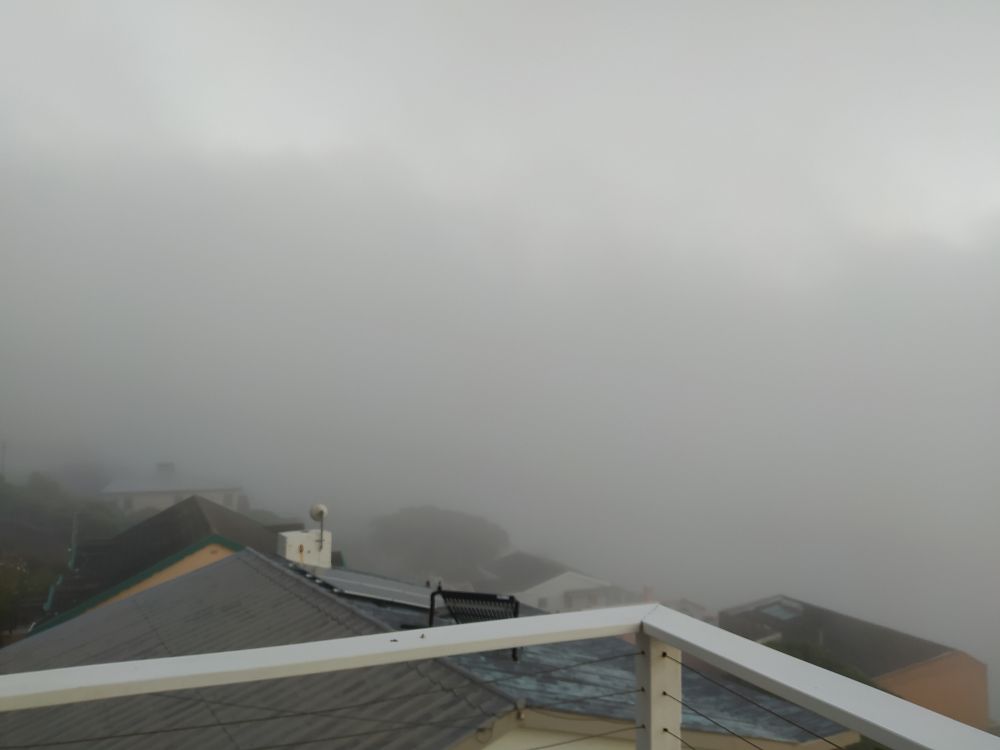 The sun rose and started burning it away…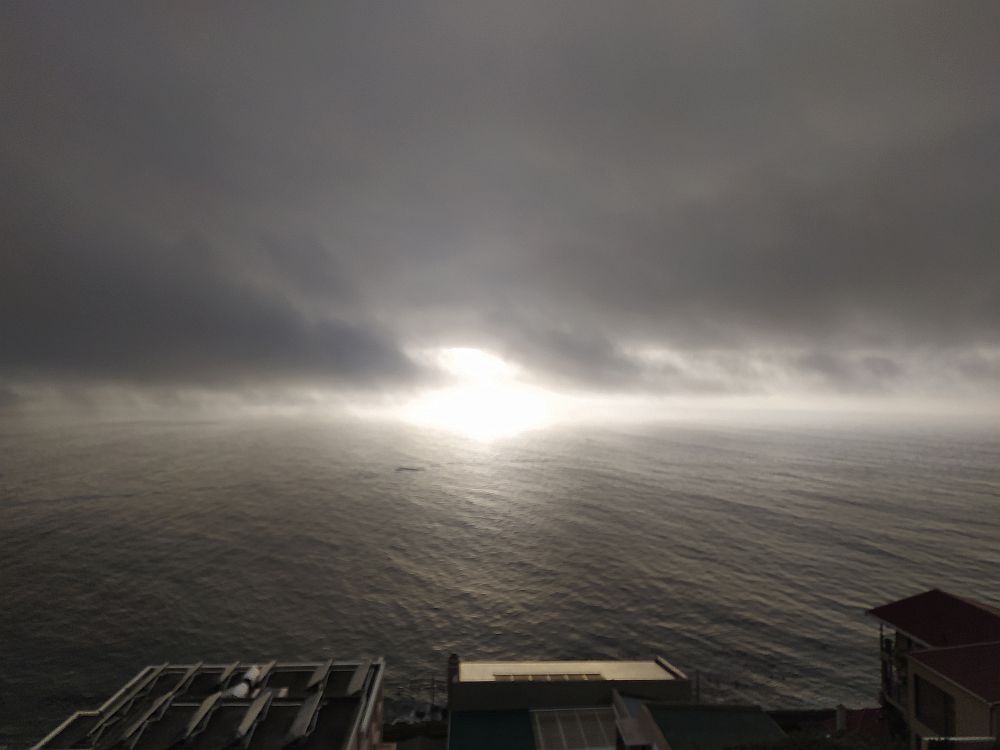 Once the sun had risen the day turned into a beautiful summery day – a good washing day. Then suddenly as the sun set, the mist returned.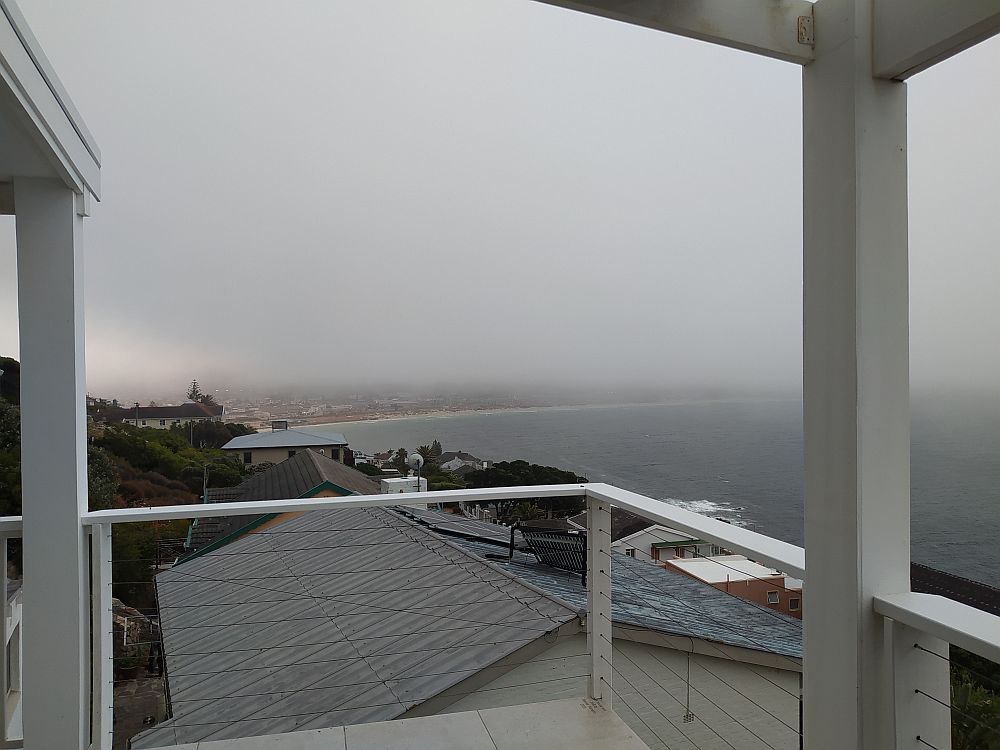 And we find ourselves in a cloud…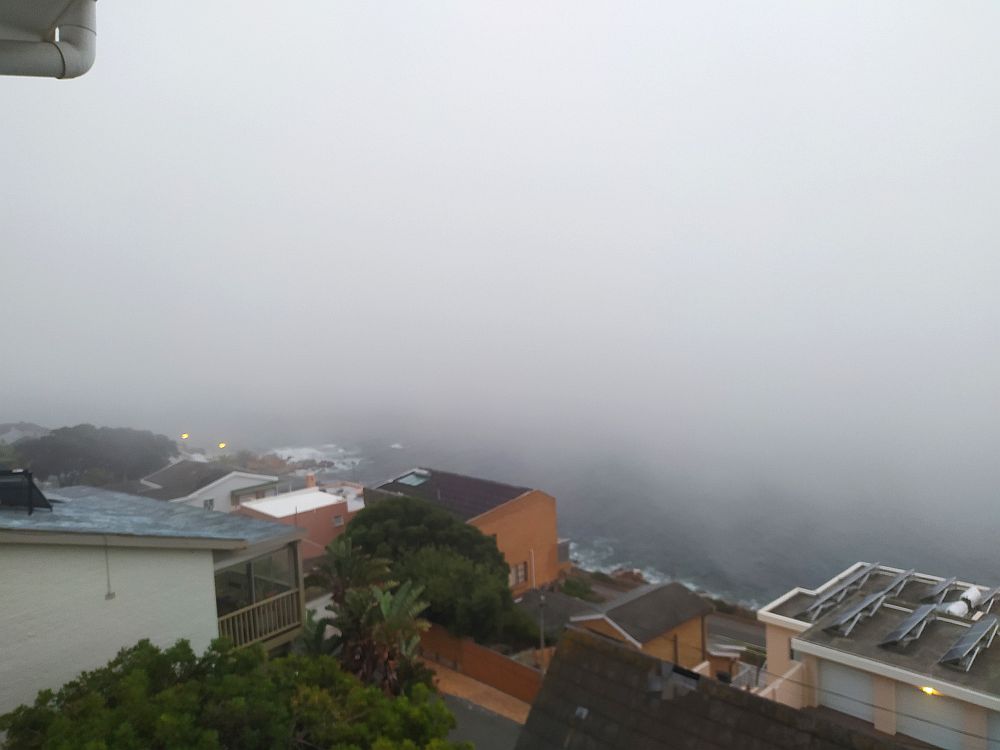 We are cruising through the other side of autumn. Winter is around the corner. I have my (favourite) jersey on – the one knitted by Stacey (and Elsie!). It's snug.
Today, as I worked, I had a whiff of the ship smell. I love cruising. A ship carries you away to a different life. It's a care free way of life where responsibilities are few and pressure is non existent.  I'm looking forward to the next one.
In the meantime, all the grown-up activities that make up our life continue. One issue is the lack of bookings for our three Airbnb units. We have no bookings! I've reduced the price, so let's see if that lures a taker or two.  We'll see what happens in the week ahead.
I did more than 8 hours work which was a useful day.
Romans 12:12
Be joyful in hope, patient in affliction, faithful in prayer.
Sound advice.
The best is yet to come – we are only passing through.
Keep the smile going.
God bless you.
In His Grip,
Helga xx 🙂