Monday
Today was the day…
We swam and it was the last day the shark net will be put out until next season. I was out by the barrel wrapped in deliciously cold water when the shark boat came up and said 'today's the last day'. For the rest of winter, there will be no shark net.
Shark spotters with their boat.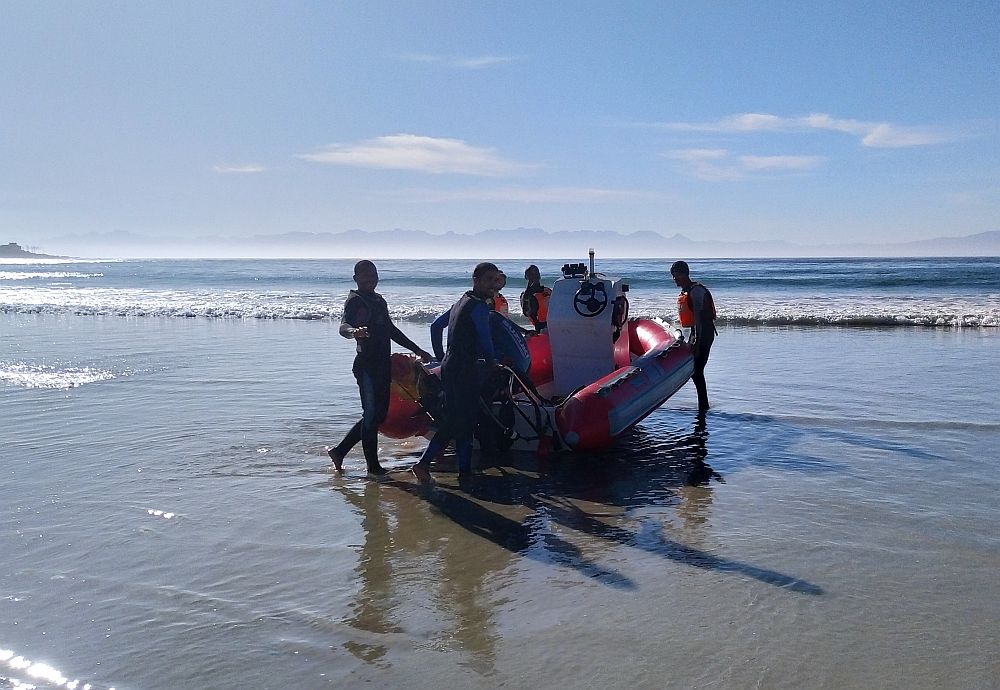 You can see what a majestic day it was. These are the locals on the beach. We have got to know a few of them – they are good fun.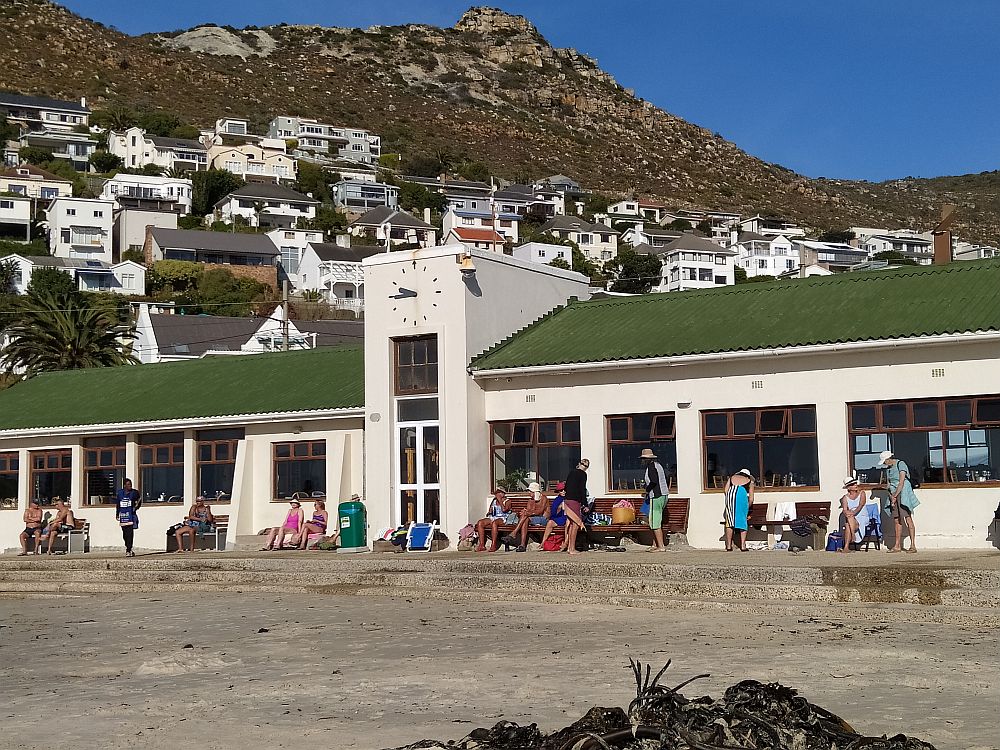 We got home just after 10am and then it was a quick shower before my 10:30 team meeting. That done, I worked a few more hours, but there was no stress. Being a public holiday, it's been quiet.
The day has been particularly windless. The sea is like glass and the mountains across the bay have been so clear.  There may be a little wind and cloud tomorrow, so it's great to lap up the beauty of today.
Today Jess and Gerrie left to go home and tomorrow Julian flies back as well. That will leave David with us for another ten days or so. It's great to have him home for a while.
1 John 5:14-15
This is the confidence we have in approaching God: that if we ask anything according to His will, He hears us. And if we know that He hears us — whatever we ask — we know that we have what we asked of Him.
The best is yet to come – we are only passing through.
Keep the smile going.
God bless you.
In His Grip,
Helga xx 🙂